Once again, our team came across the ocean to share our best experiences with you and help you to let you focus on your business. We had an amazing demo to present there.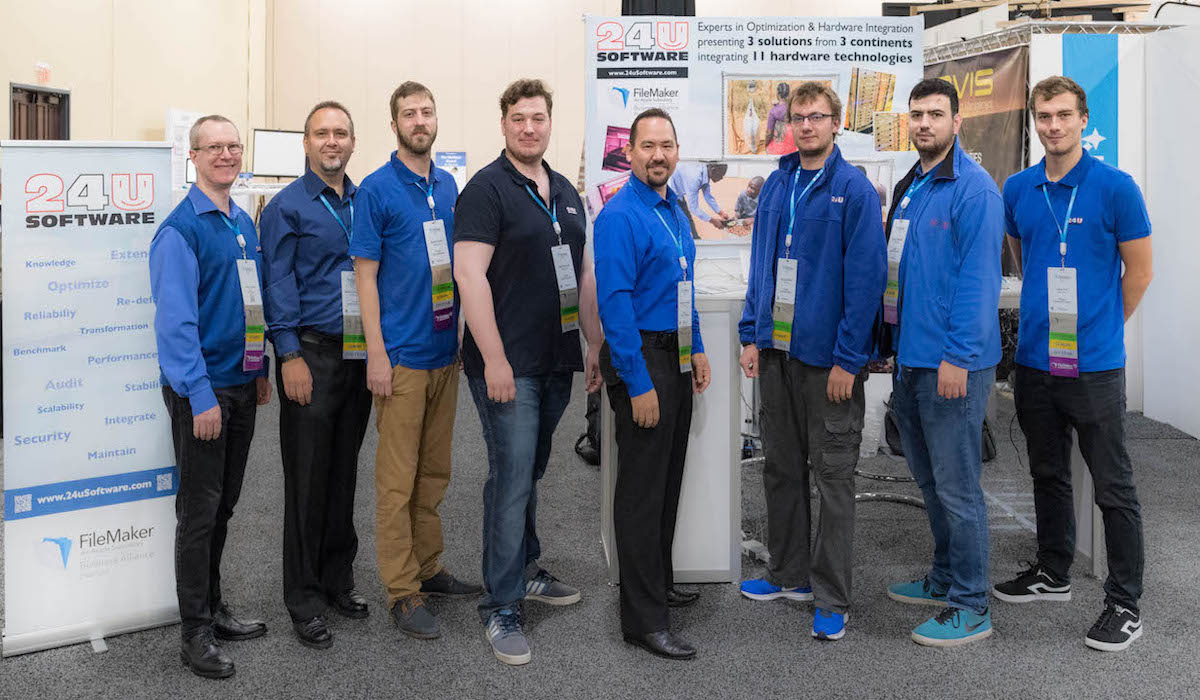 This year we combined 11 hardware technologies used in 3 projects into this 7-step interactive demo:
Playing a role of a customer, you order a product (Macadamia nuts, Paprika, or Birds Eye Chilli) on an iPad.
LED stripe controlled by Raspberry PI lights up to indicate what product is being delivered.
Motorized mechanism controlled by Phidgets brings the product, represented by an UHF RFID card.
Storeman scans the product with an UHF RFID scanner and checks its weight on a digital scale.
Salesman scans the product's barcode with a barcode scanner and you chose a magnetic card to pay with.
Your card gets scanned with a magnetic card scanner and your payment is processed.
Mobile printer prints your purchase receipt, and you're ready to go, taking your product and the receipt with you.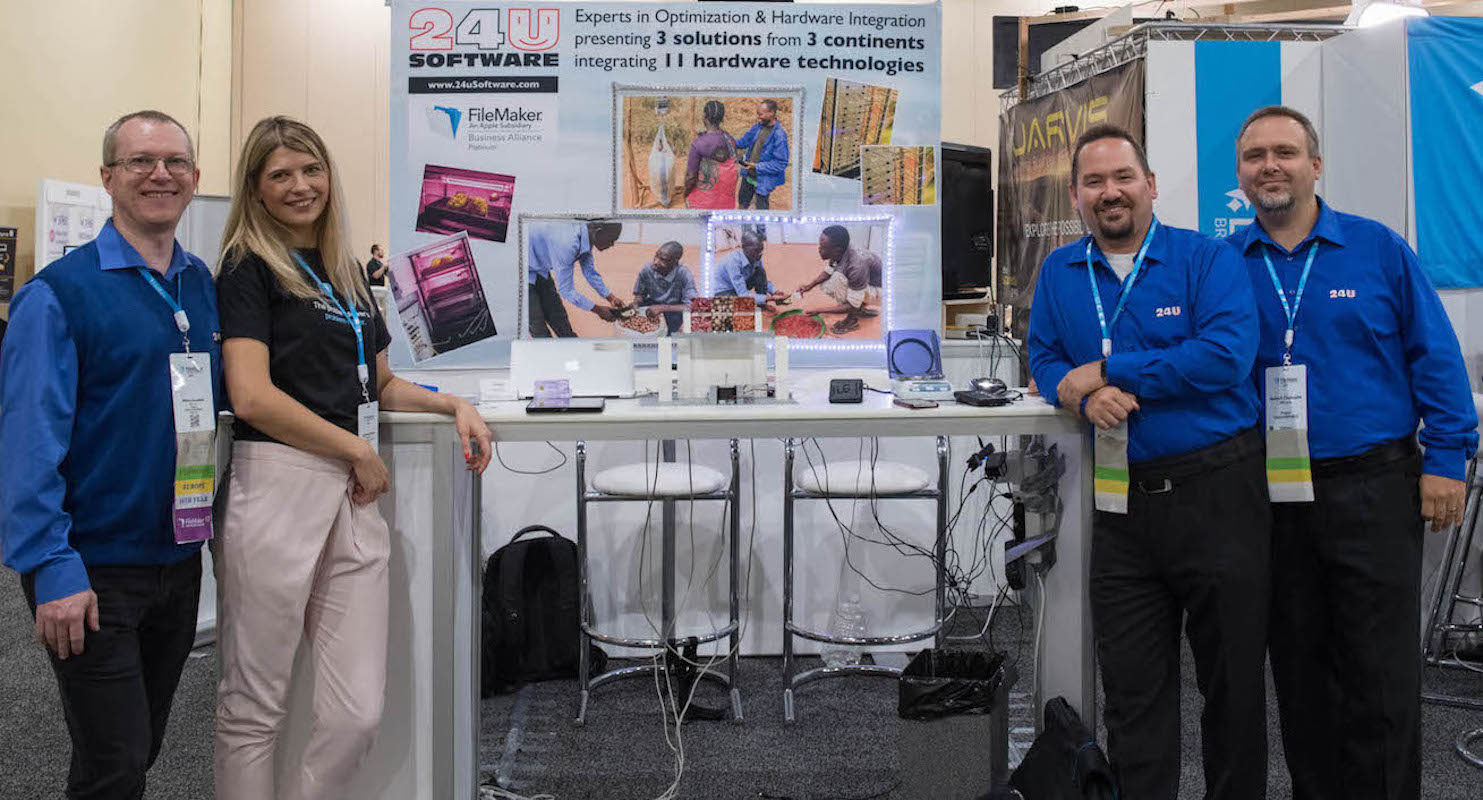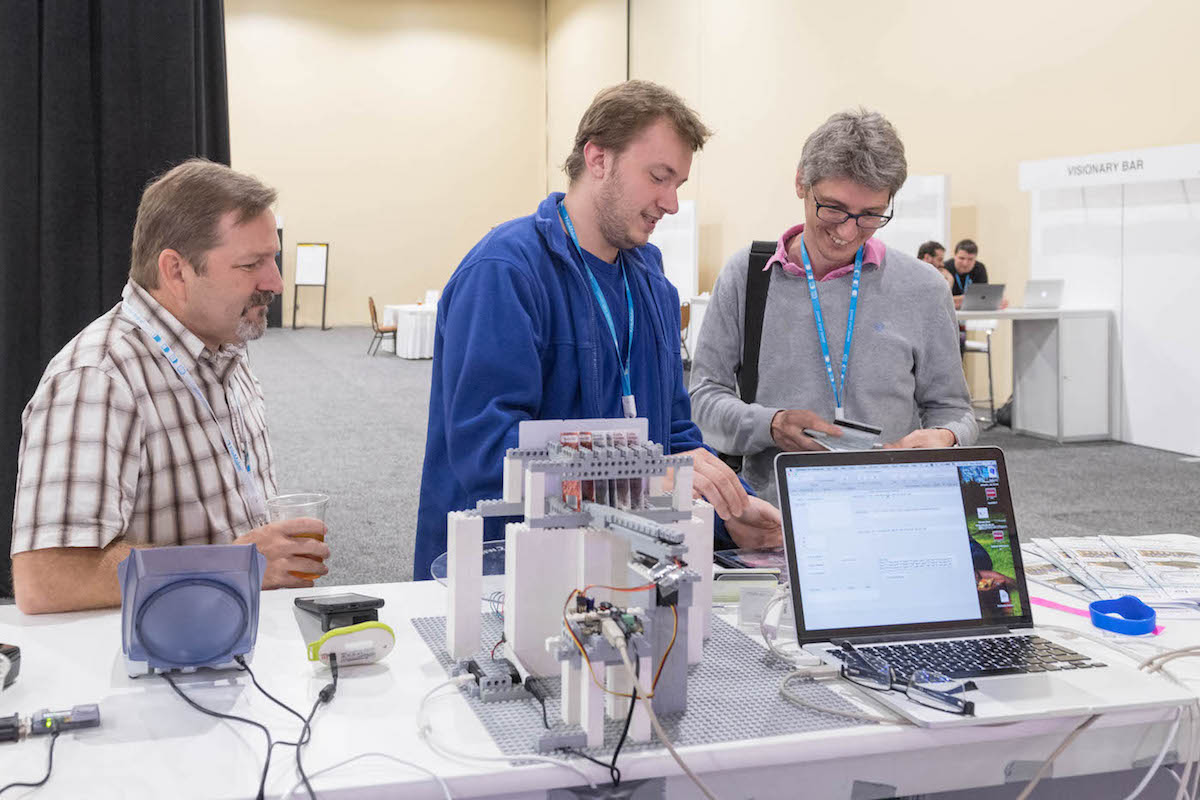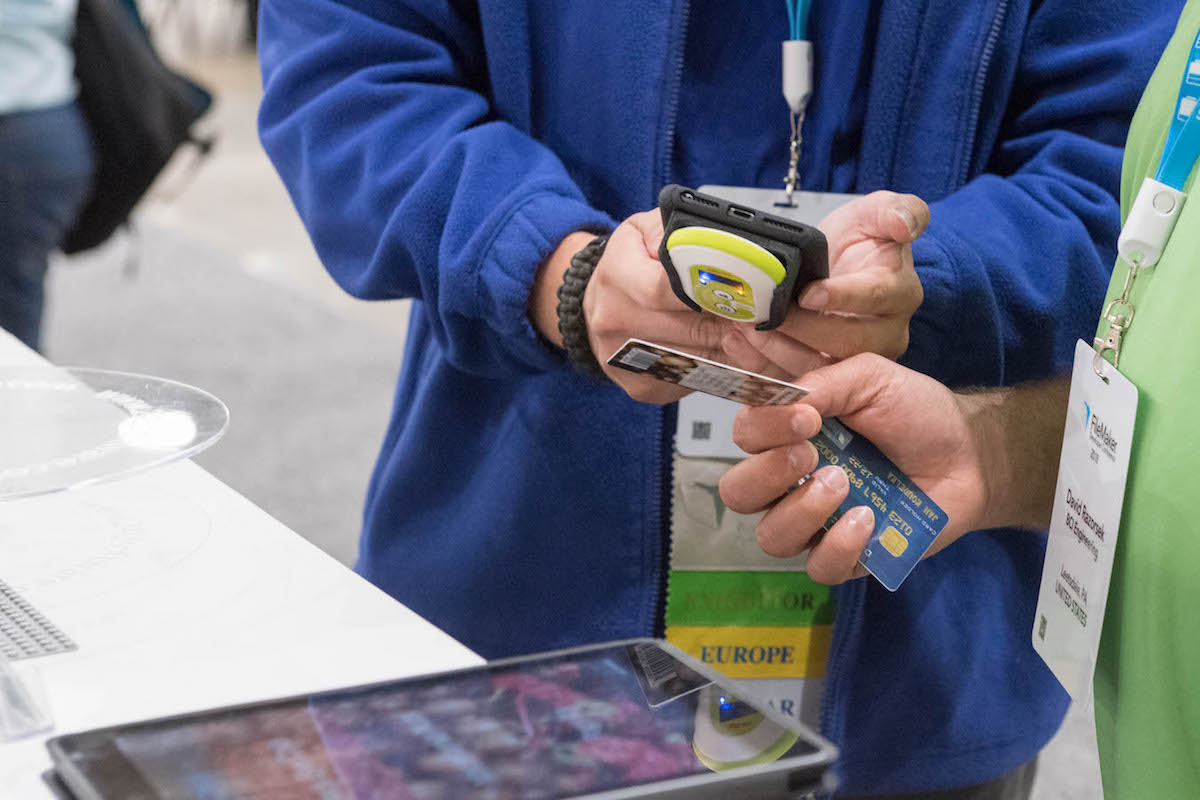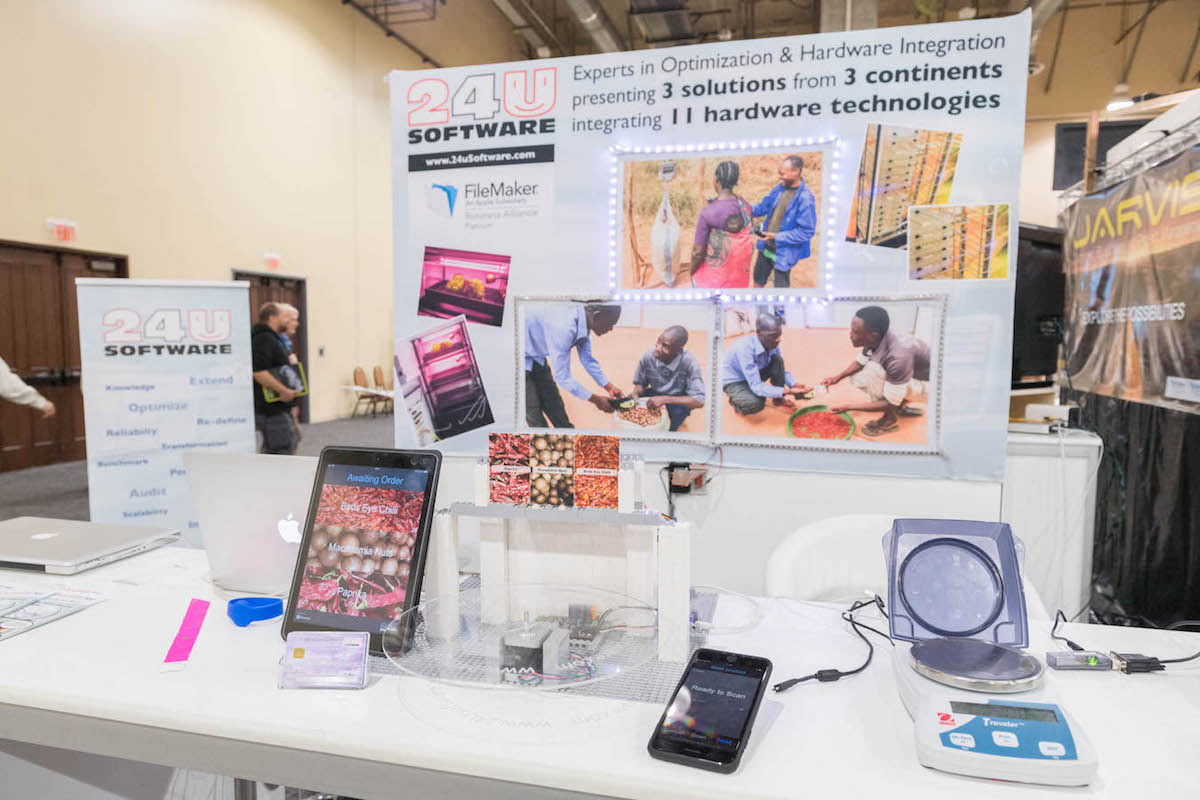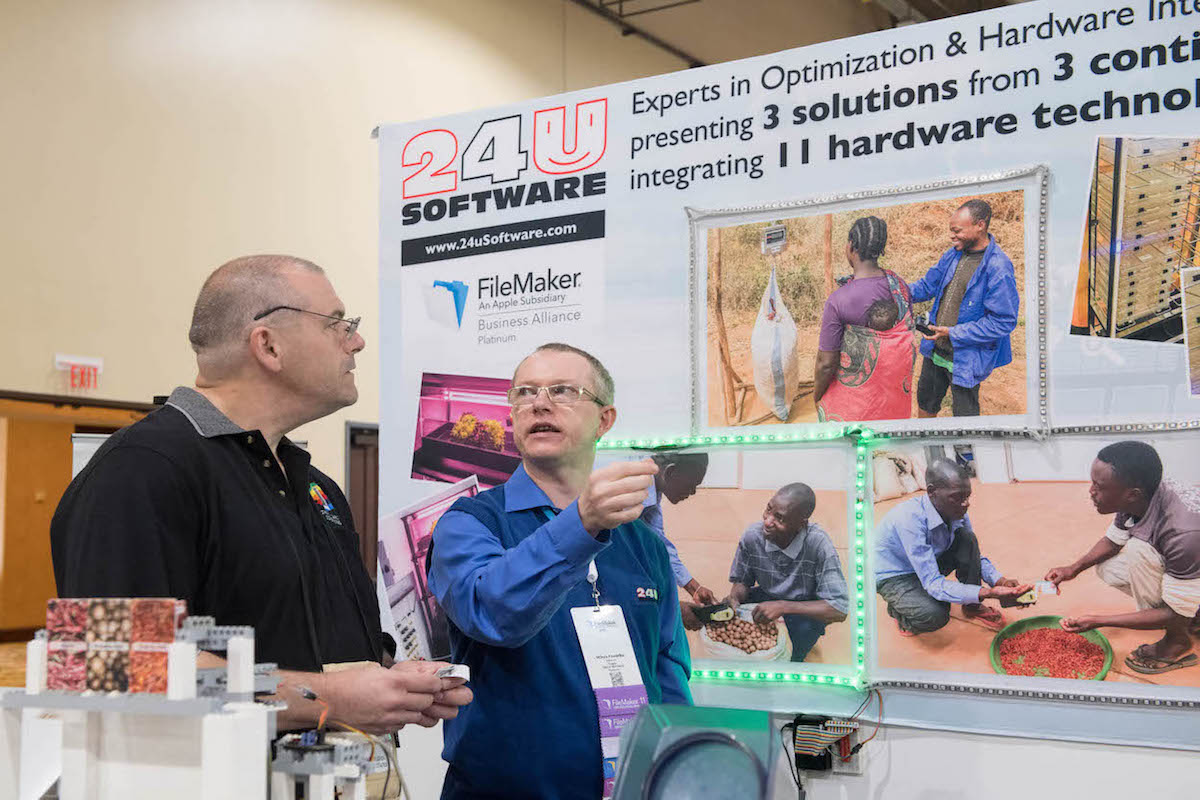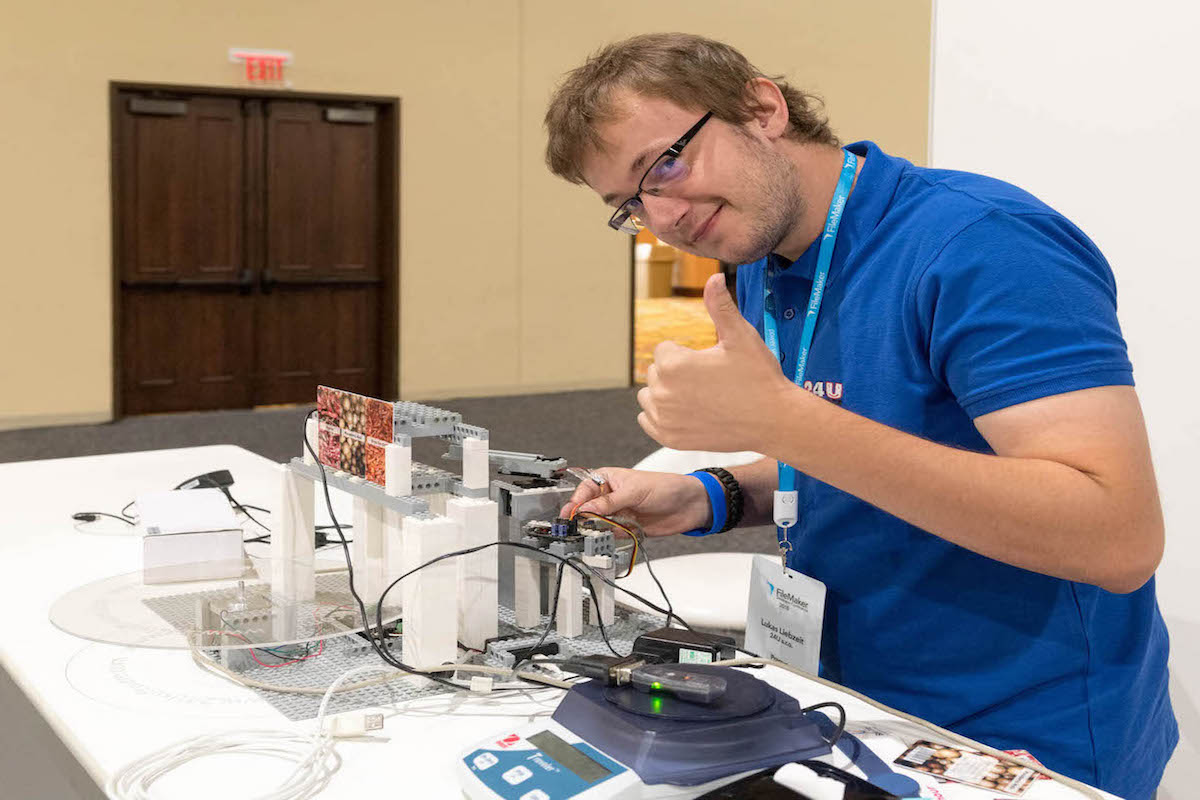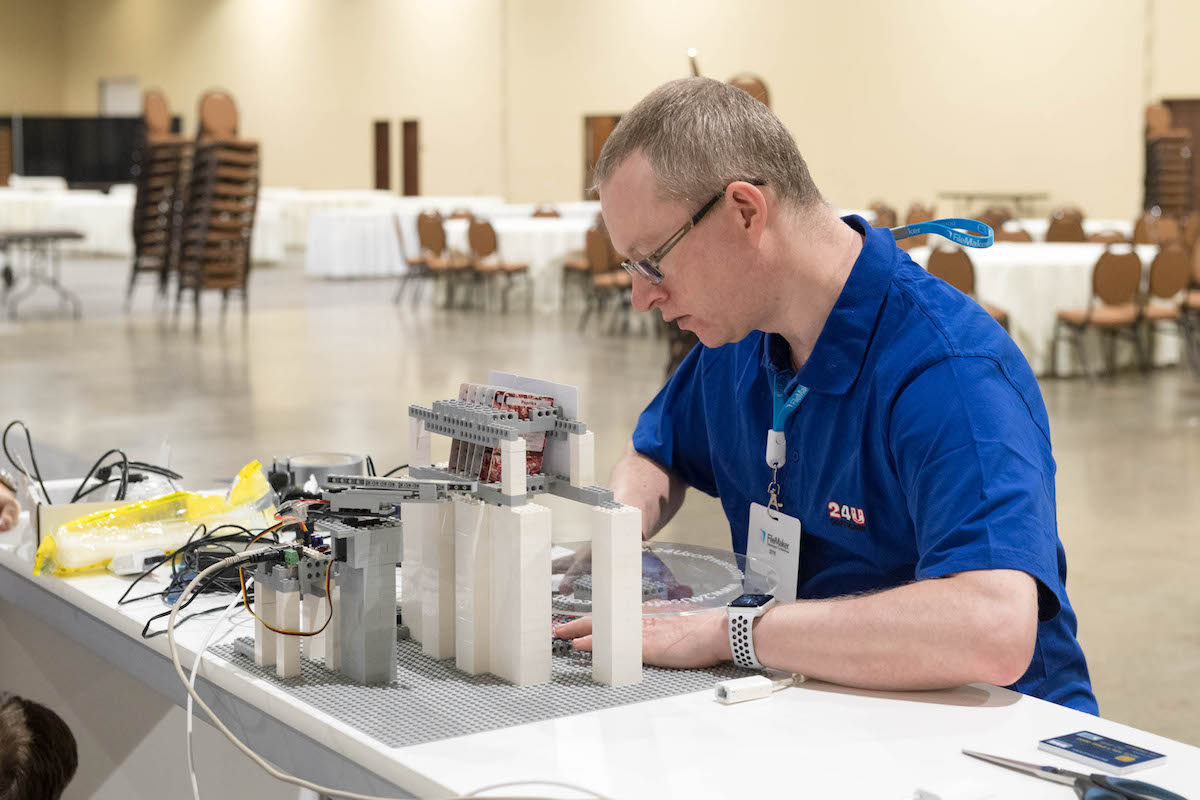 Check out how our demo works. You can watch two videos below that were made with Mihaela Vignon and Richard Carlton.
Our demo was a great success! People went out with words like cool, awesome, great, amazing. For the first time ever our demo attracted not only DevCon attendees but the hotel staff as well.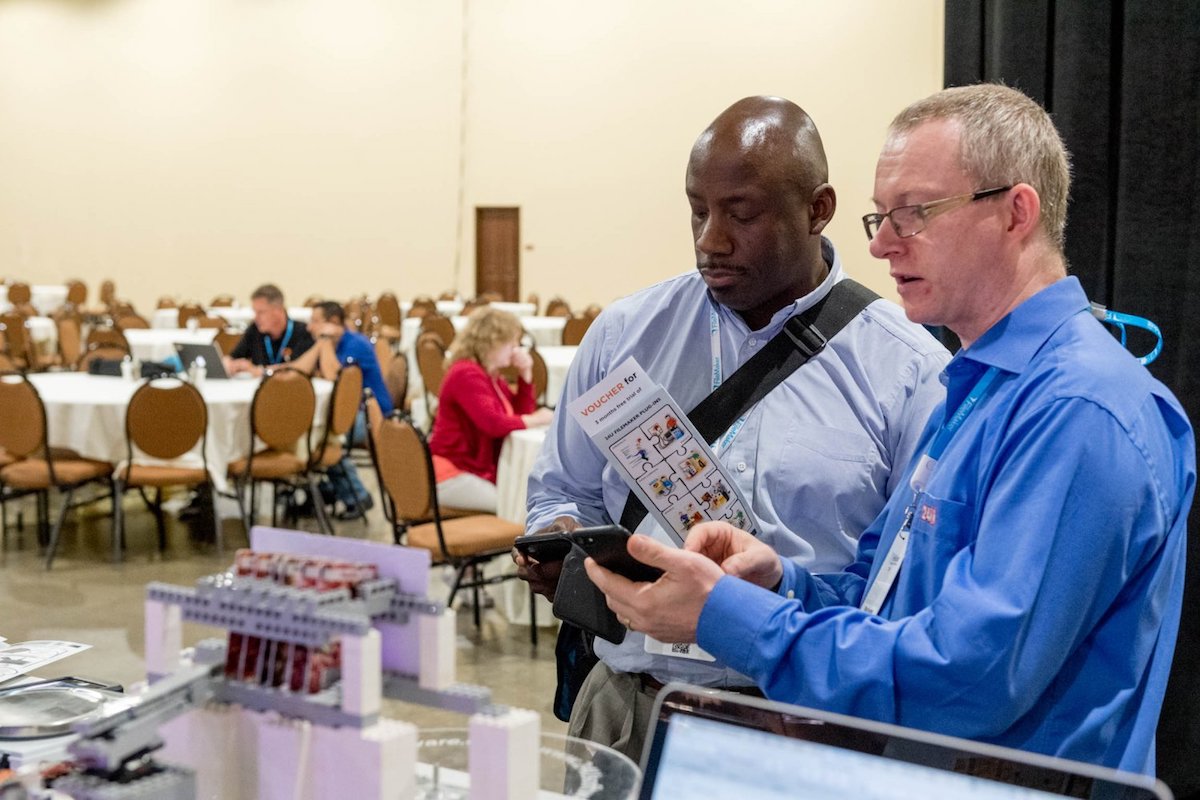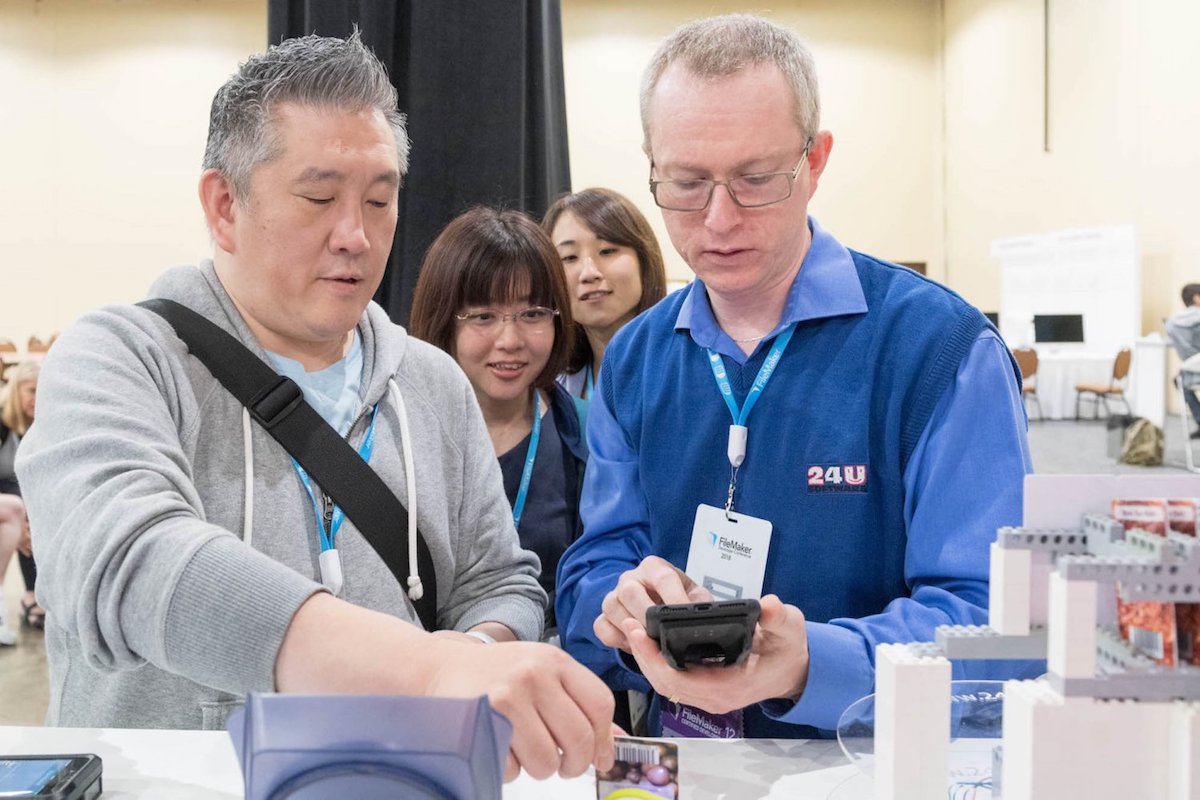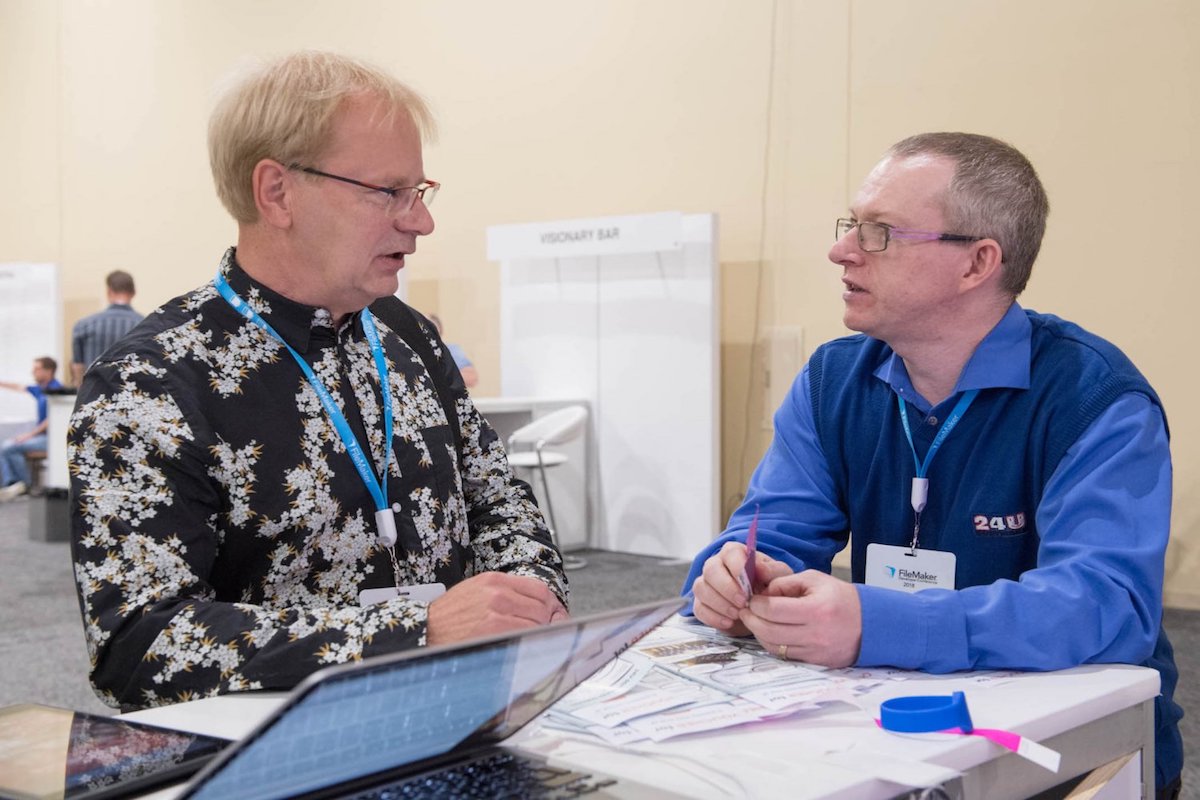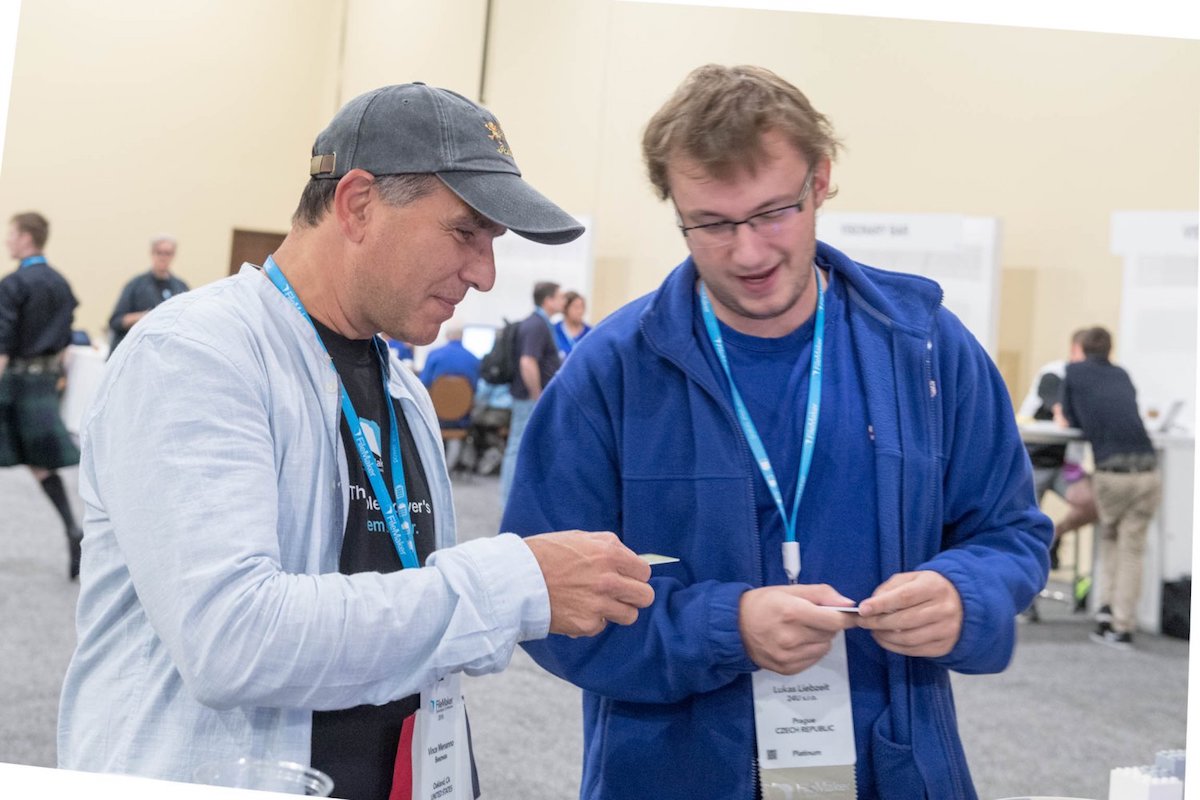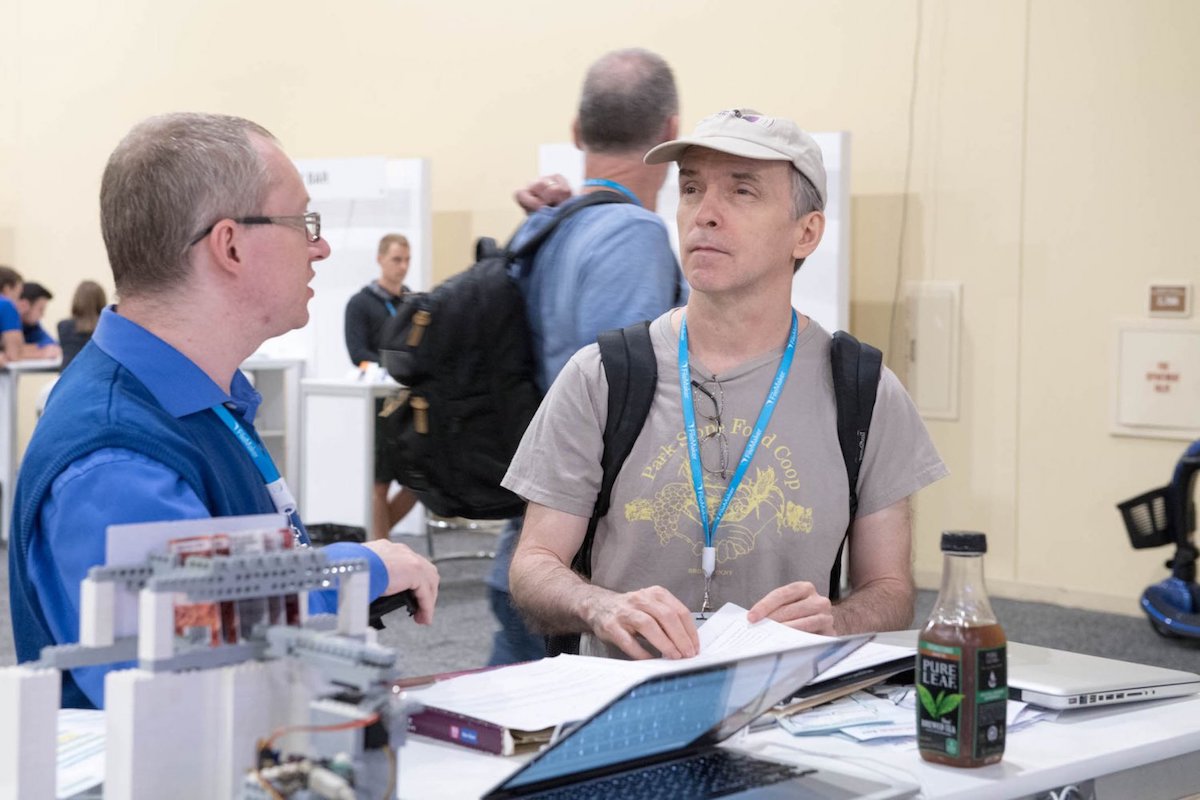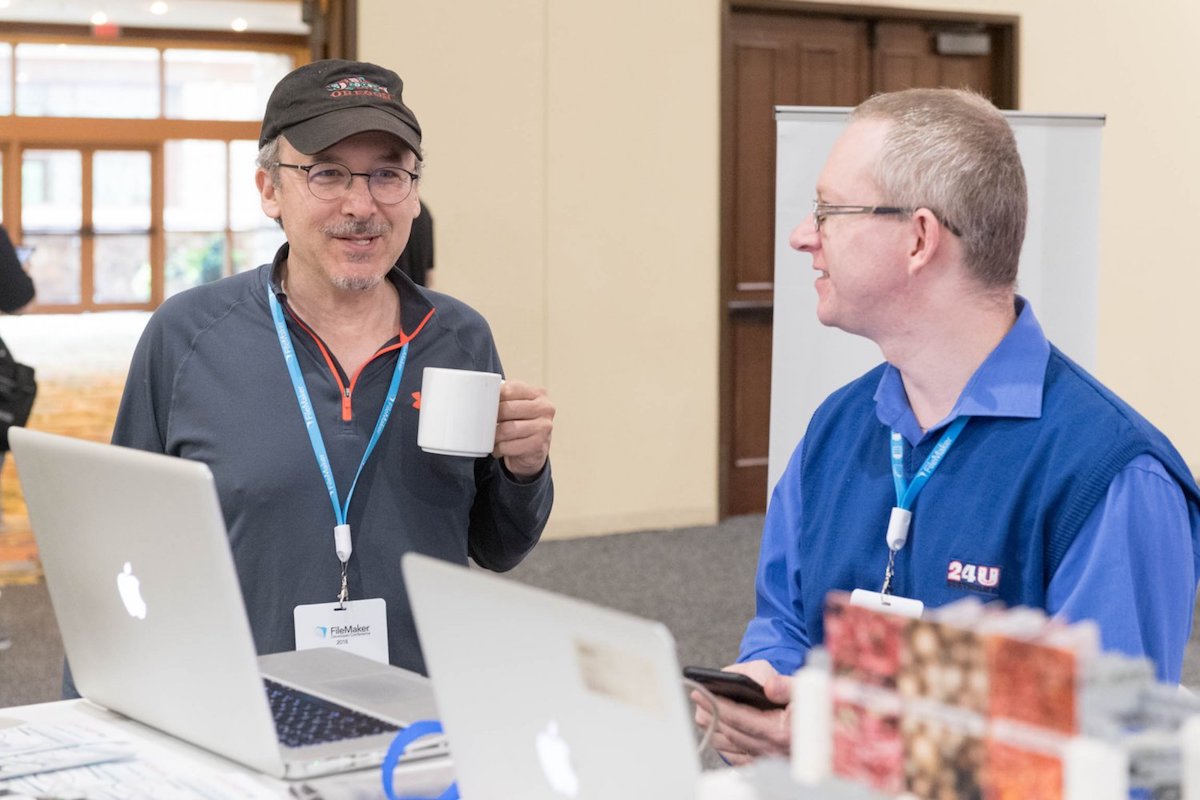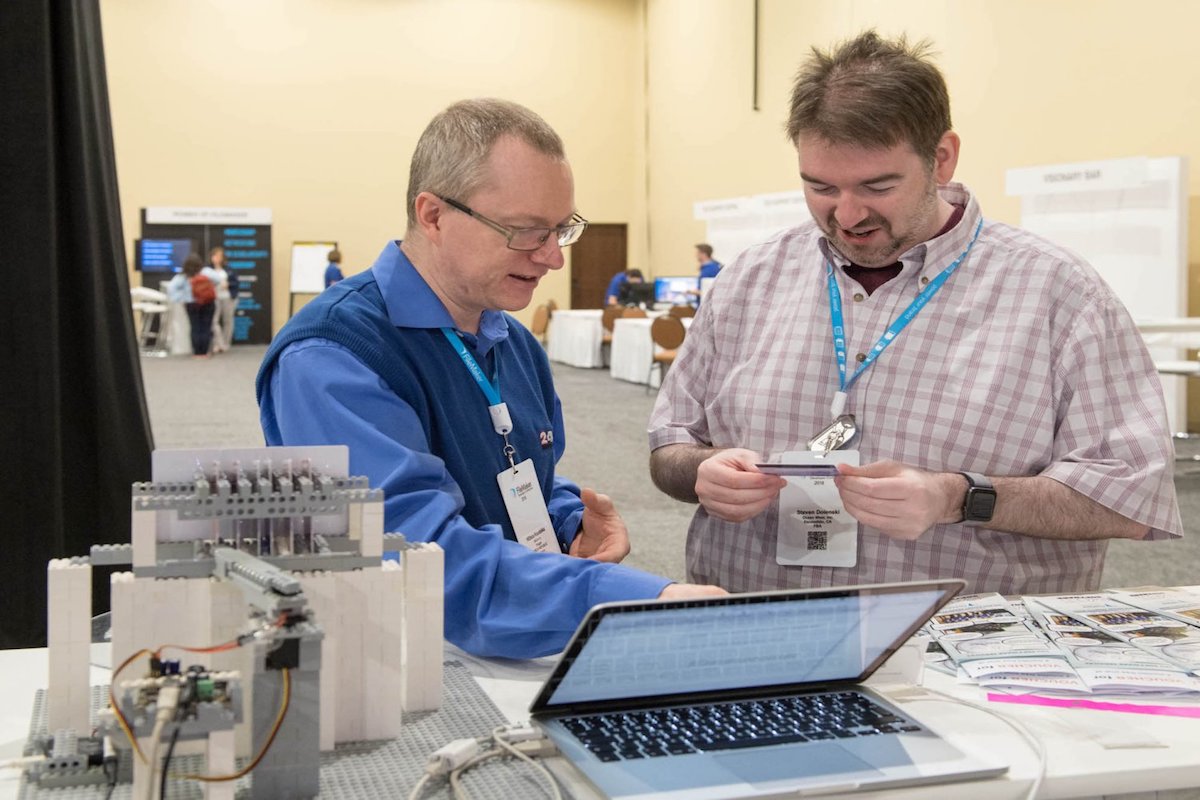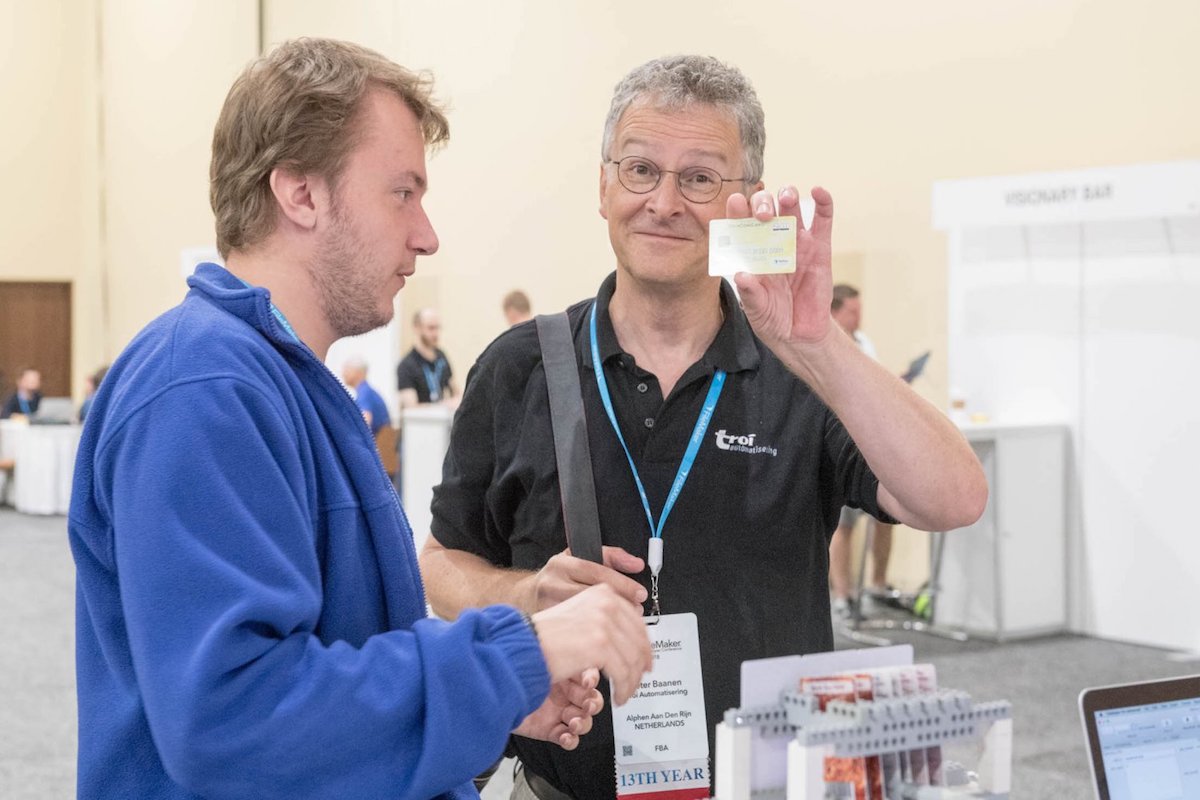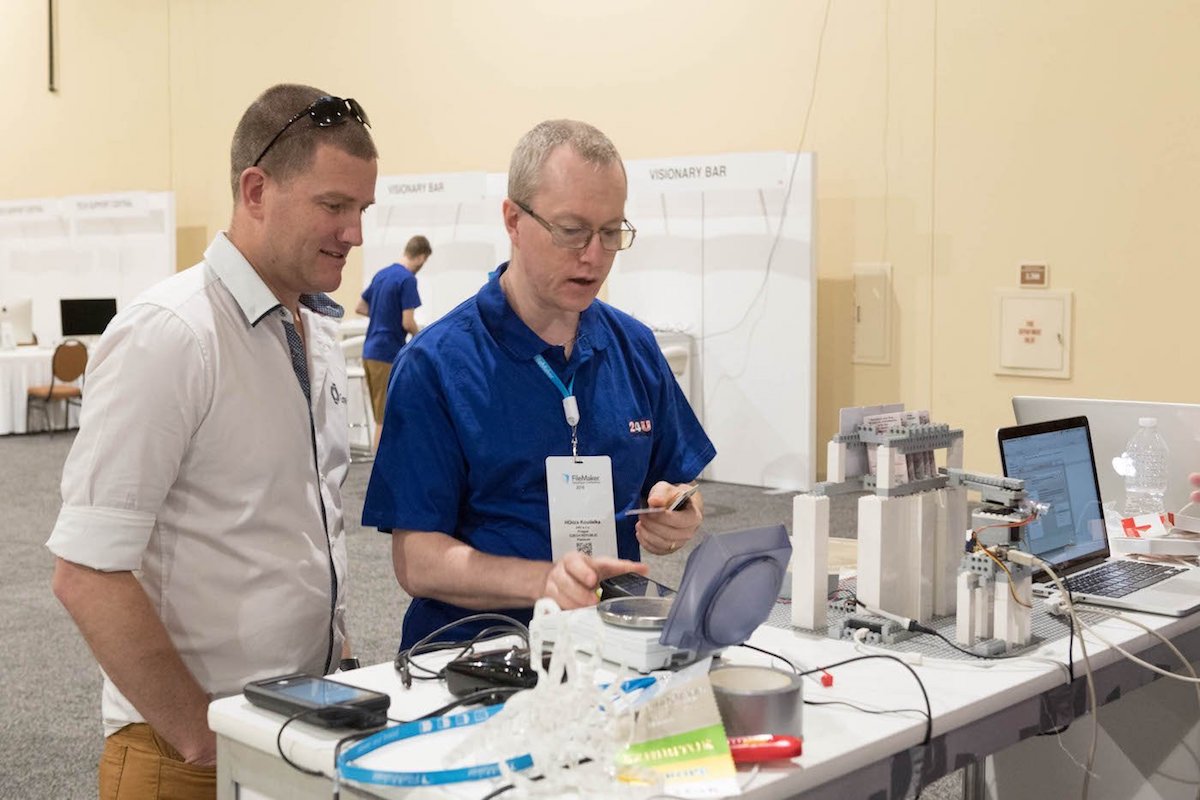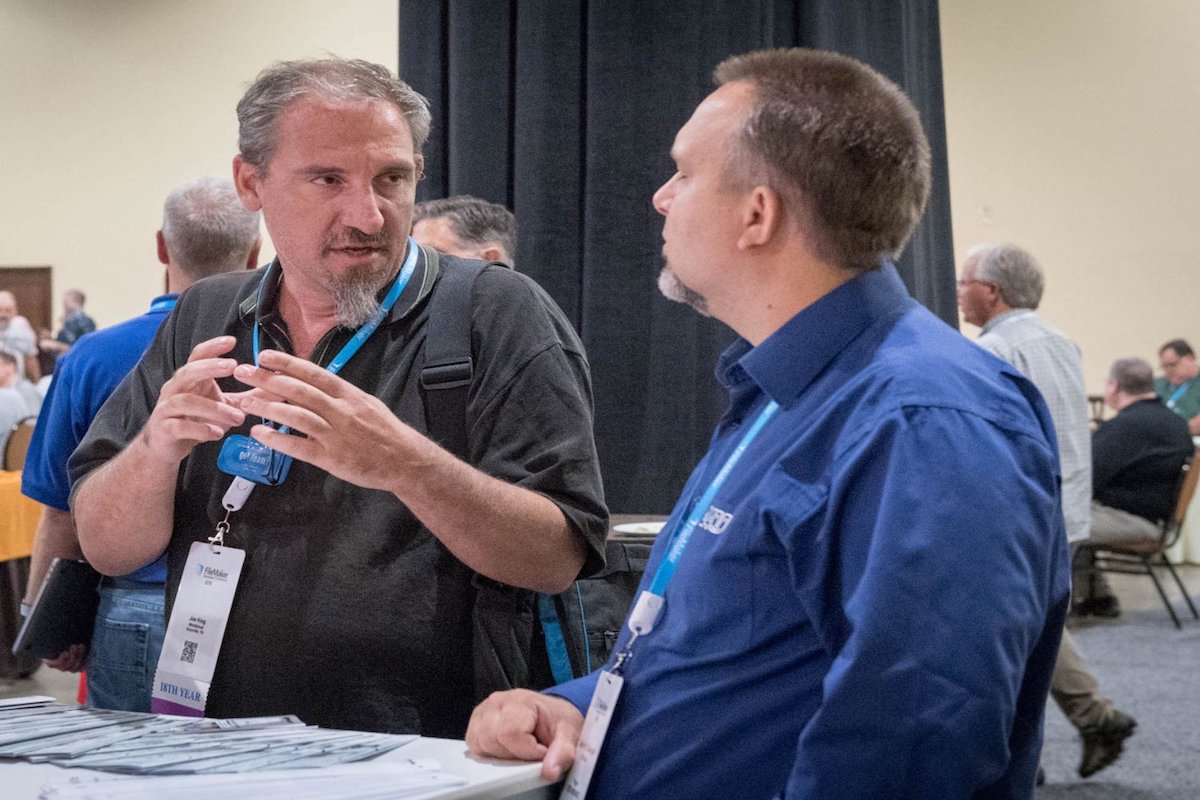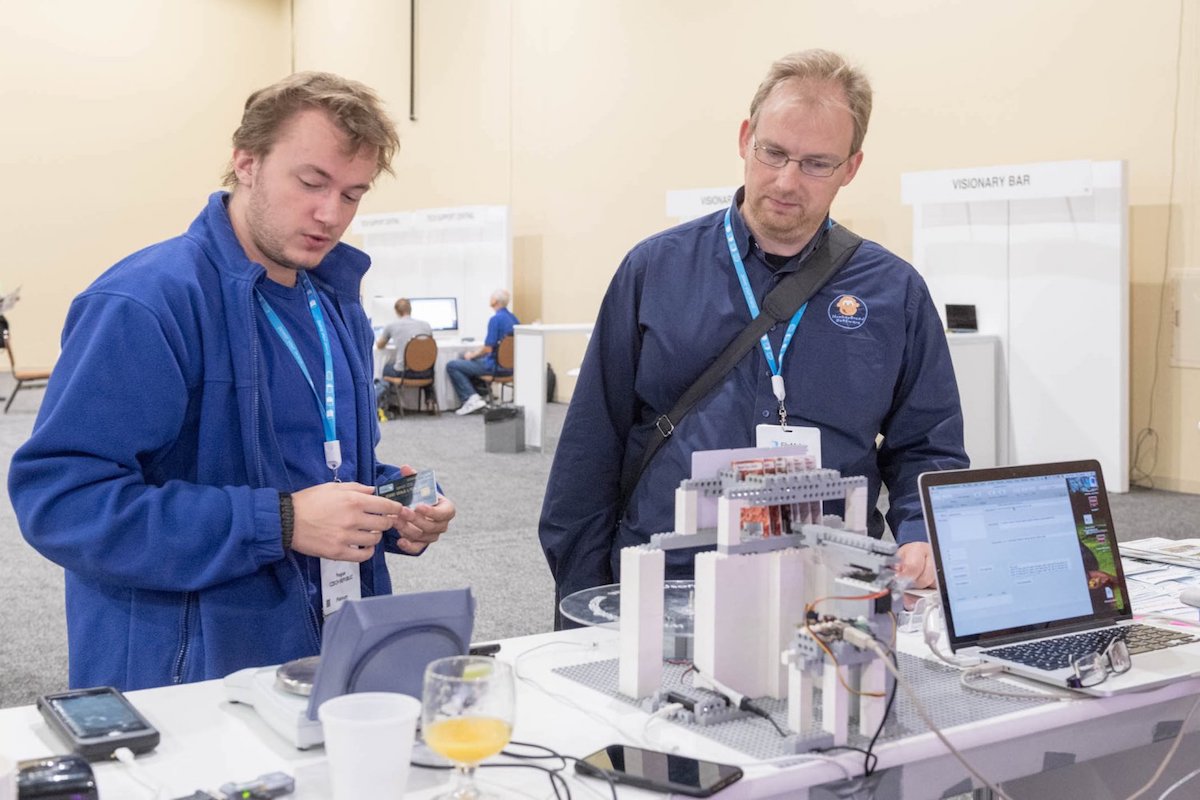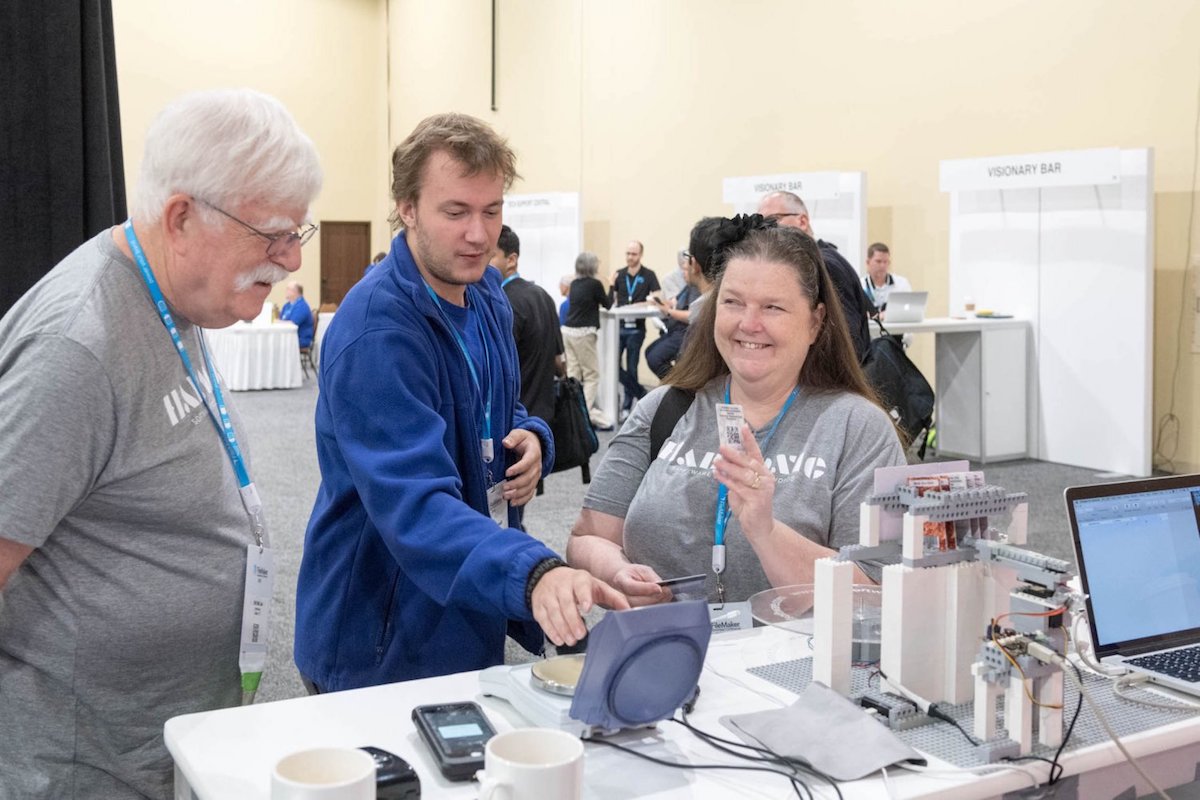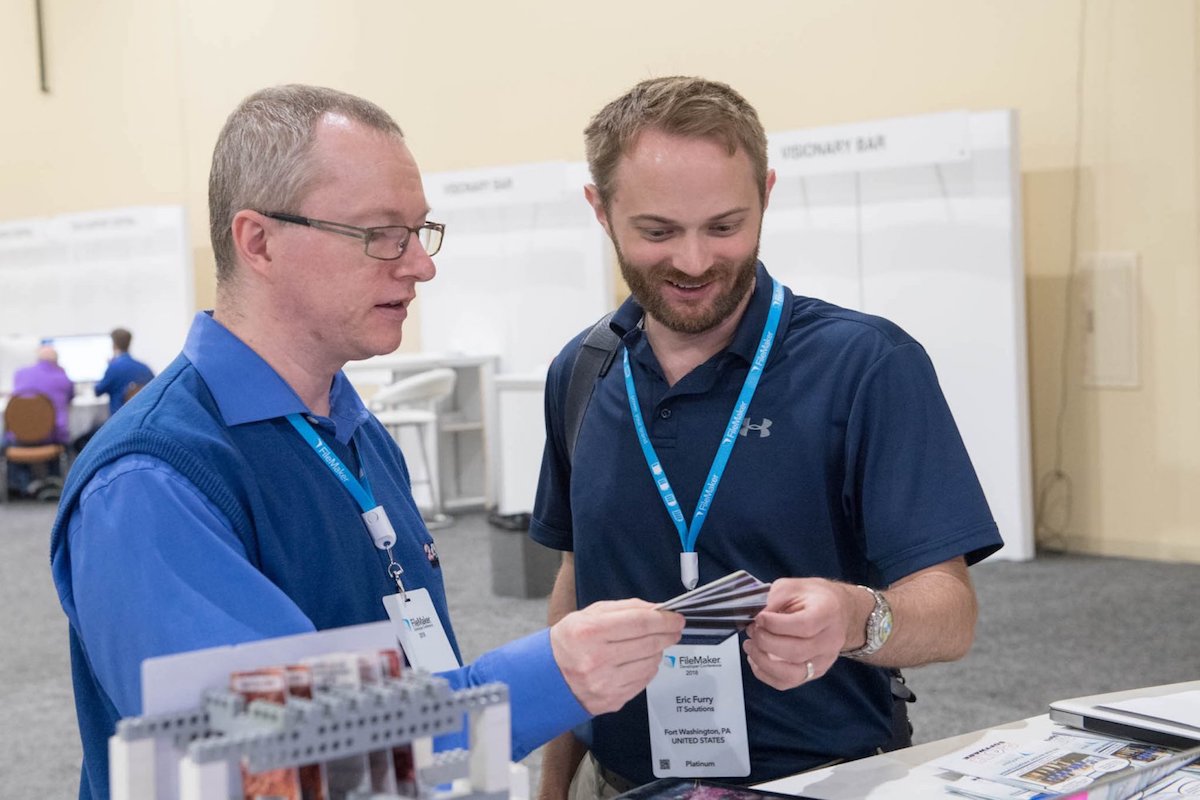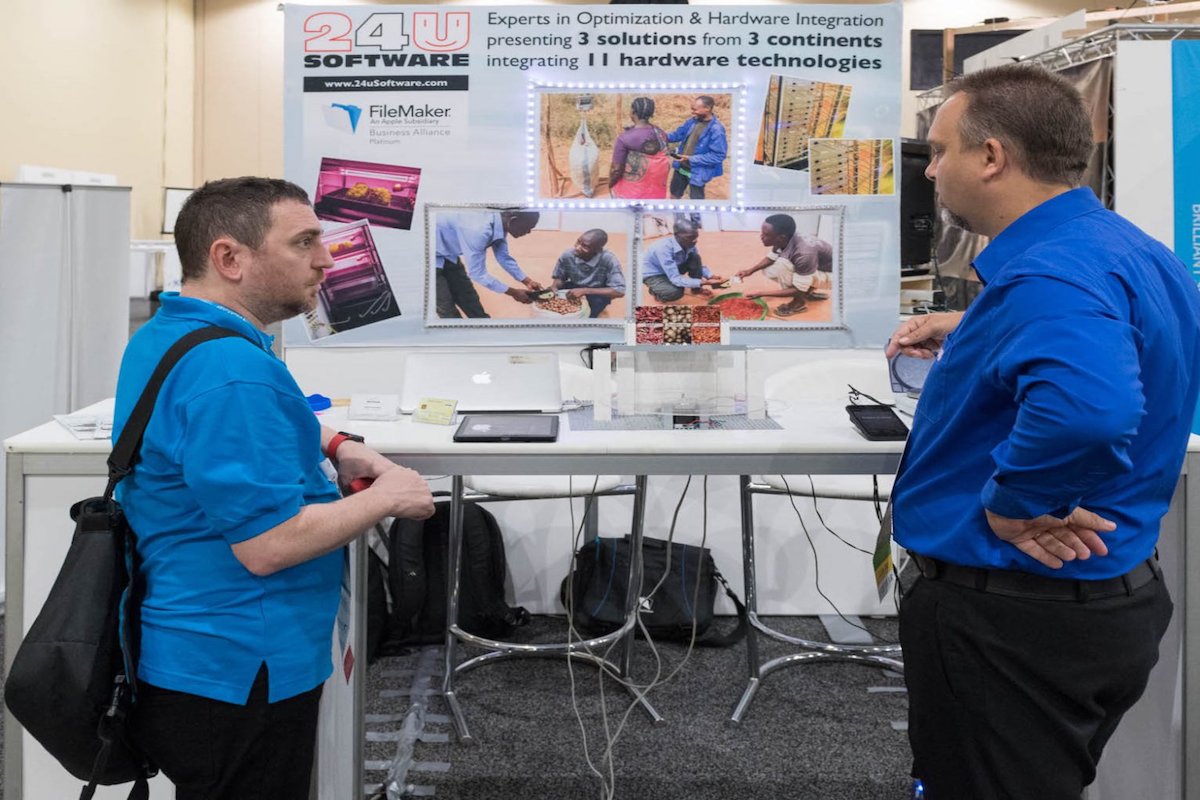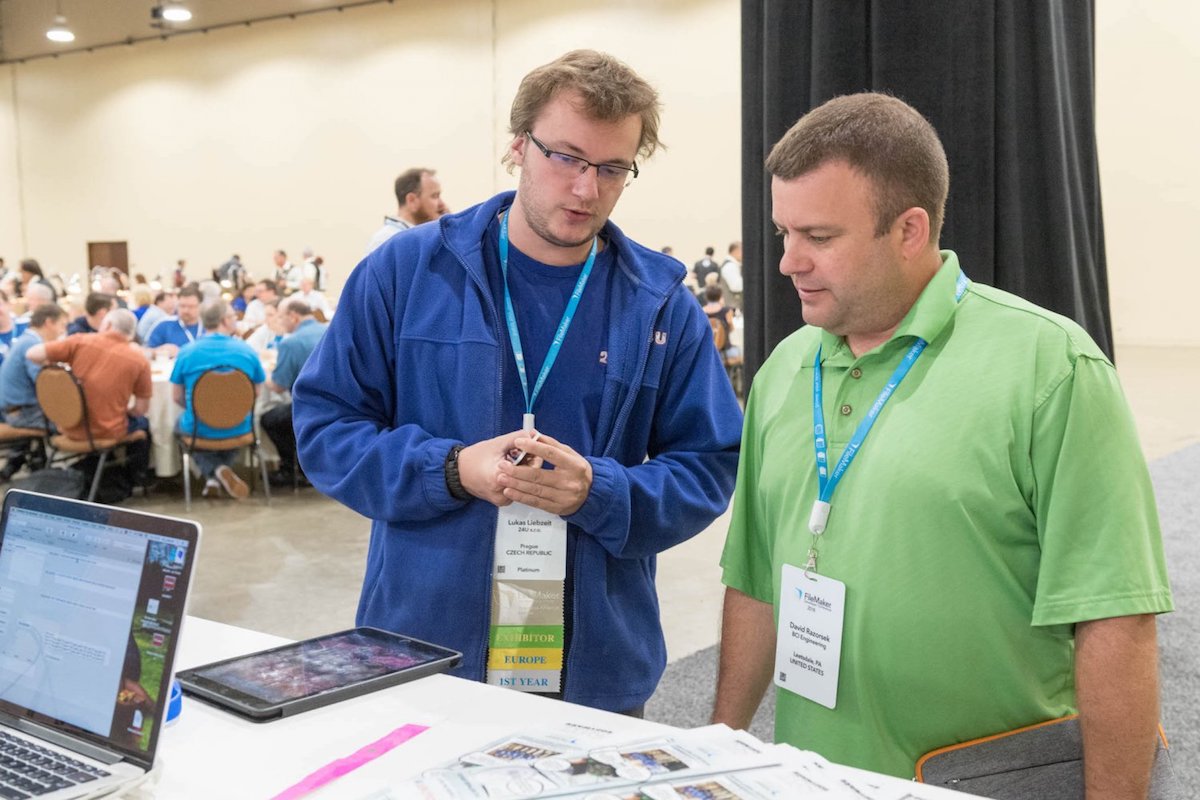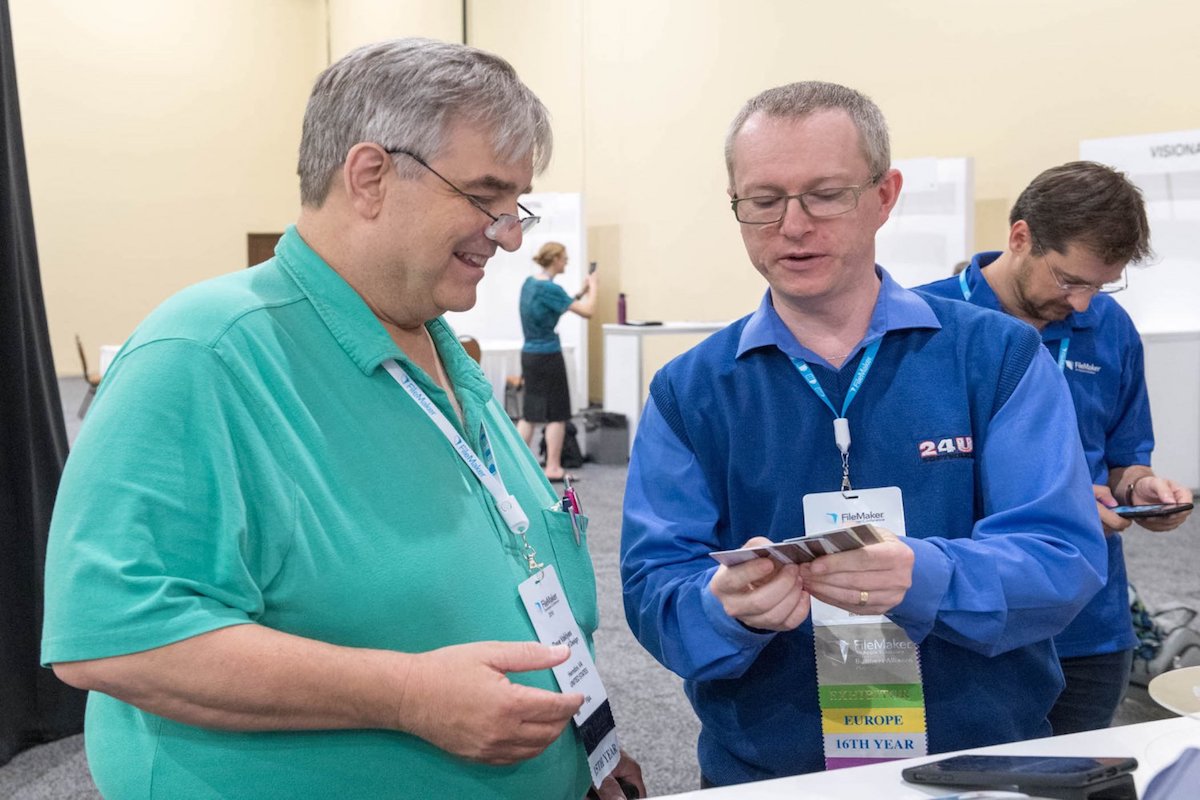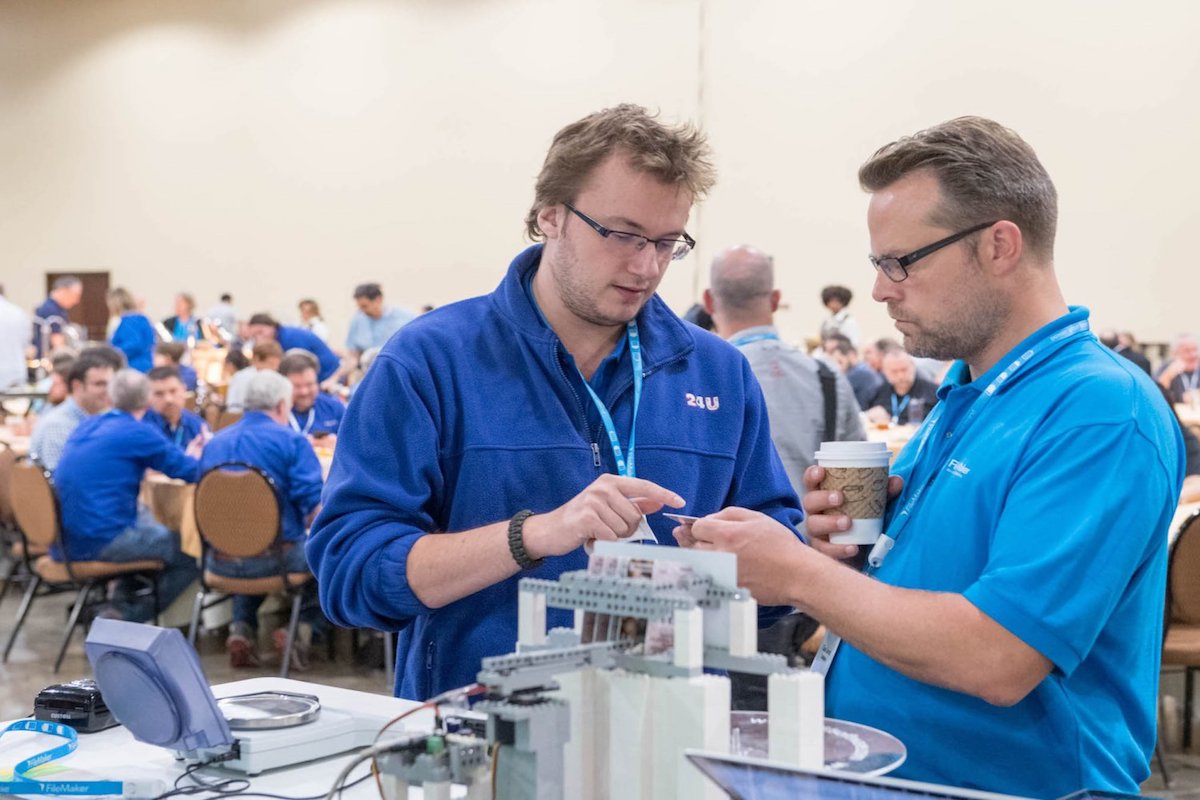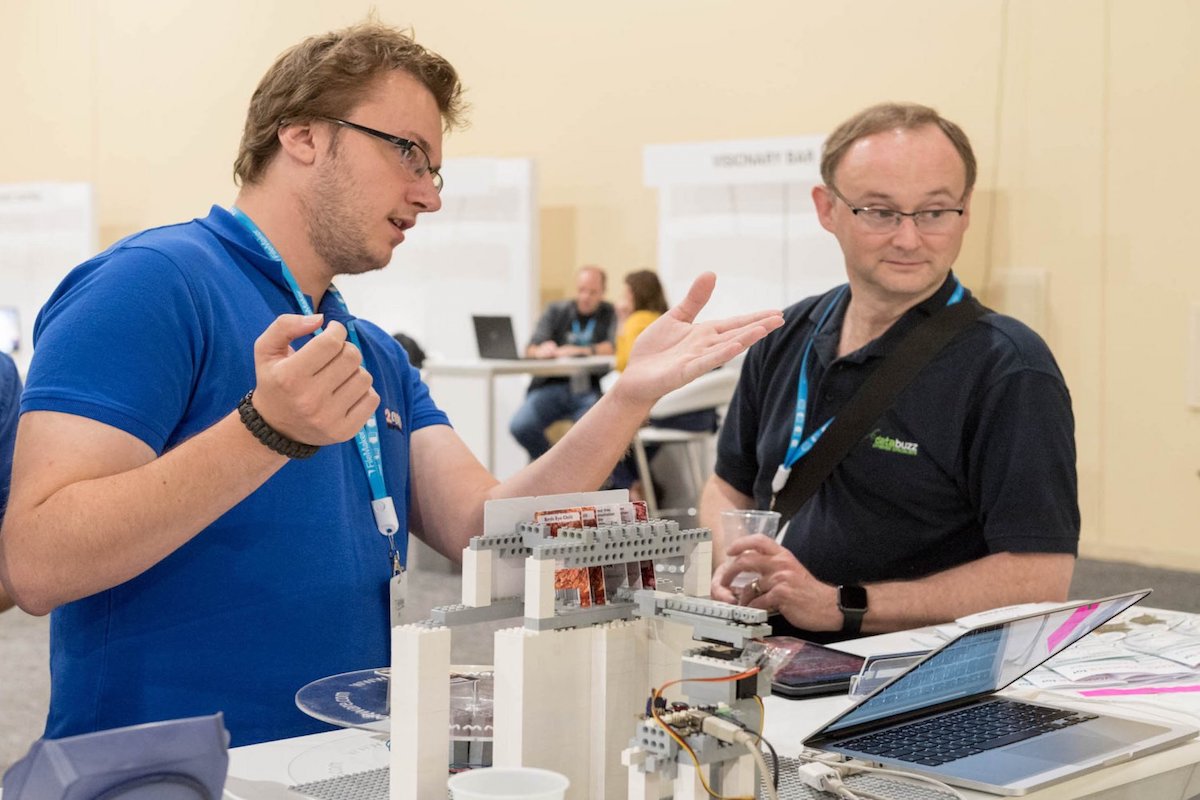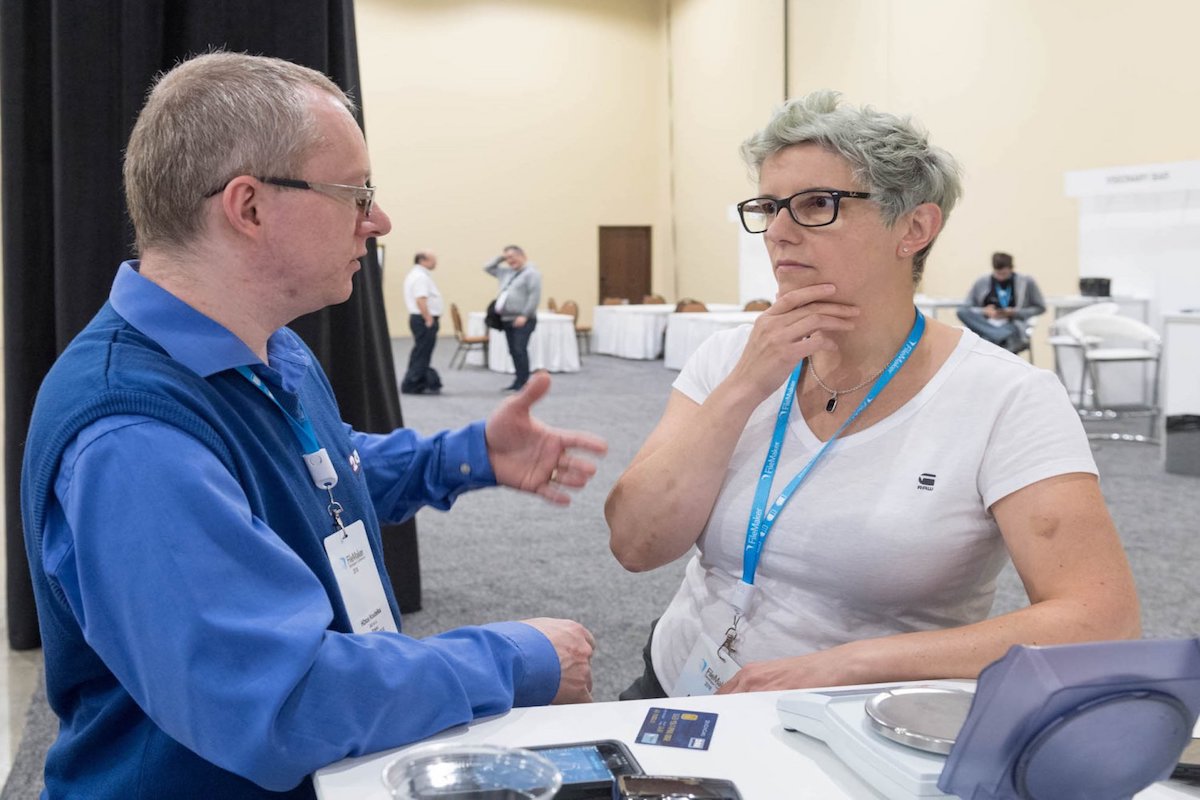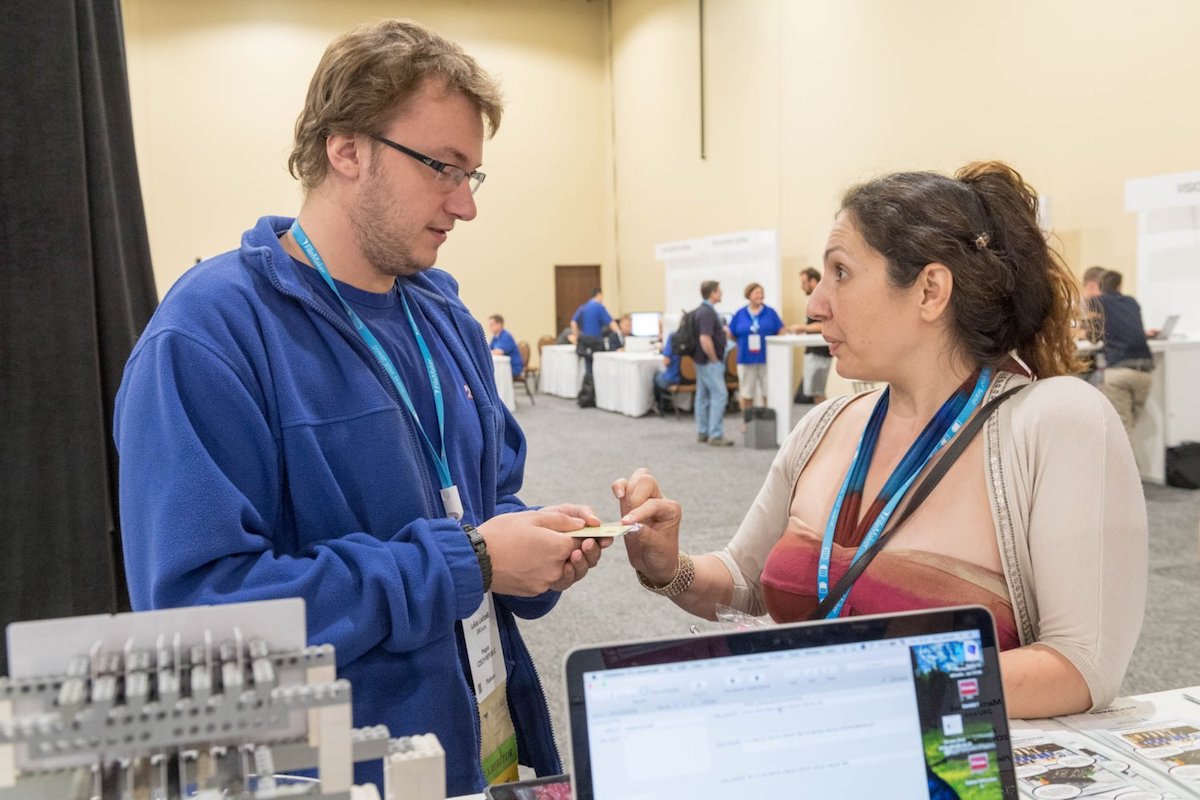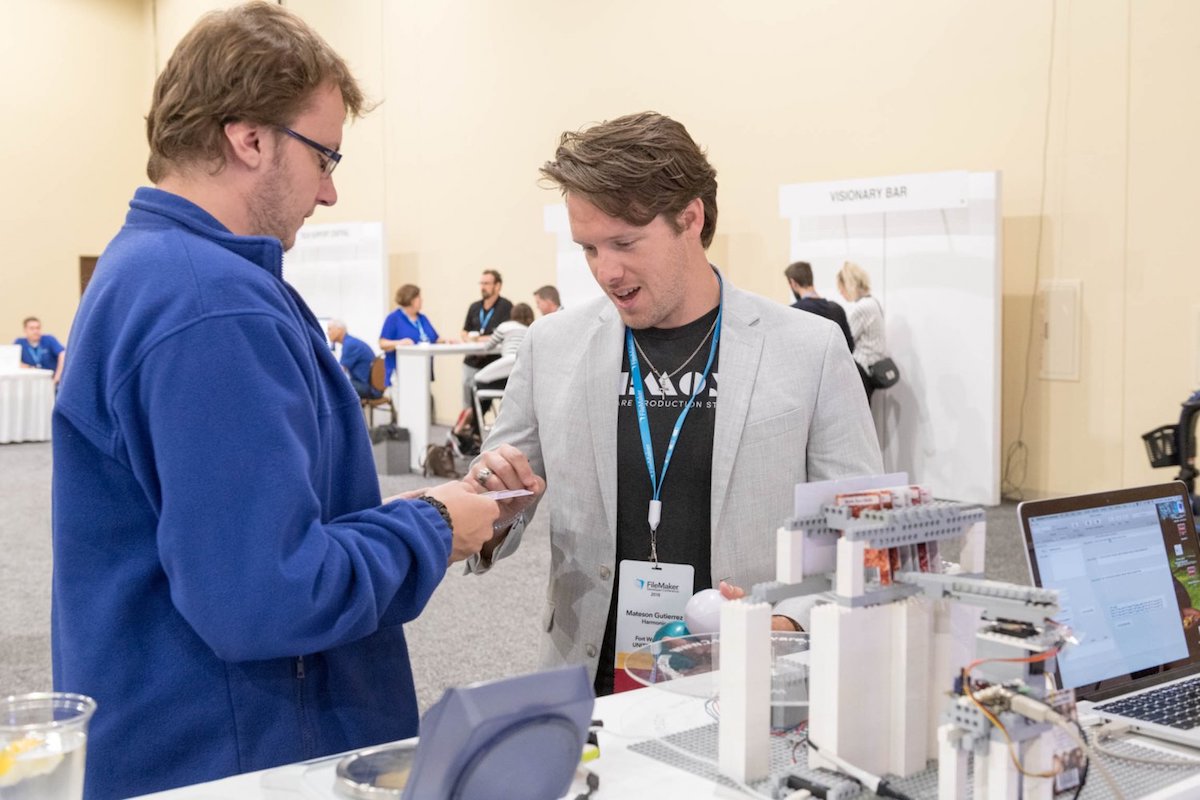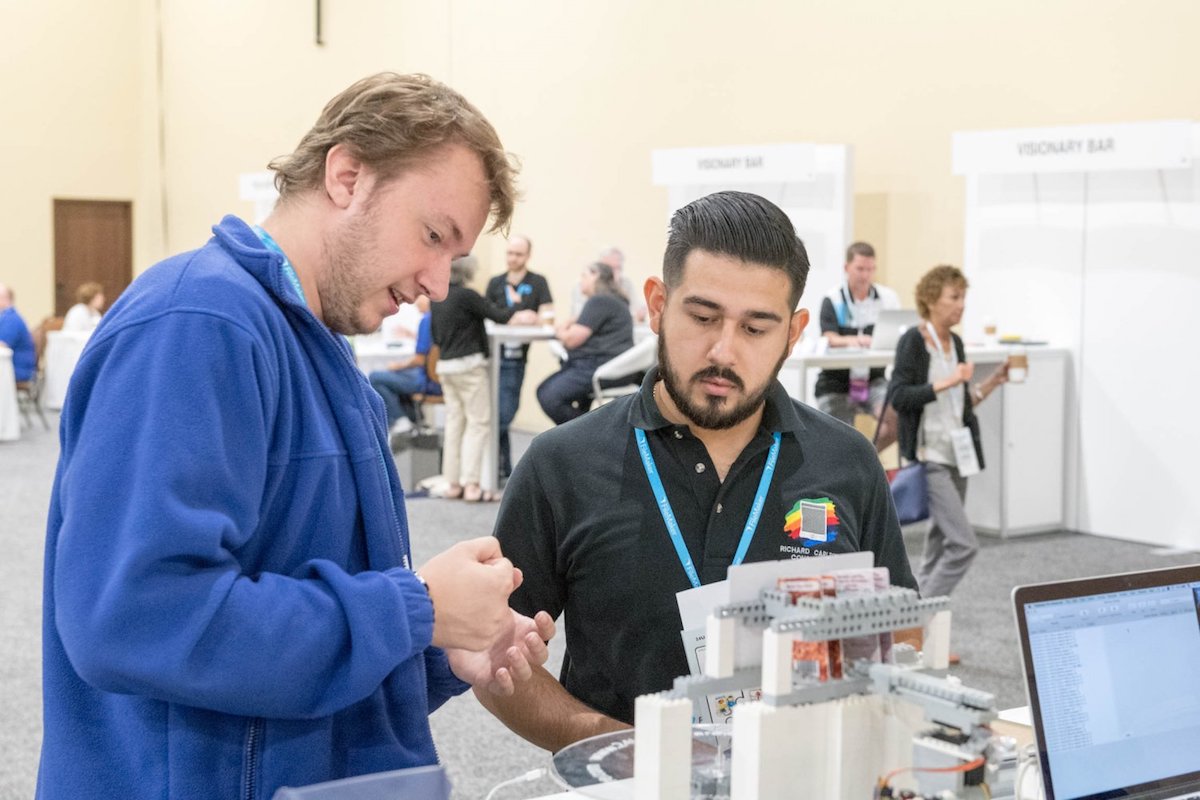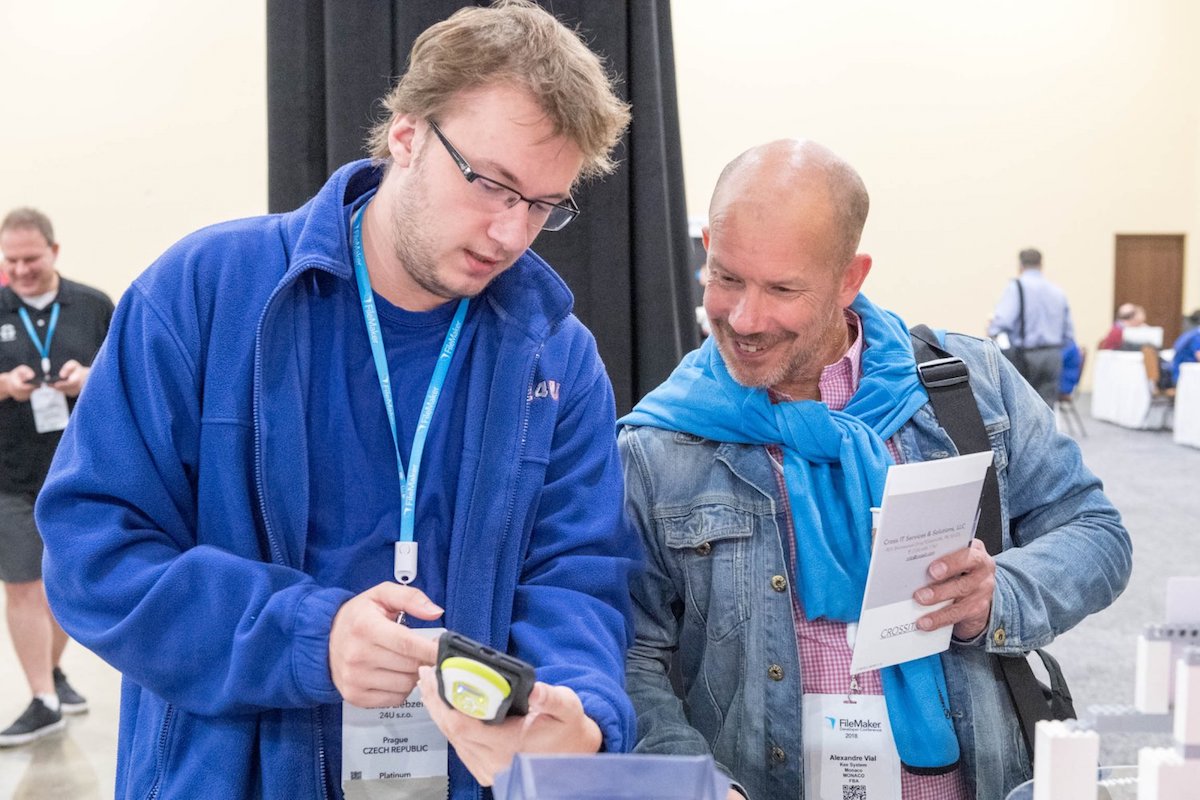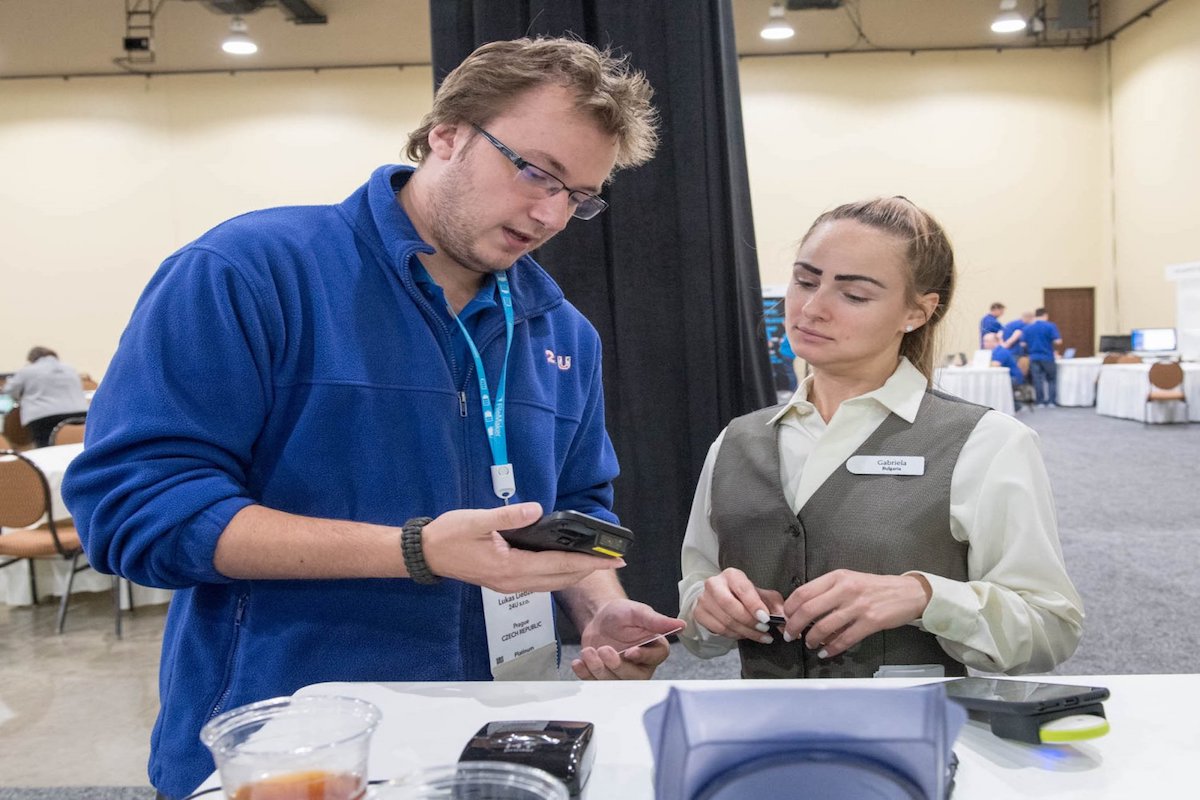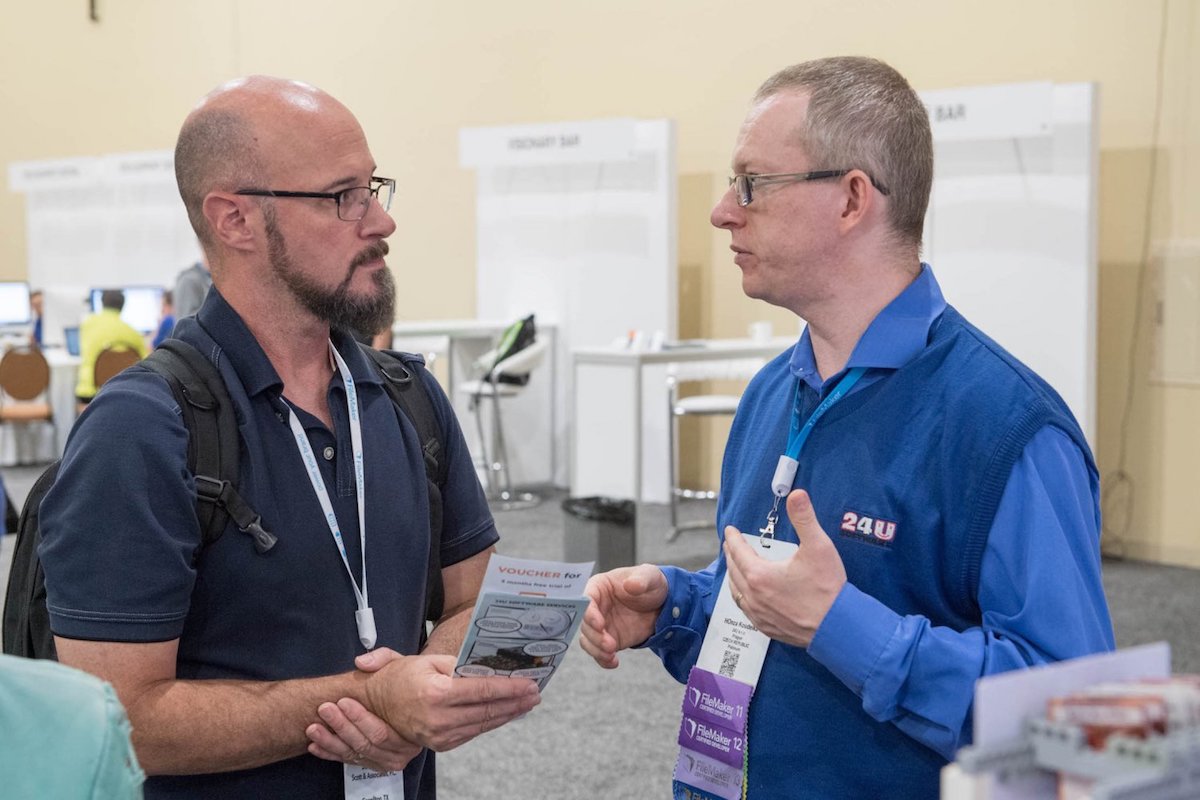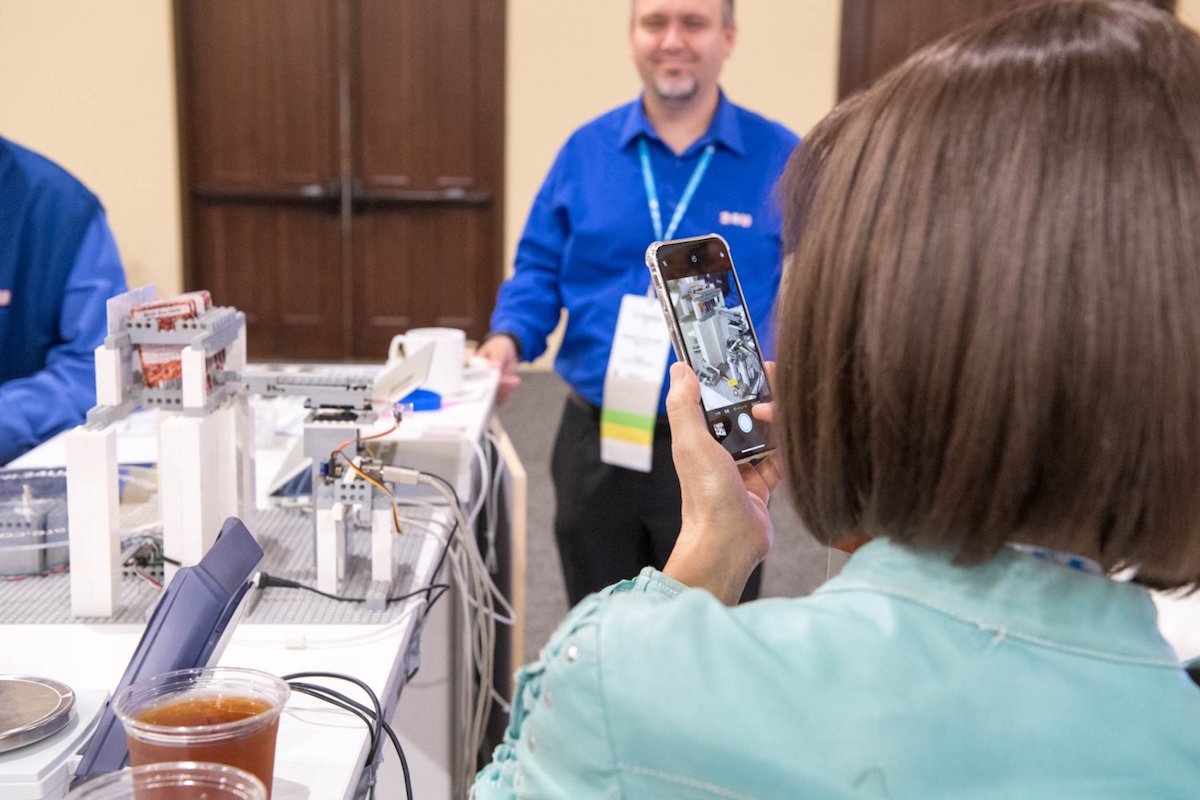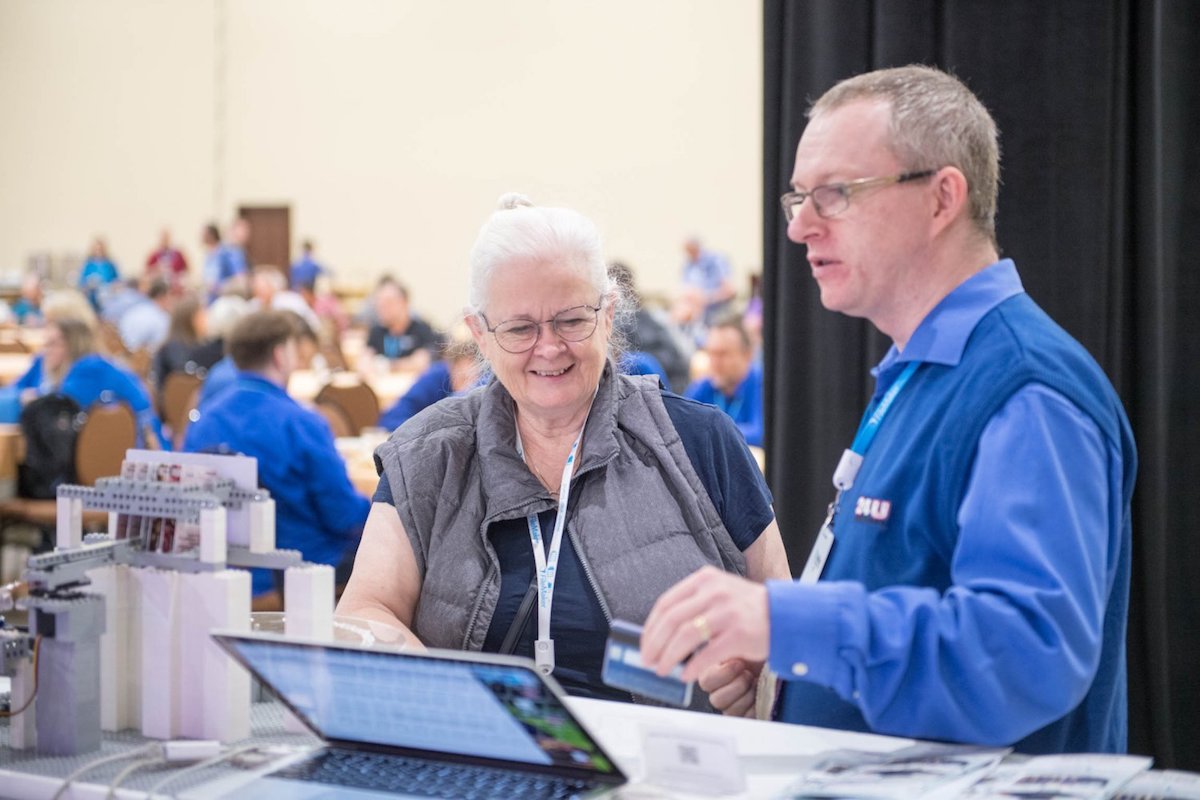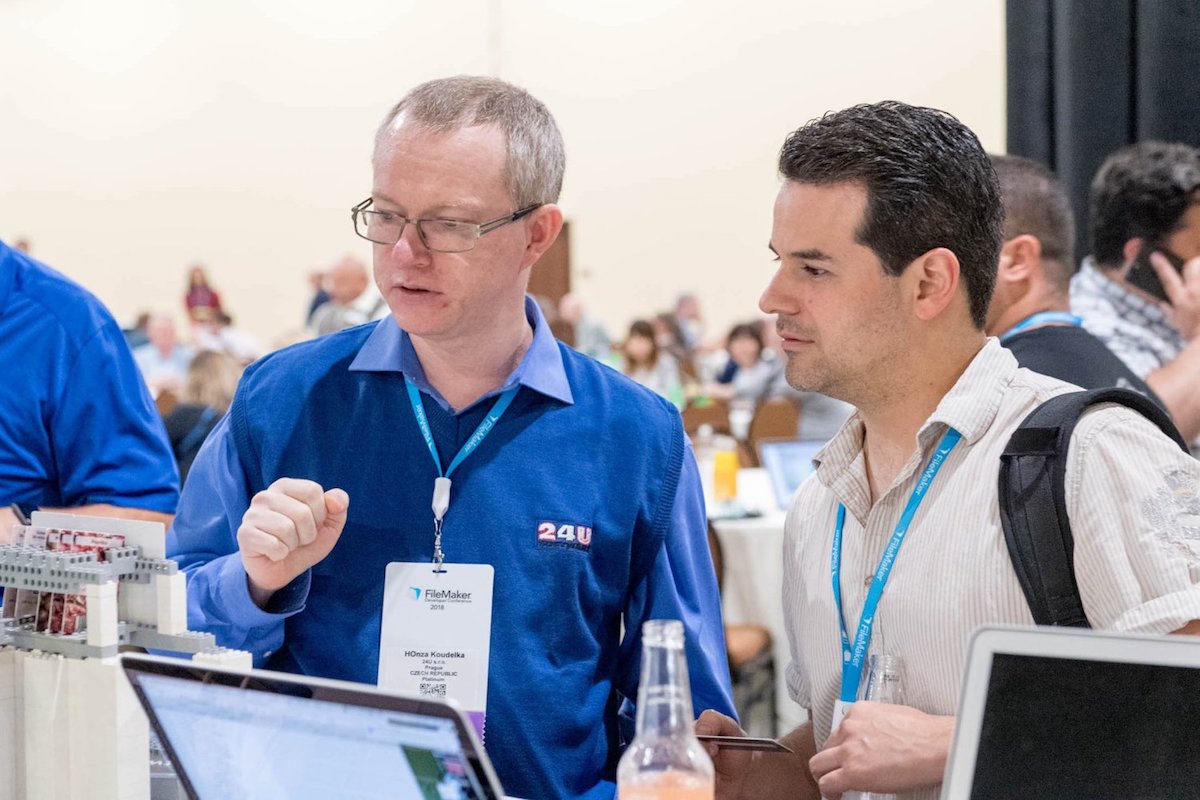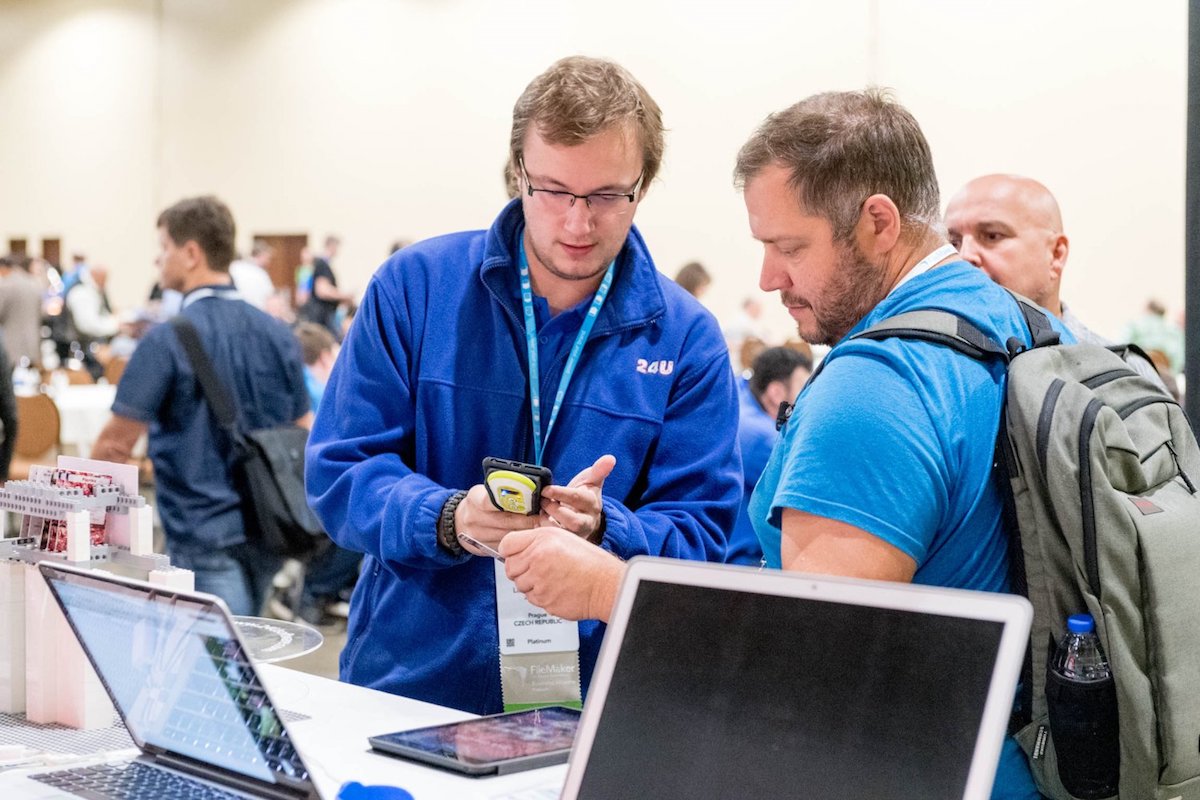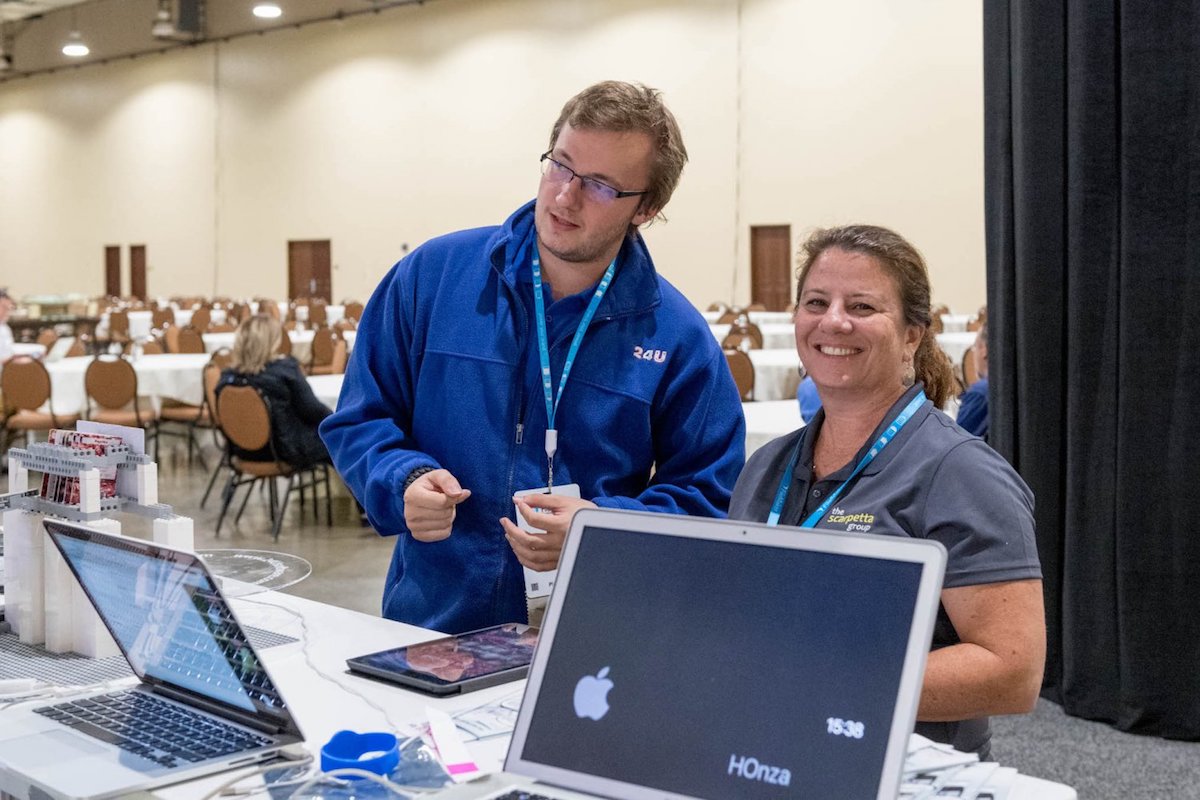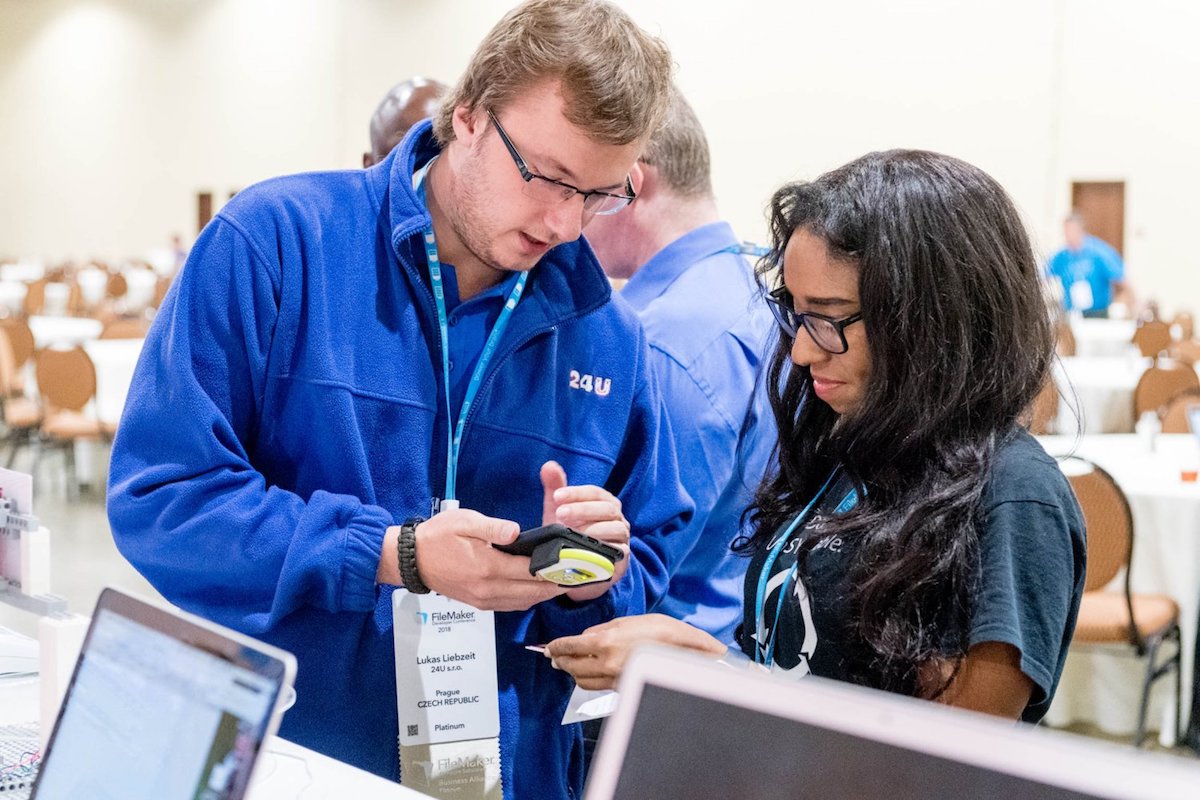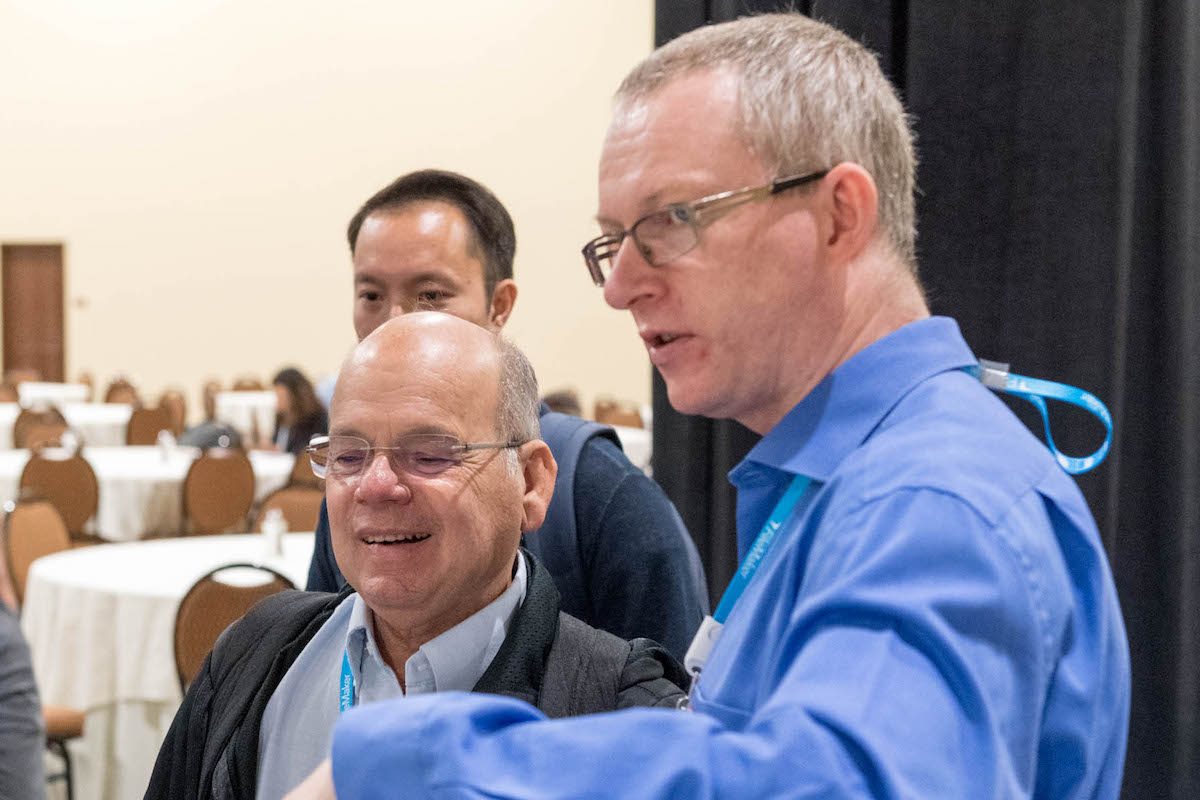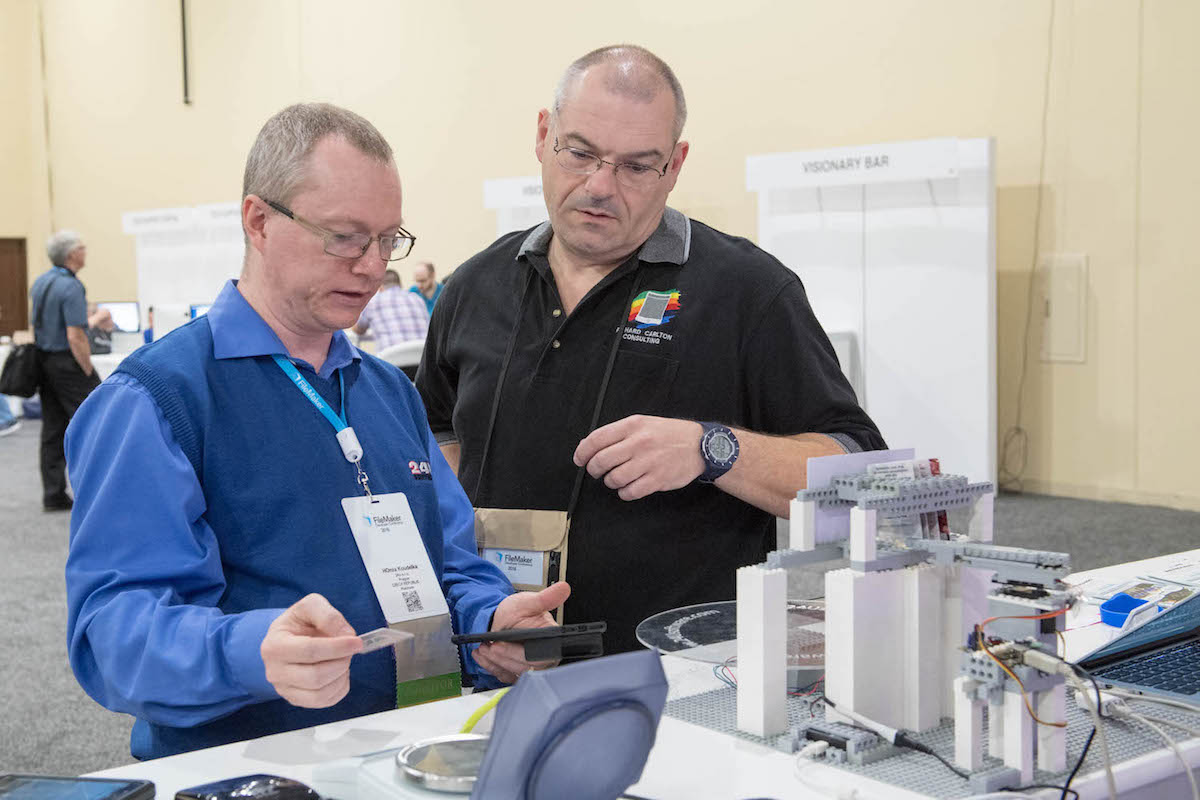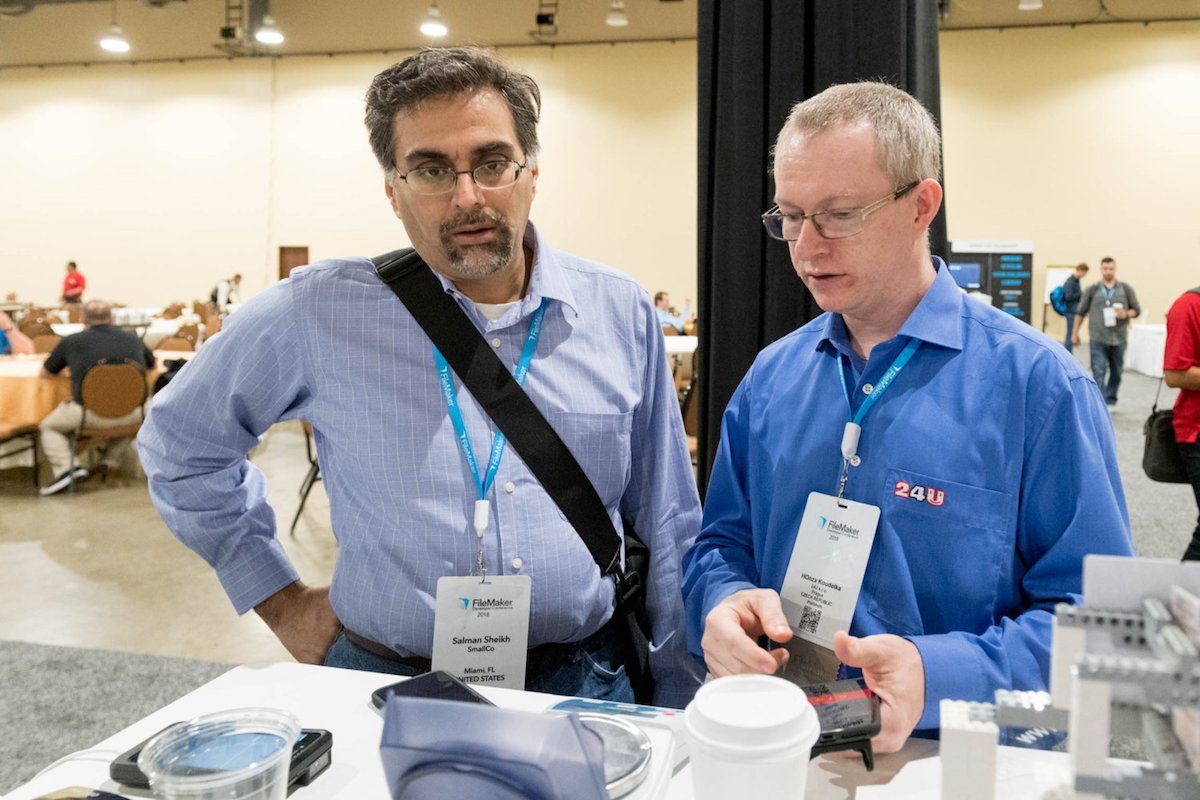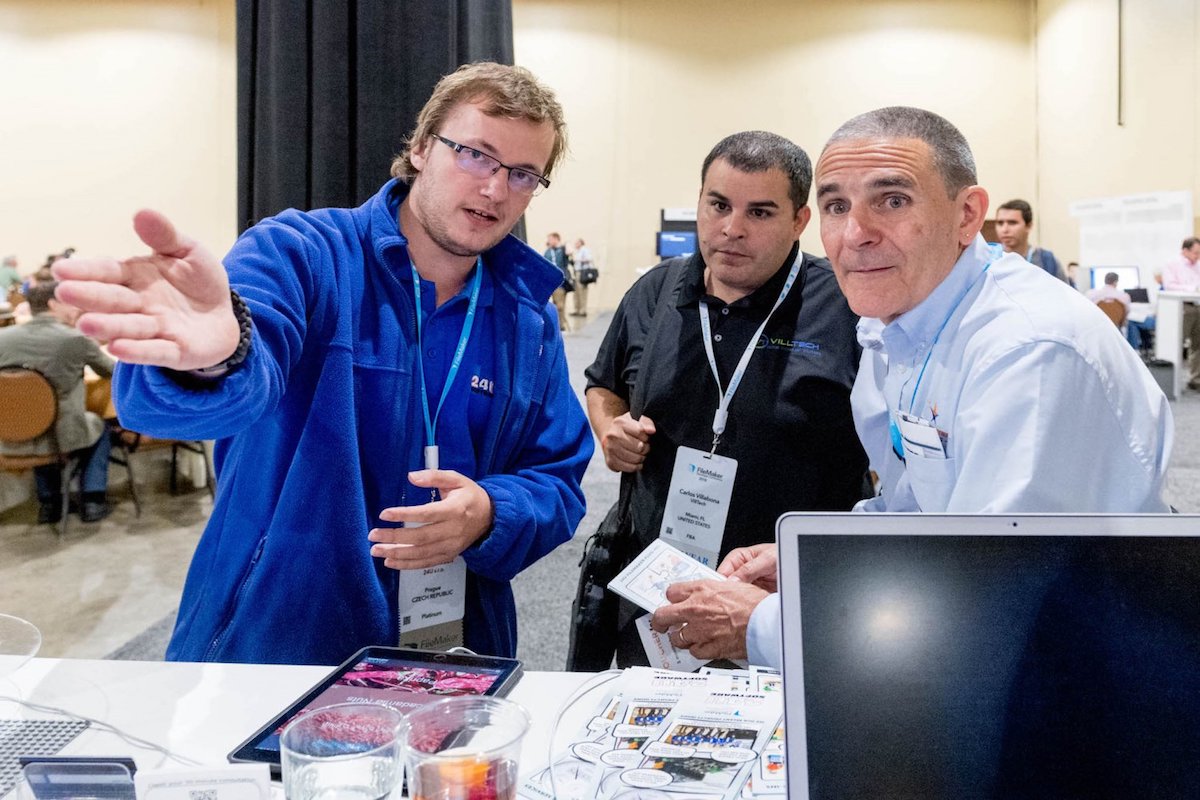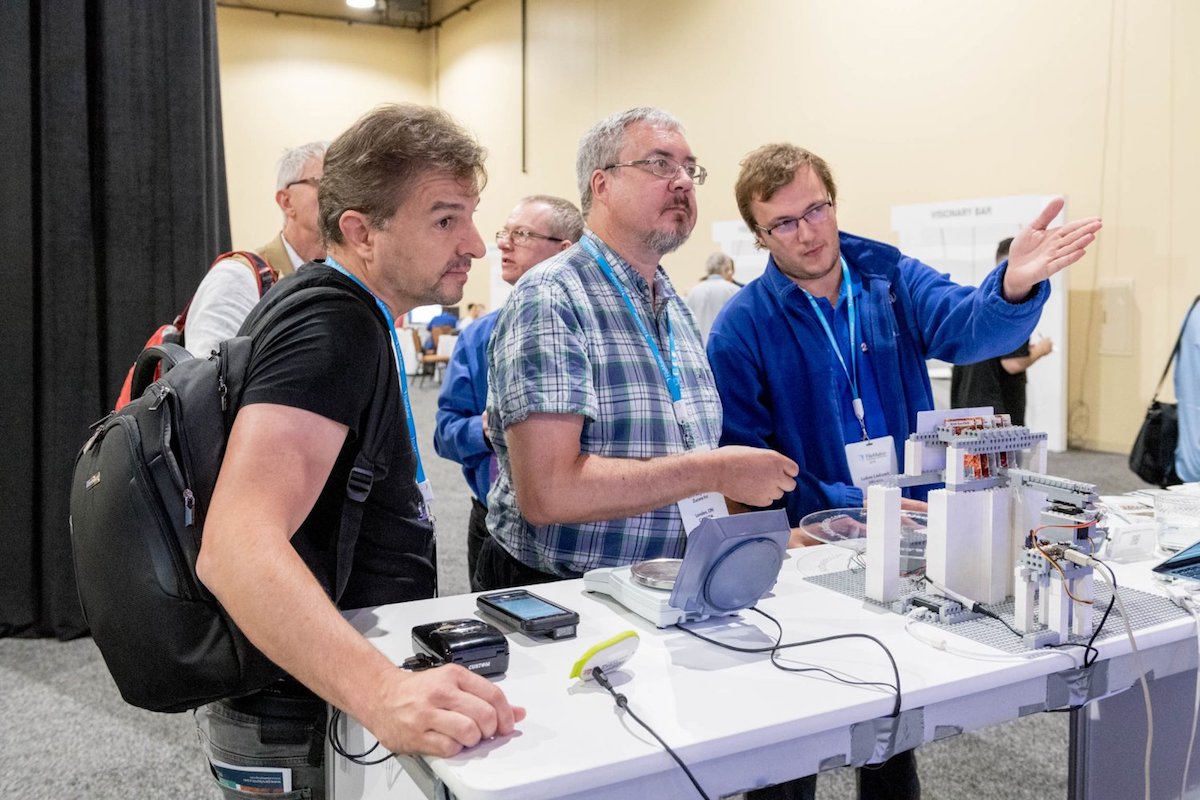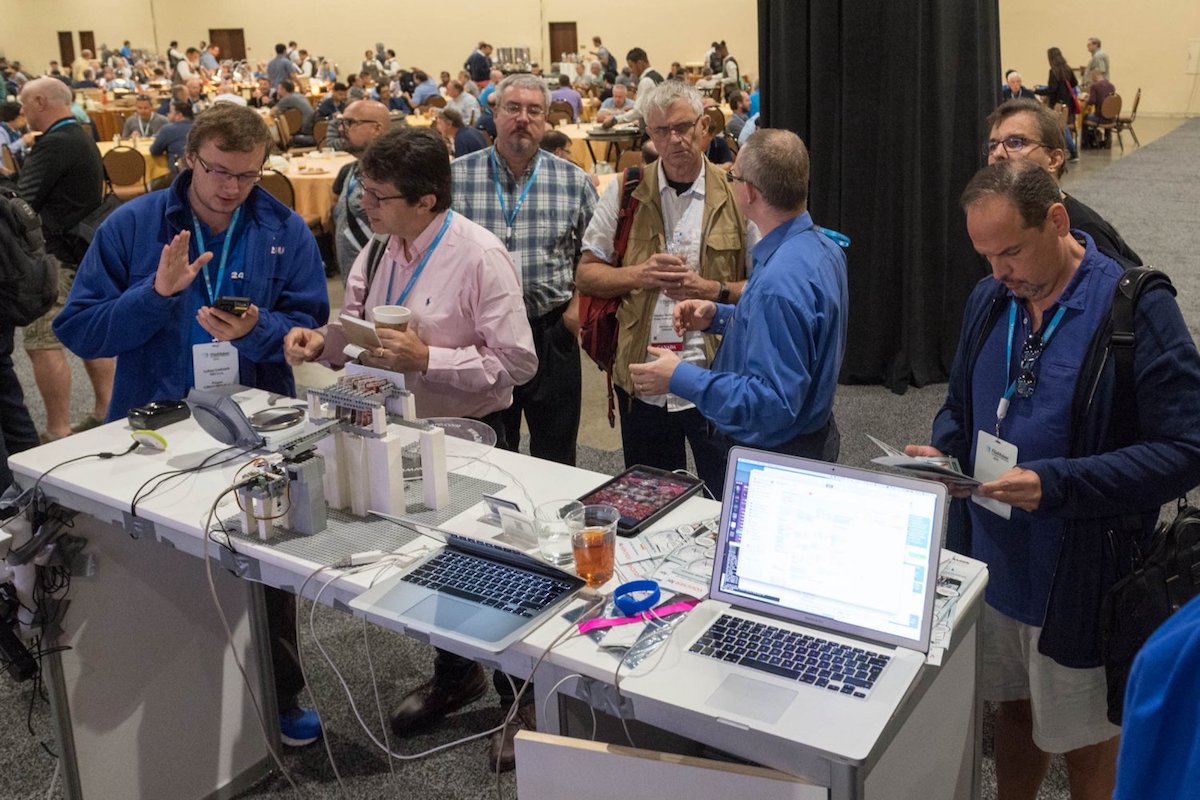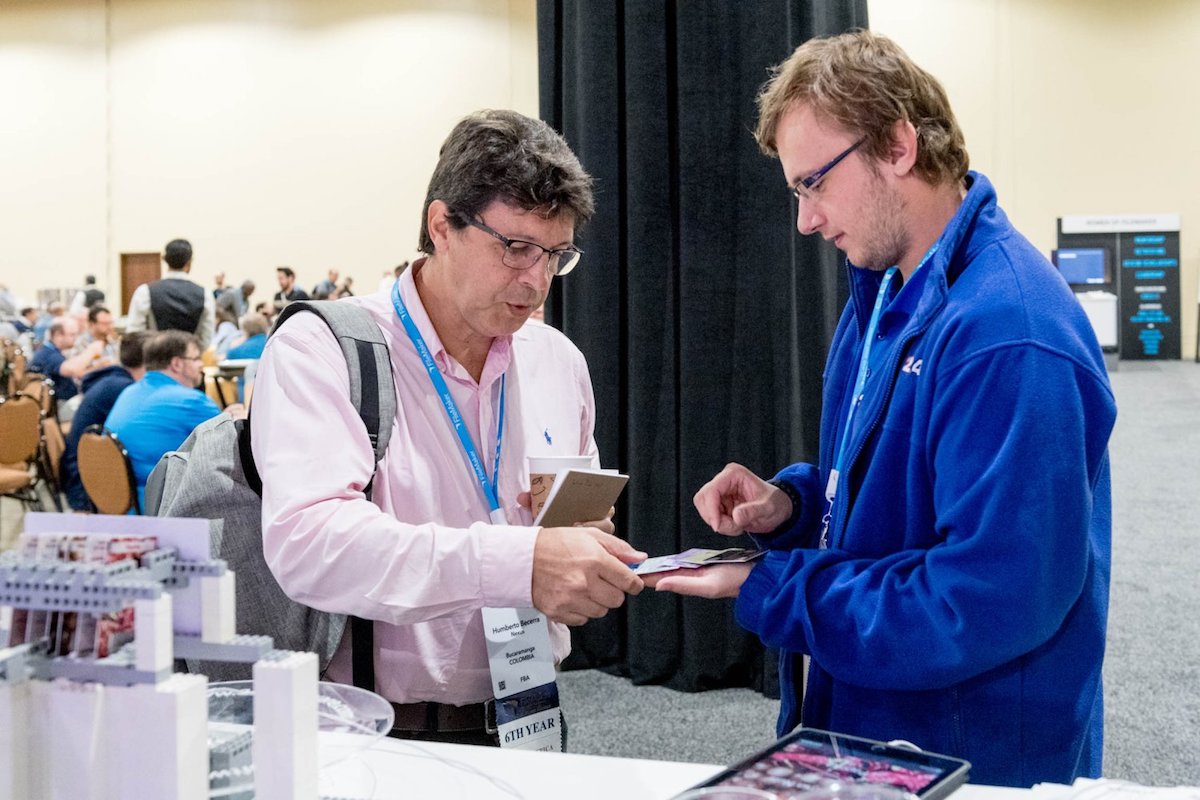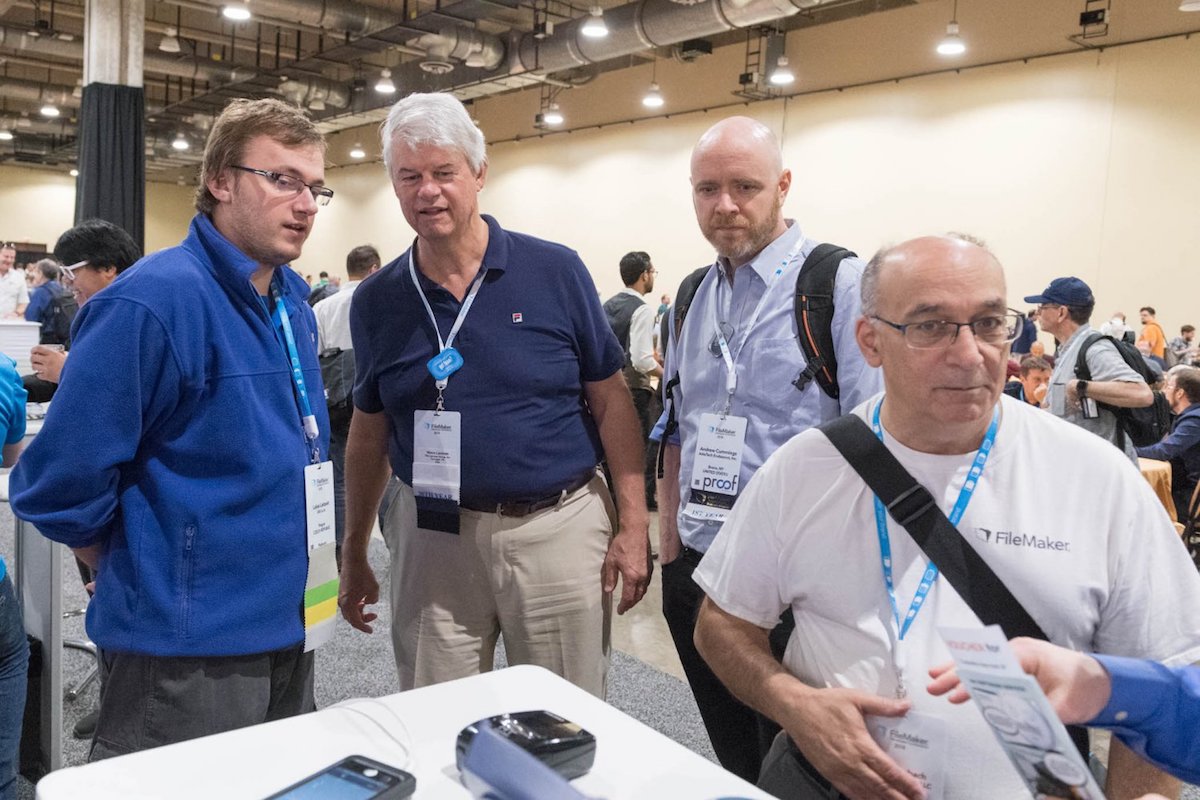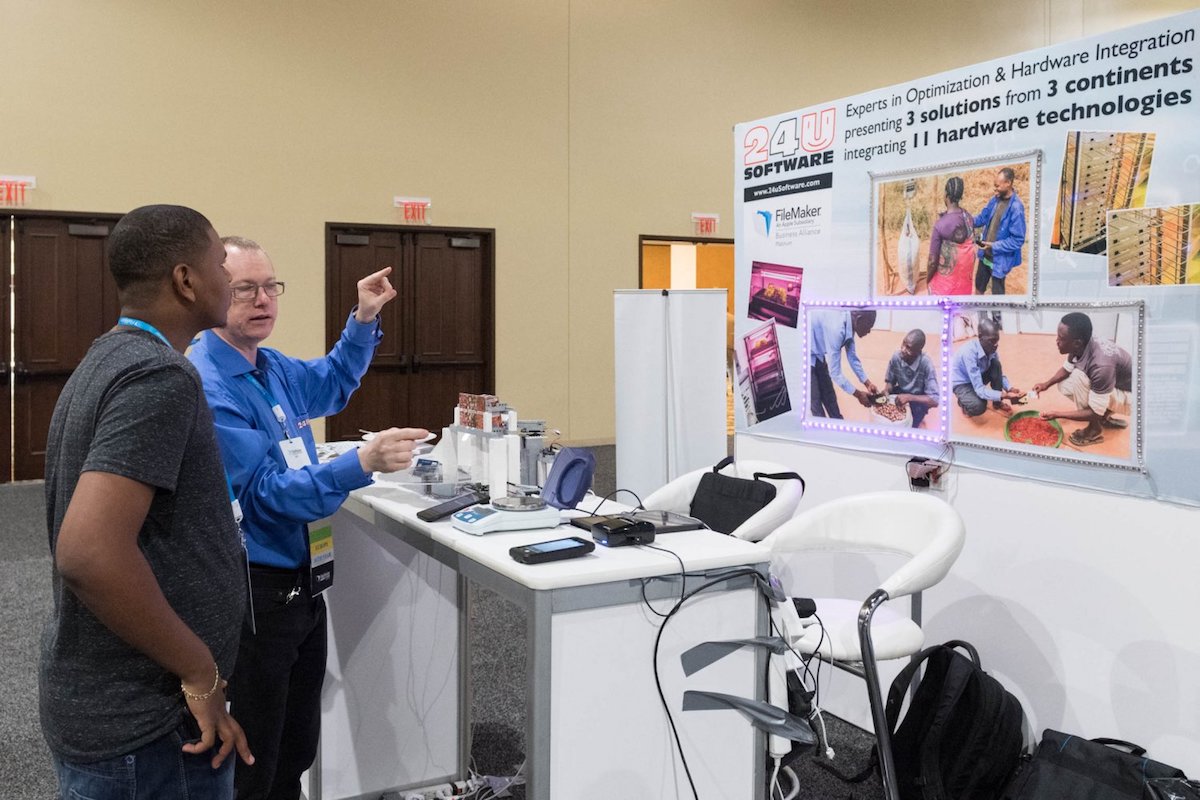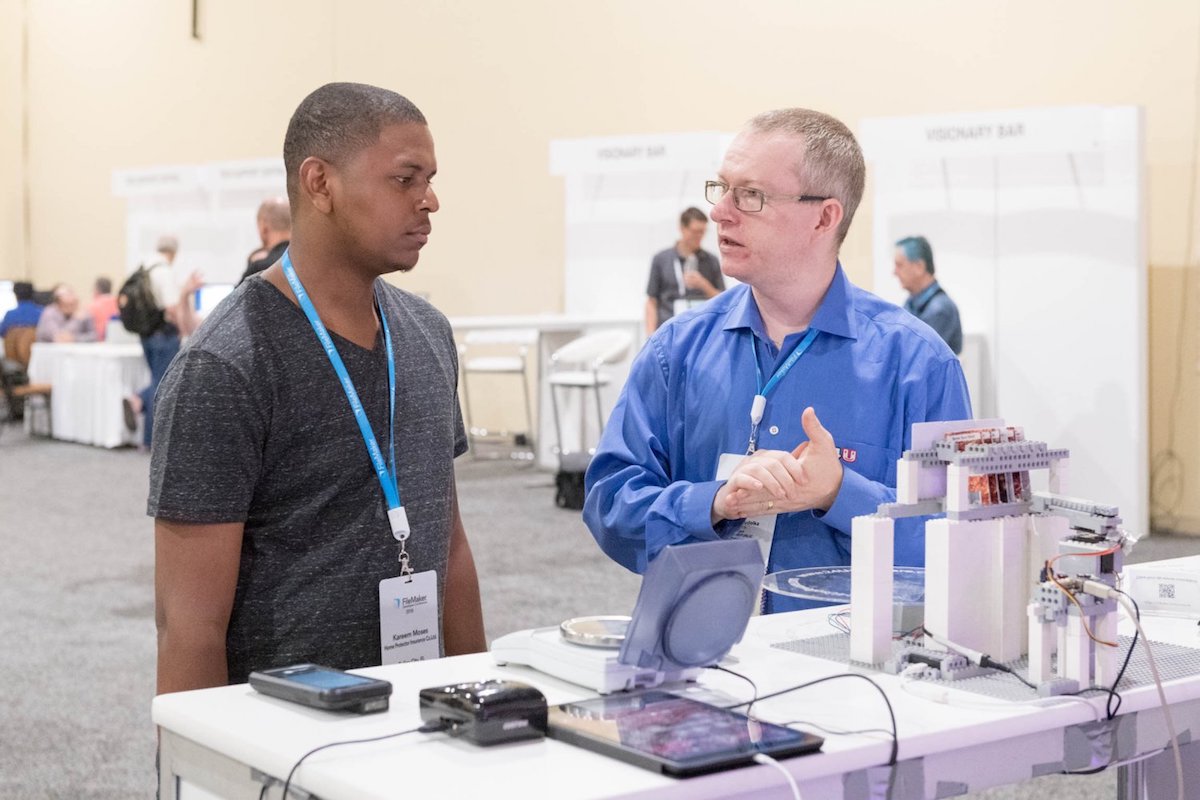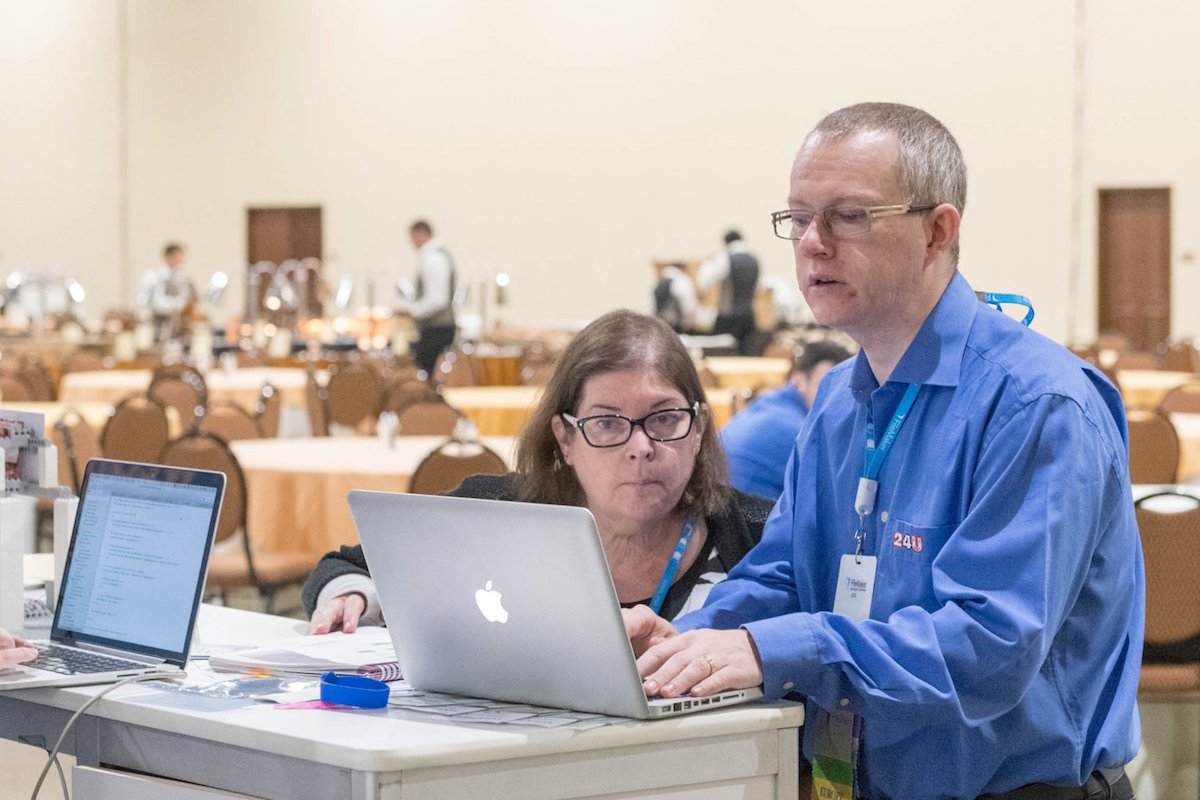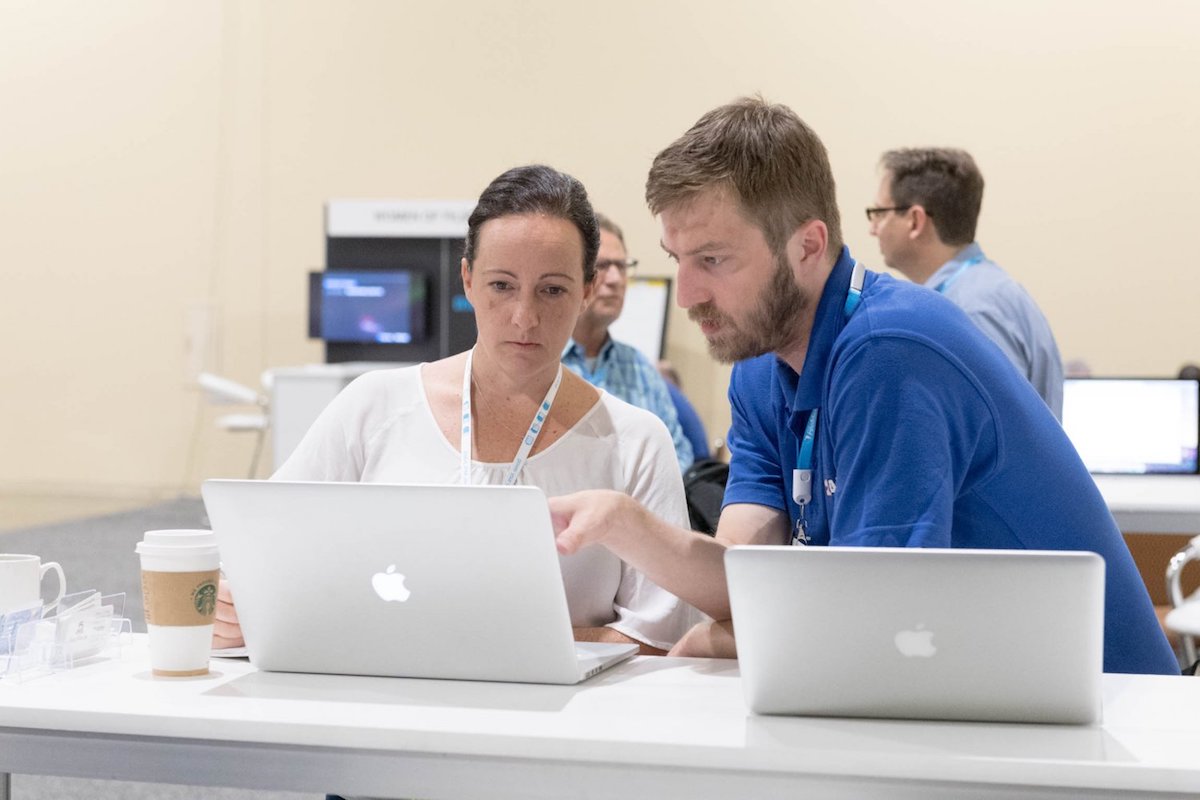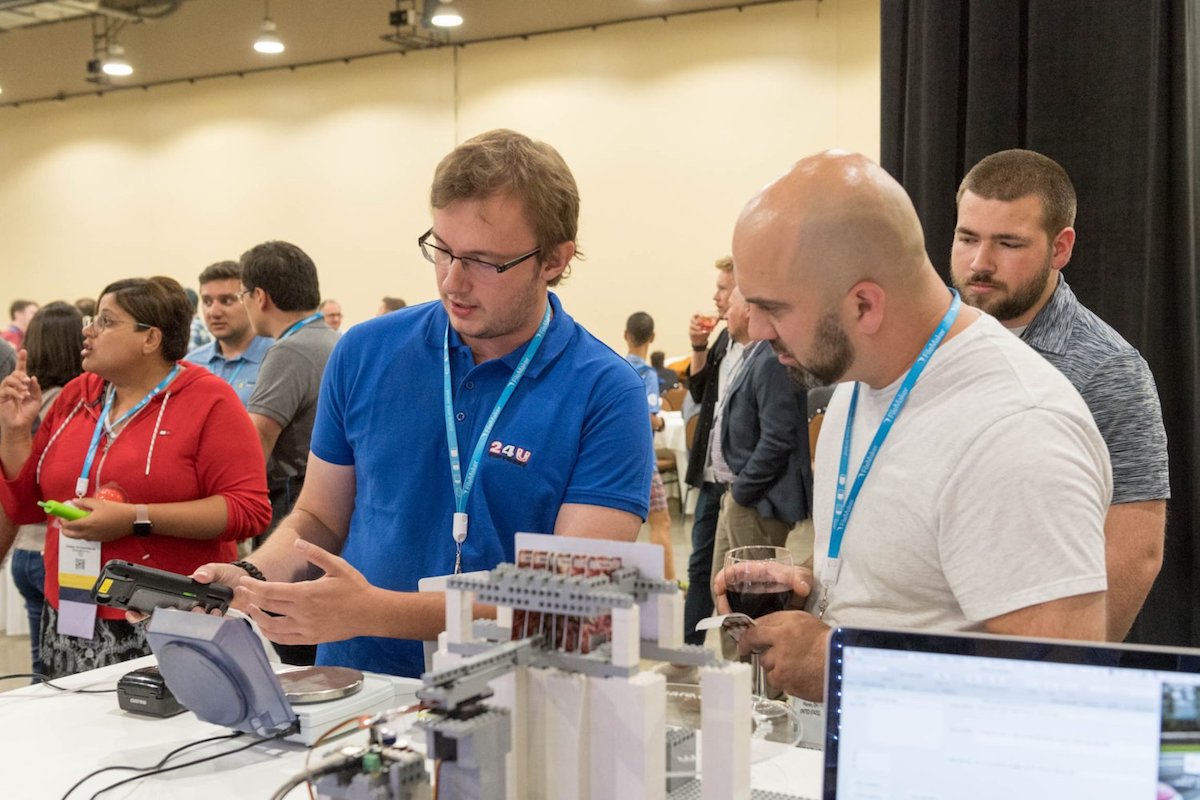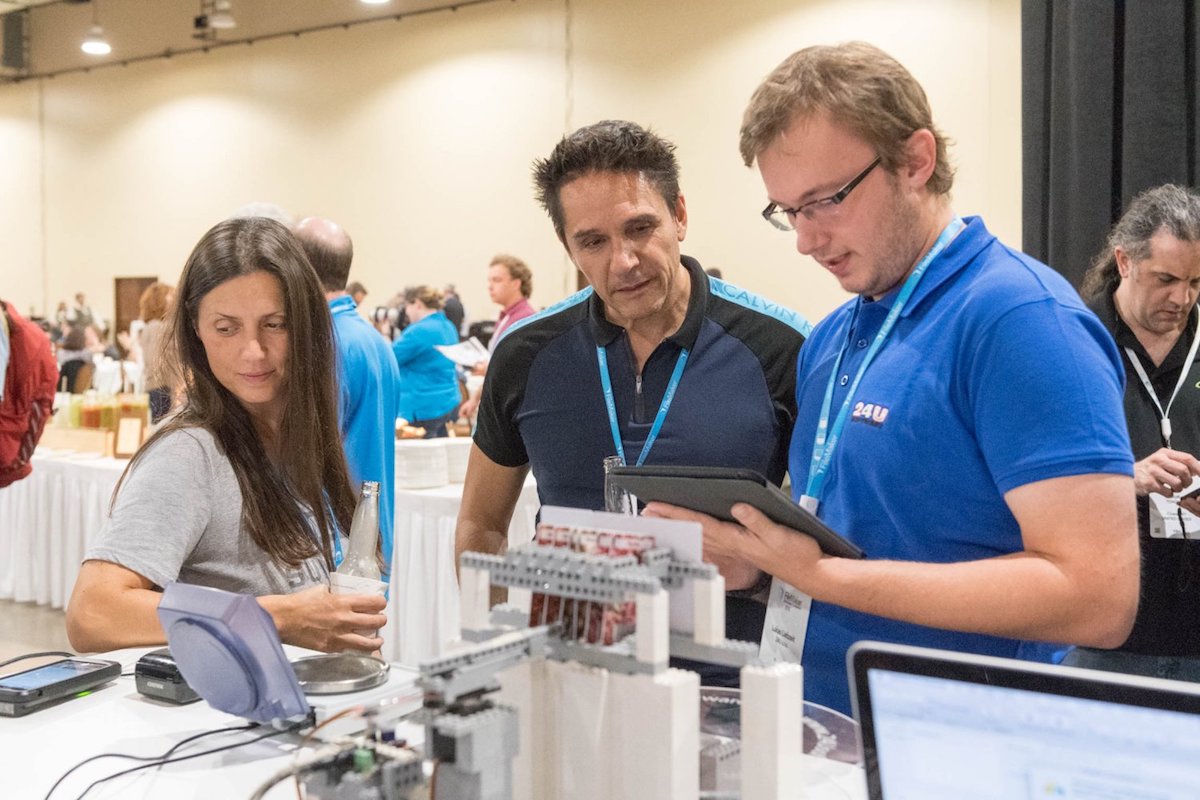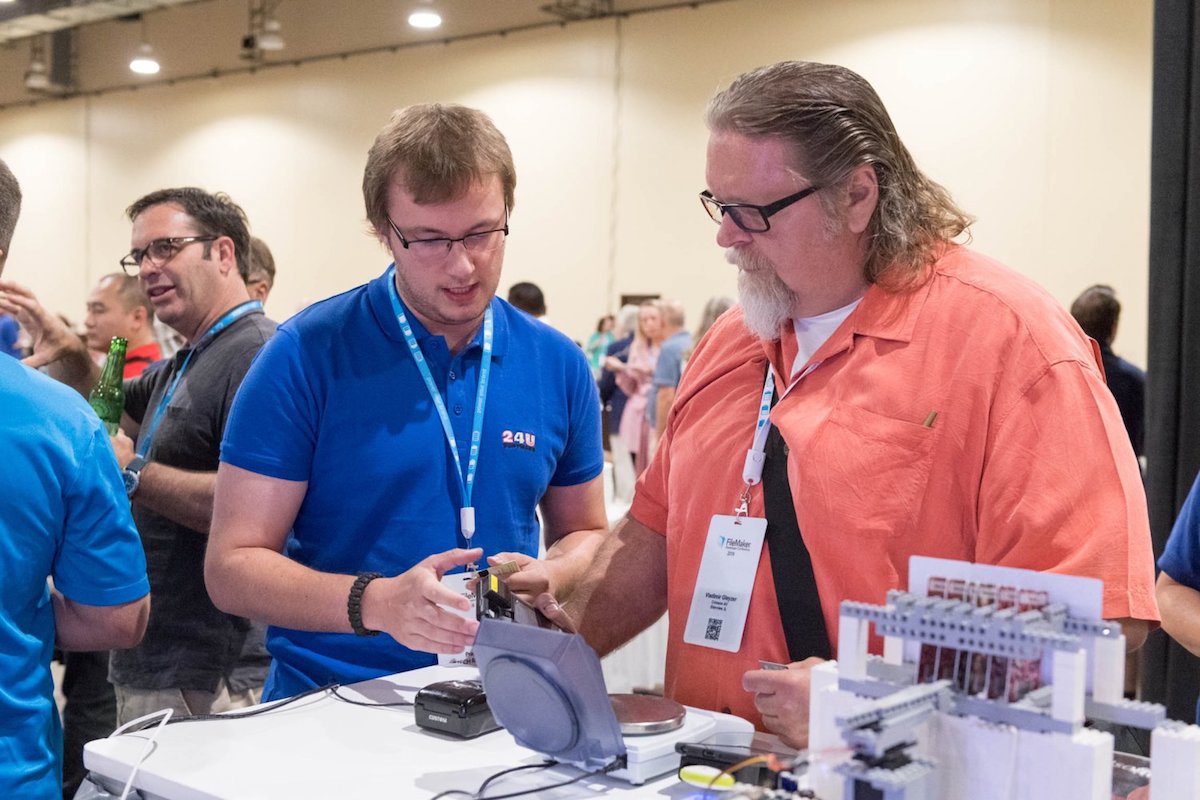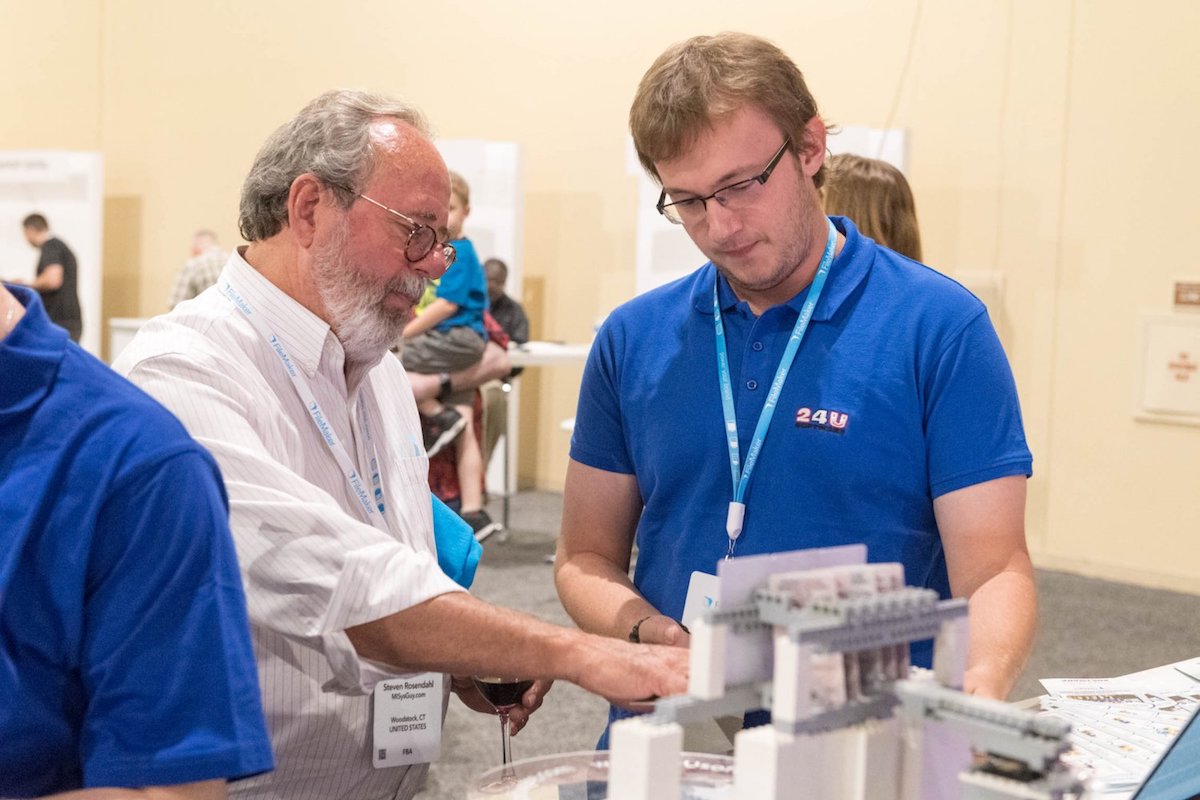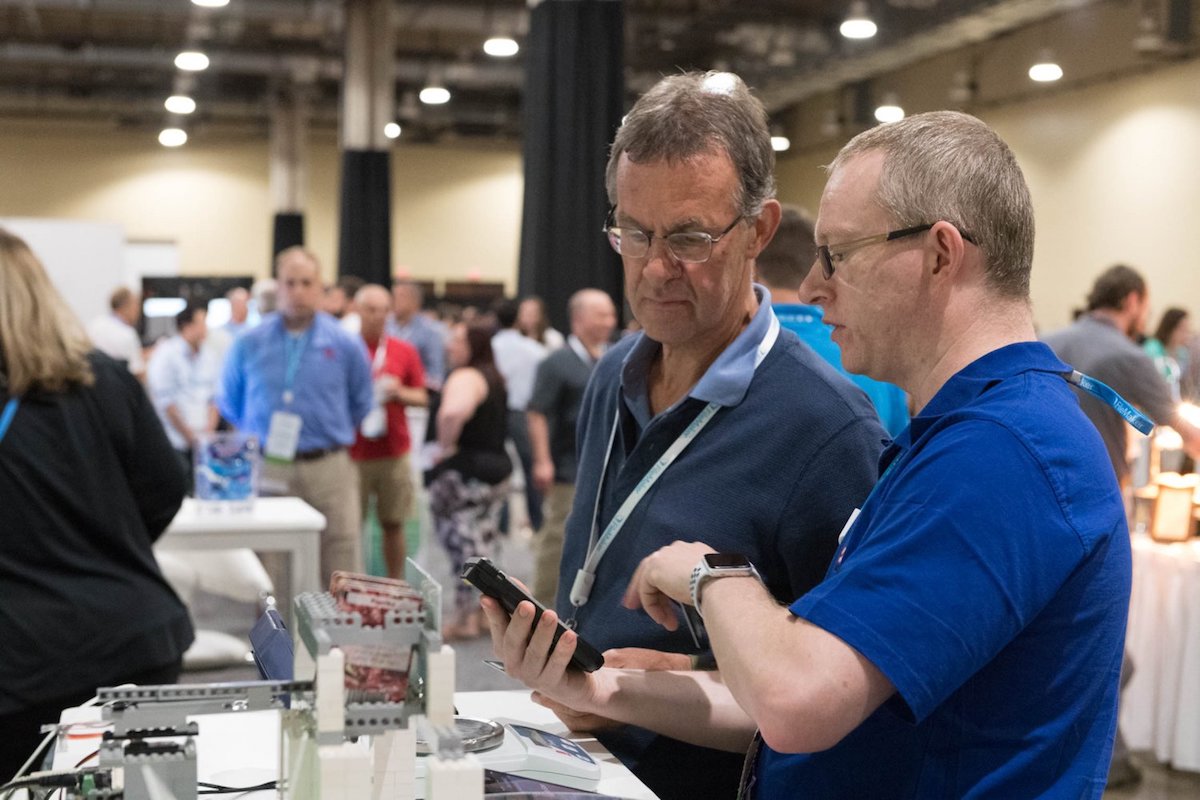 Our booth was visited by many people from FileMaker who also tried the demo personally and were fascinated. For example Dominique Goupil (President), Bill Epling (Office Manager and President of FileMaker Japan) and Ann Monroe (Vice President of Global Marketing), Martinez and Bryan Ford, Anand Vaghela, Leslie Kareckas, Dan Blake, Clay Maeckel and Mihaela Vignon from WinSoft International.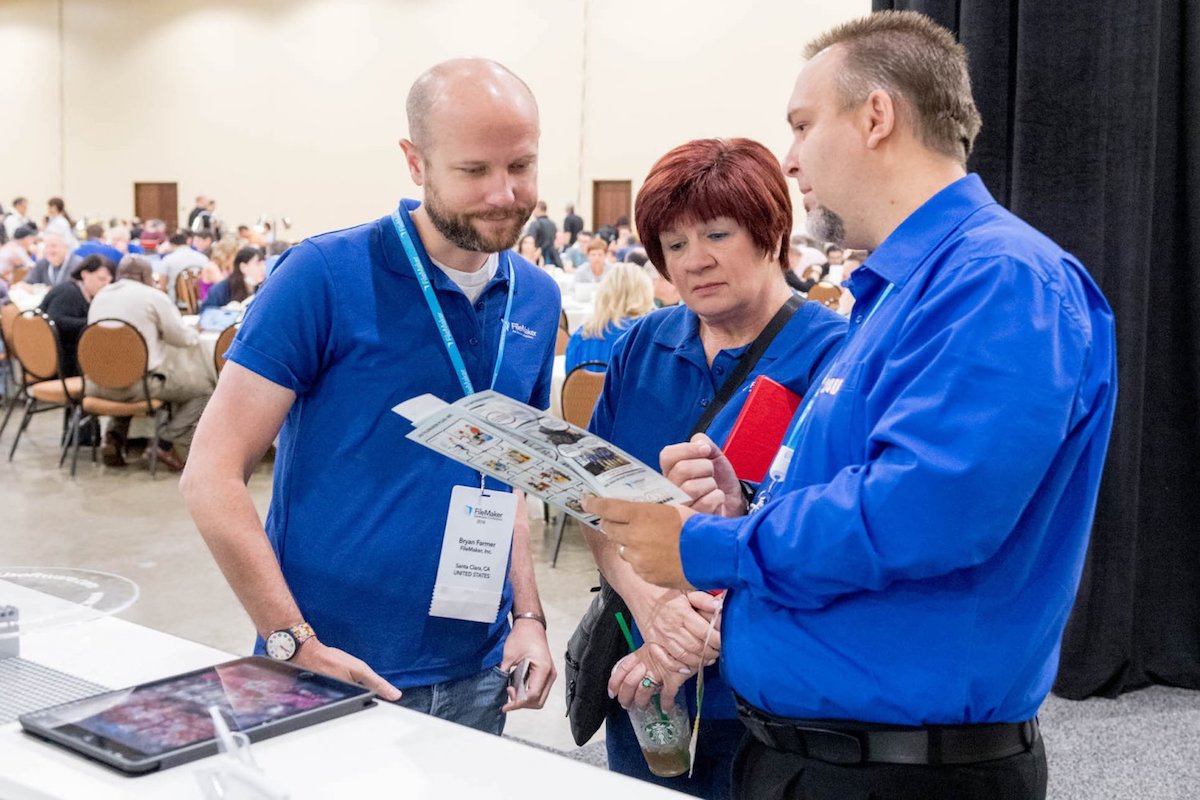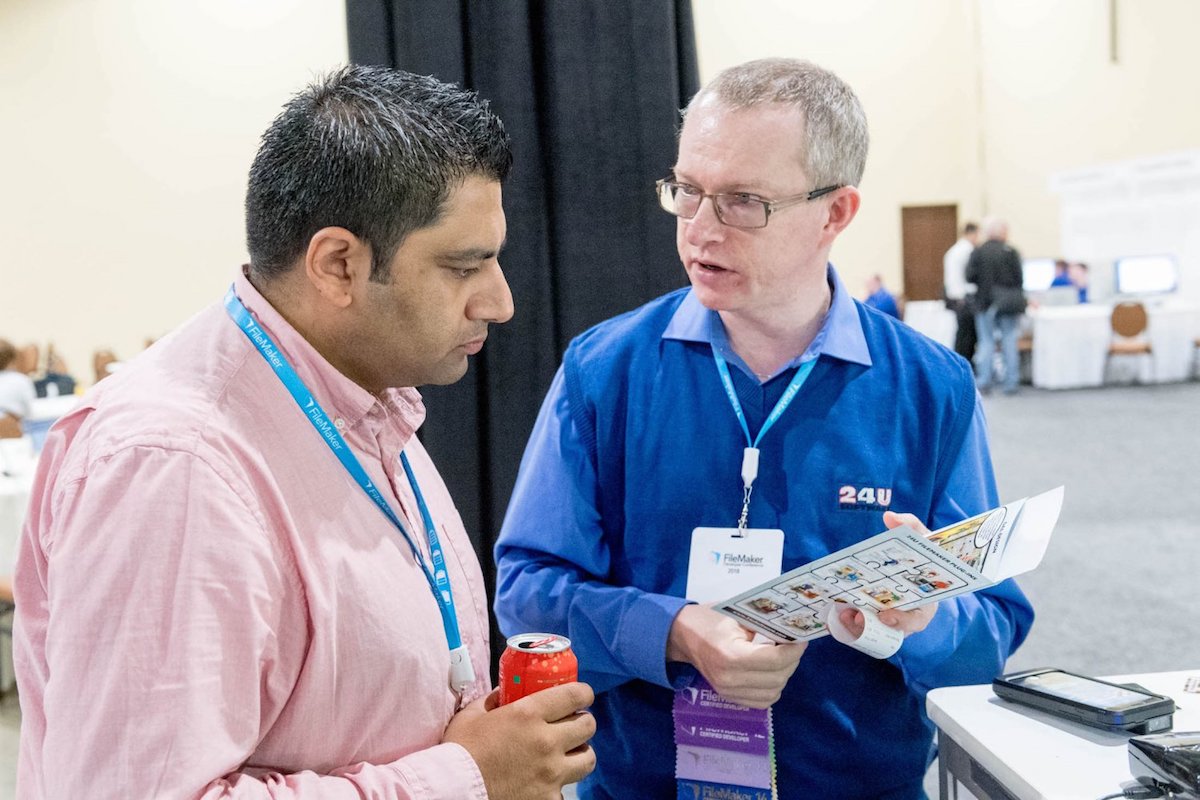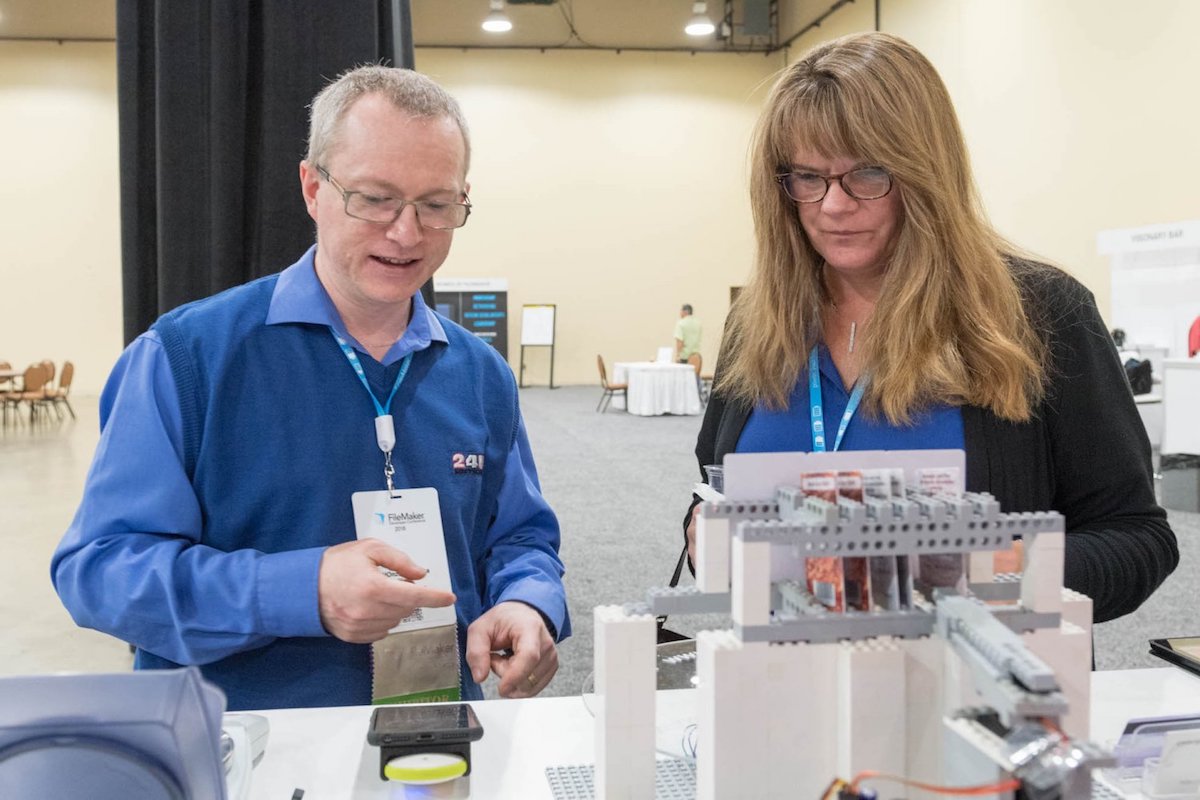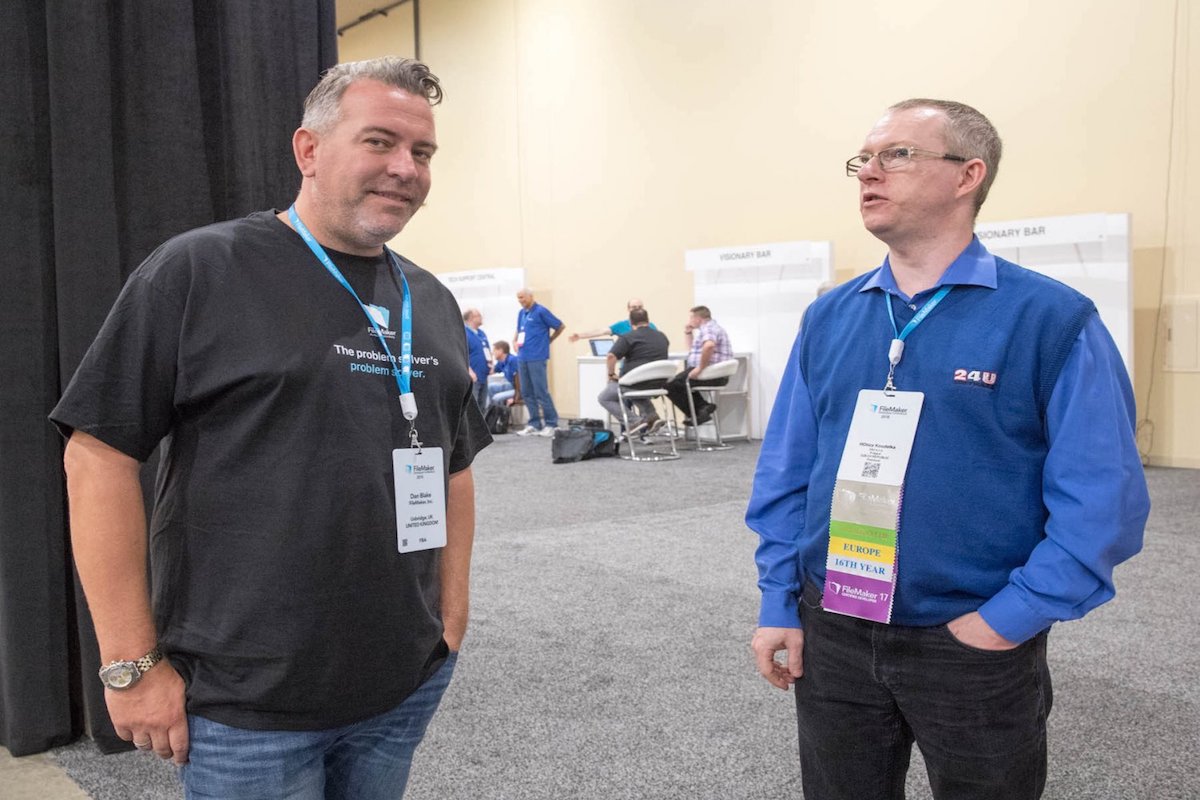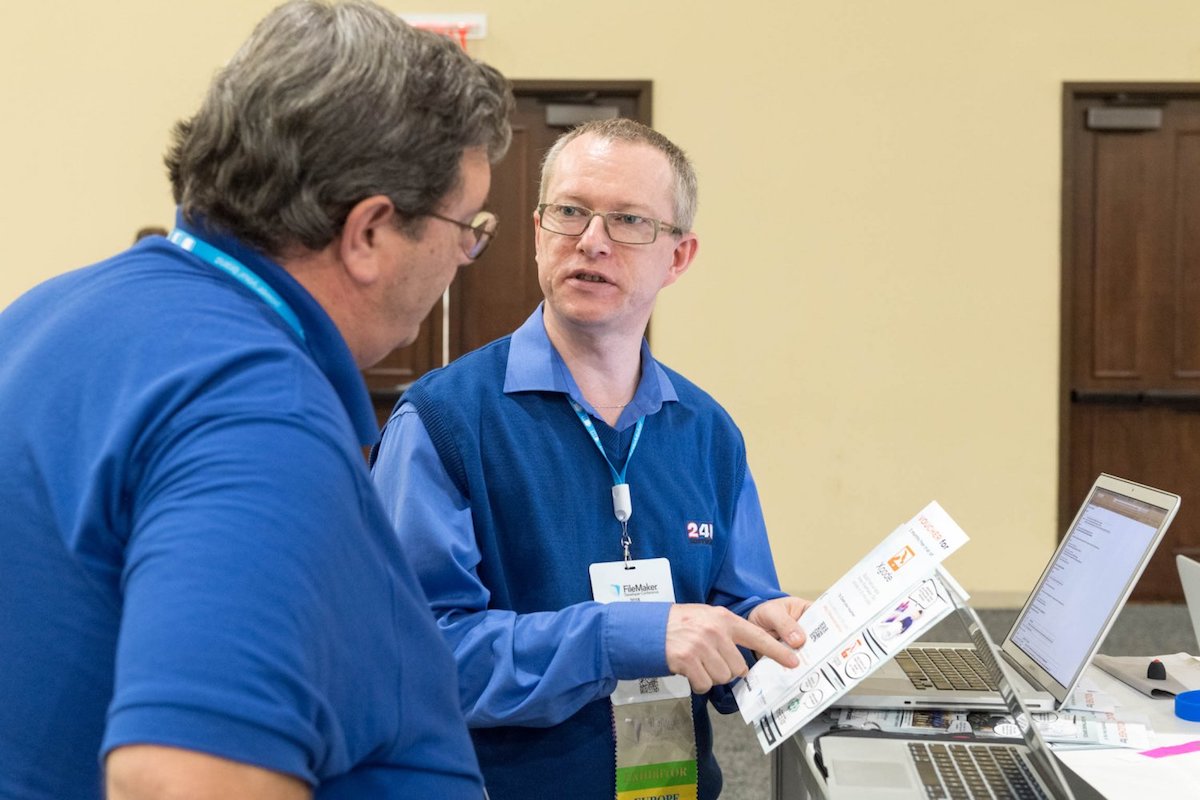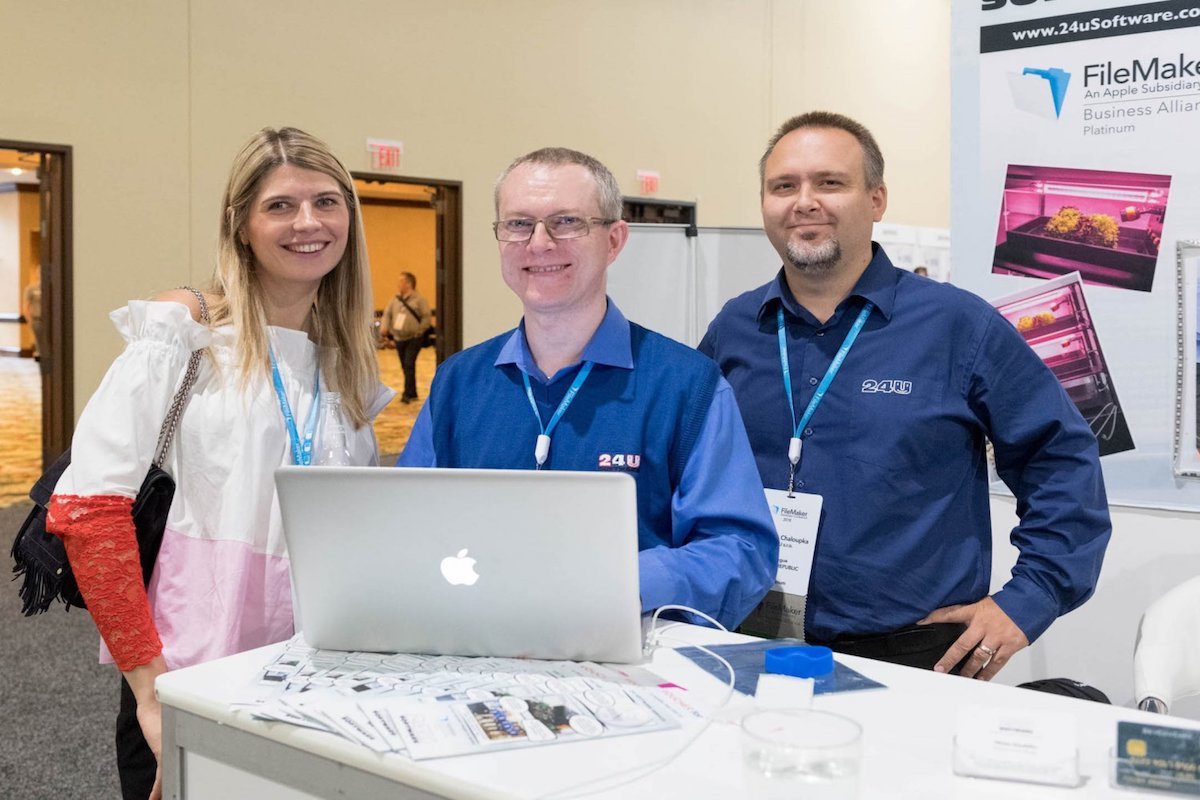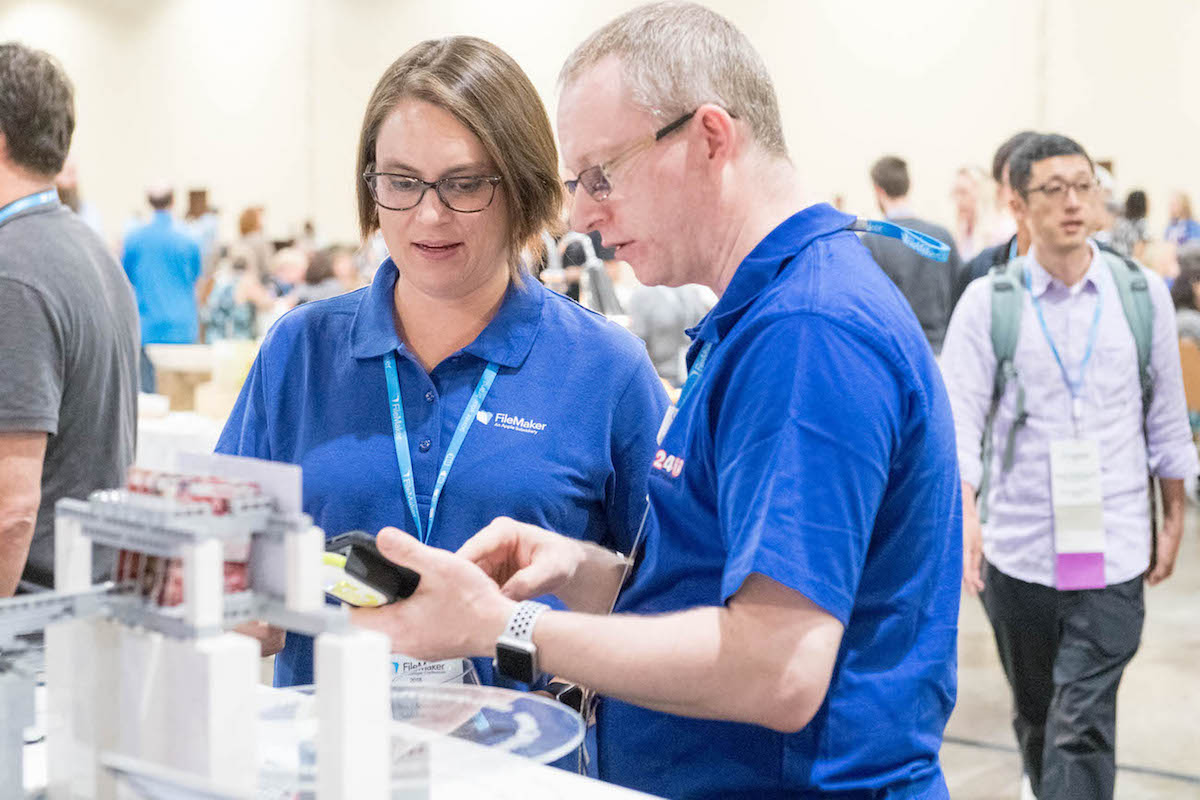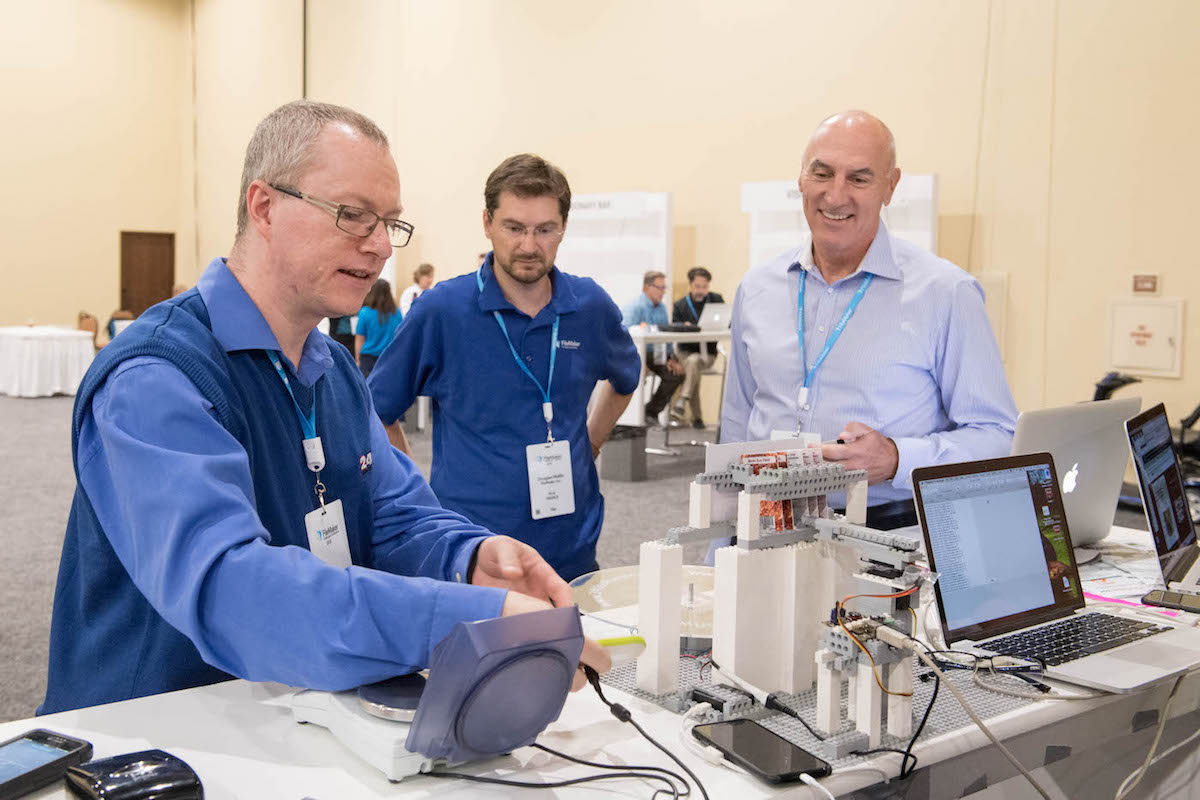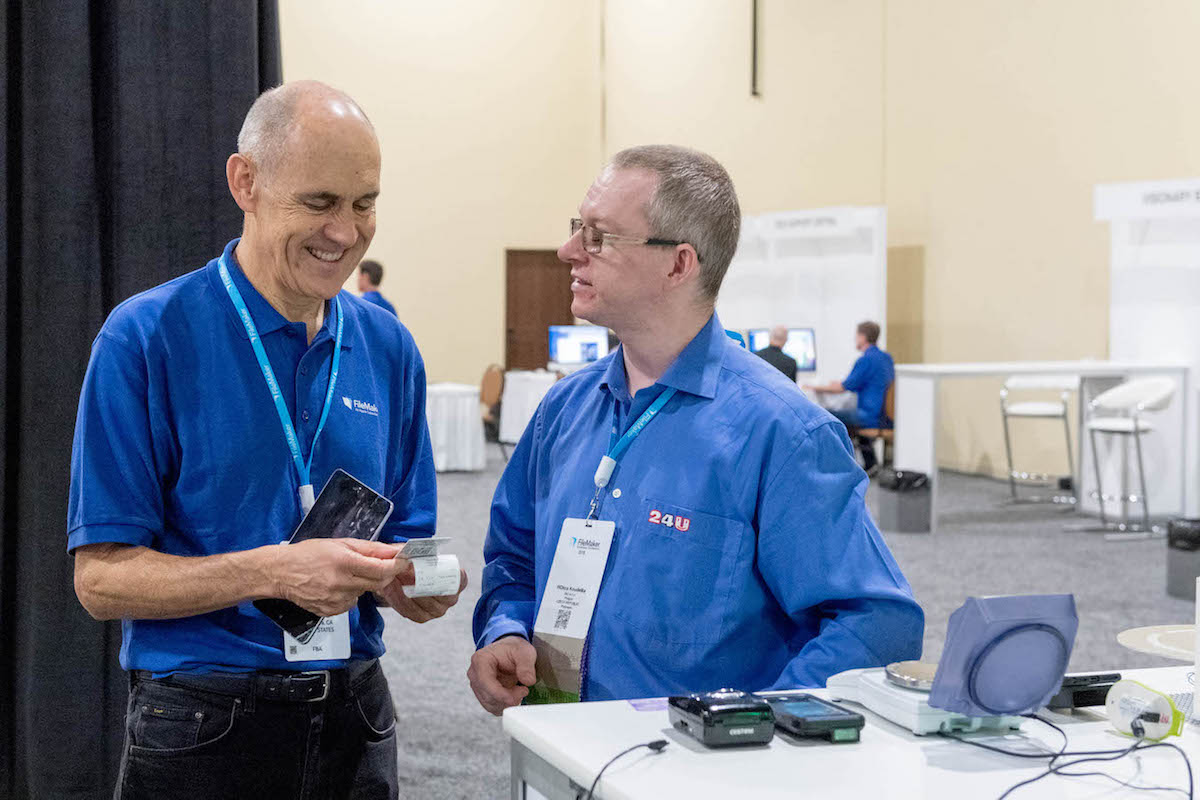 Our developers answered many questions to the visitors of our booth. Especially about our new products: Xgode, fmRESTor and Gonector.
Click on the product ikons above to learn more about them and have learned some useful knowledge from our experience.
Don't forget that we are here for you, whether you need plug-ins, hardware integration, performance optimization, mobile apps, web apps, or just custom FileMaker development.
We are ready to help you to identify software-related issues, design a solution, implement the solution, and train your staff so you can stay happy with your software in a long term…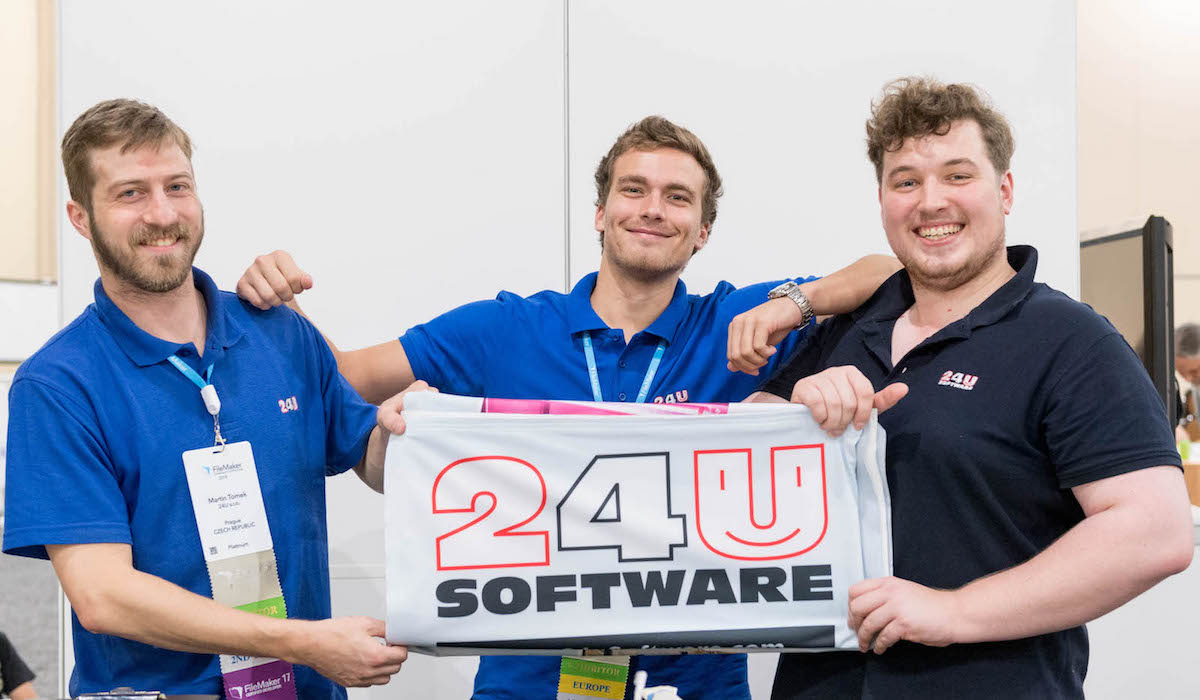 We look forward to seeing you at DevCon 2019.
Meanwhile, you can recall the last year in Phoenix, Arizona.