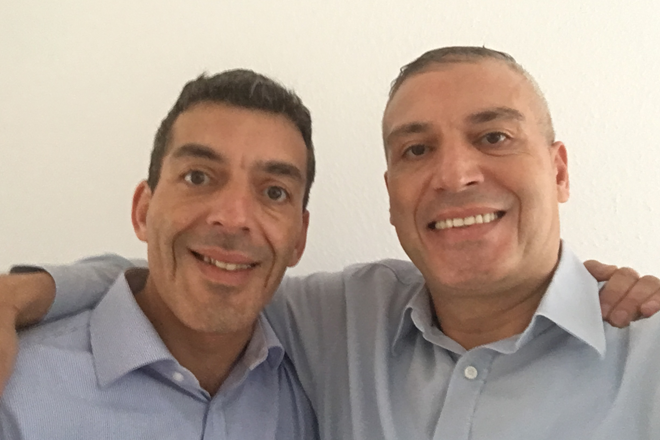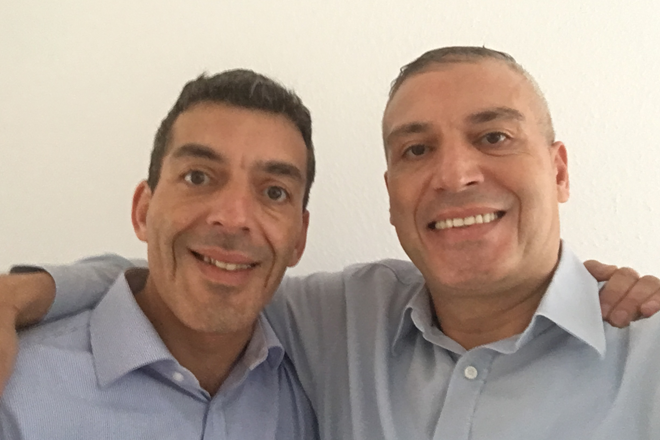 These brothers created the first mobile system for automated planting and we are really proud that we can the part of it. This system will not only make planting easy but it can really help us to save our planet. You can plant anything, anywhere in the world. Tomatoes in a desert, strawberries in a cellar, in a few years maybe on Mars as well.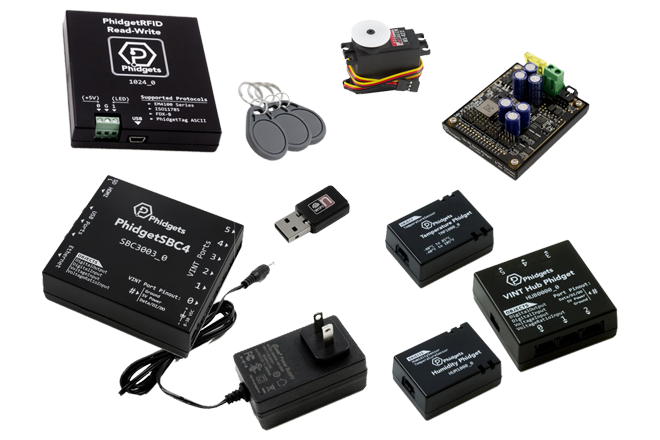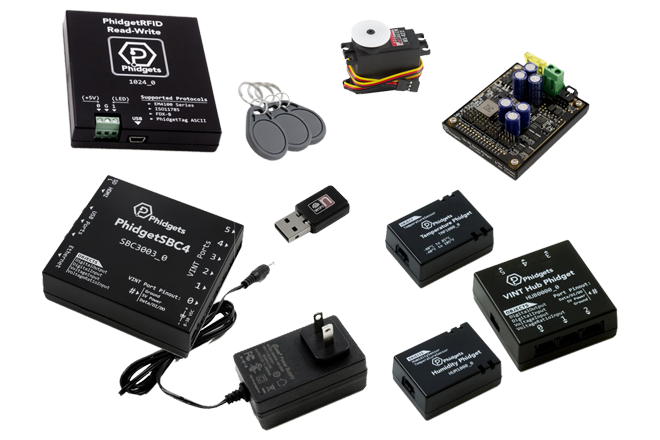 Do you want to integrate physical devices with FileMaker Pro but not sure where to start? Now you can get everything (software and hardware) to get started with Phidgets and the FileMaker platform, at one place.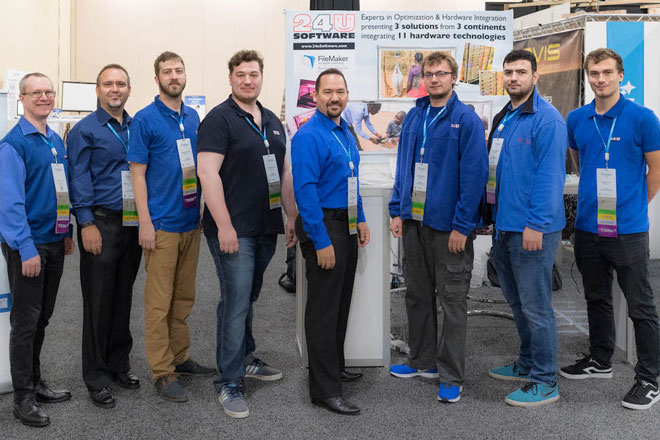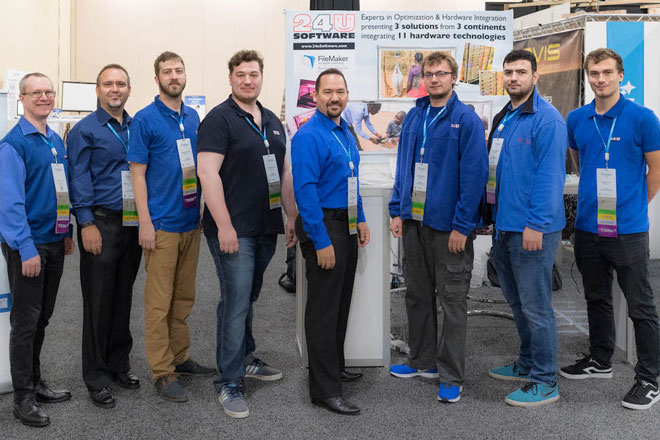 A month has passed since we got back from FileMaker DevCon and now we have a small recap for you. Our demo generated a lot of interest this year, so if you have missed it, make sure to check it out at least from the web...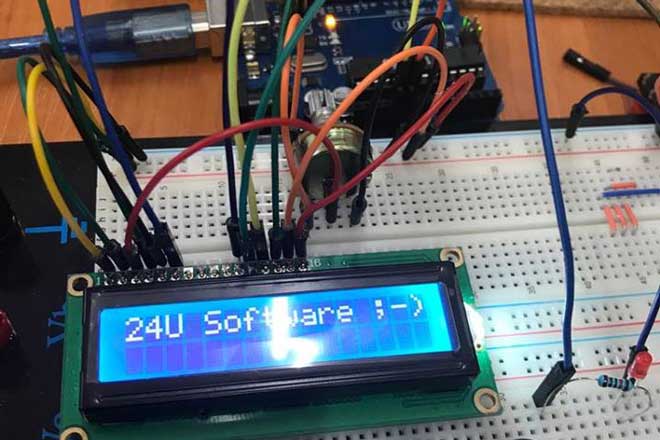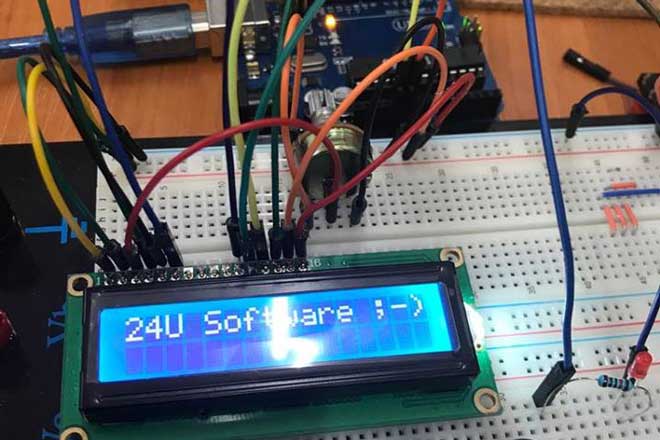 24U team of coders works hard to develop another hardware integration solution. Our most famous hardware integration product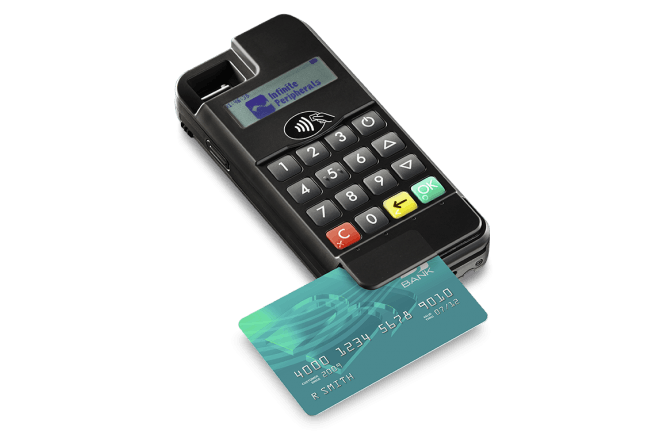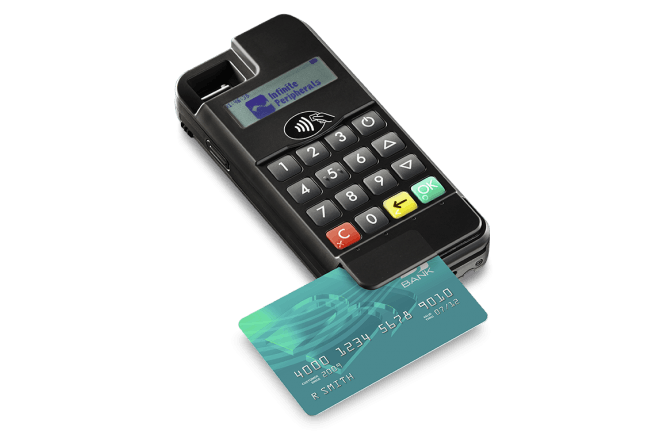 We have added support for mobile payment terminals to our Gonector plug-in to allow seamless integration of mobile paymens for custom apps developed using the FileMaker platform. The new version of Gonector lets your app talk directly to mobile payment terminals from Infinite Peripherals (for Noth America) and Ingenico (for Europe).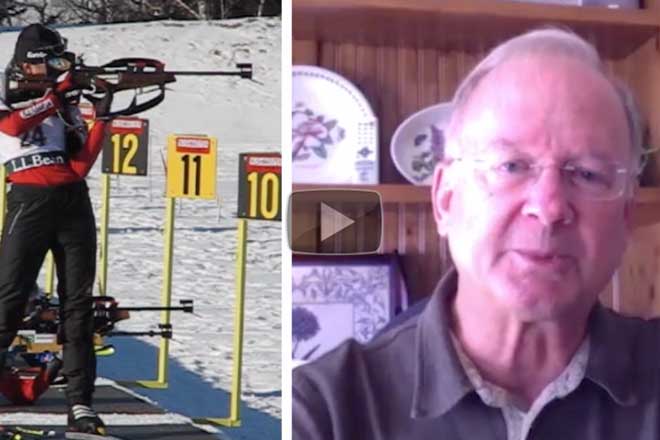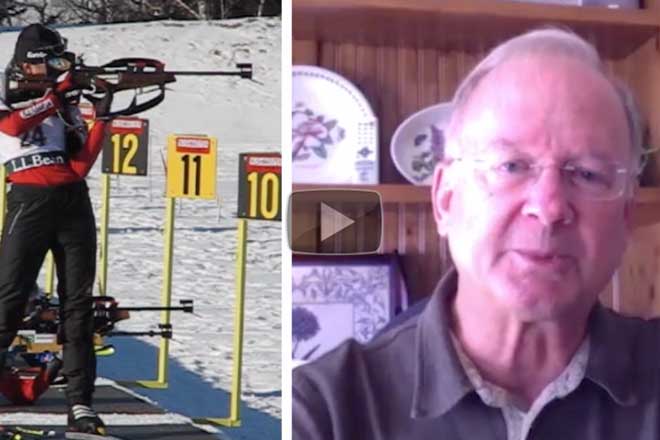 There are many things needed to be recorded in Biathlon competitions. Start time, finish time, shooting etc. It is great idea to automatized this with FileMaker database, but how to do it? Just listen Graham Lindsays story about 24U Plug-Ins and custom development!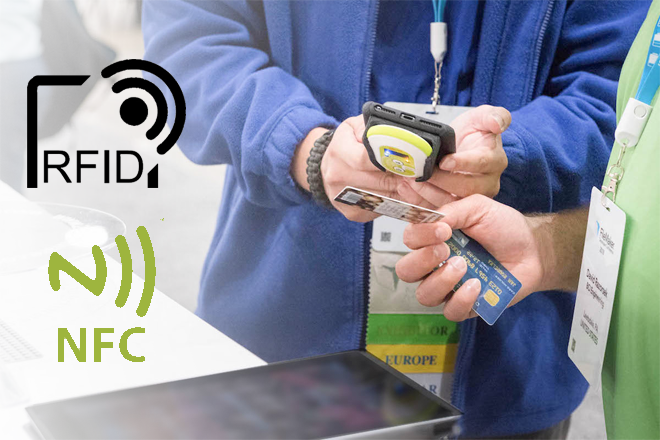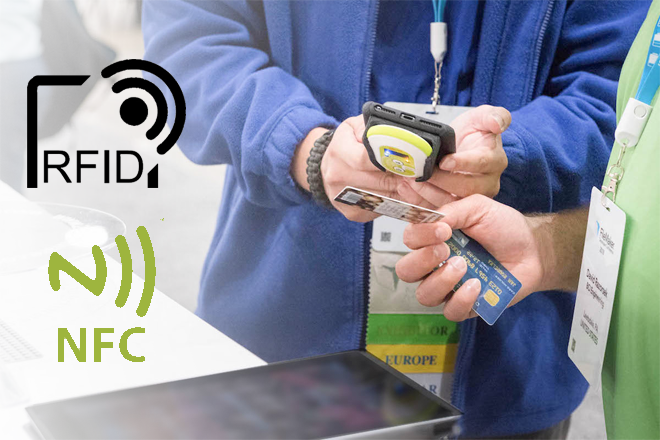 You may have already seen my hardware integration demo where I combined iPads, iPhones, motors, barcodes, RFID, digital scale, mobile receipt printer, and payment cards. Although everyone loved the automated moving parts built from LEGO, the after-session questions and discussions were actually mostly focused on RFID and NFC.
By completing and sending the form you agree that 24U s.r.o., a company established under the laws of the Czech Republic, with its registered office: Zvole u Prahy, Skochovická 88, CZ-25245, registered in the Commercial Register with the Municipal Court in Prague, section C, inset 74920 will use your personal data contained in the form for the purpose of sending 24U's news, updates and other commercial communications. Providing 24U with personal data for the said purpose is optional. Details on personal data processing and on your rights connected therewith are contained in 24U's Privacy Policy.