GetAsDate(x) ≠ GetAsDate( x & "")
Ever had a trouble getting FileMaker Pro convert text to date reliably?
Last week I was helping my colleague to debug a solution that seemed to be swapping month/day values in some cases. When I checked the issue in detail I discovered a strange behavior in FileMaker's calculation engine. Although the file was set to "always use file's saved settings", GetAsDate was using the system settings when converting text returned from a plug-in.
The
file was created with
US date settings (
month/day/year
) while my
system was set to
Czech formats (
day.month.year
). Using GetAsDate on a text constant, even in a data viewer, was correctly using the US formats. However,
when converting
a (text for sure)
value
returned
from
24U SimpleDialog Plug-In
, the
system format was used
for some strange reason. What a big surprise it was for me when I tried to concatenate a space to the text value, and it was converted correctly, using the US formats...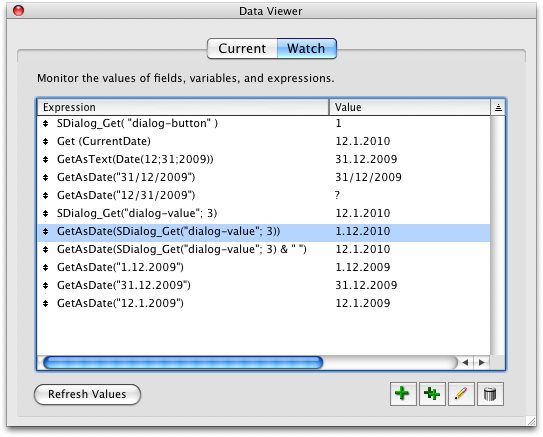 Maybe a good reason to convert dates by hand rather than using GetAsDate...
Let(mdy = Substitute(the_text; ["/"; "¶"]; ["."; "¶"]); Date(GetValue(mdy; 1); GetValue(mdy; 2); GetValue(mdy; 3))
HTH