All our three recently released free examples for creating and manipulating PDFs solely using FileMaker custom functions have been updated. Whether you want to add clickable hyperlinks to PDFs exported from your custom FileMaker Apps, generate print-quality barcodes, or dynamically draw scalable vector graphics, here you can get the latest versions of the examples.
The examples have driven a lot of interest and we've got a lot of positive feedback. Few of you have, however, also spotted some minor issues or suggested some improvements, so I did not leave the examples intact and updated each of them.
I am glad that some of you actually started using my example to add clickable links to your documents, such as invoices. The first version, however, did not work correctly for PDFs with appended pages, and PDFs created by the first version appeared as modified in Adobe Reader, even though they were not modified. Both these issues have been fixed.
The number of custom functions in PDF Canvas might be a bit scary, so in additional to minor improvements and tweak I also organized them a little better in the example.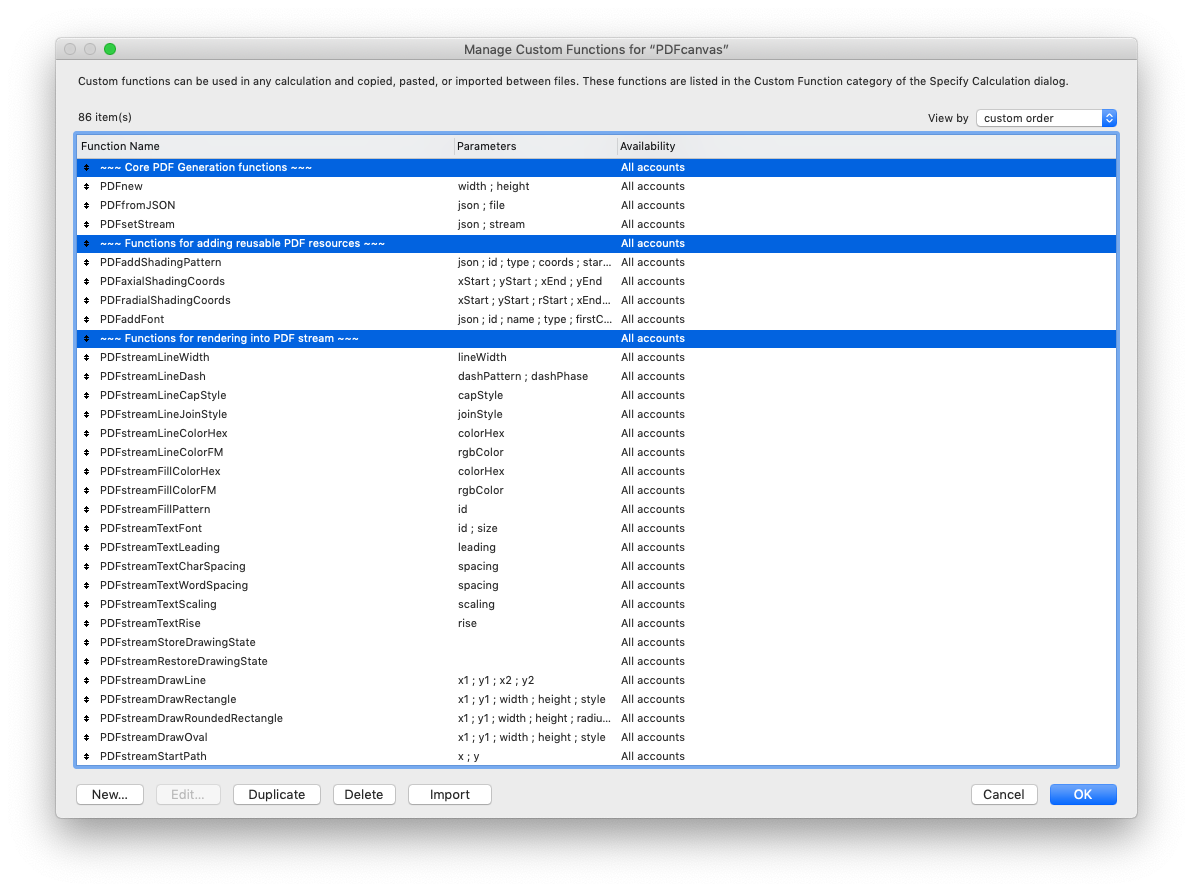 This barcode generator has become the most popular free example we released so far. Some people spotted a few issues with human positioning human readable representation in UPC-A codes, encoding of numeric sequences in QR codes, and a collision of some function parameters with localized version of FileMaker Pro. All reported issues are now resolved.
Automated Version Check
To make it easier for you to stay up-to-date, I have also added an automated version checking script into all of the examples. Feel free to examine it and modify it to use in your own apps.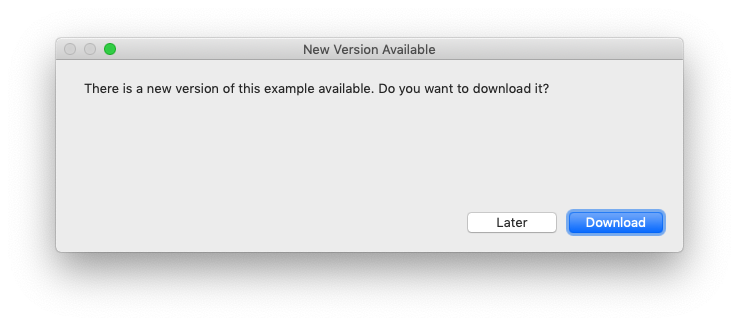 Let me know how the examples have helped you, and don't hesitate to report any issues.