To remain efficient when integrating various hardware devices with software, we created ELZA to keep track of where each device is located when we need it. We use QR codes to identify devices, responsive web app to start and finish loans, RFID to always know what's in its place, and Claris FileMaker to keep track of the history and state of each item.
It all begun when we started integrating various hardware devices with custom FileMaker apps. It didn't take long until we needed one device but didn't find it in its place. The easiest and obvious initial solution was a piece of paper. Yes, that old-fashioned technology...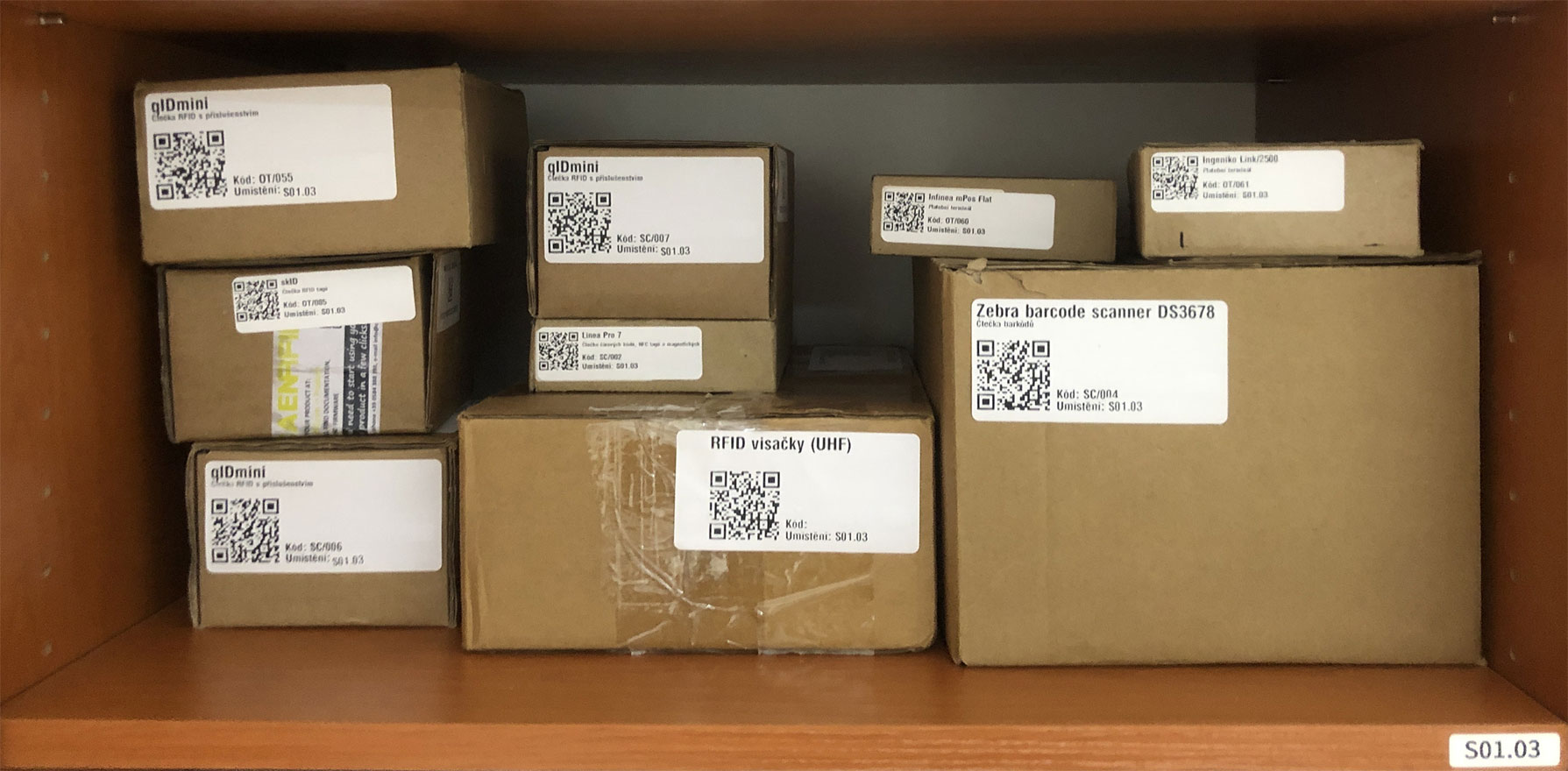 But as we kept adding more and more devices, it was taking more and more time to find the right piece of paper, besides other things. It was time to replace the papers with what we know the best - piece of software.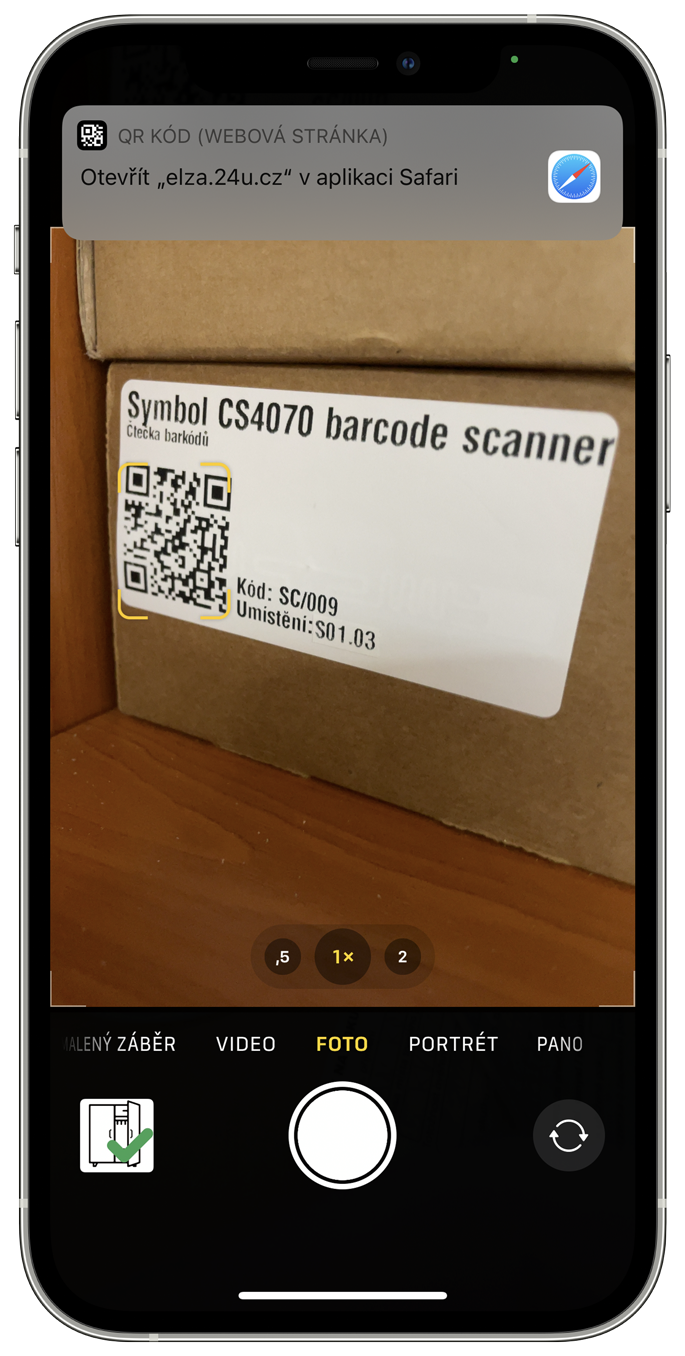 Today, when we need to borrow a device to work with it, we start by scanning its QR code using a smartphone. It brings us to a responsive web app where we enter the expected return date and confirm the loan. We can also take pictures of the device to document any discrepancies.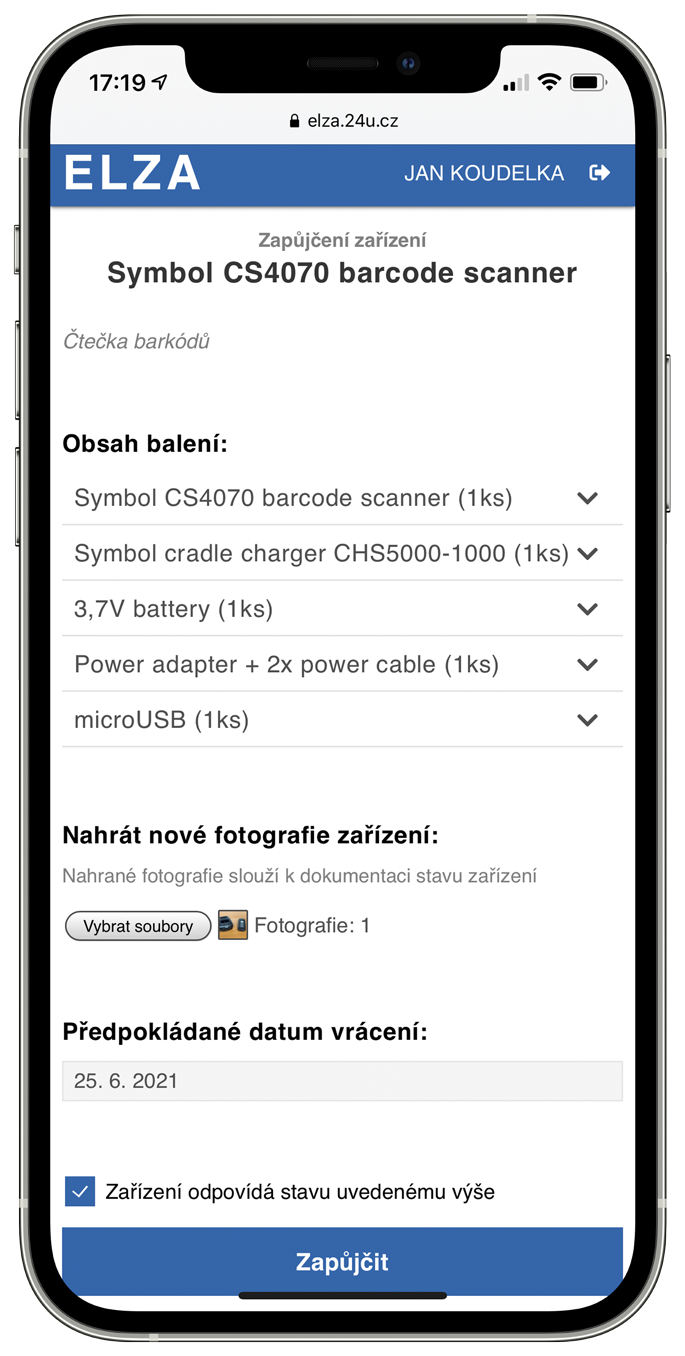 Each device has also two RFID tags attached to it. A static RFID reader with multiple antennas installed in the cabinet immediately notices when something is added or removed. If we remove a device without using the app to start its loan, we get alerted with a push notification.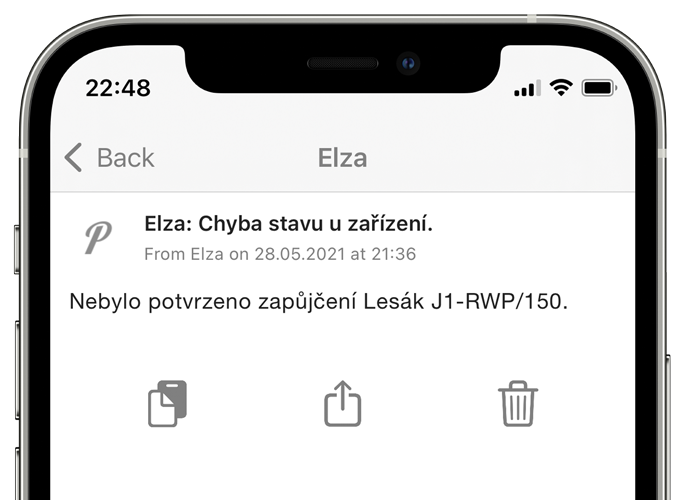 When returning the borrowed device, the process starts with scanning of the QR code and using the mobile web interface again. After documenting current state of the hardware, we are asked to bring it back to the cabinet, and the RFID reader completes the return.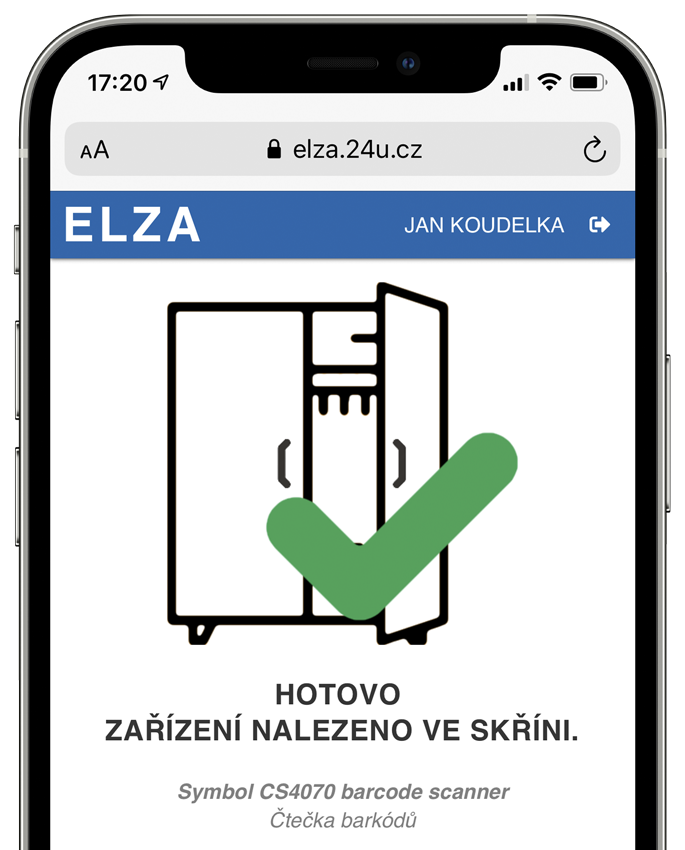 Thanks to using FileMake Server as a backend for the app, anyone can easily access it via FileMaker Pro to find out who has borrowed a specific device and when it's going to be back. We can also browse the history of each device, and even trigger automated processes in our other apps.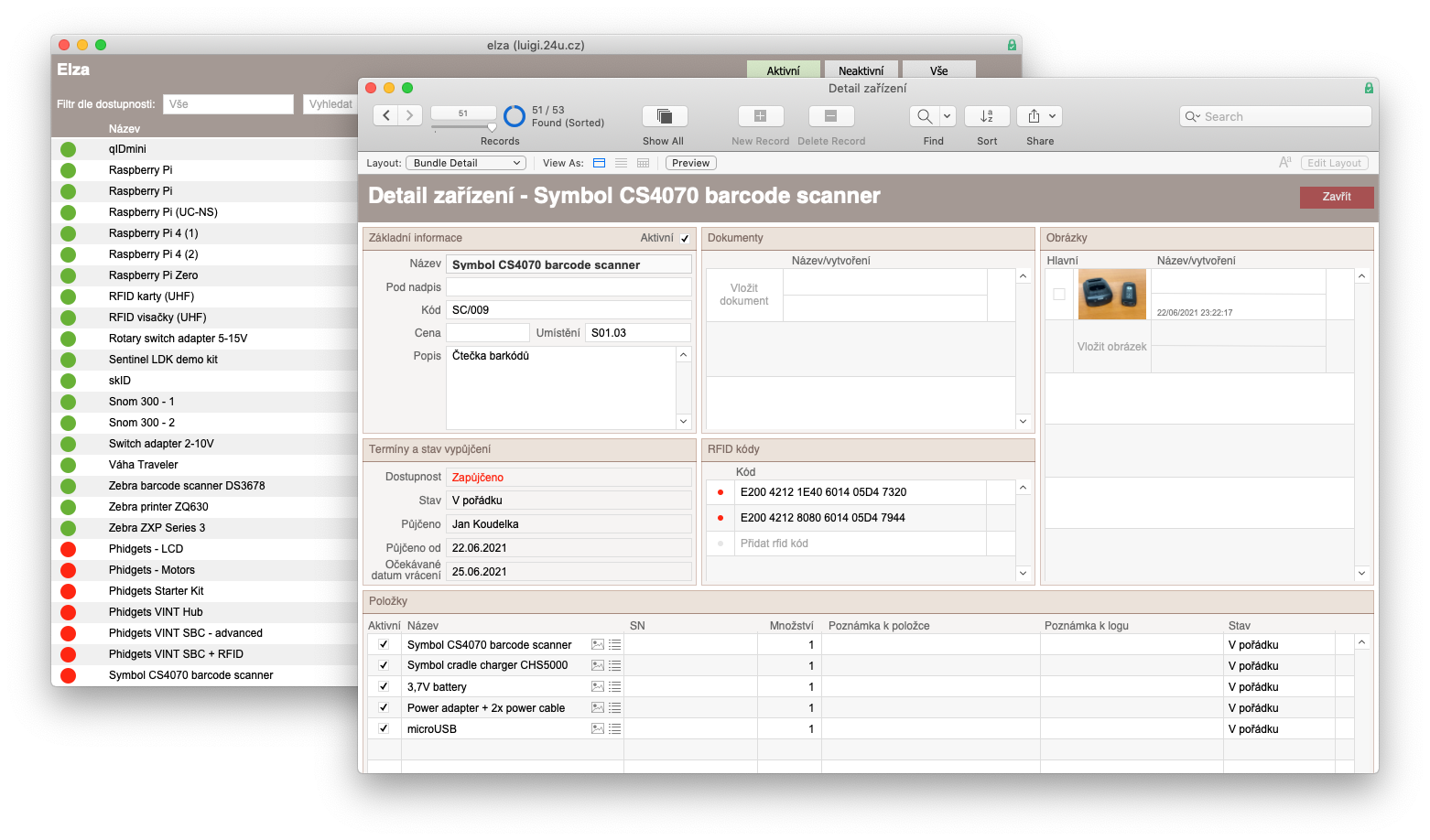 We created the app for ourselves and named it ELZA, standing for "ELektronické ZÁpůjčky" (electronic loans) in Czech. We liked the name and got used to it so much that we decided to keep it even for offering it to the rest of the world. So here is our Equipment Loan tracker with Zealous Accuracy, waiting for its next implementation. Do you like it? Give us a call and we'll help you to track you assets in a modern and efficient way as well.