FileMaker Konferenz 2018 Performance Lab
You have probably already read about our presence at FileMaker Konferenz 2019 where we shared fresh results of testing FileMaker 18 performance, but we cannot omit the recap of the previous conference, held in a beautiful ski-resort Malbun in the east of Liechtenstein. Now we finally have a compressed video excerpt from the "FileMaker 17 Performance Lab" session, covering some of the topics not covered anywhere else. So let's take a look at our highlights of the FileMaker Konferenz 2018.
Just like in the previous years, we were glad to sponsor the conference and present two sessions there. However, this time for the first time, one of them was focused on hardware integration. Under the name "Hardware-Innovated Workplace", HOnza Koudelka was showing the demo we showed at FileMaker DevCon in Dallas and marked by many attendees as the most amazing demo of the whole conference.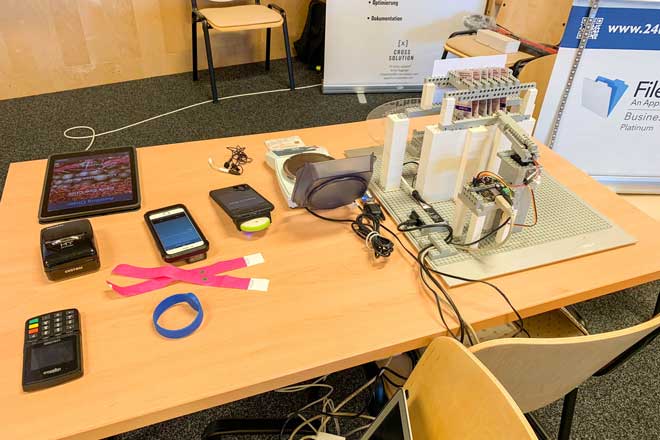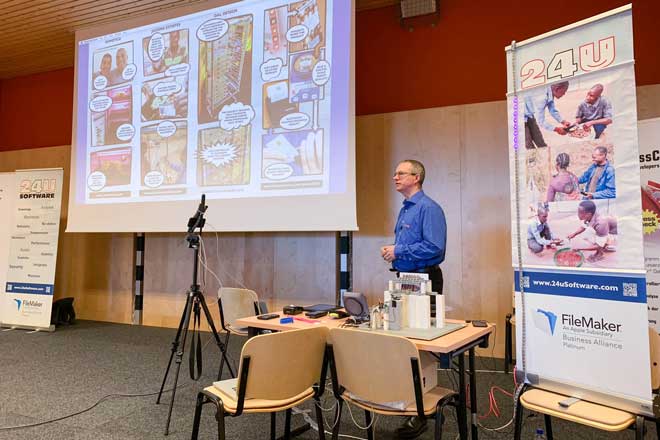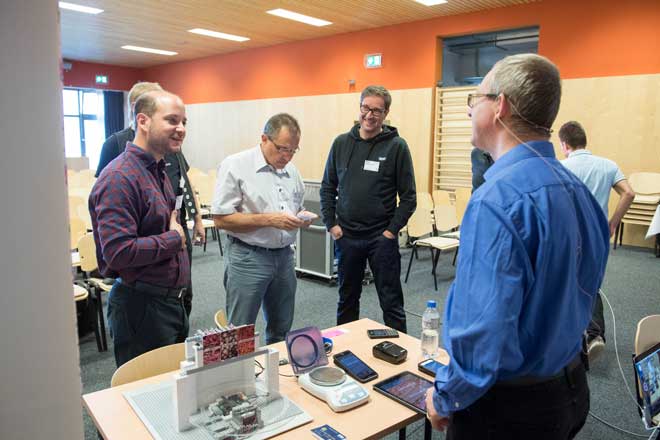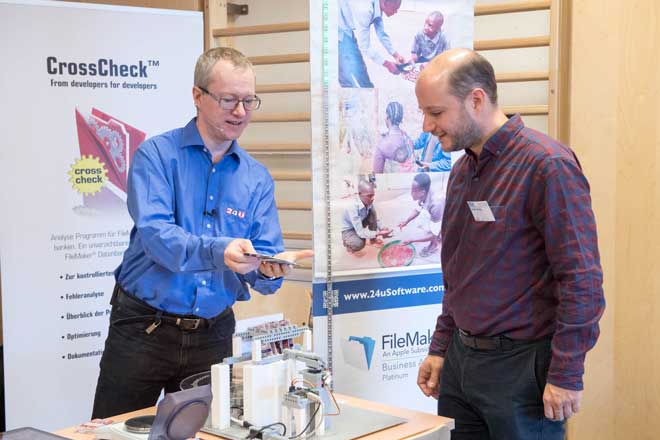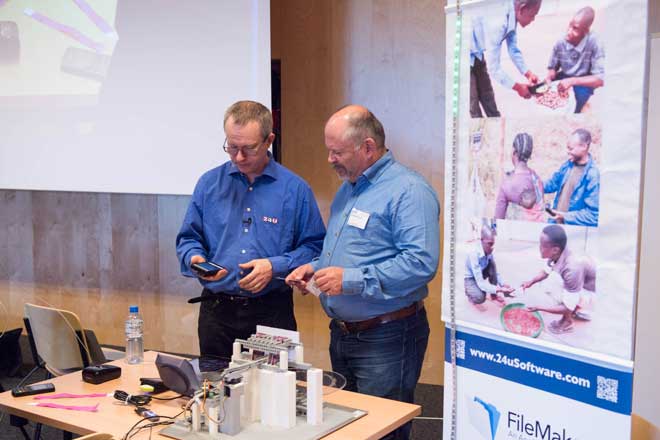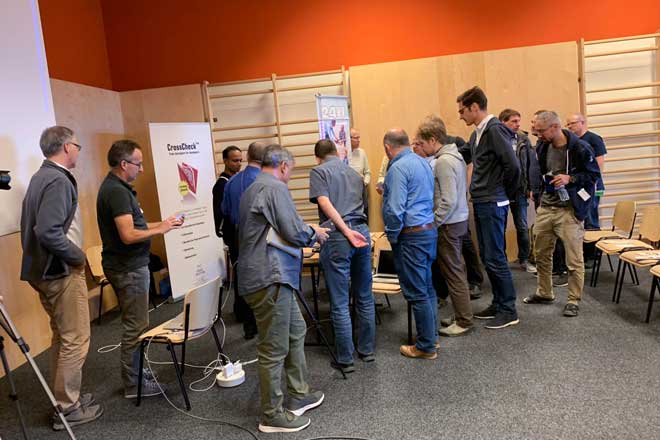 The demo combined 11 hardware technologies we recently utilized in 3 projects for customers in Africa, Netherlands, and California, and attendees of the session could try it out on their own. The audience was so interested in the demonstrated hardware integrations that HOnza's answering questions and letting more people play with the demo continued even after the official end of the session. We have already published a recording of the demo some time ago, but for the case you haven't seen the recording yet, feel free to watch it here:
HOnza's second session was named "FileMaker 17 Performance Lab" and revealed some new information not presented elsewhere. HOnza started by presenting results of new series of tests comparing performance of FileMaker 17 with previous versions. Following the trend of previous years, we exceeded the total of 150 thousand tests performed while preparing for this conference.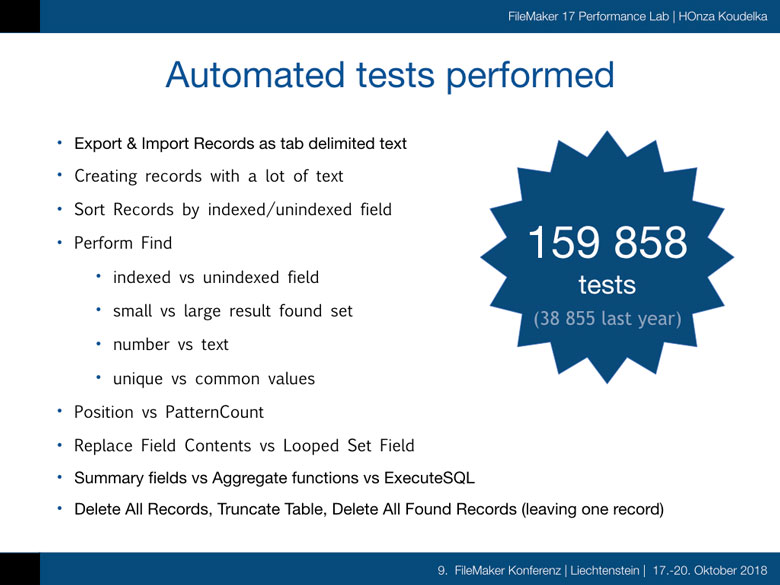 New content included under-the-hood information of FileMaker Pro's file opening process. We dicovered that a key component of the process is building a structure called "master map of table occurrences", which holds information about all table occurrences and relationships from all currently open files. The main point is that time needed to build this structure increases dramatically (probably exponentially) with the size of individual table occurrence groups, rather than their count, and that it gets rebuilt from scratch not only when opening a file, but also after certain changes made to any open file.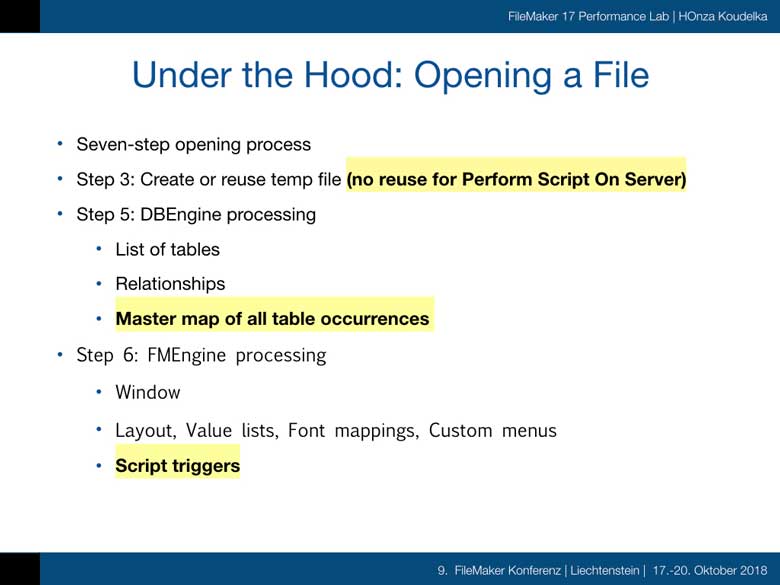 This time HOnza also presented several interesting discoveries from recent projects we did for our worldwide customers, covering topics like performance impact of database structure, optimizing layout rendering, minimizing impact of poor network connection, and comparison of FileMaker Data API with FileMaker PHP API.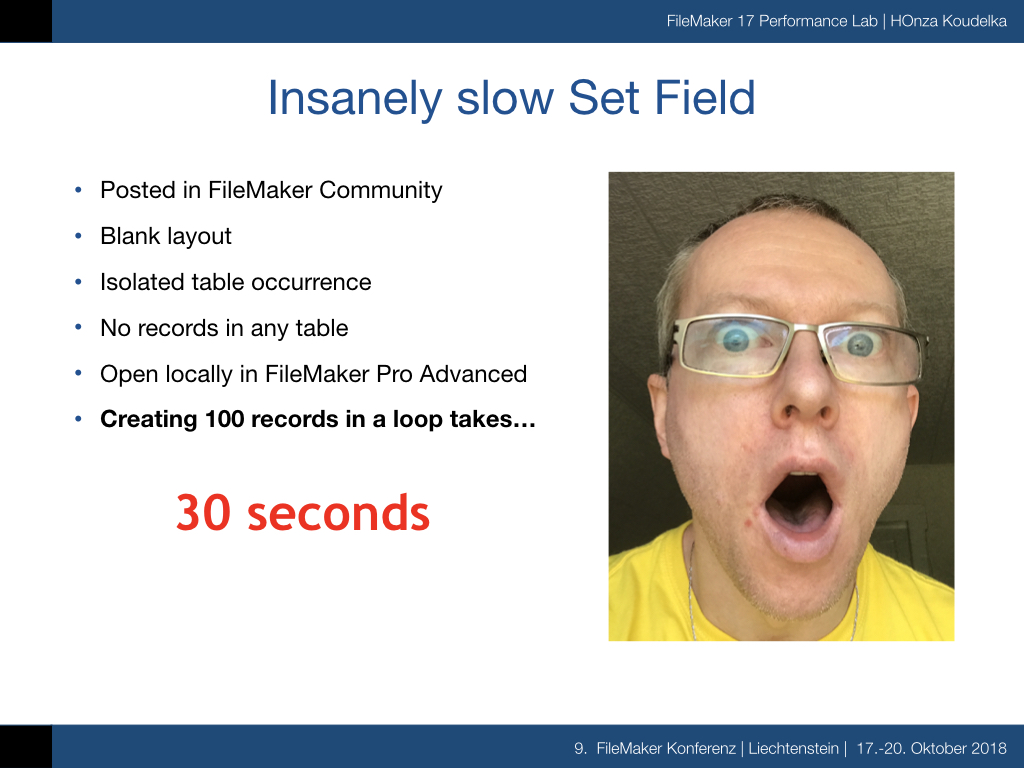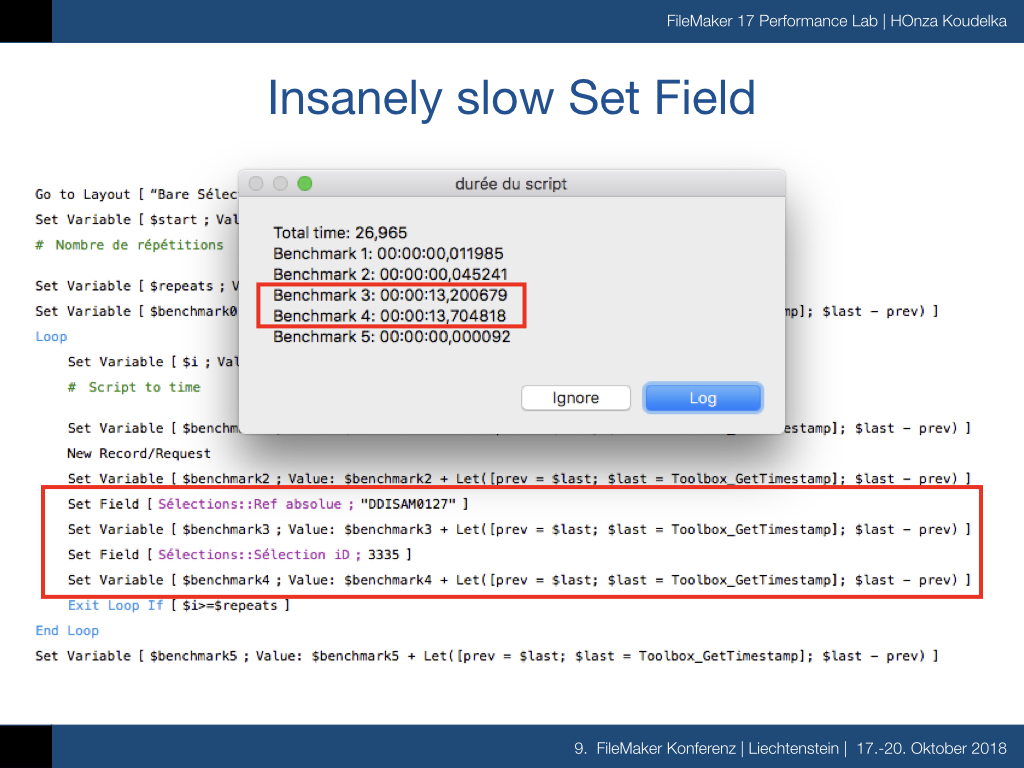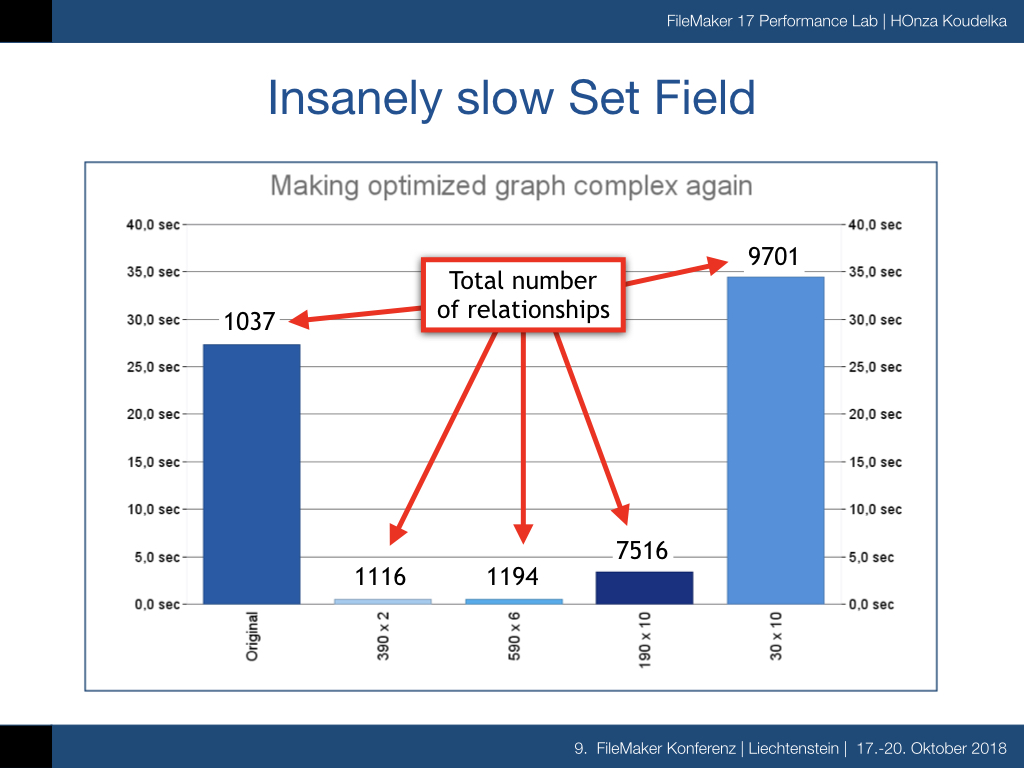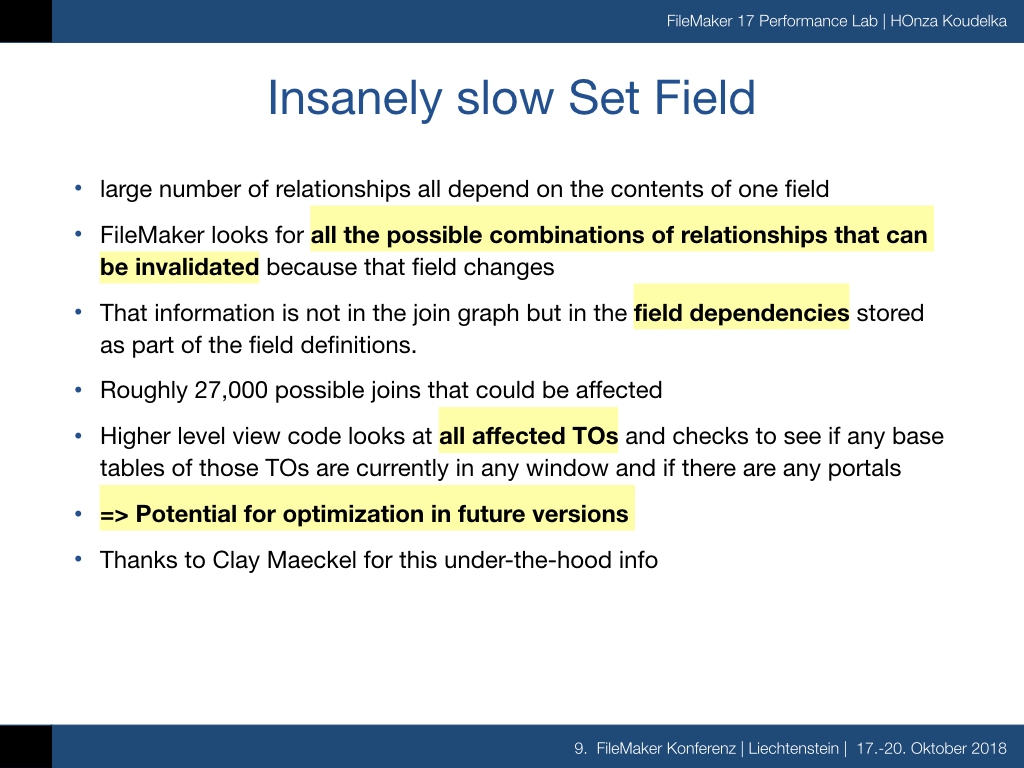 We recorded the session for you and created a short excerpt containing the best parts of it, so that you can watch the compact version right here below:
If you prefer to see the whole session, you can watch it a the FileMaker Konferenz website.
Both sessions received great feedback and we continued in followup discussions about the hardware integration and performance optimization topics with conference attendees until late night.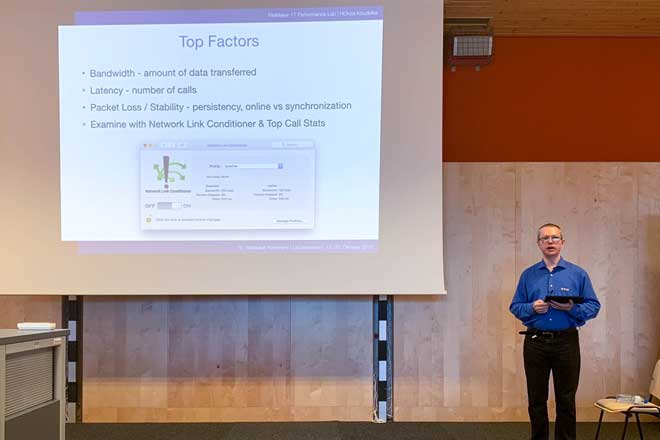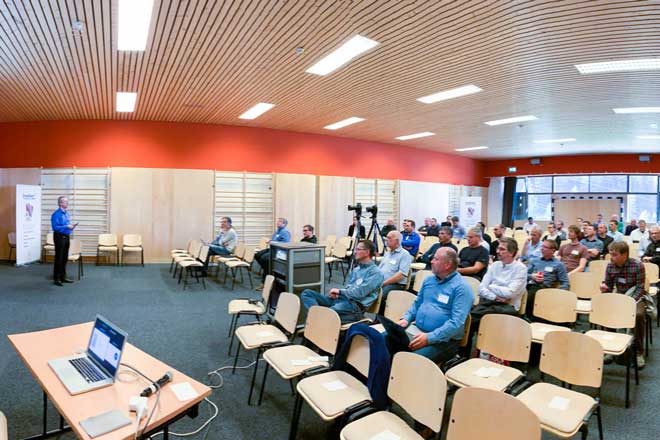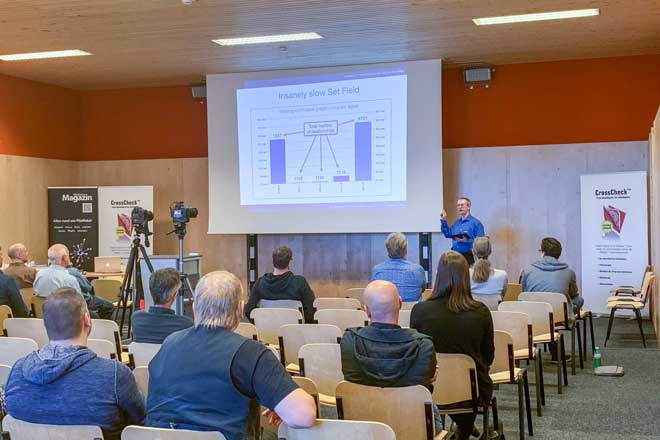 Please join the 150 attendees of the FileMaker Konferenz 2018 in the followup discussions and don't hesitate to provide us with your own feedback through the contact form in the bottom of this page.