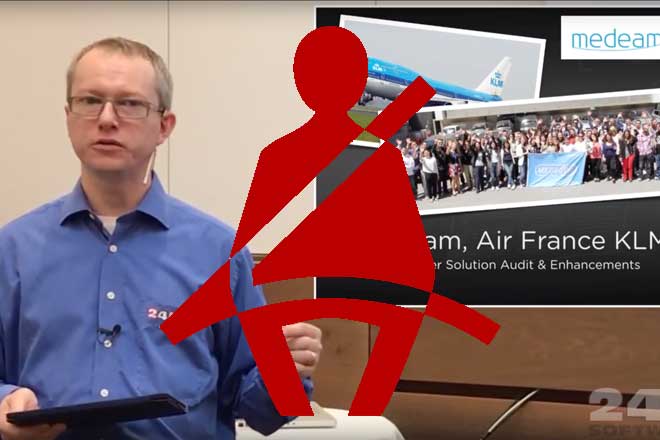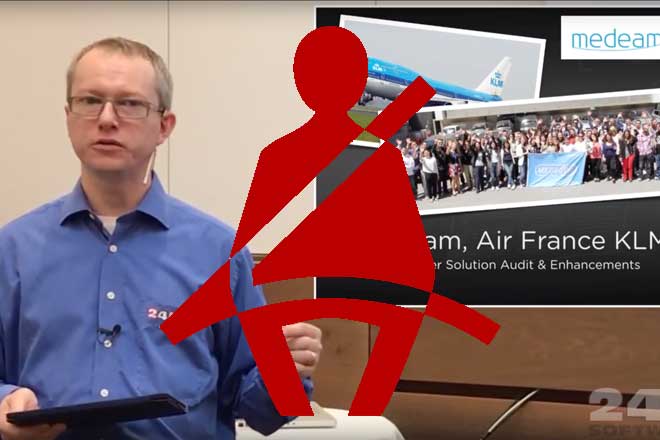 Just like fastening seatbelt can protect your life, having your core systems audited by an independent expert can save your company. In this video excerpt from FileMaker Konferenz 2016 HOnza talks about how our audit service helped KLM to make their own solution more scalable and reliable.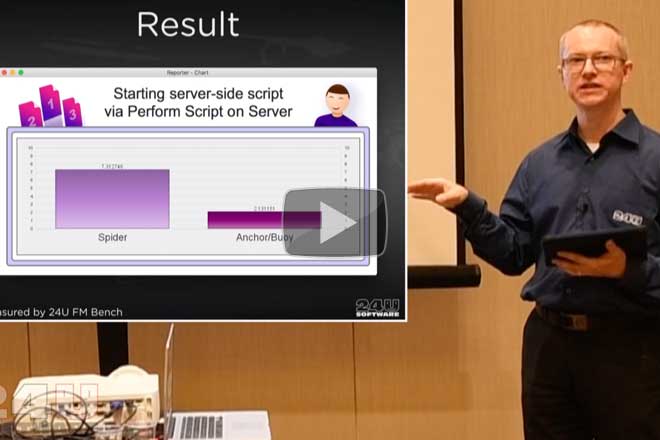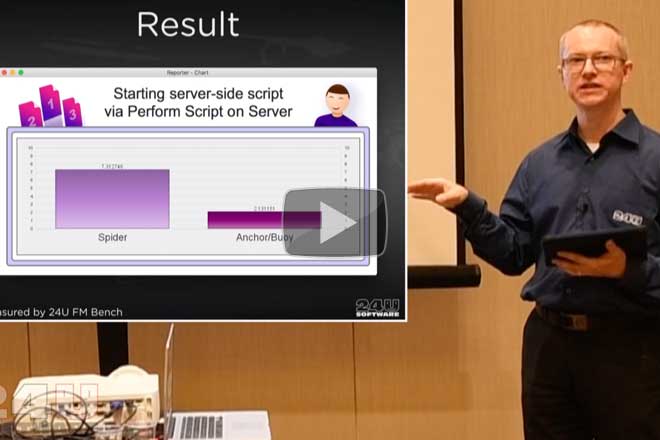 HOnza presented results of converting a complex solution from Spider Web to Anchor/Buoy relationship model, making Perform Script On Server 3.5 times faster. This video is an excerpt of the FileMaker Konferenz (Salzburg 2017) session recording, showing the most inter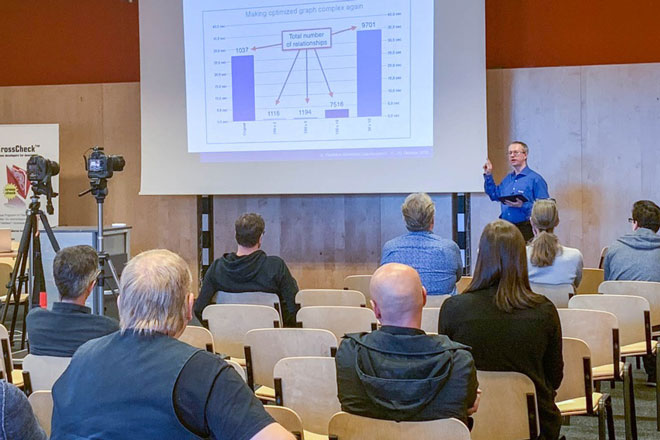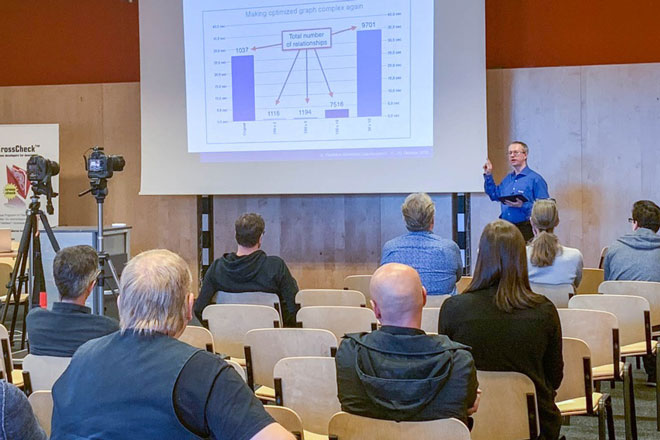 The 2019 European FileMaker developer conferences are just behind the door. This year we have chosen two to participate in - FileMaker Konferenz in Hamburg, Germany, from October 16 to October 19 and DevCon Scandinavia in Helsingør, Denmark, from October 20 to October 21.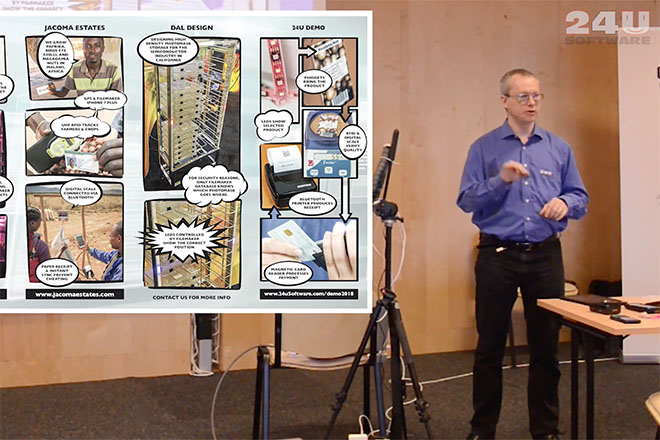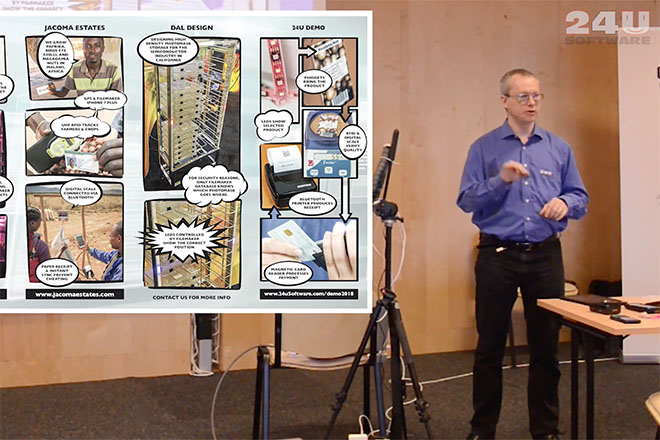 HOnza leads you through our virtual store at #FileMaker Konferenz 2018. You can see all the hardware components of our mobile demo store. Would you like to buy a paprica, chilli pepers or macadamia nuts???
By completing and sending the form you agree that 24U s.r.o., a company established under the laws of the Czech Republic, with its registered office: Zvole u Prahy, Skochovická 88, CZ-25245, registered in the Commercial Register with the Municipal Court in Prague, section C, inset 74920 will use your personal data contained in the form for the purpose of sending 24U's news, updates and other commercial communications. Providing 24U with personal data for the said purpose is optional. Details on personal data processing and on your rights connected therewith are contained in 24U's Privacy Policy.