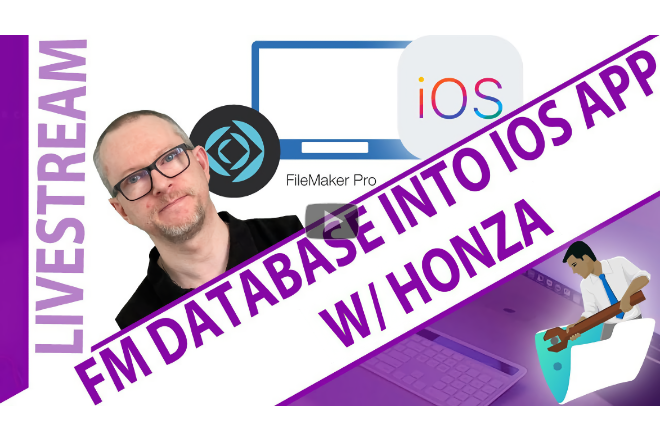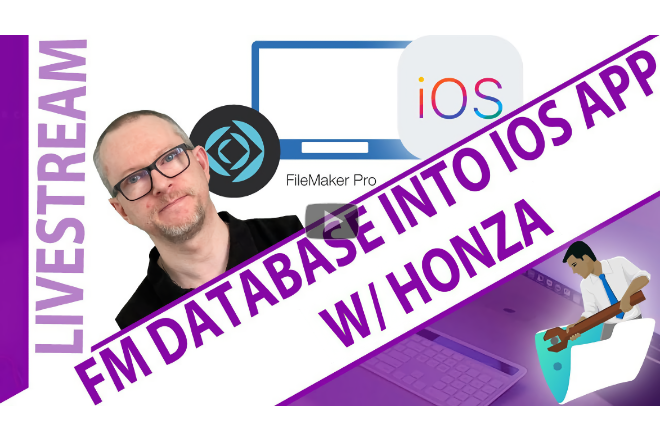 I was a guest of Richard Carlton's live stream 5 days in a row to explain, step-by-step, how to build a native app from a FileMaker database, and how to distribute it to iPhone and iPad devices, with and without using the App Store. Here's a list of all the topics discusse with direct links to the corresponding moment in each recording.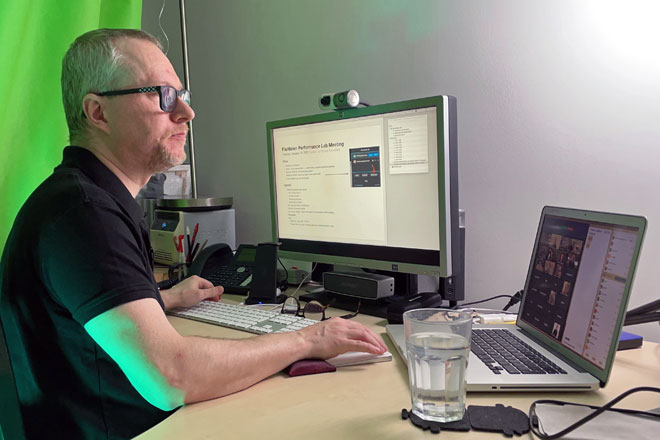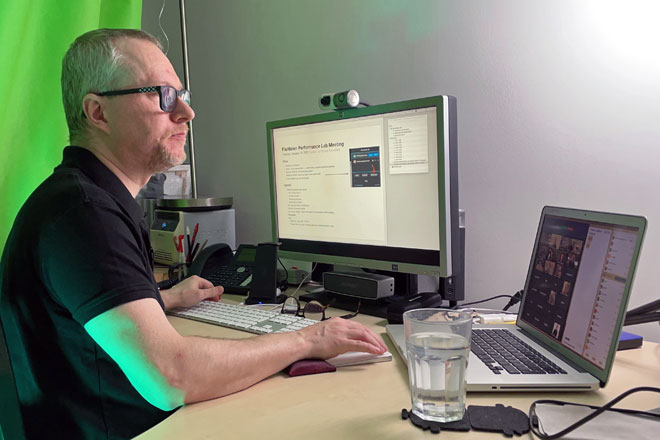 Our second online meeting to discuss FileMaker performance testing has taken place on January 19 with 36 participants. Now you can watch the recording even if you have missed the meeting.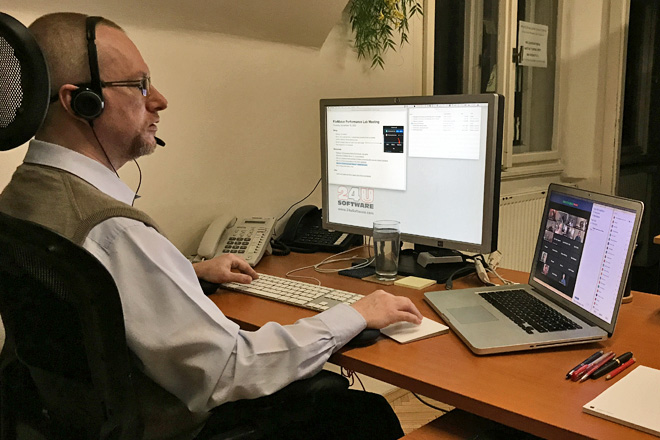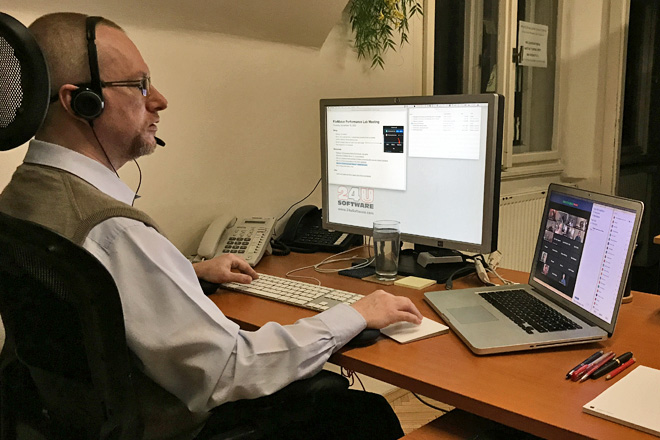 On November 19, 2020 you could join HOnza online to discuss the first results of hos performance tests of FileMaker Server 19.1.2 and FileMaker Pro 19.1.3. The meeting, attended by 29 participants, is over, but recording is available.
Vyplněním a odesláním tohoto formuláře udělujete 24U s.r.o., IČ: 26152584, se sídlem Zvole u Prahy, Skochovická 88, PSČ 252 45, zapsané v obchodním rejstříku vedeném Městským soudem v Praze, oddíl C, vložka 74920 souhlas s využitím Vašich osobních údajů, které jsou obsaženy ve formuláři, k zasílání obchodních sdělení o nabídkách a novinkách 24U s.r.o. Poskytnutí osobních údajů je dobrovolné. Svůj souhlas můžete kdykoli odvolat. Podrobnosti o nakládání s Vašimi osobními údaji a Vašich právech s tím souvisejících jsou obsaženy v zásadách zpracovávání a ochrany osobních údajů.