Gonector allows custom FileMaker apps for iPhone or iPad to seamlessly integrate directly with various mobile devices such as digital scales, RFID readers and mobile printers. Today we are happy to announce version 2.0 which doubles the number of supported devices.
The plug-in has been out for almost three years now and enabled some great apps, such as JOGS, to replace manual work with modern technologies, such as RFID and digital scales, without compromising the ease of use and development efficiency provided by the Claris FileMaker platform.
Solid Roots
We built Gonector with the idea that integrating external accessories to a custom FileMaker app should be as easy as building the app itself. So we carefully selected the devices to support in the first version to make sure they work reliably and the integration feels natural.
Watch Duncan McDavid from Jacoma Estates talking about the solution we developed for his company to use in Malawi:
In this solution we combined digital scales, RFID and mobile receipt printers to bring modern technologies to one of the poorest countries in Africa.
Even though we primarily designed it for reading weight from digital scales, Alan Meinhart from Three Z Printing also successfully used Gonector to read data from a specialized sensor in order to accurately measure paper consumption during print jobs.
But we did not stop there and customers were coming to us asking for other devices to be integrated, and that's how we gradually expanded the abilities of Gonector, adding support for more devices based on our customers' requests.
New Features
To start with something everyone can use even without buying additional hardware, we have added NFC writing to our plug-in. Gonector allowed you to read NFC on iPhone 7 or later even before FileMaker Go gained this ability. To offer something more again, the new version now lets you write data to NFC tags as well.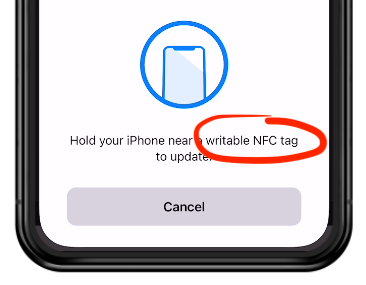 You can now also get more out of the sled barcode scanners from Infinite Peripherals. We have added support for the programmable hardware button available on some, such as the Infinea X, and you can also control the reader's LEDs, beeps and vibration feedback directly from your scripts.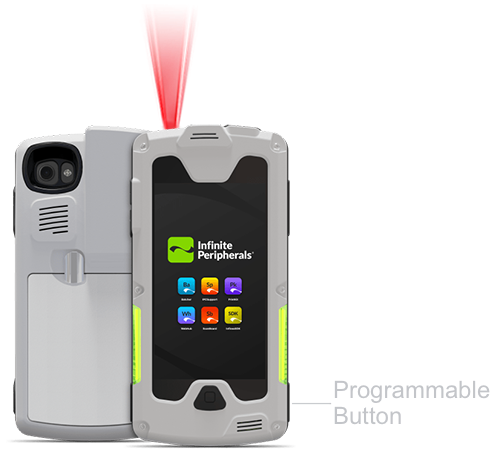 Zebra Barcode Scanners
For fast and reliable barcode scanning, Gonector now directly supports industrial Bluetooth barcode scanners from Zebra. We have explicitly developed and tested the plug-in with the DS3678 and CS4070 models but DS2278, DS8178 and LI3678 should be compatible as well, according to Zebra's documentation.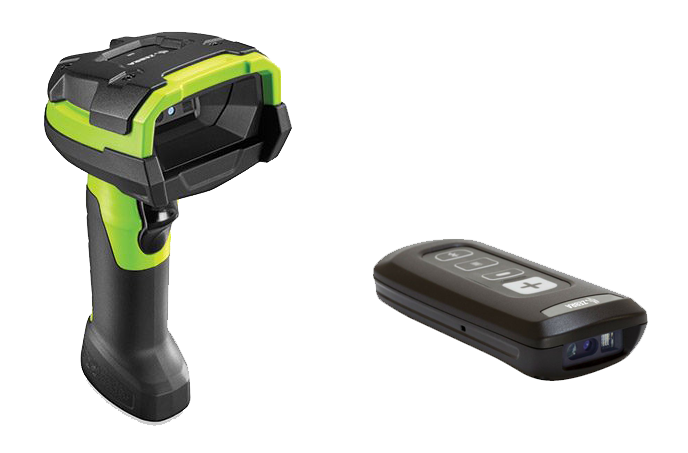 Just like with Infinea X, also Zebra barcode scanners will let you control their LEDs, beeps and vibration feedback directly from your scripts, making them great for fast scanning of many items even from a longer distance, in low-light conditions and without having to look at your iPhone or iPad screen after every scan.
More RAIN (UHF) RFID
In addition to the CAEN qIDmini UHF RFID reader with linear polarization, great for scanning individual tags one by one, Gonector v2 now supports also two handheld readers with circular polarization, suitable for scanning many tags at once.
First of them, the new CAEN skID, is among the smallest circularly polarized RAIN RFID readers on the market that perfectly fits the back of an iPhone. With its 2m (6 feet) reading range it's great for scanning bags or small packages without having to open them.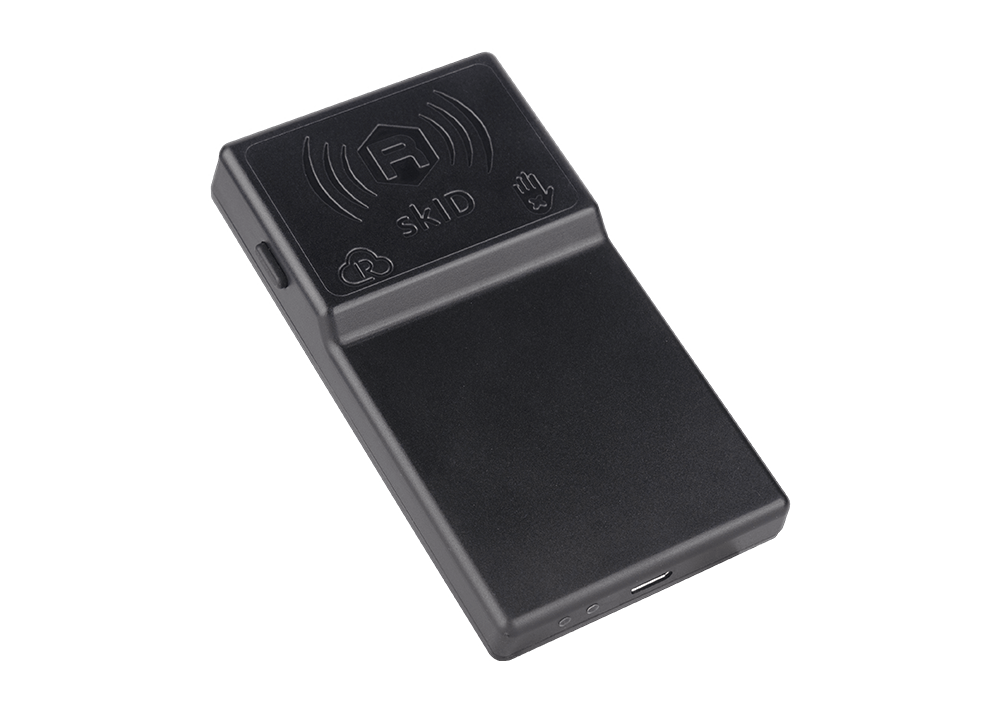 Second one is the ALR-S350 gun-style RFID reader from Alien Technology with integrated 2D barcode scanner. With the base perfectly fitting Plus/Max sized iPhones and a strong antenna positioned to simplify RFID reading and minimize possible interference with the phone, this reader can scan up to 200 tags per second from a distance of up to 7 meter (22 feet), making it great for scanning large packages, such as pallets, inventory stock counting or finding stuff in the warehouse.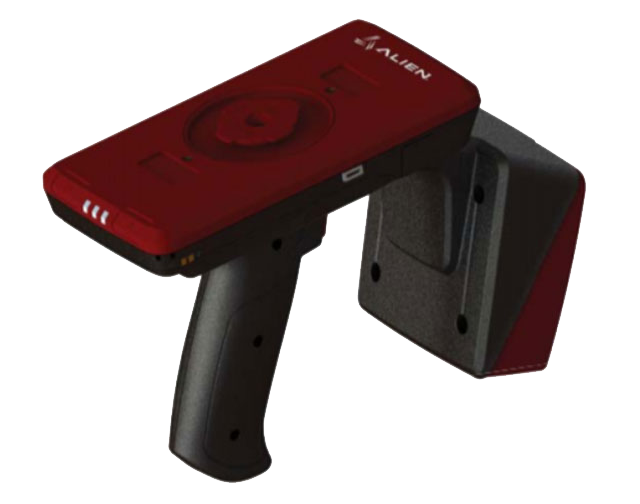 If you are not using RFID yet, now is a great time to start. The technology has already become affordable for small businesses and the time it can save you is tremendous. Just imagine having complete inventory stock counting done in minutes instead of hours.
More Receipt and Label Printing
The Italian CUSTOM mobile receipt printers work great and reliably but for those of you looking for something little bit faster and capable of printing labels as well, we have also added support for the DPP line of printers from Infinite Peripherals.

We used the DPP-255 model for development and testing, but other printers from the DPP line should be compatible as well, according to the vendor's documentation.
Easy Building with Xgode
You probably already know that plug-ins cannot be installed into FileMaker Go. In order to use plug-ins with FileMaker on iPhone or iPad, you have to use the FileMaker iOS App SDK to build a native app that contains the plug-in. Fortunately, we have made this a seamless process for you with our Xgode tool, where even adding the Gonector plug-in to your app is just a matter of clicking a checkbox.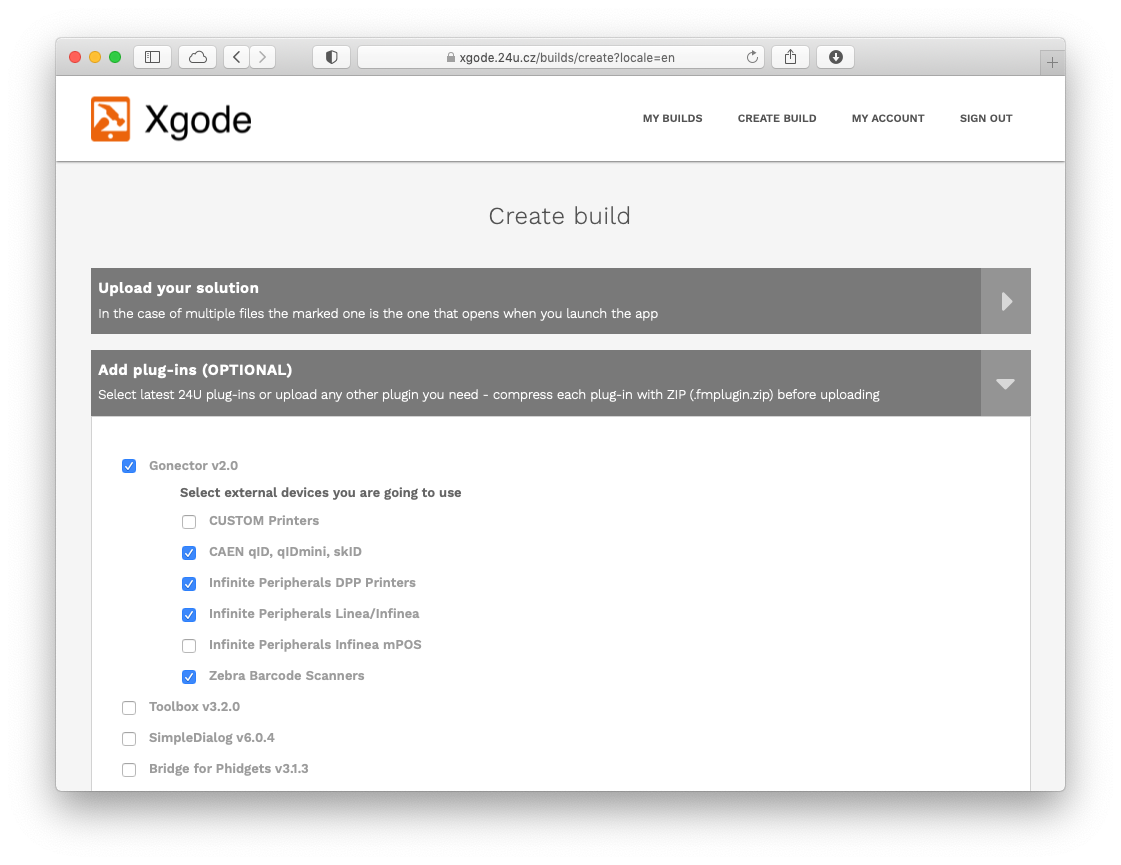 With Xgode turning your FileMaker solution into a native iOS or iPadOS app with Gonector included is just a matter of minutes.
Even More in the Future
We are always working to integrate even more cool hardware with Claris FileMaker. Is there anything specific you would like to use in your apps? Don't hesitate and drop us a note or let us call you to discuss your exact needs. Whether it's something you want to get data from into your app or something you want to control with your app, there is a good chance we can make it work together.