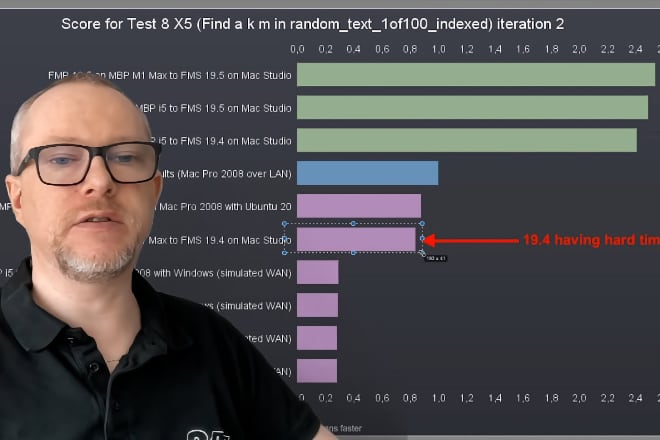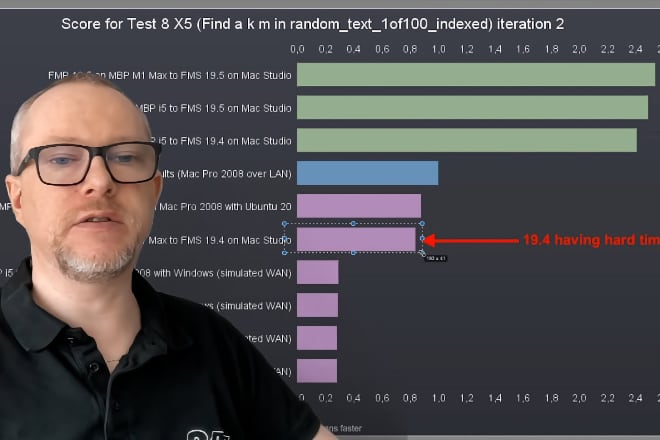 Another Performance Lab Meeting has been great and inspirational again with 27 developers joining me online to discuss how FileMaker 19.5 compares to the previous versions, how fast it runs on the new Apple silicon Macs, and what's new in BenchTest, our tool for testing and comparing FileMaker performance.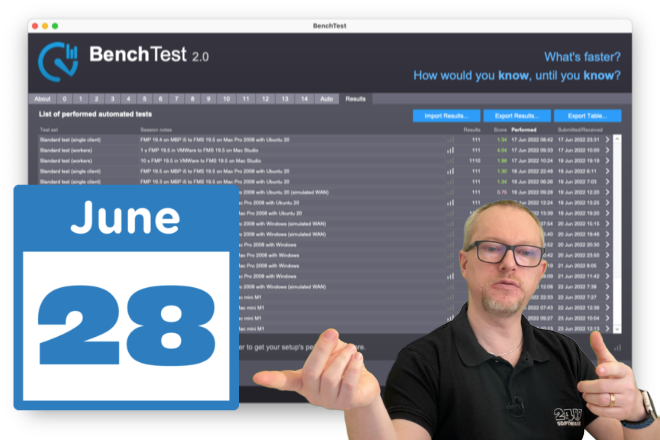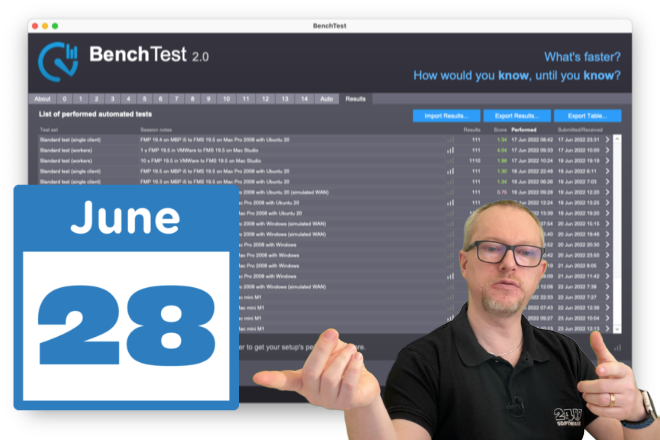 Claris has released version 19.5 of the FileMaker platform. Apple released Mac Studio and announced M2 equipped laptops. How are these new releases going to affect performance of your FileMaker apps? See our first test results and join us on June 28 to discuss them in detail.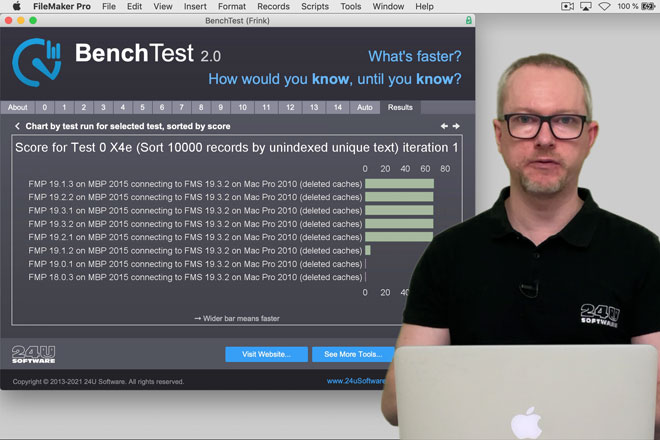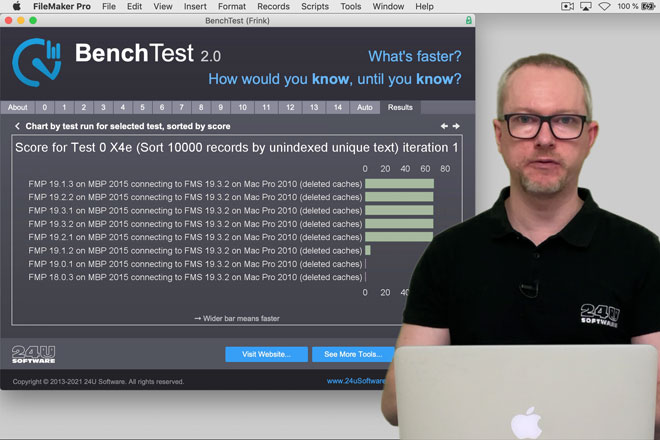 Meet BenchTest 2, our free benchmarking tool for Claris FileMaker. You can use it to measure and compare performance of different techniques to do the same thing, different versions of FileMaker Pro and FileMaker Server, or different client, server and network configurations.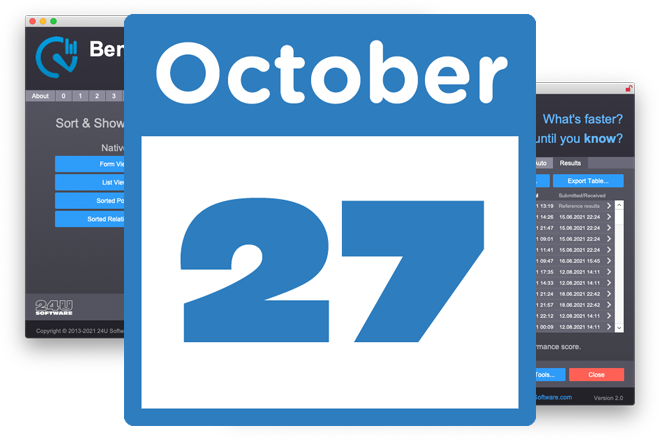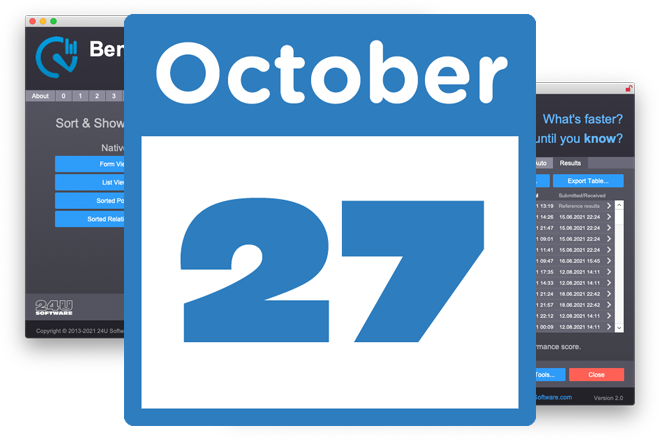 Mark your calendar for the next FileMaker Performance Lab online meeting, scheduled for Wednesday, October 27. Join us to discuss new version of BenchTest, latest performance test results, as well as benchmarking and optimization techniques and best practices.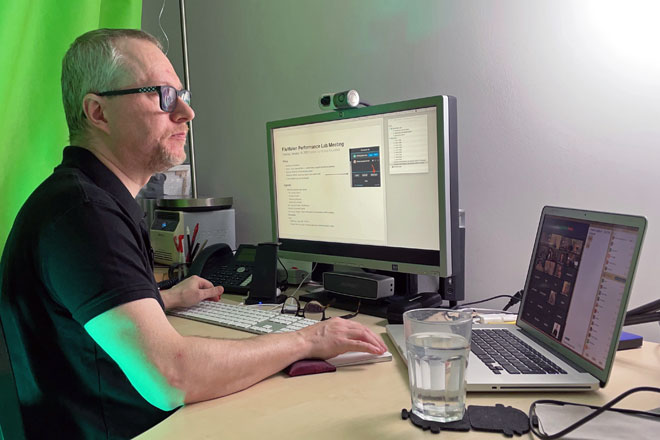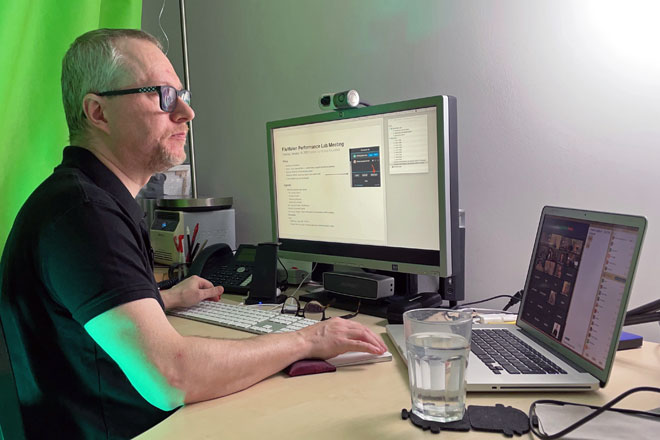 Our second online meeting to discuss FileMaker performance testing has taken place on January 19 with 36 participants. Now you can watch the recording even if you have missed the meeting.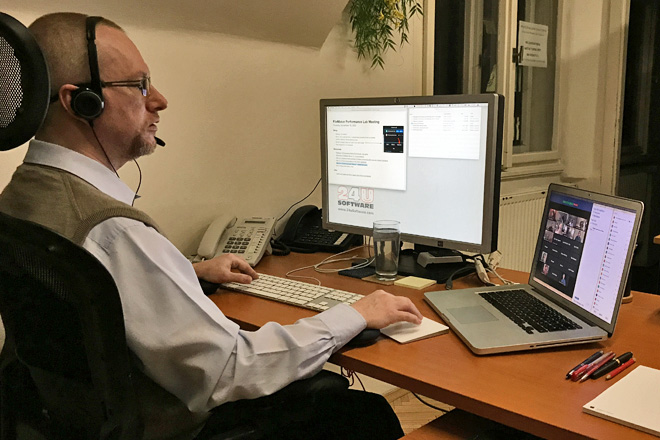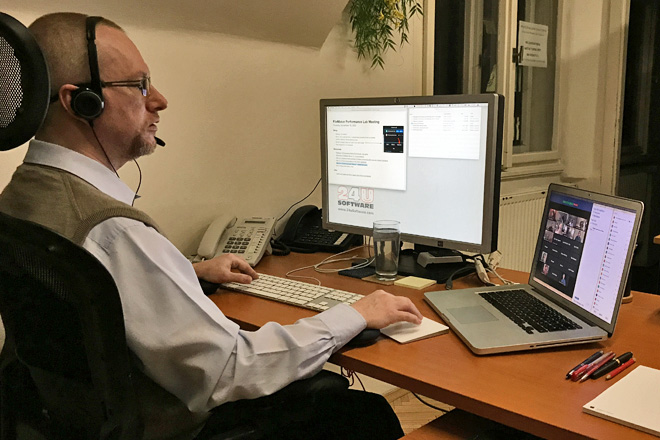 On November 19, 2020 you could join HOnza online to discuss the first results of hos performance tests of FileMaker Server 19.1.2 and FileMaker Pro 19.1.3. The meeting, attended by 29 participants, is over, but recording is available.
By completing and sending the form you agree that 24U s.r.o., a company established under the laws of the Czech Republic, with its registered office: Zvole u Prahy, Skochovická 88, CZ-25245, registered in the Commercial Register with the Municipal Court in Prague, section C, inset 74920 will use your personal data contained in the form for the purpose of sending 24U's news, updates and other commercial communications. Providing 24U with personal data for the said purpose is optional. Details on personal data processing and on your rights connected therewith are contained in 24U's Privacy Policy.