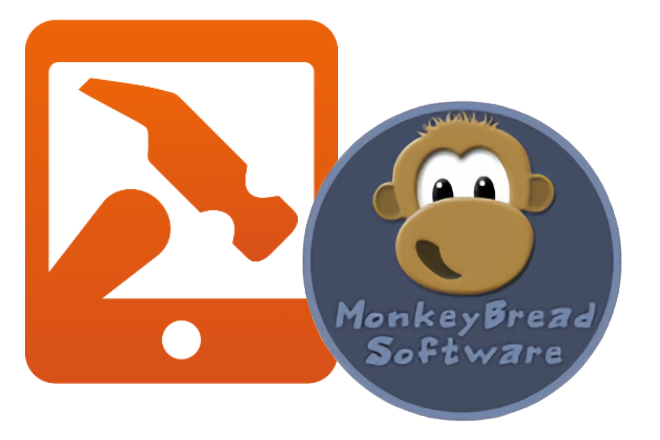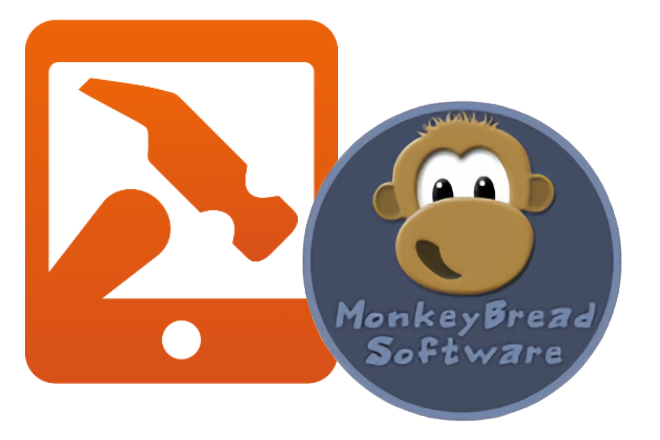 MBS, one of the most popular FileMaker plug-ins with over 7,100 functions has now become as easy to add to your app as clicking a single checkbox, if you're building your iOS app using Xgode.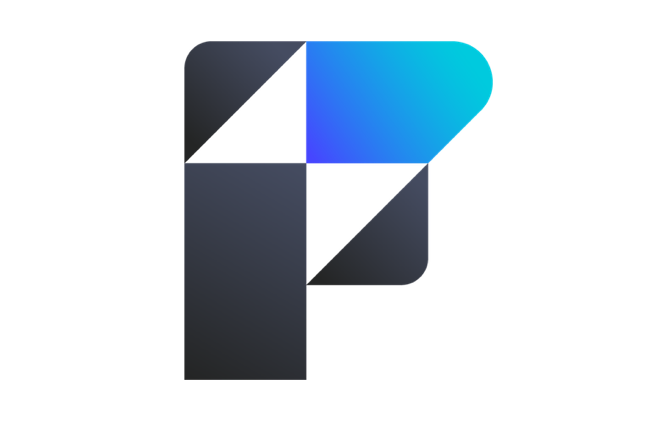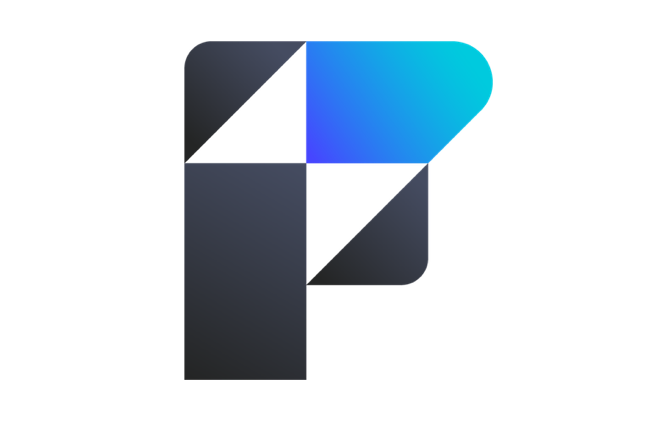 Internally marked as version 20.1.1, Claris FileMaker 2023 is the next major upgrade released with around 500 bug fixes and some brand new features.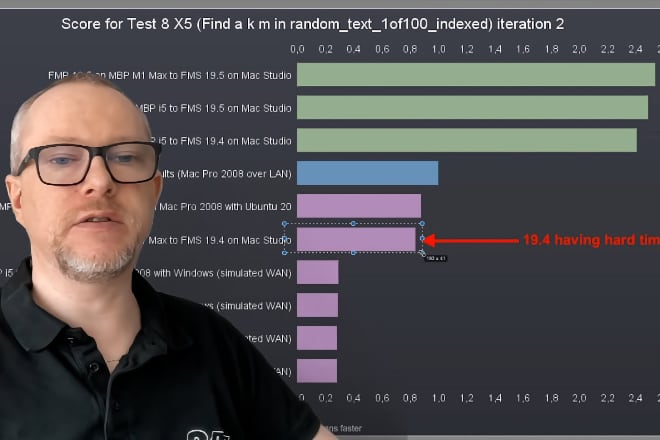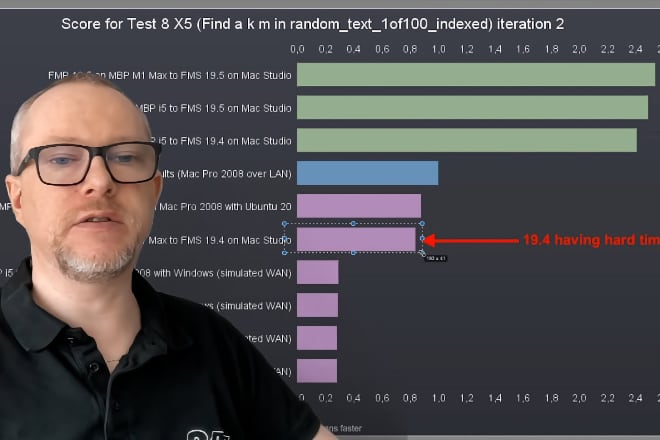 Another Performance Lab Meeting has been great and inspirational again with 27 developers joining me online to discuss how FileMaker 19.5 compares to the previous versions, how fast it runs on the new Apple silicon Macs, and what's new in BenchTest, our tool for testing and comparing FileMaker performance.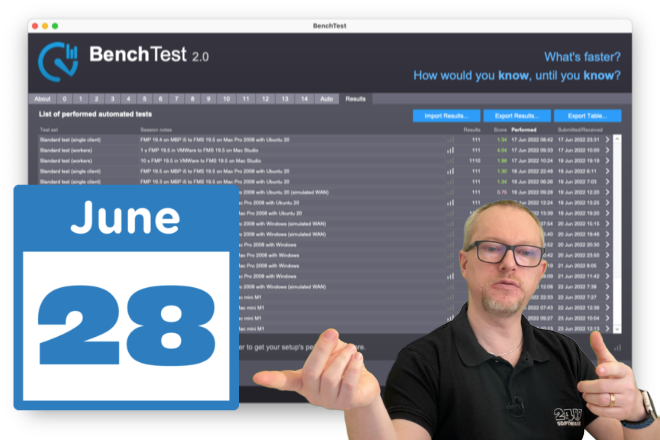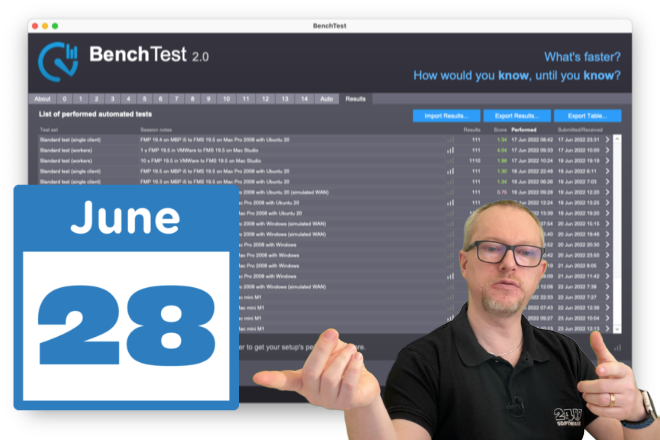 Claris has released version 19.5 of the FileMaker platform. Apple released Mac Studio and announced M2 equipped laptops. How are these new releases going to affect performance of your FileMaker apps? See our first test results and join us on June 28 to discuss them in detail.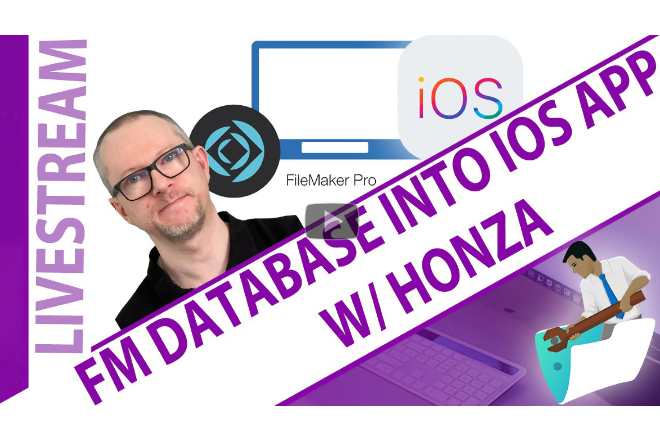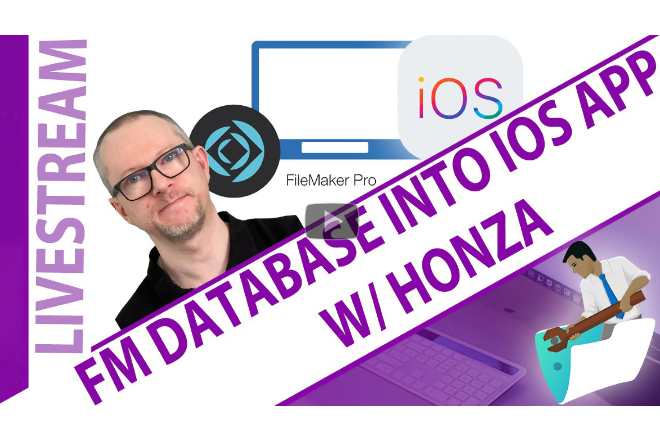 I was a guest of Richard Carlton's live stream 5 days in a row to explain, step-by-step, how to build a native app from a FileMaker database, and how to distribute it to iPhone and iPad devices, with and without using the App Store. Here's a list of all the topics discusse with direct links to the corresponding moment in each recording.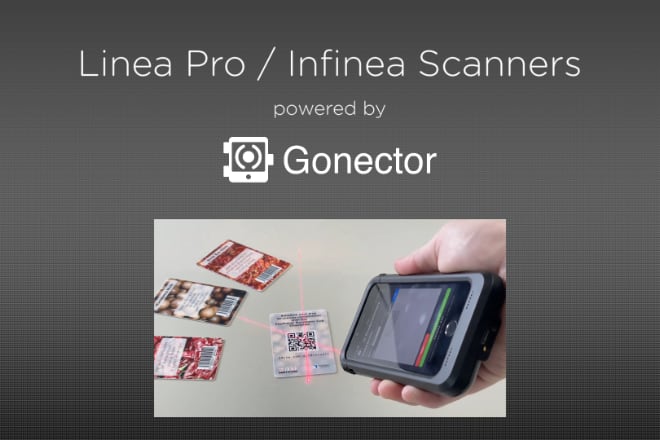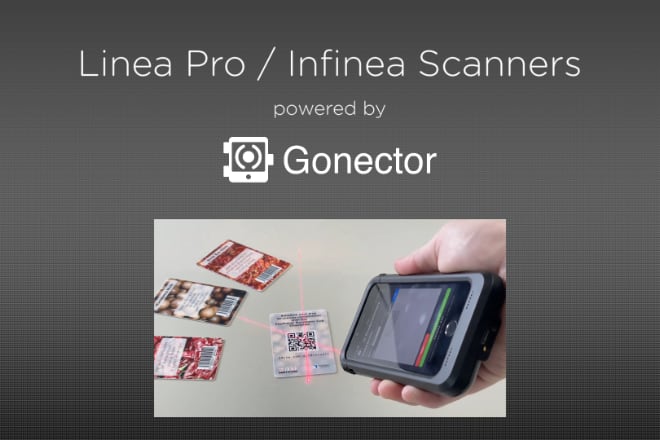 Linea Pro and Infinea are multi-purpose scanners made by Infinite Peripherals that attach as a protective case to your iPhone or iPad. They allow for blazingly fast and reliable barcode scanning and RFID reading or writing. Let us show you how easily you can integrate these scanners into your own custom app made with Claris FileMaker...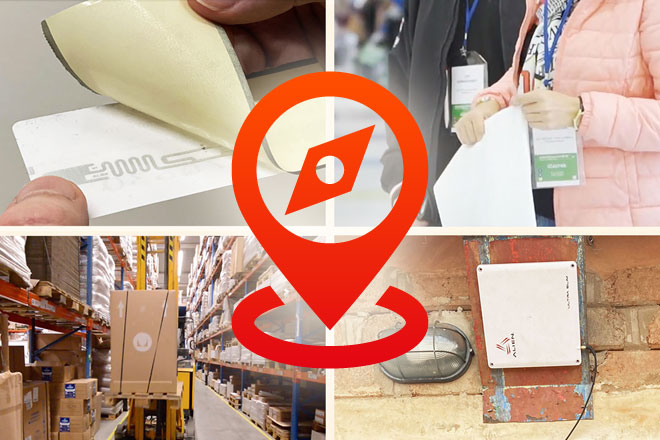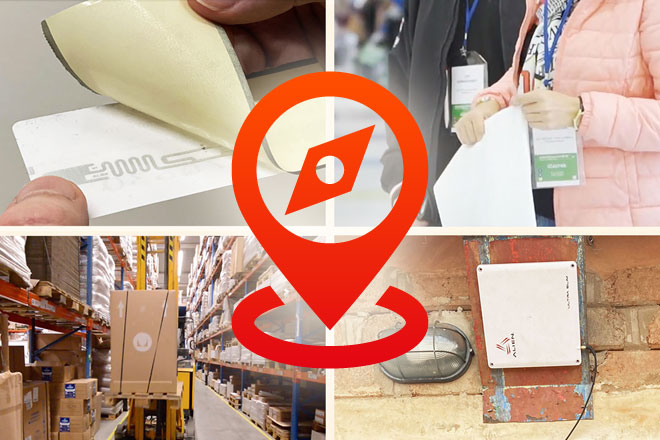 Tracksy is our new complete software & hardware solution for tracking and locating goods, assets, orders and people within controlled space, leveraging RAIN UHF RFID technology, ready to integrate with existing systems based on Claris FileMaker, SQL or REST API.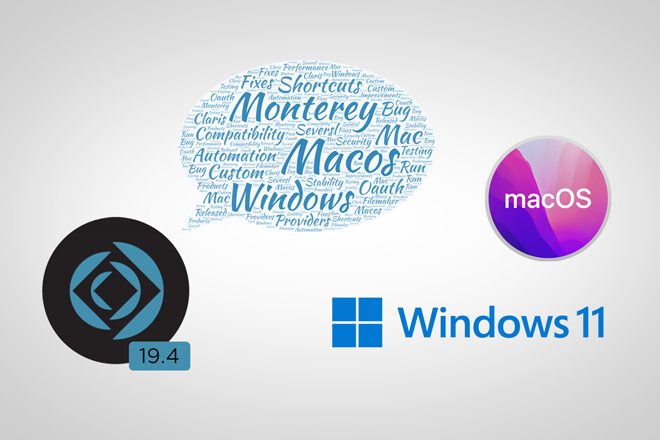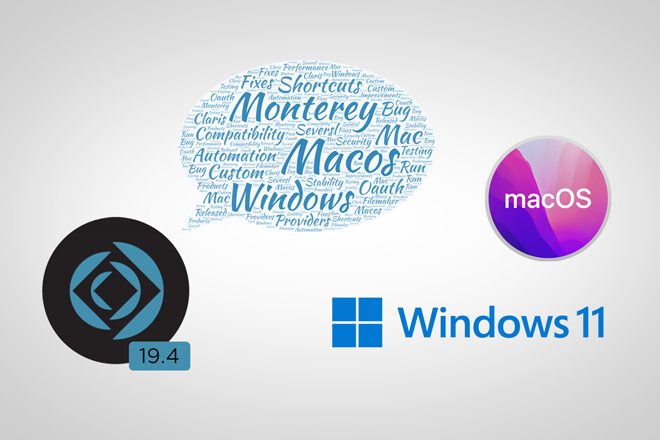 19.4 brings macOS Monterey and Windows 11 compatibility, Shortcuts automation on Mac, custom OAuth providers and several stability, security and performance improvements. 10.15 is the minimum macOS version to run FileMaker 19.4.  We are testing our products with the new version and will let you know as soon as we can confirm their compatibility.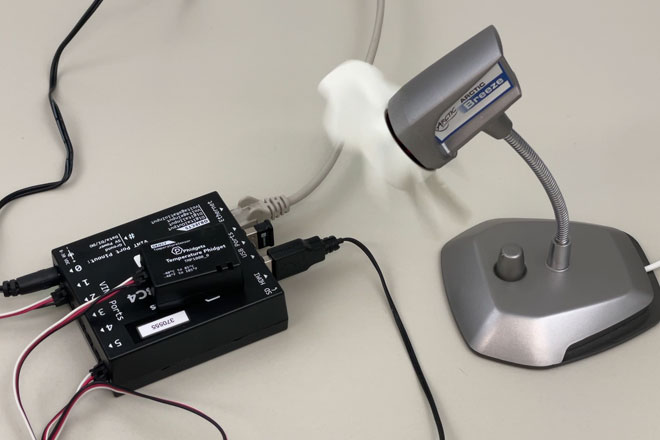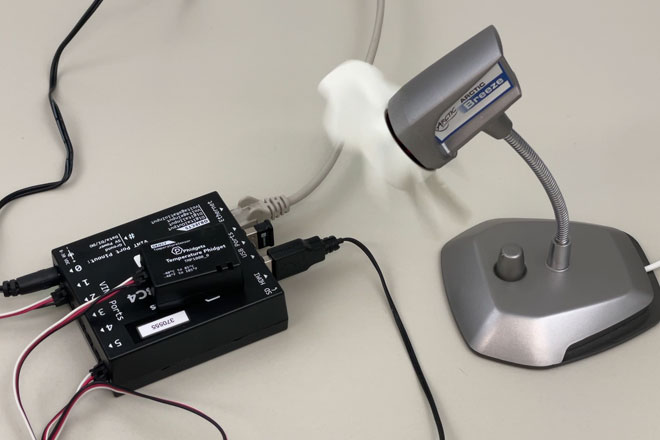 Bridge for Phidgets 4 adds support for 13 new VINT sensors, but also for FileMaker Server. Learn how to use it to automate monitoring of your server temperature, tracking access using RFID tags, unlocking doors, and anything else you can imagine, all that 24 hours a day without having to leave a dedicated FileMaker Pro client open all the time.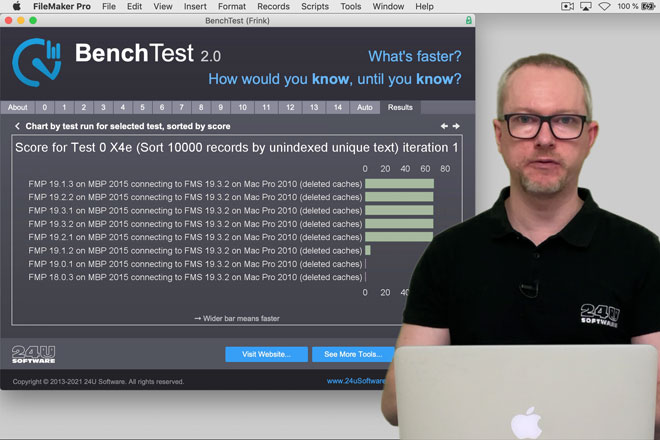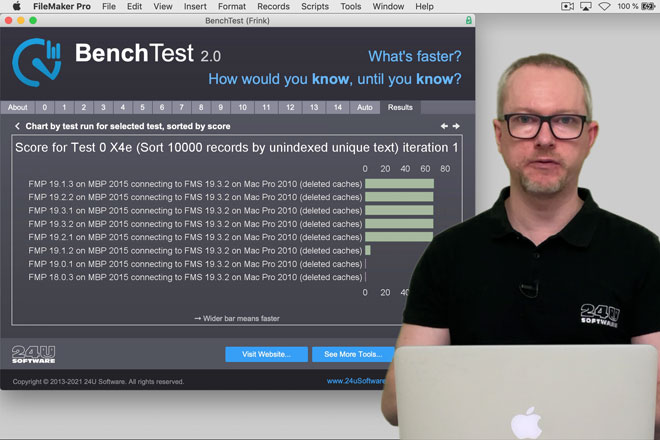 Meet BenchTest 2, our free benchmarking tool for Claris FileMaker. You can use it to measure and compare performance of different techniques to do the same thing, different versions of FileMaker Pro and FileMaker Server, or different client, server and network configurations.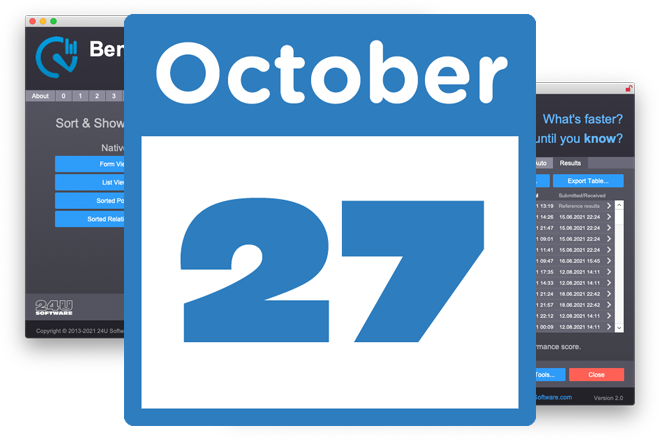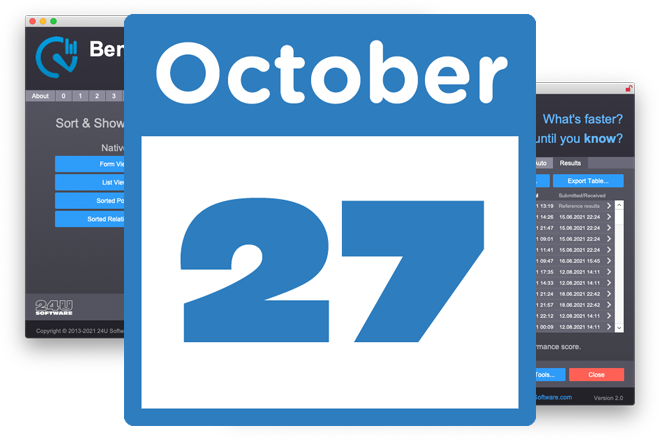 Mark your calendar for the next FileMaker Performance Lab online meeting, scheduled for Wednesday, October 27. Join us to discuss new version of BenchTest, latest performance test results, as well as benchmarking and optimization techniques and best practices.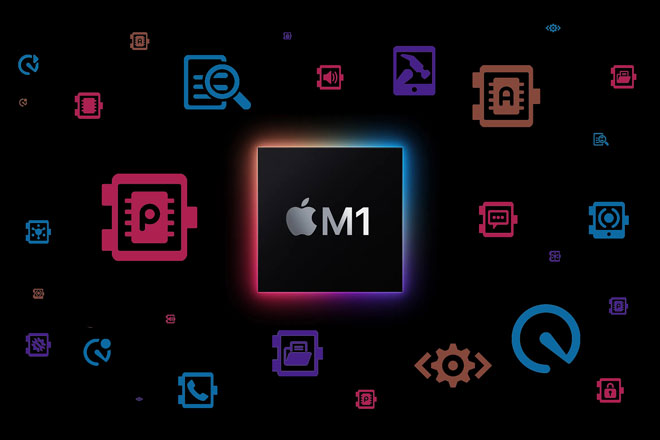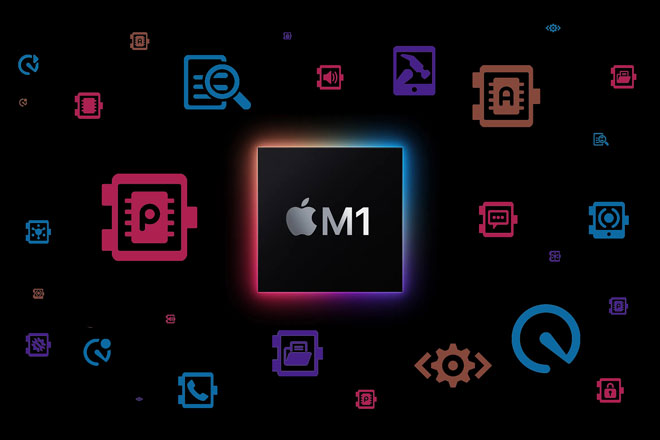 We have updated all our plug-ins to work with FileMaker 19.3 and later on Macs with the M1 Apple Silicon processor. If you are still running FileMaker 19.2 or older just to keep our plug-ins working, now you can plan updating to the latest version of FileMaker and take the full advantage of the Apple Silicon native performance.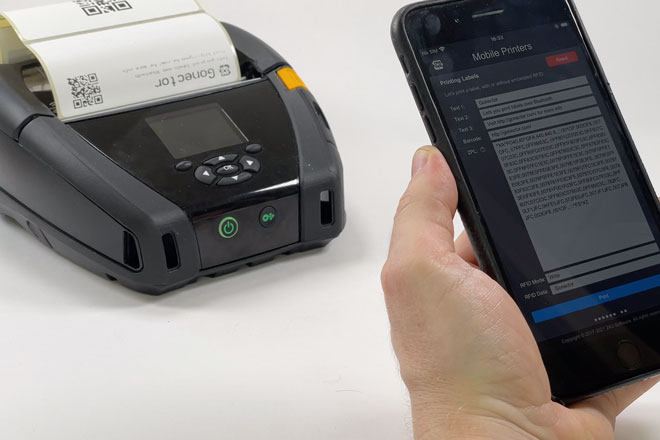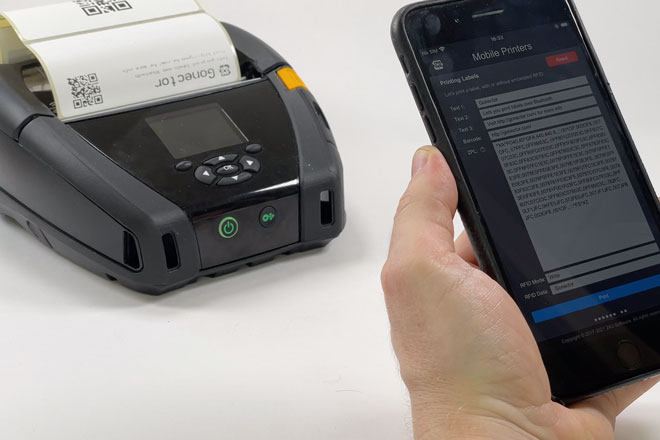 We have made our mobile hardware integration plug-in able to print labels on the Zebra ZQ630 RFID and compatible label printers, including reading and writing UHF RFID tags embedded in the labels. Gonector print labels quickly and reliably via Bluetooth using ZPL, so you don't have to rely on wi-fi or AirPrint.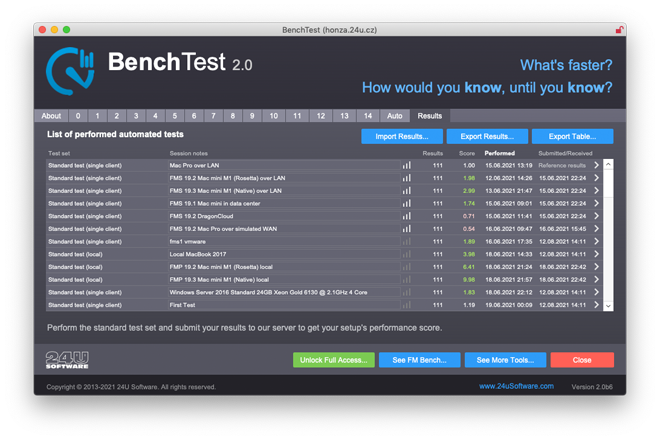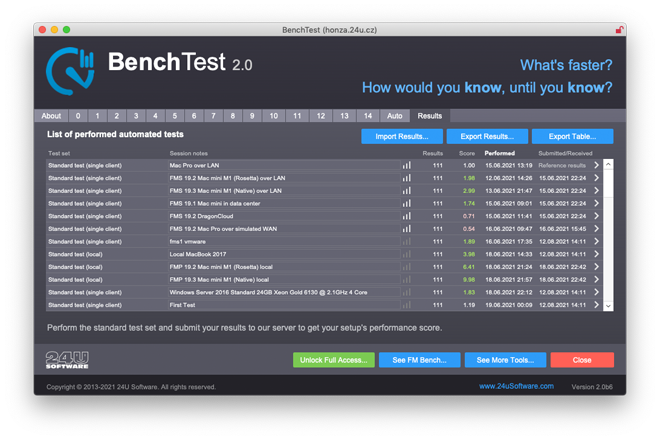 Since June, when I made an updated public beta of BenchTest available, 45 valid complete test results were submitted by 19 different people. It's just a beginning, but enough to make some comparisons and share the results with you, so here they come, along with an updated version of the tool.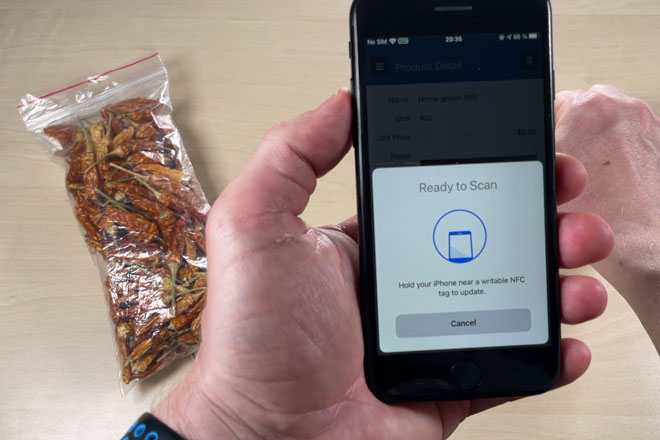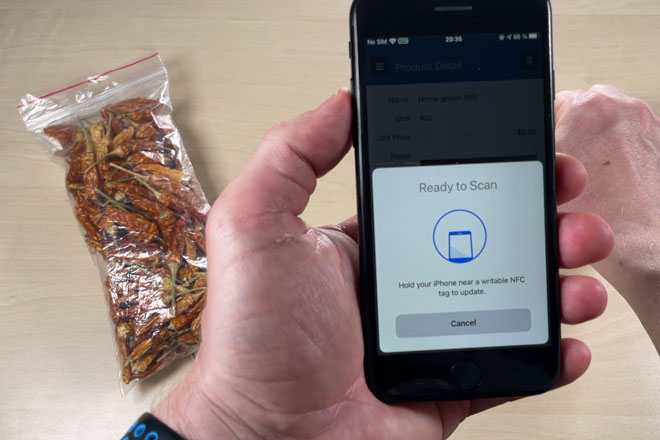 Every iPhone 7 or newer can read NFC tags. Starting from iOS 13, iPhone can also write to NFC tags. Our Gonector plug-in enables you to do that directly from your custom FileMaker apps. You can use this to store any data to the tag, such as product ID, inspection history of a device, link to instructions on how to use a device, or anything else.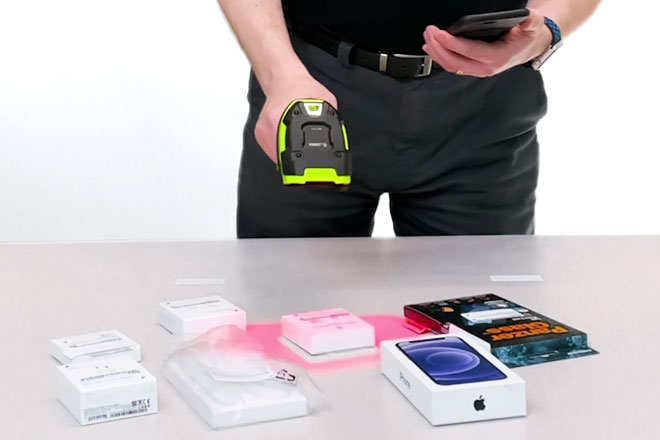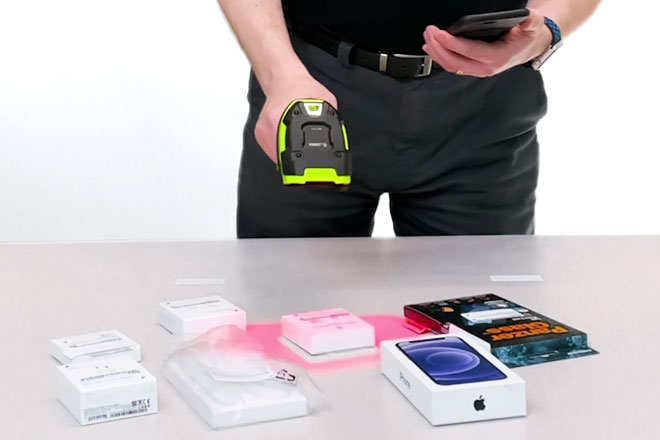 Gonector lets you integrate your custom FileMaker apps with industrial barcode scanners from Zebra to scan your barcodes quickly and reliably even in poor light conditions. Learn how you can easily implement these scanners into your own app for tasks such as inventory counting.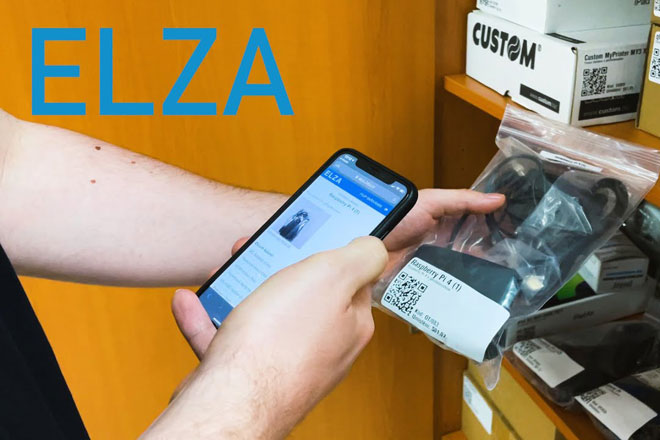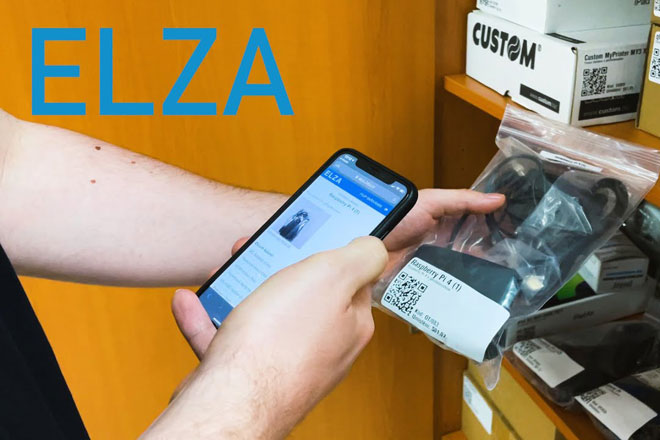 To remain efficient when integrating hardware devices with software, we created ELZA to keep track of where each device is located when we need it. We use QR codes to identify devices, responsive web app to start and finish loans, RFID to always know what's in its place, and Claris FileMaker to keep track of the history and state of each item.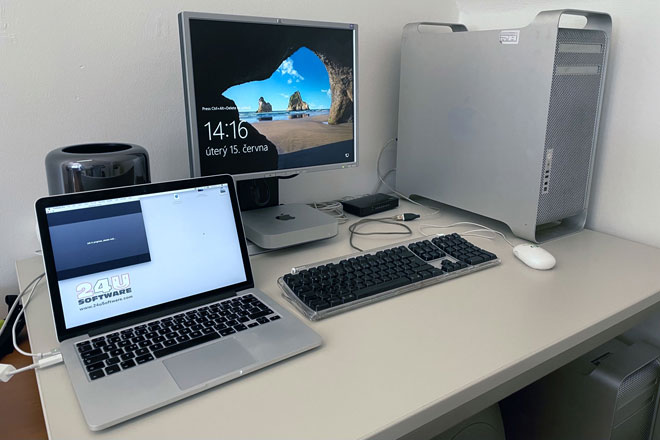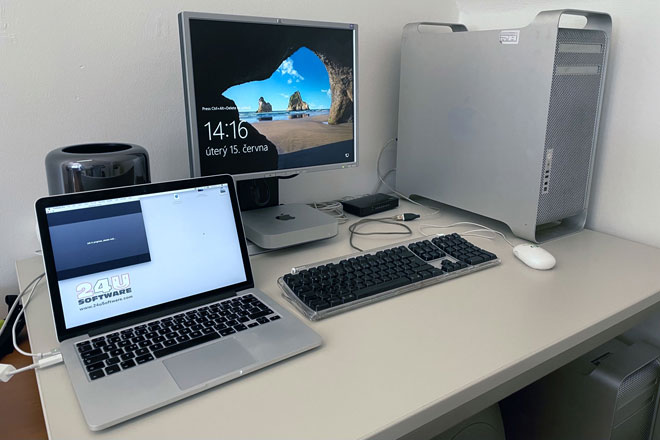 During the January FileMaker Performance Lab meeting I shared the first beta version of BenchTest, my performance testing tools. I was working on it since then and today I am pleased to announce the first version ready for you to easily compare the performance of your own FileMaker Server or hosting with my reference setup.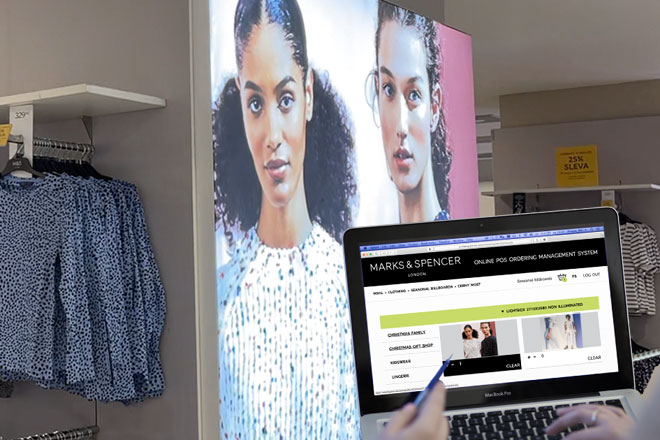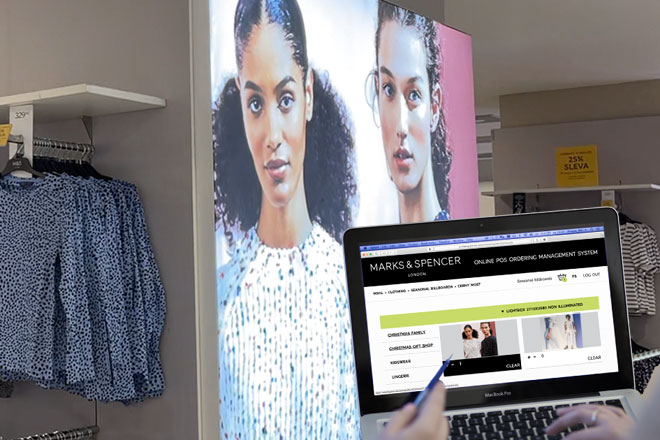 Responsive web app simplifies POS graphics ordering for M&S. JennPro has been able to cut the time needed by M&S visual managers to order POS graphics for their stores from a whole day to 2 hours through a 24U-developed web app connected to their internal custom FileMaker system.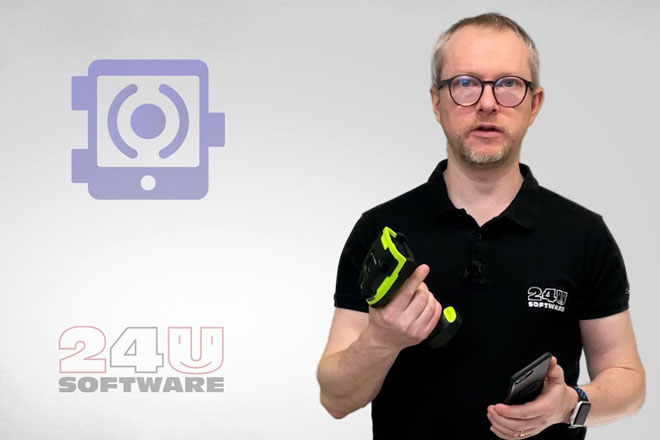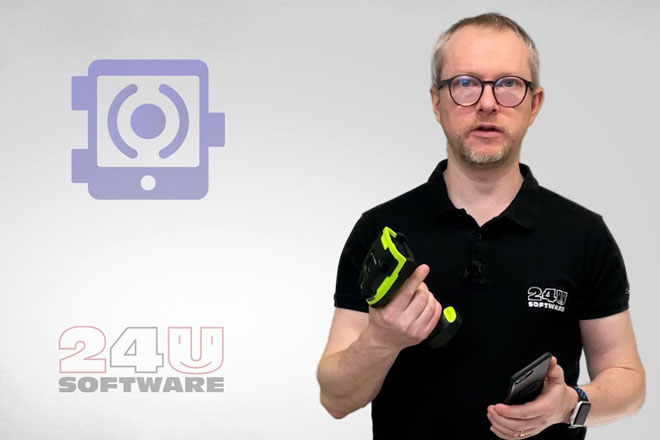 Gonector allows custom FileMaker apps for iPhone or iPad to seamlessly integrate directly with various mobile devices such as digital scales, RFID readers and mobile printers. Today we are happy to announce version 2.0 which doubles the number of supported devices.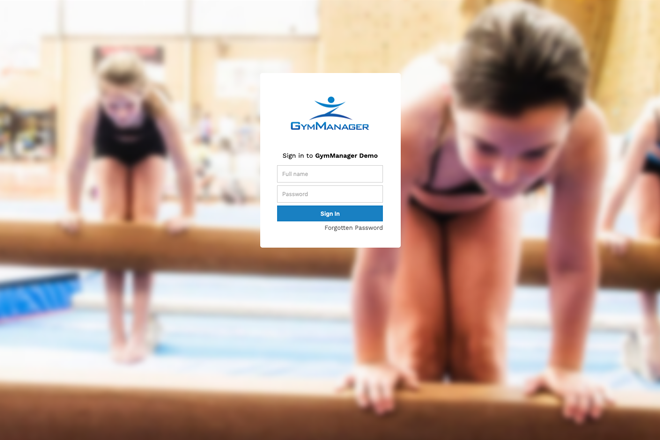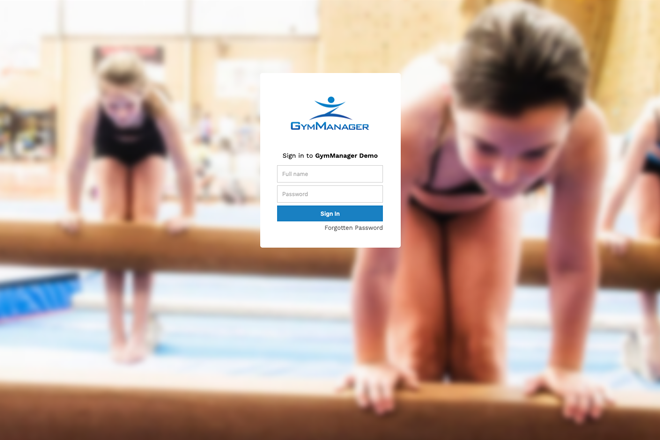 Phil Hanson has a vertical solution for managing Australian gymnastics clubs. He's using Claris FileMaker Pro for club/gym managers and WebDirect as a staff portal. We've helped him to create a members portal as a proper web app with responsive design and professional user experience, leveraging the best of all three worlds in a single solution.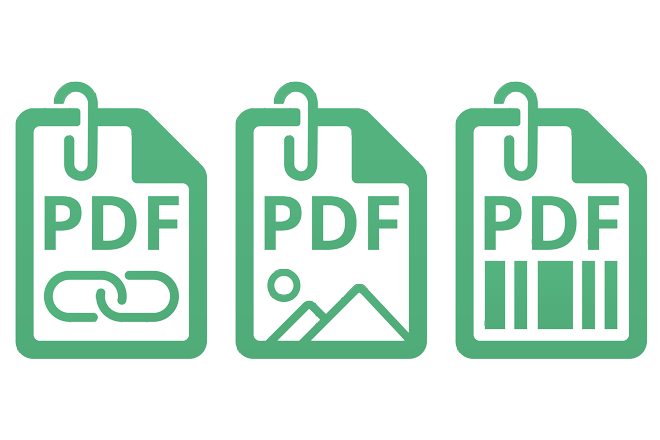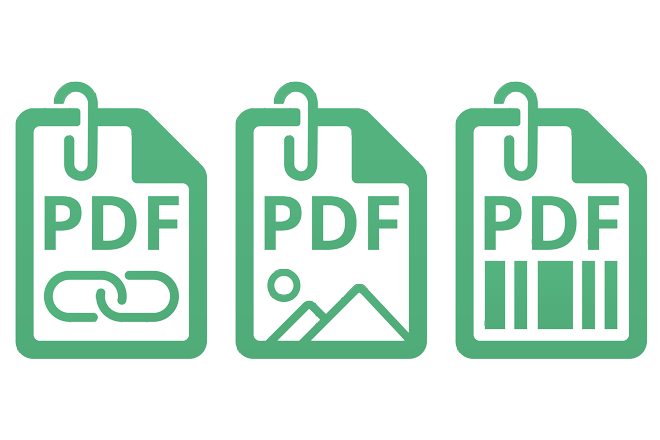 All our three recently released free examples for creating and manipulating PDFs solely using FileMaker custom functions have been updated. Get the latest version to add clickable hyperlinks to PDFs exported from your custom FileMaker Apps, generate print-quality barcodes, or dynamically draw scalable vector graphics.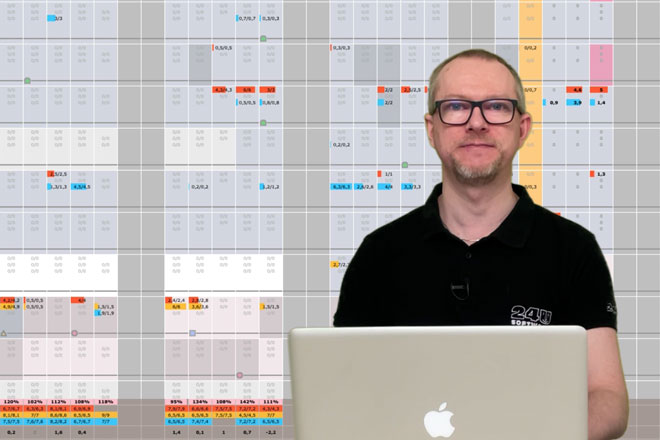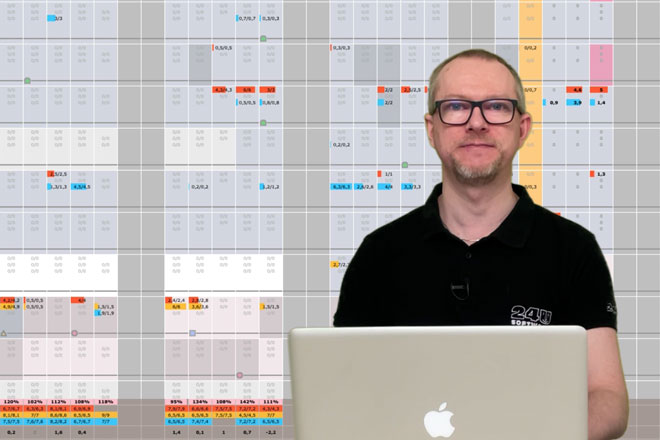 We use our own app to manage our software development projects. Few years ago my colleague Milan started feeling the need to schedule our capacity more precisely. So we created a detailed plan layout. In the following video you can see what the layout looked like and how we later optimized it using Web Viewer and JavaScript.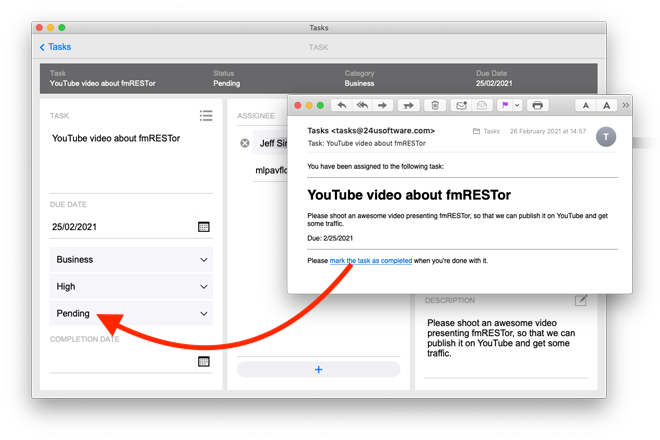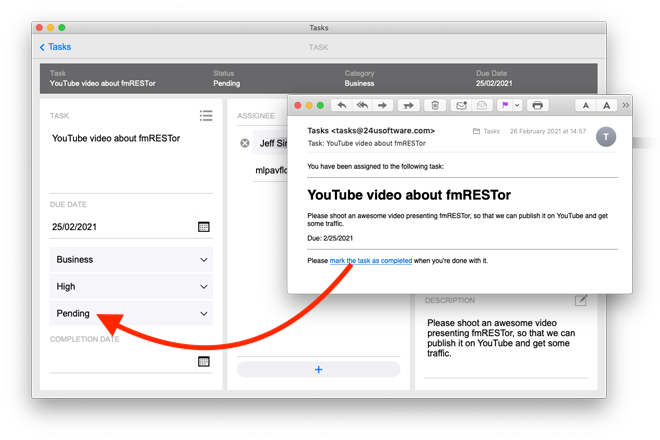 We have released fmRESTor 19. Even though there were no news in FileMaker Server 19 Data API that would require fmRESTor to be updated, we wanted to bring a significant improvement to you anyway, so here it goes, along with a brief 8-minute step-by-step video on how you can use fmRESTor to add a webhook to your own FileMaker database.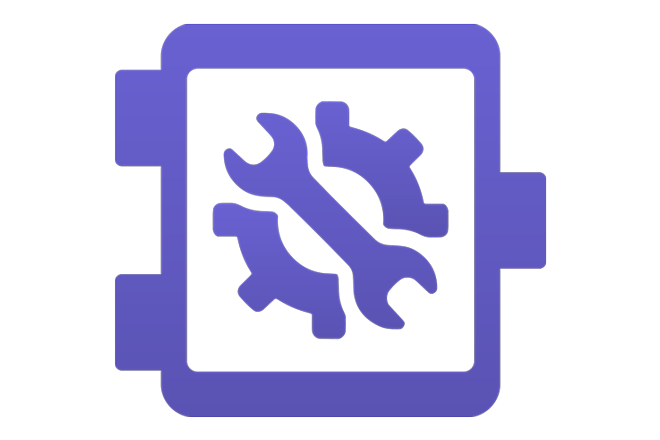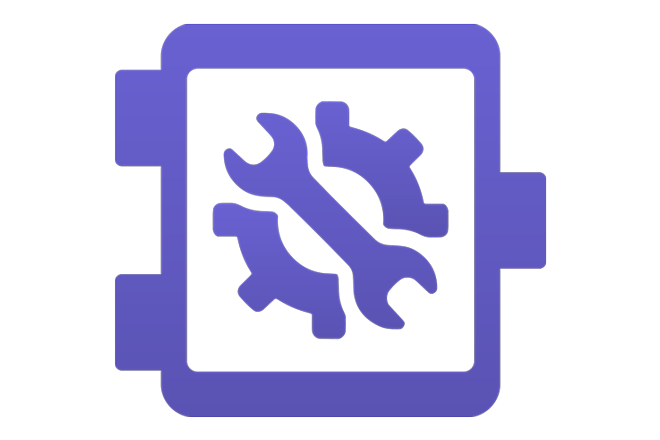 Updated version of our Toolbox plug-in is now available also for the Linux version of FileMaker Server. It also brings special security controls designed mainly for hosting providers, as well as some compatibility and stability improvements.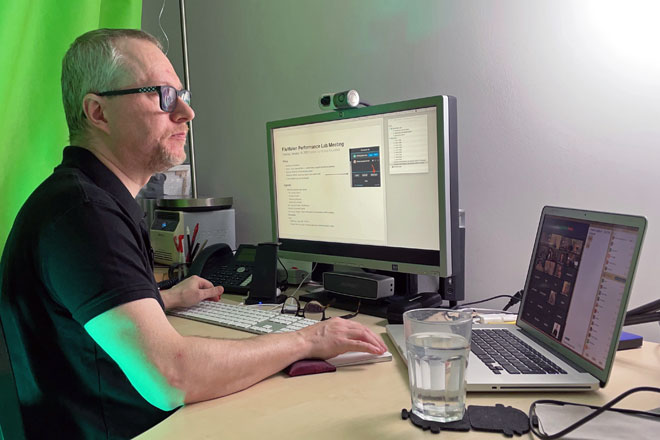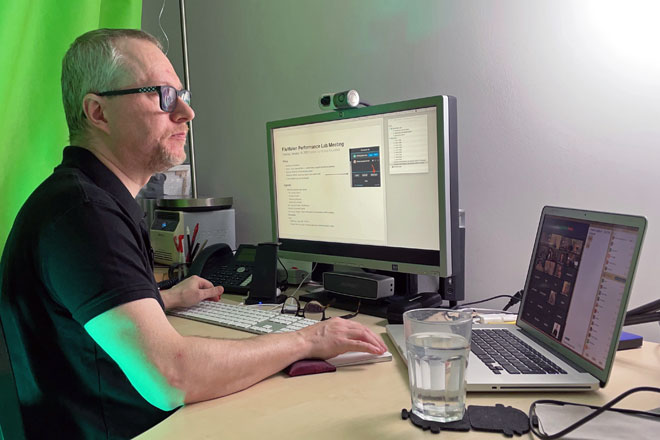 Our second online meeting to discuss FileMaker performance testing has taken place on January 19 with 36 participants. Now you can watch the recording even if you have missed the meeting.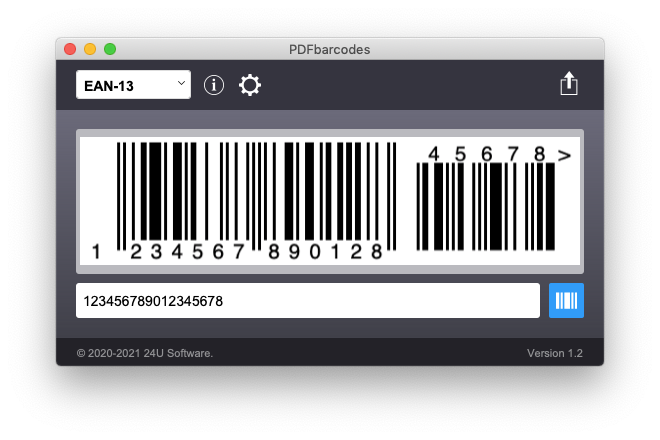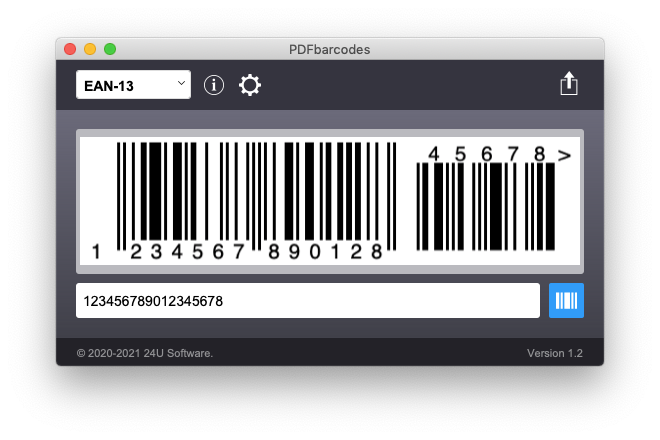 Have you ever dreamed of being able to generate high quality scalable barcodes in FileMaker solely using calculations, with no plug-ins, fast enough in a way compatible with server-side scripts, FileMaker Go and FileMaker WebDirect, and completely free of charge? Your dream has just come true.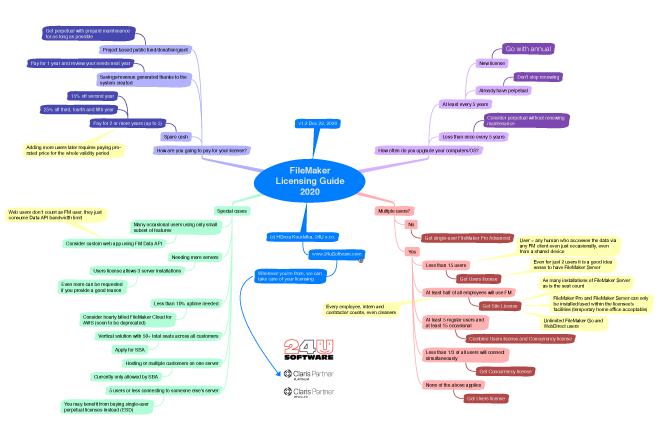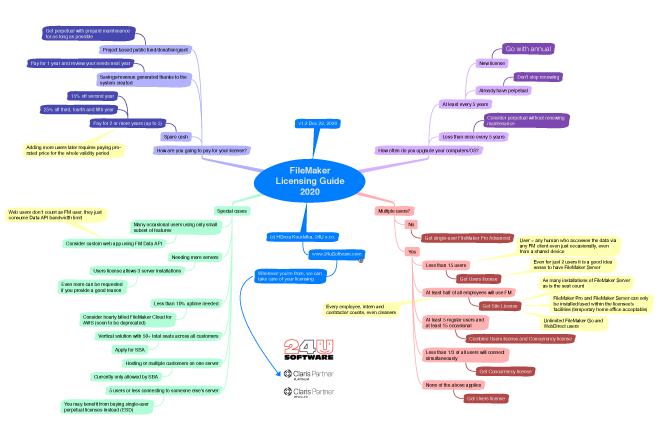 Are you considering buying a new FileMaker license and struggling with choosing which license option is the best one for you? Try to use our license guide, updated for the current licensing terms of FileMaker 19. Or simply contact us and we'll take care of you, worldwide.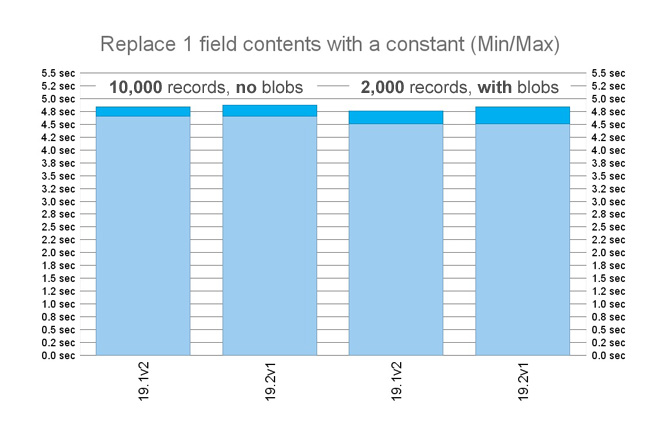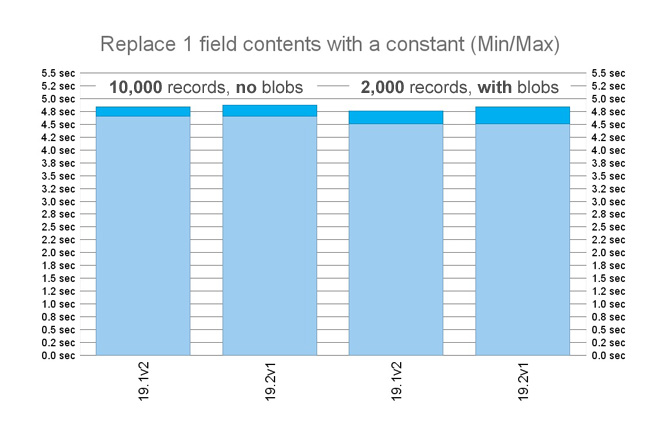 A new year has come and we all hope it will push us forward to better tomorrows. New year also deserves new performance test results, especially since Claris released FileMaker 19.2 just a few days ahead of Christmas. So I used some of the calm holiday time to prepare new sets of tests and  discover some new interesting things…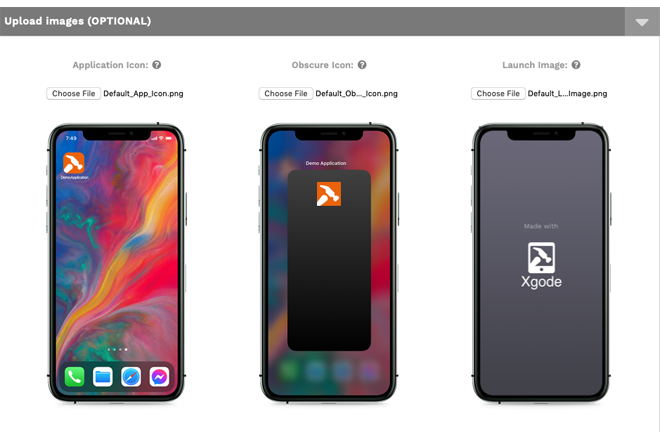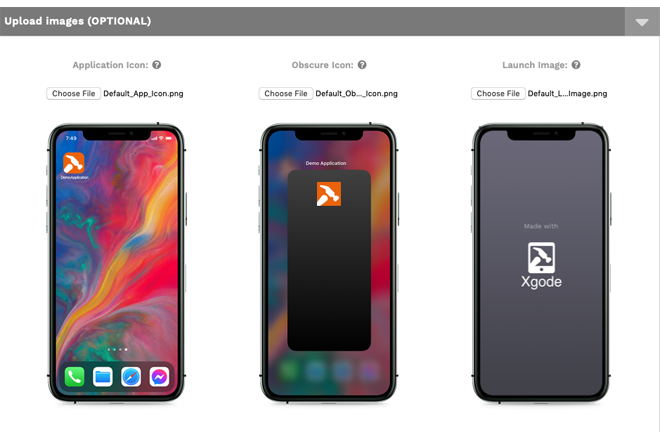 According to our customers. Xgode is the best and easiest to use way to build and push mobile apps made in FileMaker to the users. Now version 2.0, faster, with more controls and better support for the App Store, has been deployed and is ready for you to try out!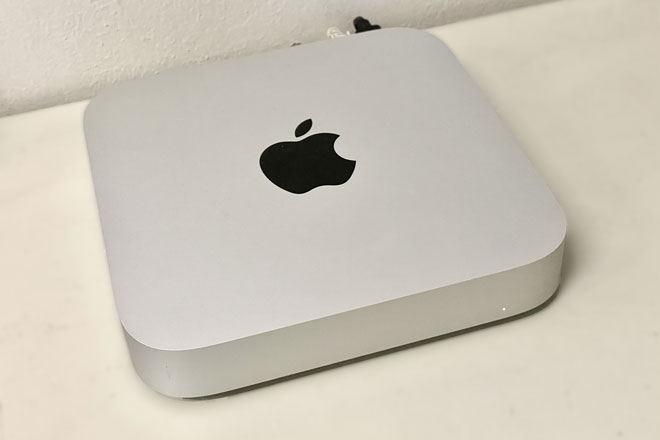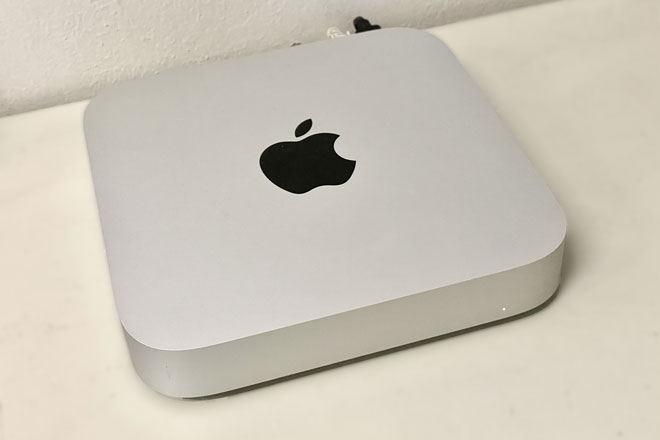 We have received our first Mac mini with the Apple's new M1 processor, so I could not resist to test how Claris FileMaker performs on this new hardware. I was very nicely surprised, that even under the Rosetta emulation, it performend as well as on the latest Core i7 Mac mini.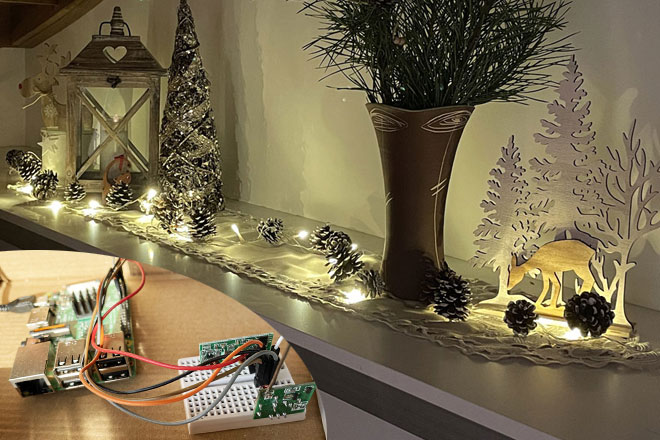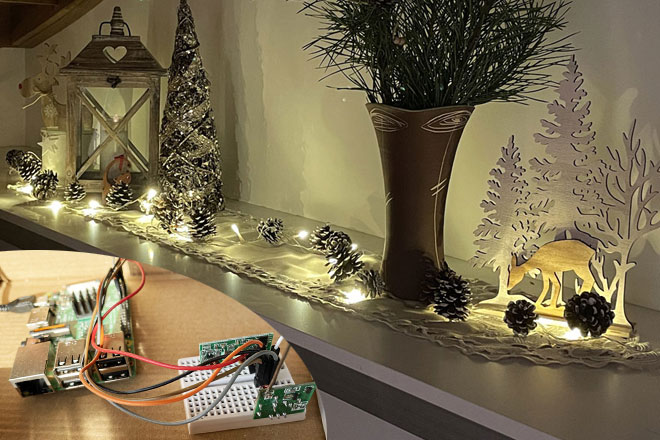 Some people control Christmas lights by plugging them in and unplugging them every day. Then there are those who will control them in some other way, for example using FileMaker. Milan belongs to the second group and he likes to automate repetitive tasks. That's why FileMaker has been controlling his Christmas lights for the second year in a row.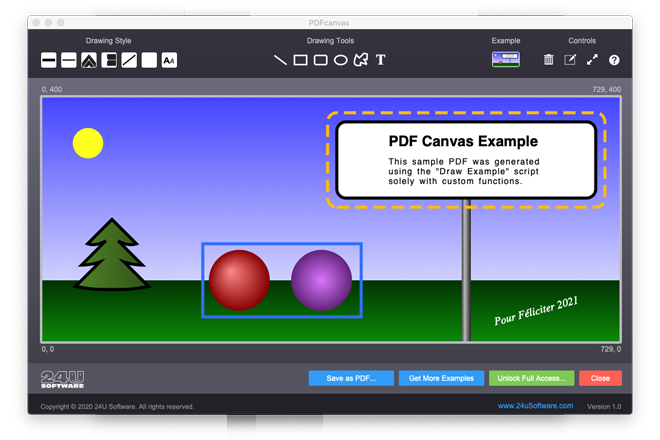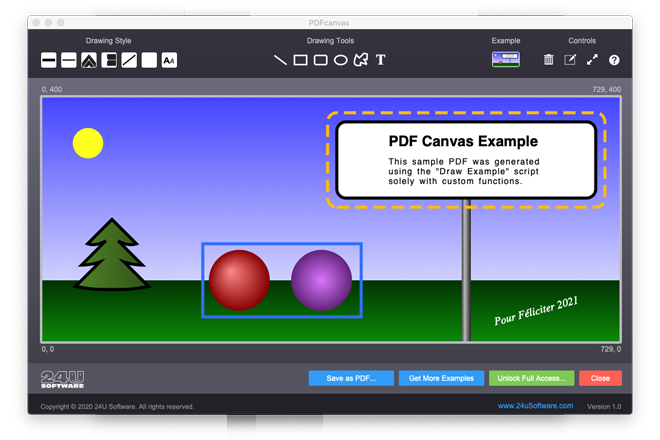 Vector graphics can be scaled without any loss of quality or accuracy. That can be very helpful for visual representation of data, such as printed reports or complex structures. Generating vector graphics as PDF in my example is handled solely by 42 custom functions. 100% compatible with server-side scripts, WebDirect, and even FileMaker Go.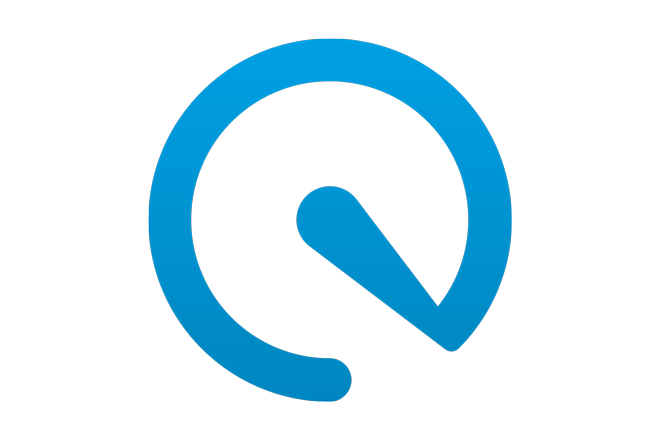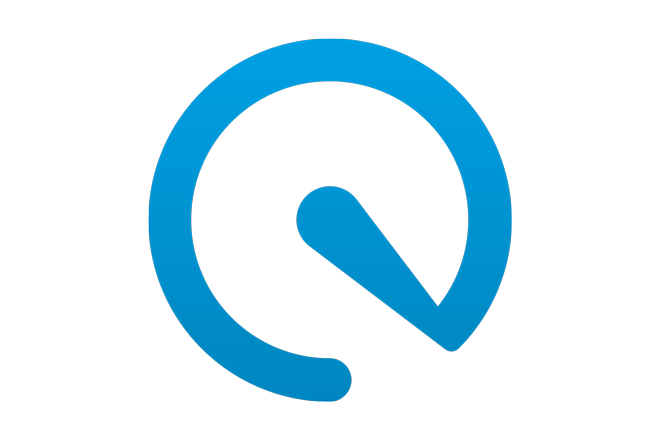 Version 1.3.4 of our popular benchmarking and performance optimization tool is now available. The new version allows you to directly connect renamed FM Bench Log file, better handles logging of concurrent server-side script and provides workarounds for some special cases, such as stopping script by closing the last window.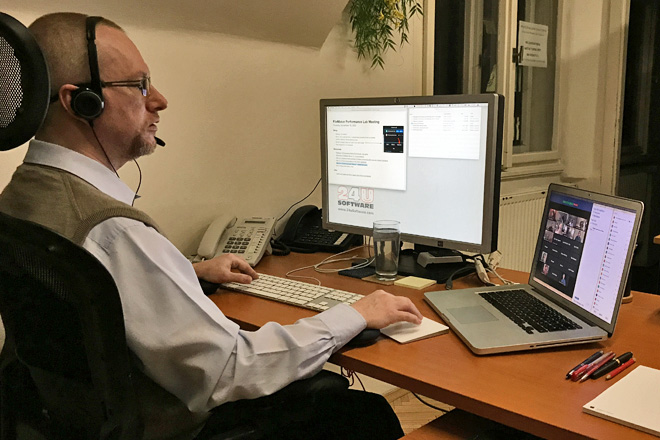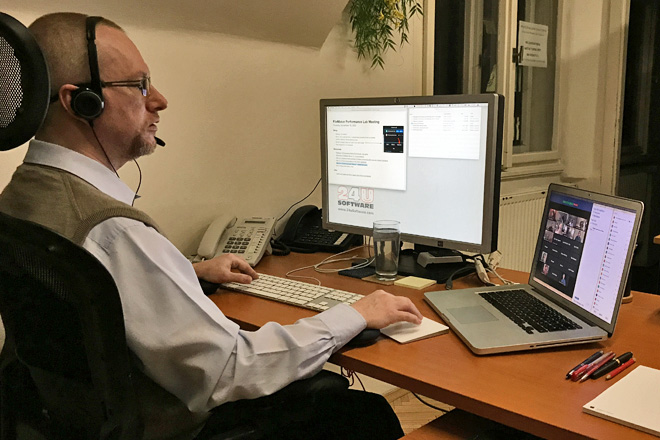 On November 19, 2020 you could join HOnza online to discuss the first results of hos performance tests of FileMaker Server 19.1.2 and FileMaker Pro 19.1.3. The meeting, attended by 29 participants, is over, but recording is available.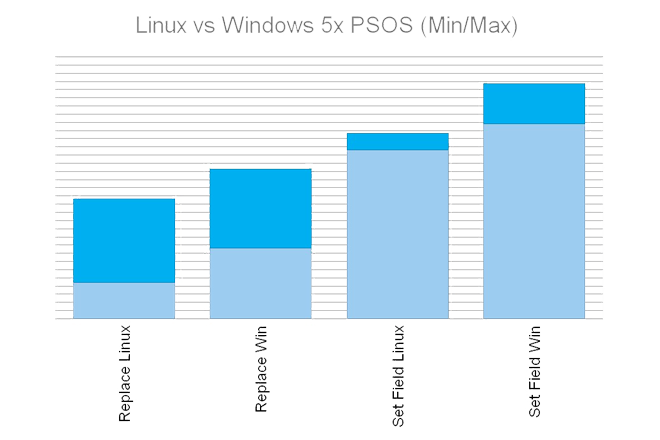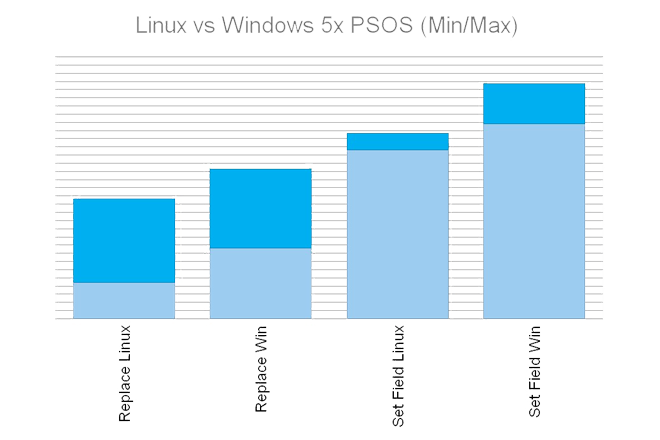 Claris has released FileMaker Pro 19.1.3 and FileMaker Server 19.1.2. I have added these new versions to my performance lab and here are my first test results. Linux version seems slightly faster than Windows version, JavaScript is way faster than FileMaker calculation engine, and sorting on server can surprise you as much as it has surprised me.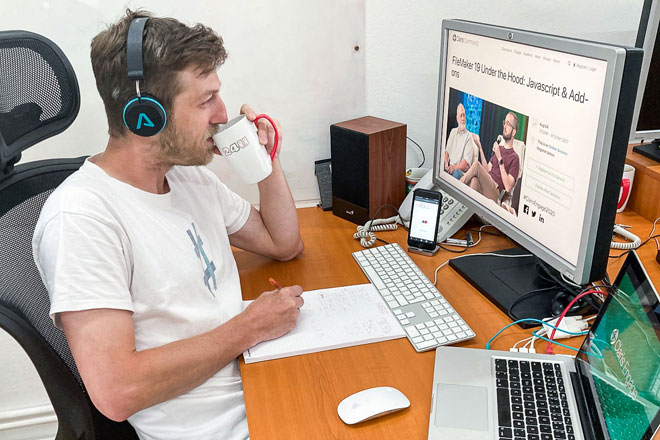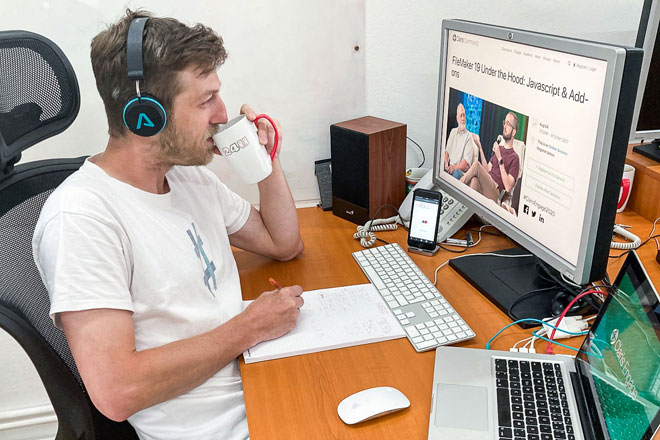 The first Claris Engage, a successor of FileMaker DevCons, was originally planned to take place in Nashville, Tennessee. The coronavirus pandemic has changed plans for most live events this year, and so Claris Engage turned to a virtual experience. We attended, and even participated as a virtual exhibitor, so let us share our highlights with you.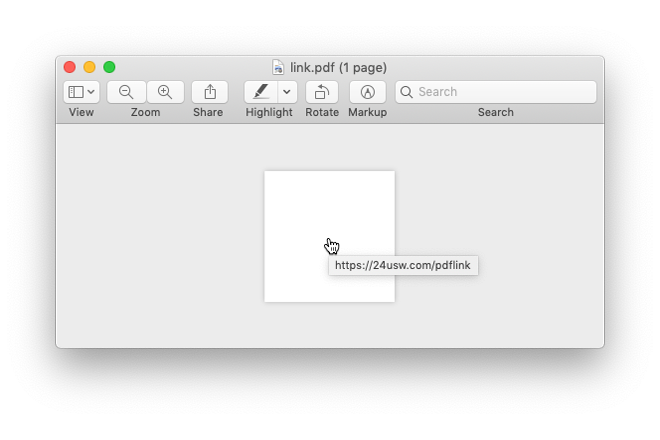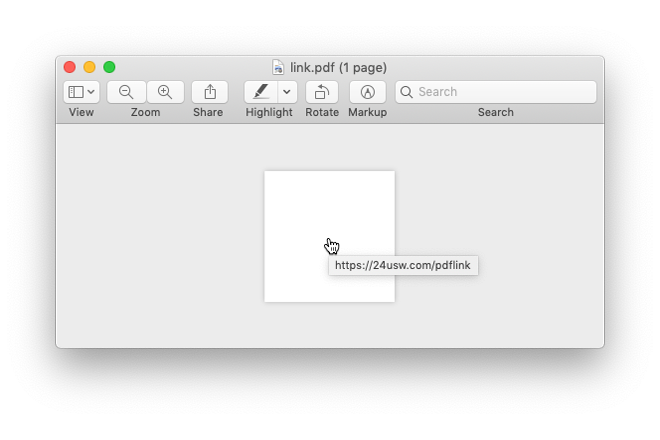 As a Claris partner, we resell FileMaker licenses. As an extra benefits, we also provide a nice PDF document with all information about the license, including download links. To generate this document from our FileMaker based CRM, I needed a way to include functional web links in it. So I wrote a custom function that does it, without any plug-ins.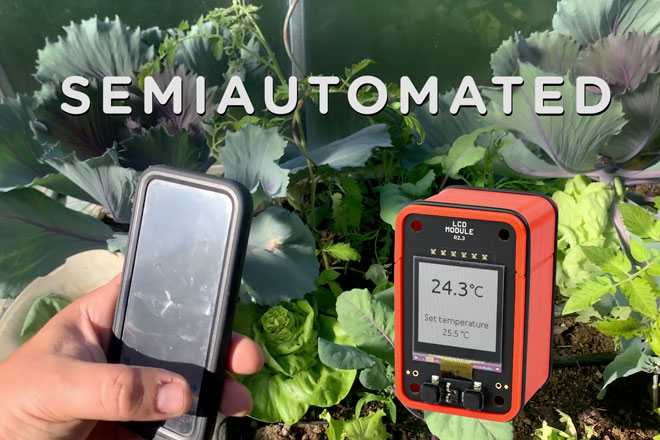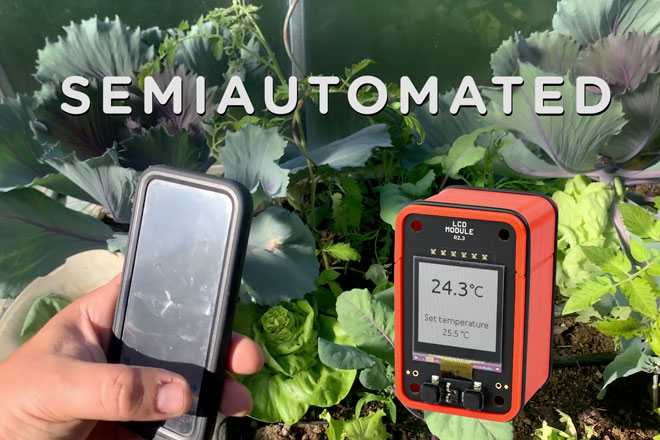 As a little boy I grew tomatoes and some herbs in pots on balcony (because we didn't have a garden at that time). Over time my hobby evolved into growing vegetables in a greenhouse. Since I also like technology and automation, now many of the repeating processes are controlled by Claris FileMaker, Raspberry Pi, Hardwario, LoRa, Node-RED, etc.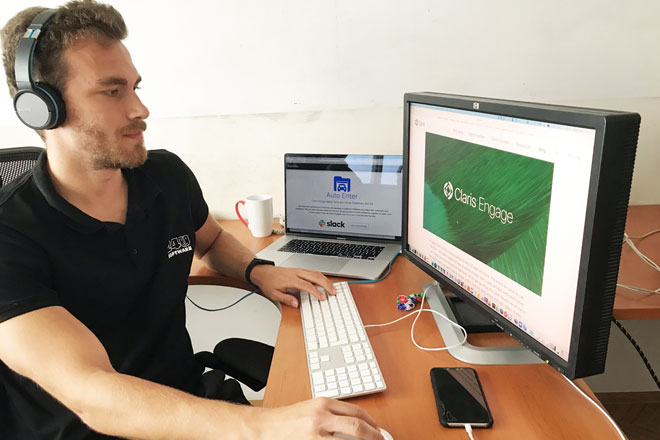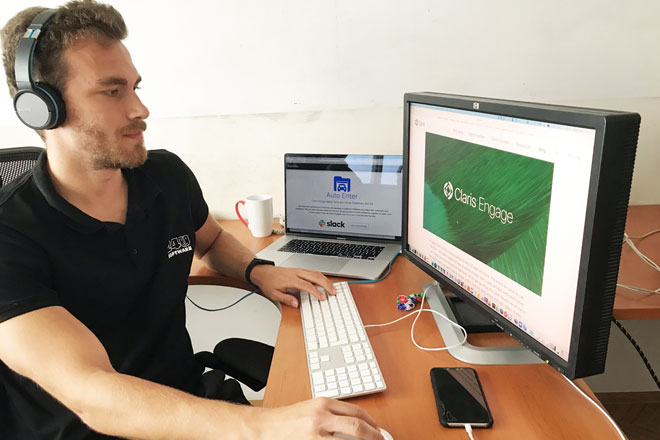 The virtual Claris Engage 2020 is starting in just a few hours. Join us watching the very first wordwide online FileMaker conference and come to say hello to our virtual booth! To celebrate 20 years in business we are offering 20% discounts on our products to every attendee who shows up.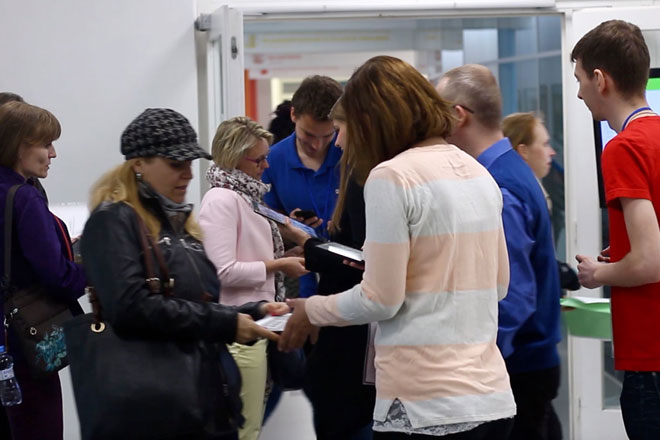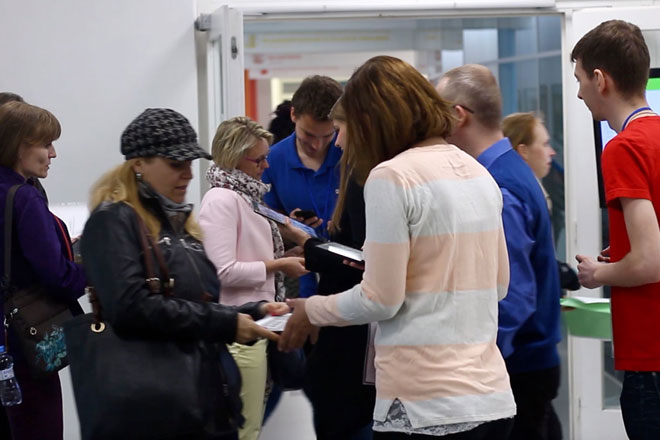 Scavent is a complete software solution for live event organizers, that grew up on our personal experience with the use of modern technologies. We can customize Scavent to fit your individual needs and use it to help you organize your event, so that you can focus on providing great content and leave the organizational difficulties in our hands.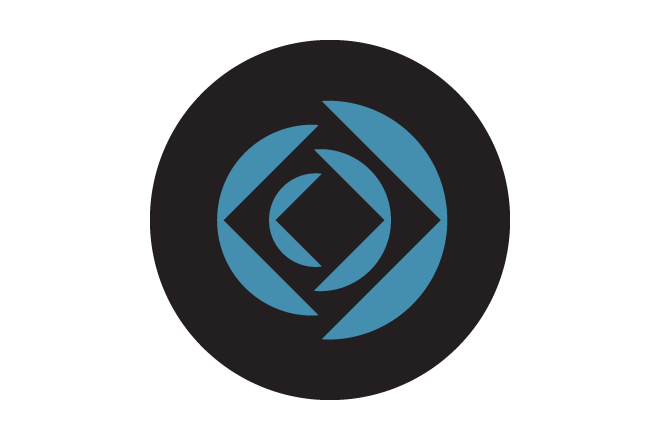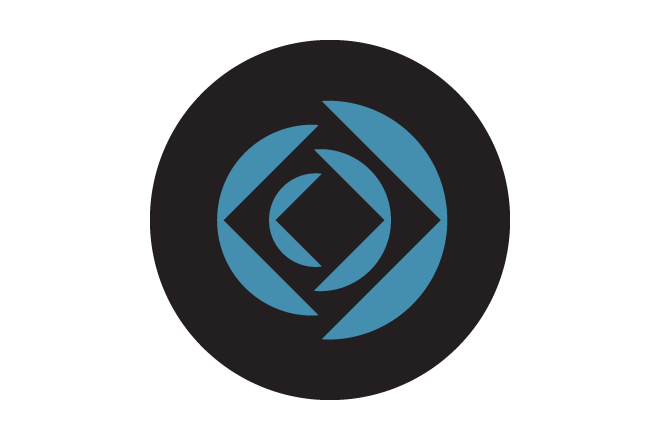 Claris has released FileMaker 19. We have tested all our products and are happy to confirm that they all work fine with the new version, only iOS versions of our plug-ins need to be updated for the new iOS App SDK. Now we are preparing our performance lab to test FileMaker 19 performance and compare it to the previous versions.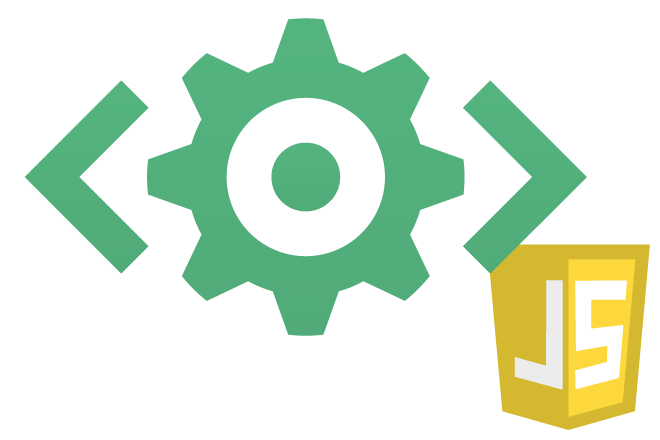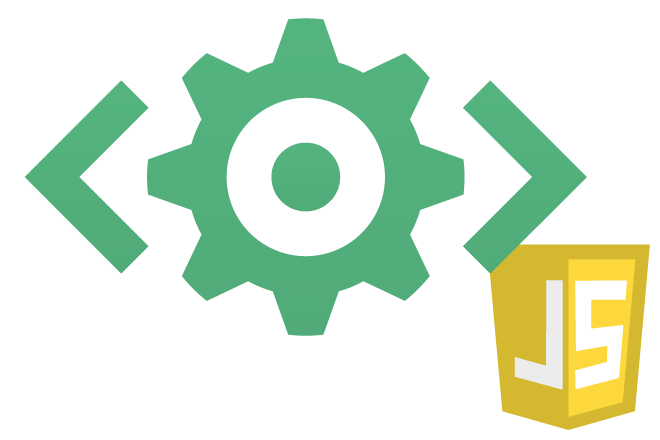 We have just added fmRESTor.js as a second flavor of fmRESTor, our open-source library helping web developers to leverage the RESTful FileMaker Data API with ease. The new flavor lets you connect to FileMaker Server directly from JavaScript, without a need for any hosted intermediate code.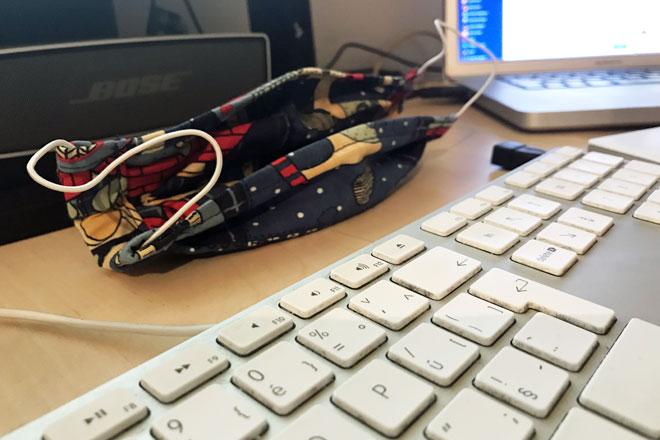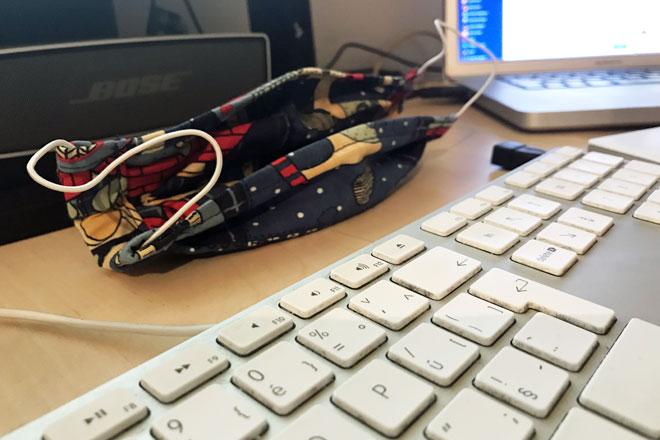 When most of the world is forced to work from home, many things you took for granted can disappear over night. Speed of the internet is one of them, performance of your business critical apps follows very closely. So let me share a few tips on how you can optimize your FileMaker apps for working from home over the slower-than-usually internet.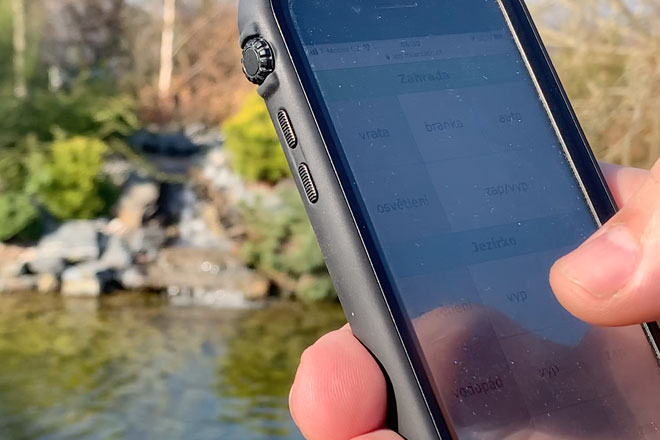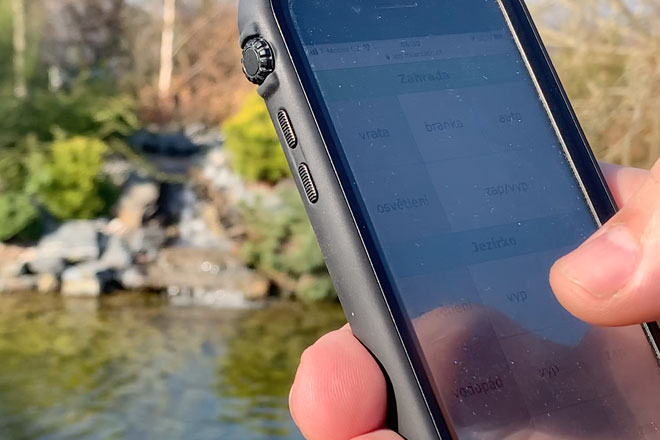 A few years ago I made one of my dreams come true. I built a pond in our garden. There are water plants, fish, and other water animals living in the pond. To keep the pond in good conditions, I have automated control of its environment with the help of Claris FileMaker and Raspberry Pi…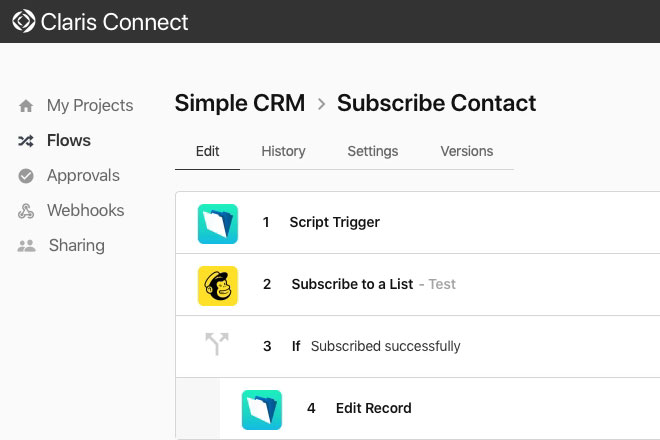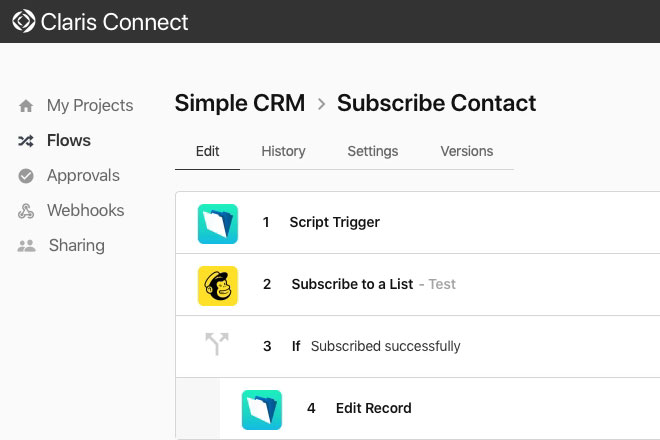 Claris has recently released Claris Connect. It's an integration platform provided as a cloud-based service, letting you easily connect many different apps and make the data smoothly flow between them. To show you how it works, I have prepared a short demo using Claris Connect to integrate a FileMaker based CRM with Maichimp.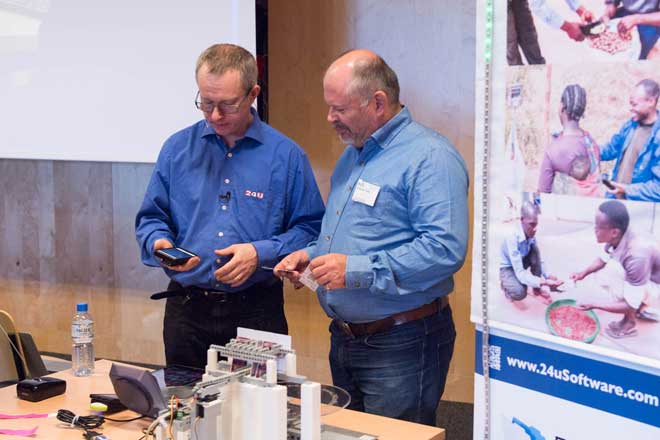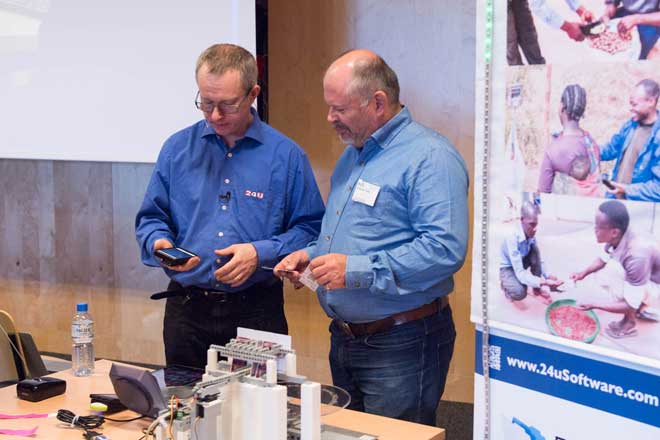 You have probably already read about our presence at FileMaker Konferenz 2019 where we shared fresh results of testing FileMaker 18 performance, but we cannot omit the recap of the previous conference, held in a beautiful ski-resort Malbun in the east of Liechtenstein.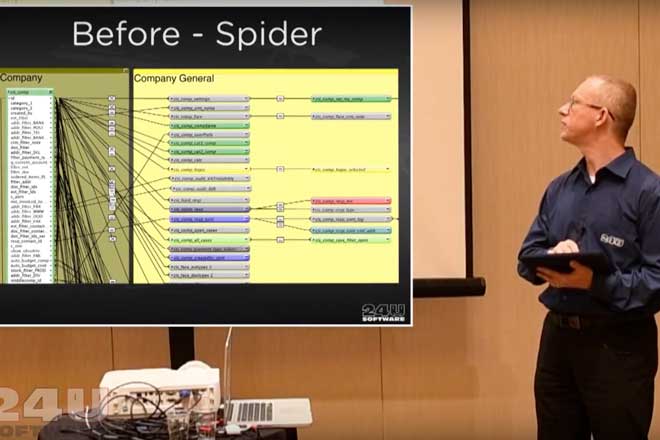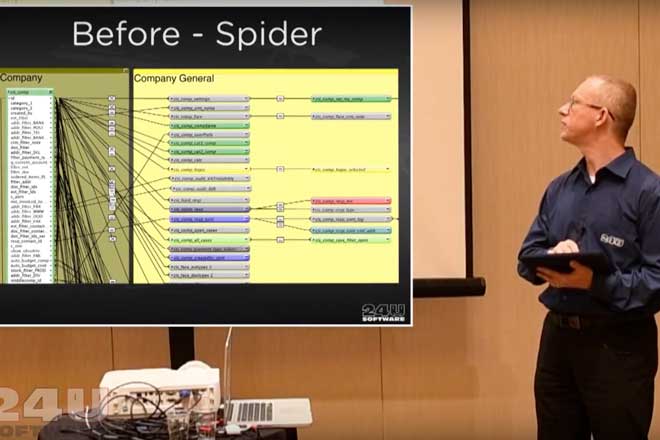 In October 2017 we proudly sponsored the German-speaking FileMaker Konferenz again. HOnza Koudelka, our mad optimizer, presented two sessions there, both focused on FileMaker performance.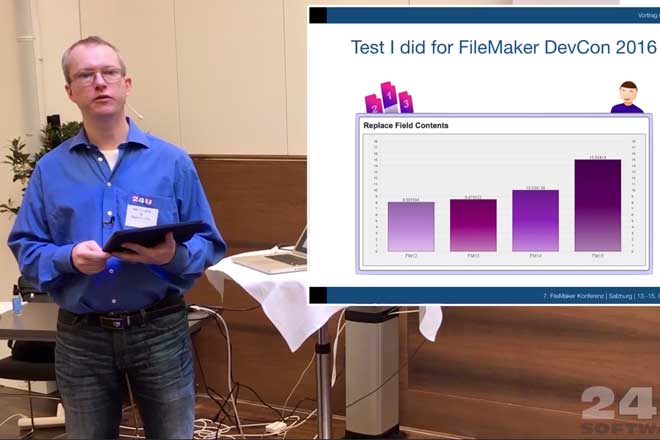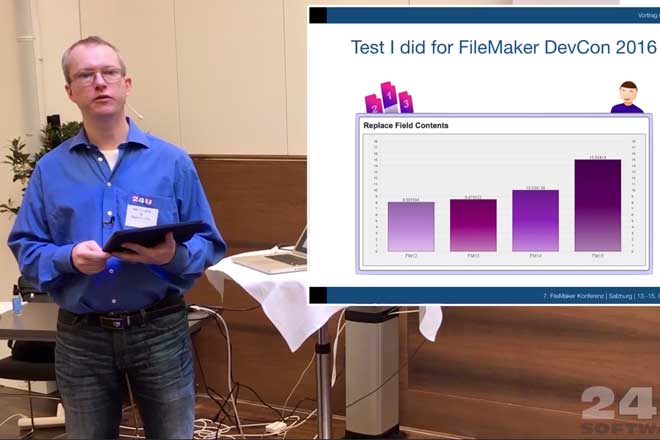 After presenting at four German-speaking FileMaker conferences, let us take a brief look back at the first one in 2016 where all our European DevCons presence began. For the first time, in 2016 we had some really interesting stuff to show, including two case studies and results of over four thousand performance tests.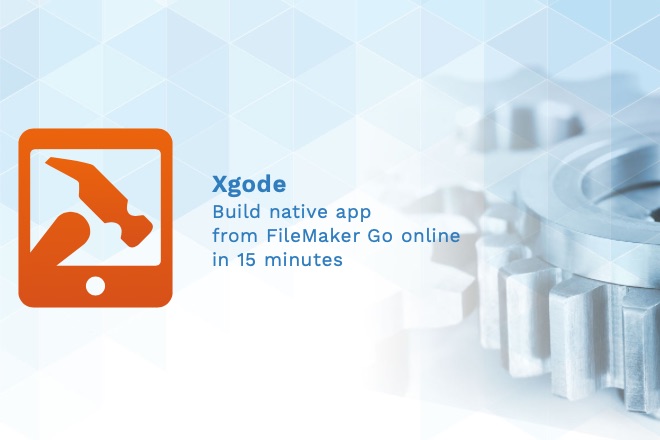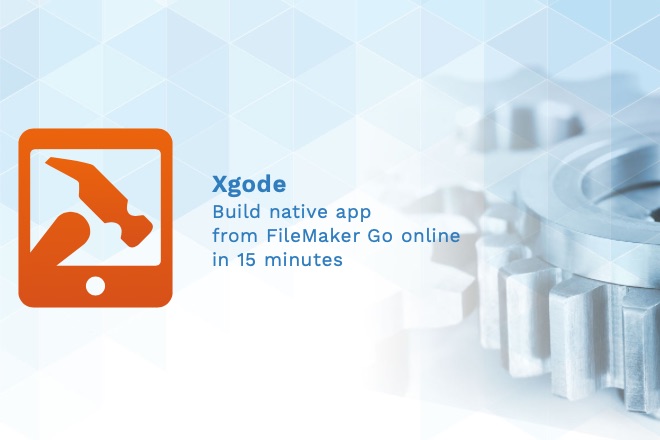 According to Patrick Cranston, there is no better way to build and push mobile apps made in FileMaker to the users. Well, the best way now got even better as we released a new version…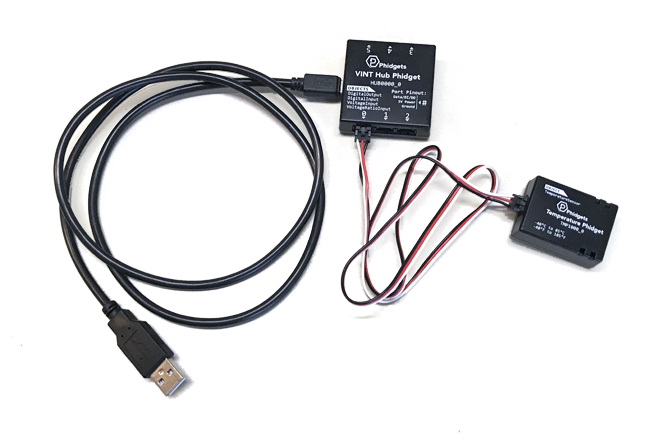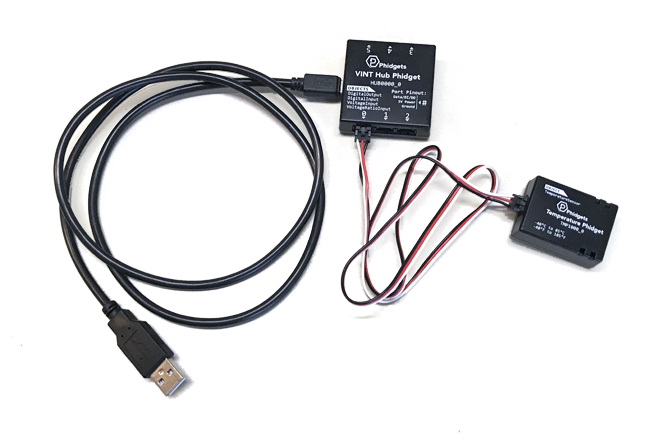 If you have a custom software system to run your business, then you probably want to integrate it with everything that's important to your business. One such example is monitoring conditions in your server room. No one wants to come to the office on Monday only to find out that their servers got burned due to air-condition failure.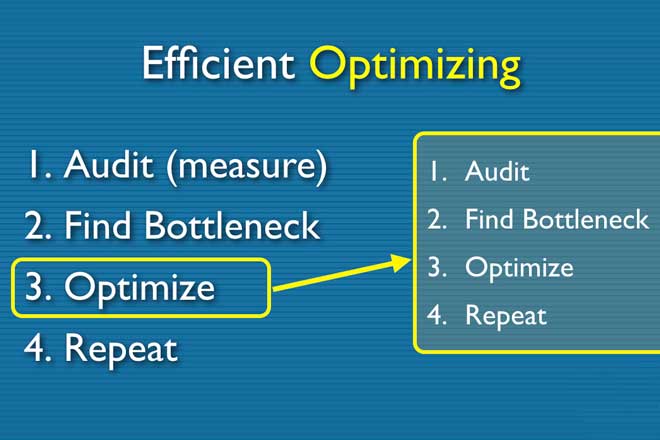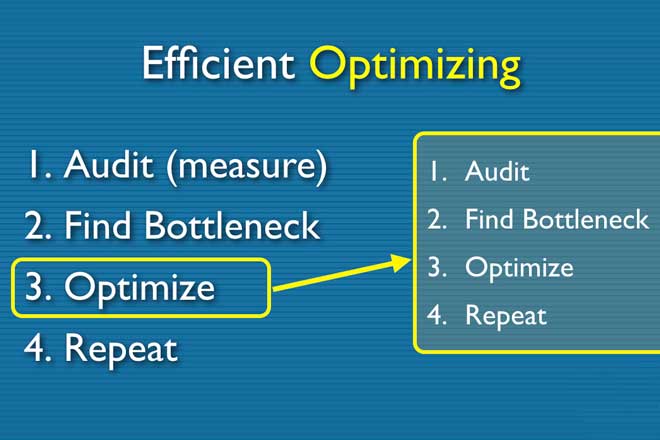 After participating on Pause[x]London 2011 and Pause[x]Berlin 2013 I got invited to attend Pause On Error Portland 2014 as well. Even though my schedule did not allow me to attend in person, I managed to host one session about Efficient Optimizing and Troubleshooting of FileMaker Solutions and Business Processes remotely over Skype.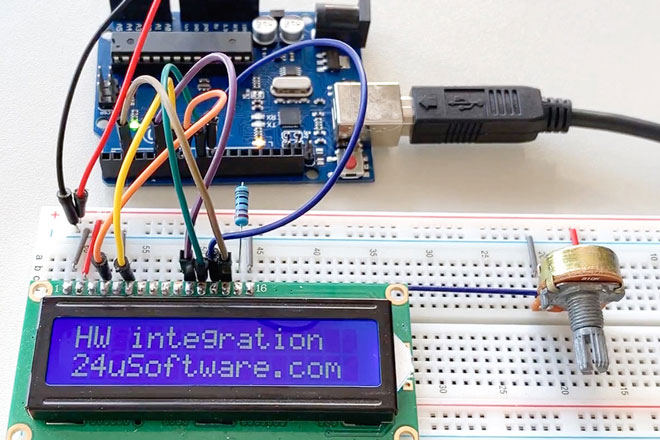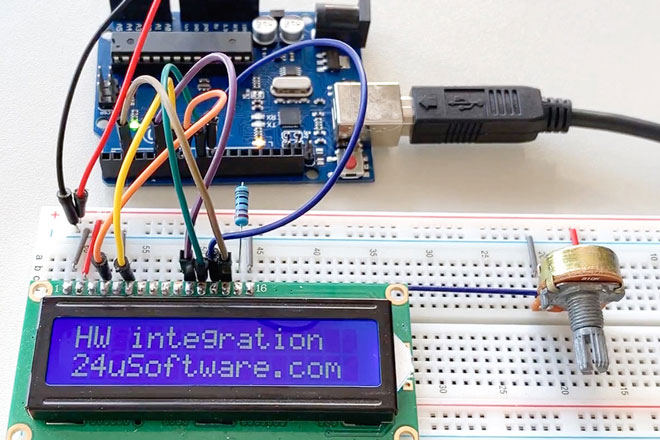 We are extending the range of hardware modules that can be easily integrated with the FileMaker platform by adding support the popular open-source hardware platform Arduino. The successful Phidgets Plug-In so becomes Bridge to reflect the growing range of supported hardware platforms.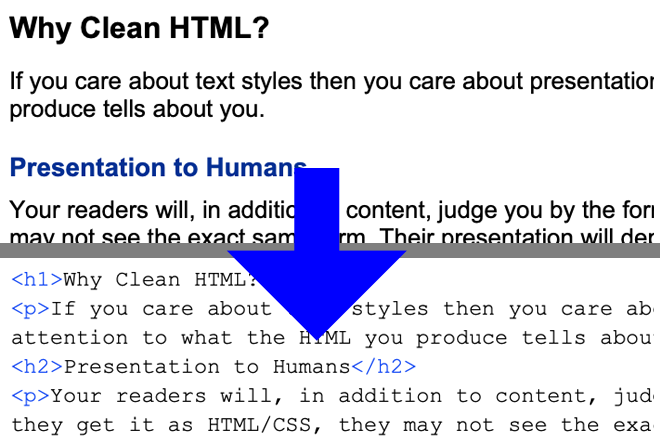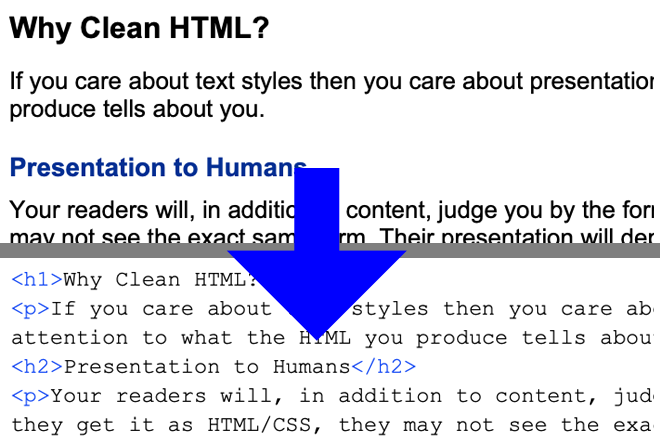 If you care about text styles then you care about presentation. And if the text you produce is going to be presented in the digital world, such as on a website or in an e-mail client, or any other platform based on HTML and CSS, then you should pay attention to what the HTML you produce tells about you, both to humans and to computers.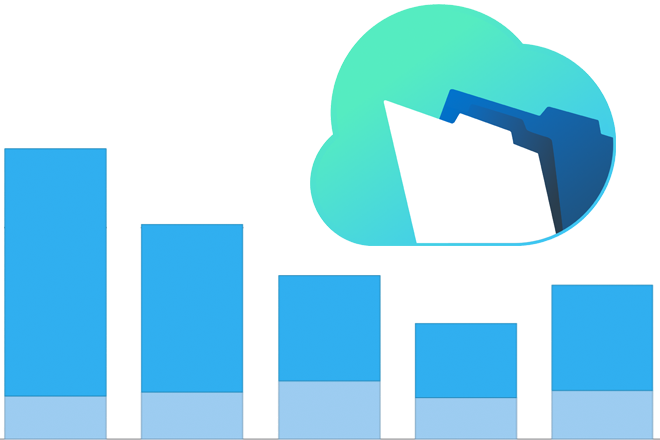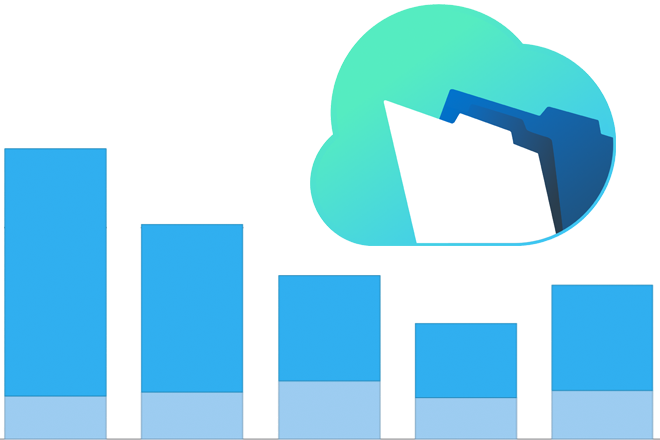 How fast or slow is FileMaker Cloud and what should you know before deciding to throw away your old Mac mini you're using to run FileMaker Server and move your databases to FileMaker Cloud? Let me put the other aspects, such as cost or security, aside for now, and focus solely on the performance.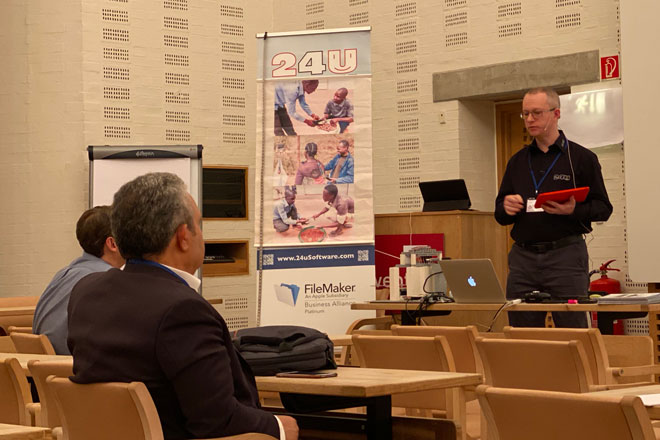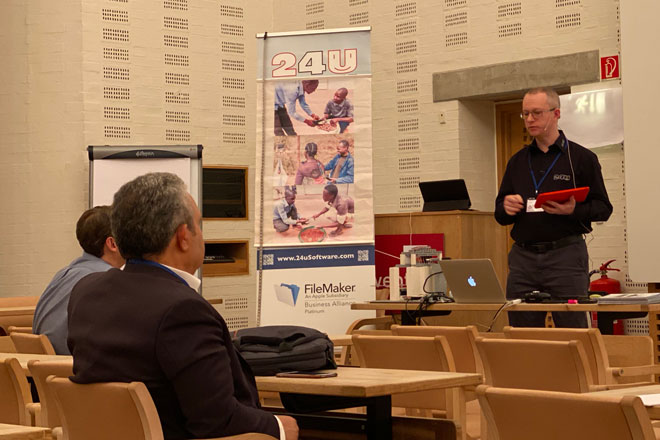 When preparing for our fourth German-speaking FileMaker Konferenz, HOnza got invited to speak at FileMaker Devcon Scandinavia as well. So we ended up participating in 2 European developer conferences this year. We had a great time there and HOnza's sessions were well appreciated. He had to stay for about an hour answering questions.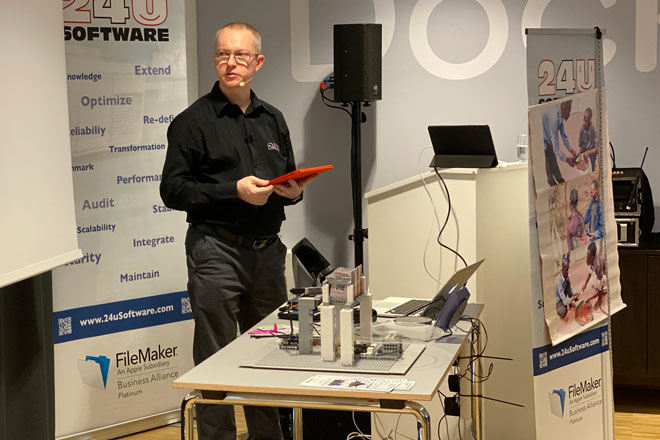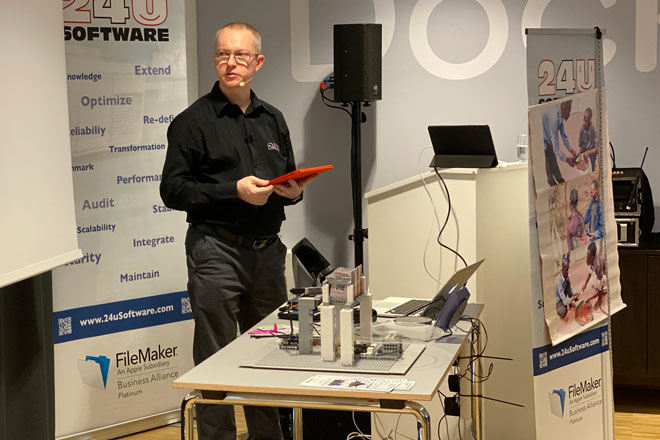 This year, hosted in Hamburg, Germany, over 180 German-speaking FileMaker developers came to this local conference to learn something new and get inspired. The atmosphere of the 3-day conference was very friendly and forward looking, as, how we already learned during the past 3 years, FileMaker Konferenz always tends to be.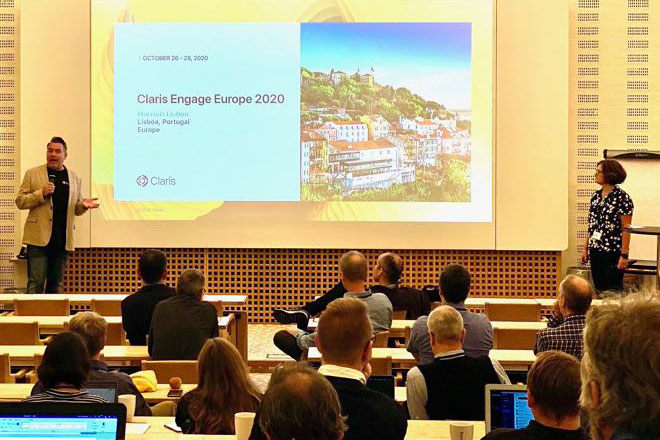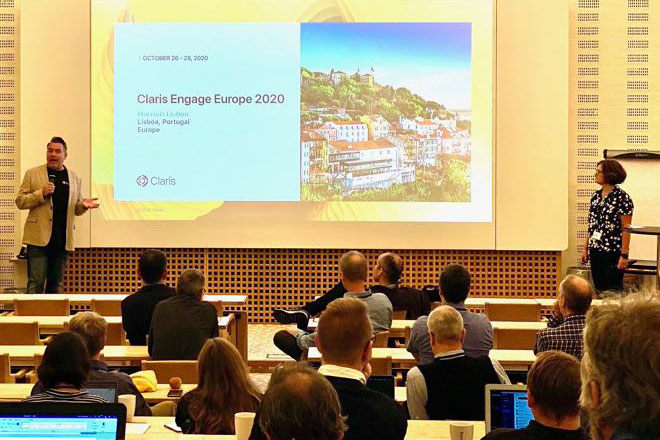 Claris has announced that in 2020 there will be not only Claris Engage in the USA, but also Claris Engage Europe in October, located in Lisbon, Portugal.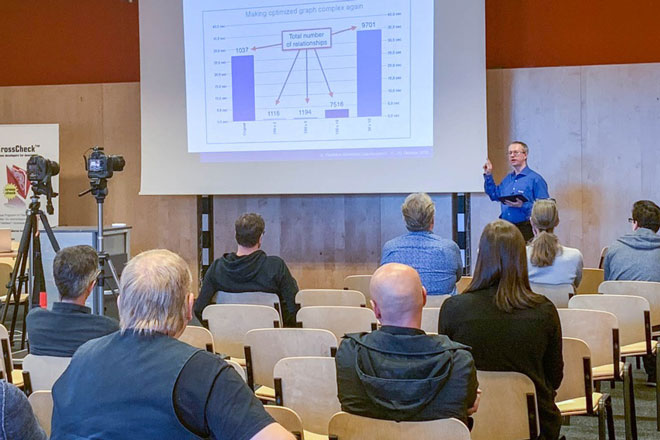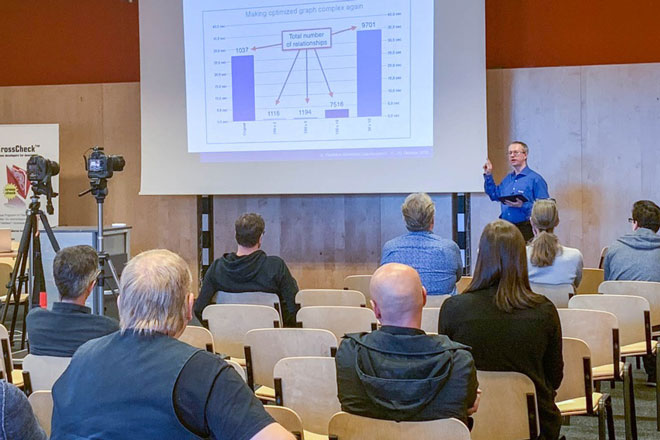 The 2019 European FileMaker developer conferences are just behind the door. This year we have chosen two to participate in - FileMaker Konferenz in Hamburg, Germany, from October 16 to October 19 and DevCon Scandinavia in Helsingør, Denmark, from October 20 to October 21.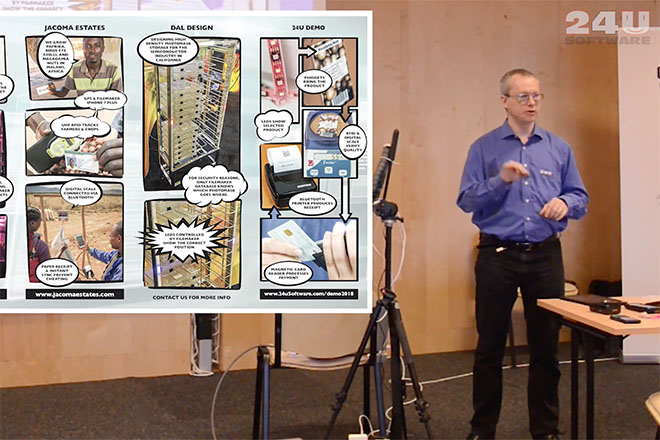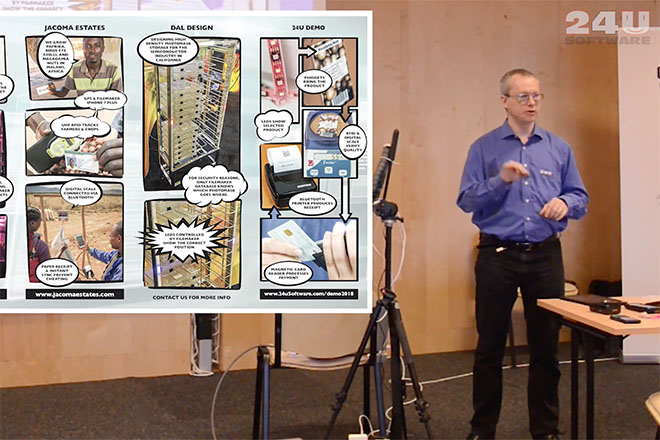 HOnza leads you through our virtual store at #FileMaker Konferenz 2018. You can see all the hardware components of our mobile demo store. Would you like to buy a paprica, chilli pepers or macadamia nuts?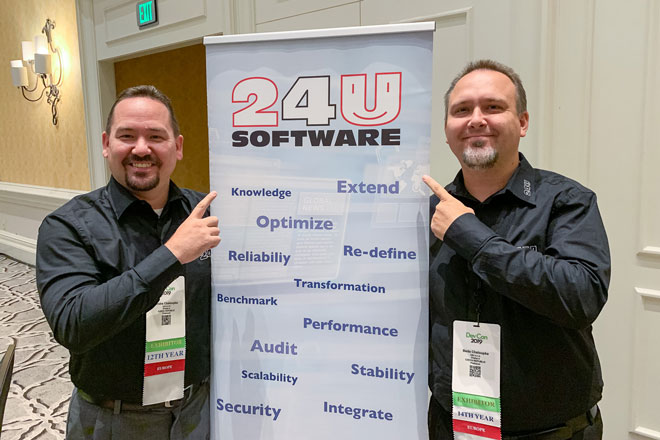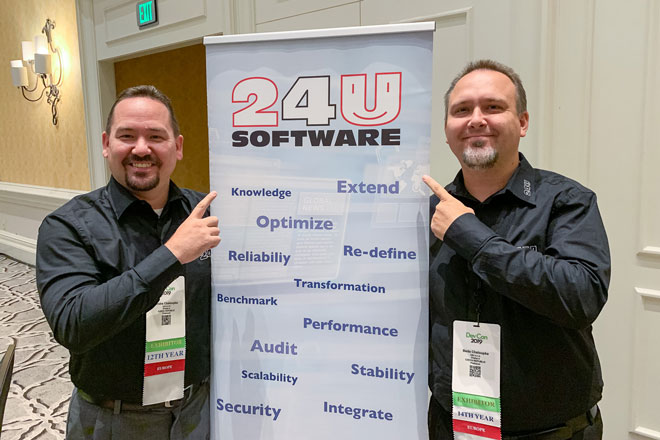 Our team crossed the ocean again to show our skills and upgraded demo at the FileMaker Developer Conference, which took place in Orlando, Florida. We answered a lot of questions about FileMaker and we discussed every problem our customers came with.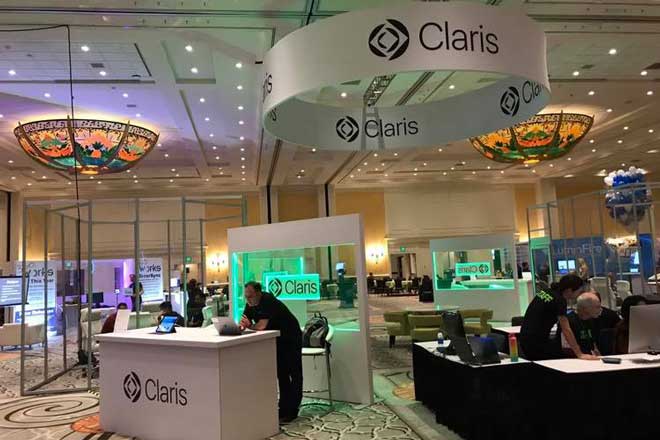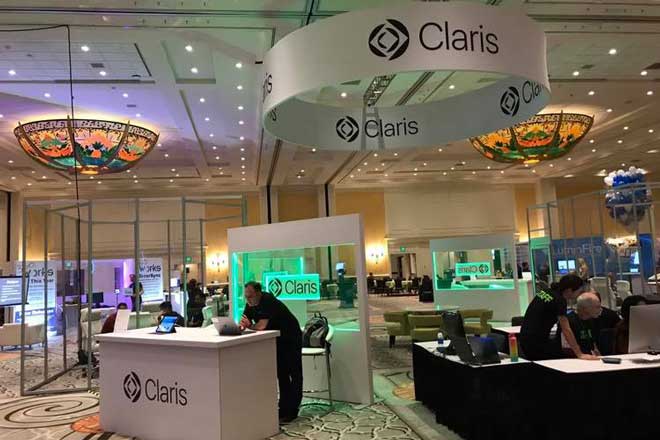 FileMaker is now Claris. Again. FileMaker Platform remains a flagship product but other products are coming, first of them being Claris Connect, an integration service developed by an Italian company Stamplay, now acquired by Claris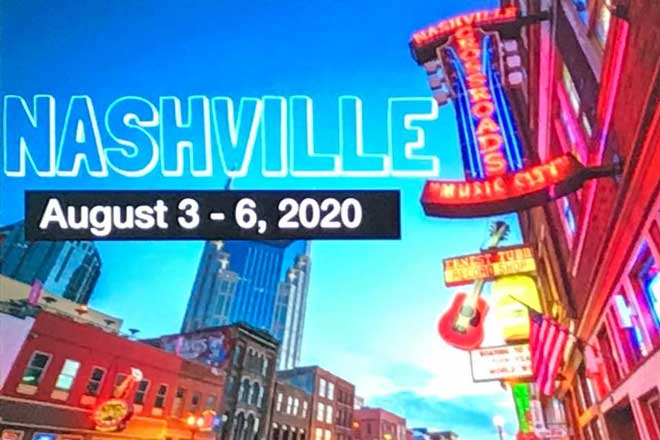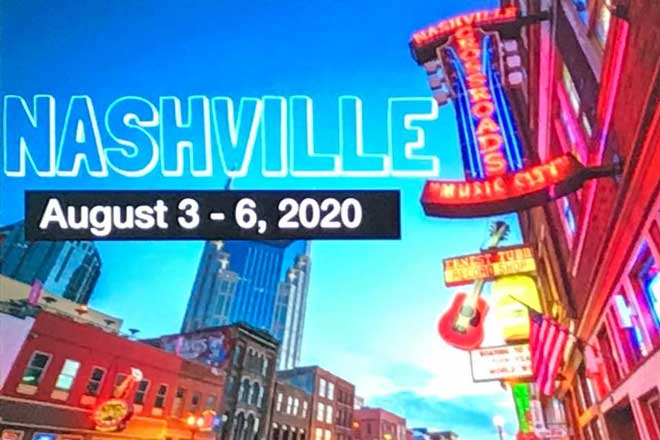 Our team of experienced FileMaker developers look forward to meeting you next year at #Claris Engage 2020!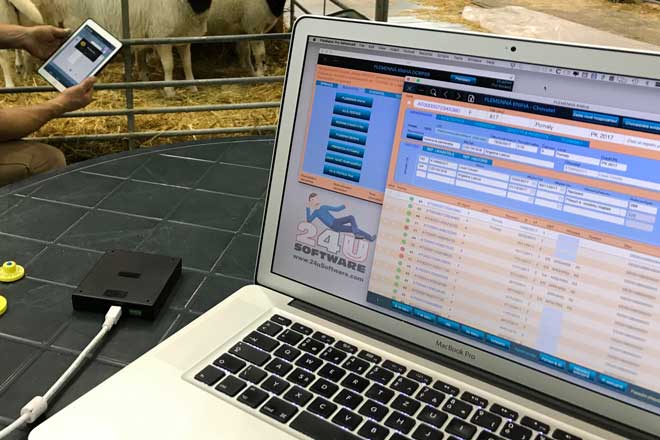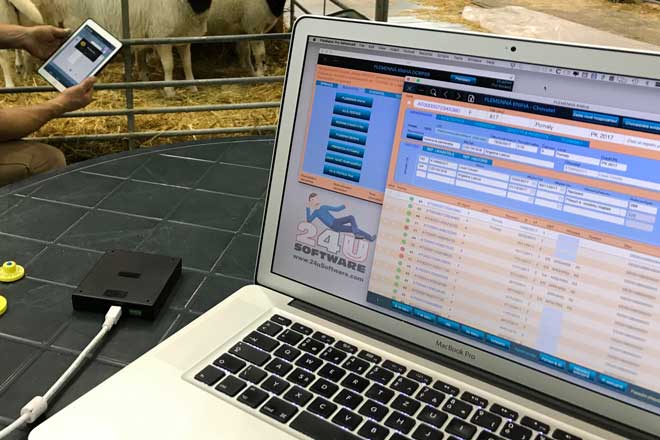 Our team of experience developers has just helped our client to safely migrate database from FileMaker 10 to FileMaker 18. Let us take care of your solution. New FileMaker version is just the beginning.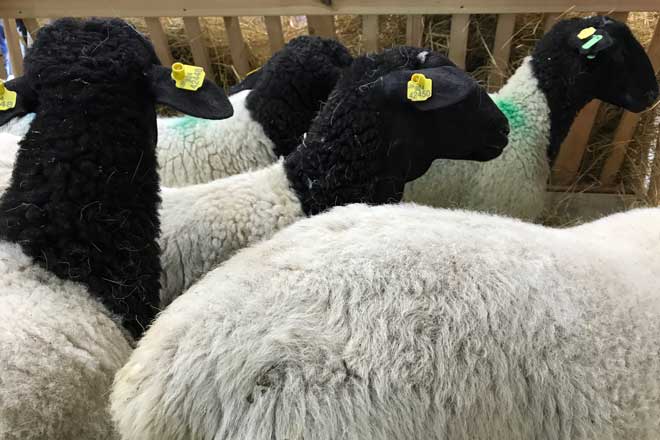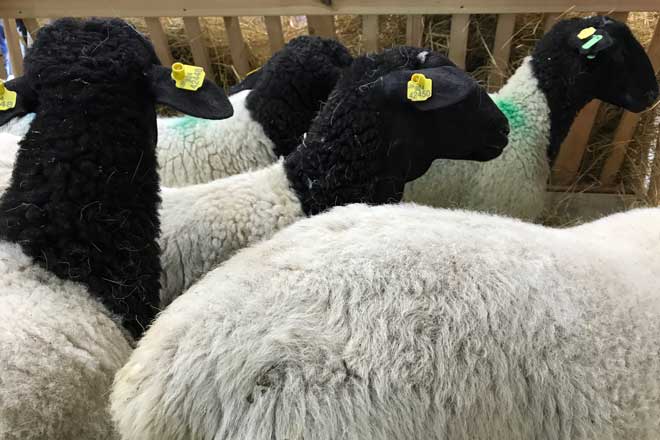 Counting sheep may put anyone asleep but for a sheep farmer sorting sheep is a real madness. Therefore our customer Jacques Kirouac from Quebec developed a new solution Sheep Sorter. It's cheaper than other commercial solutions and it's able to sort animals based on many criteria.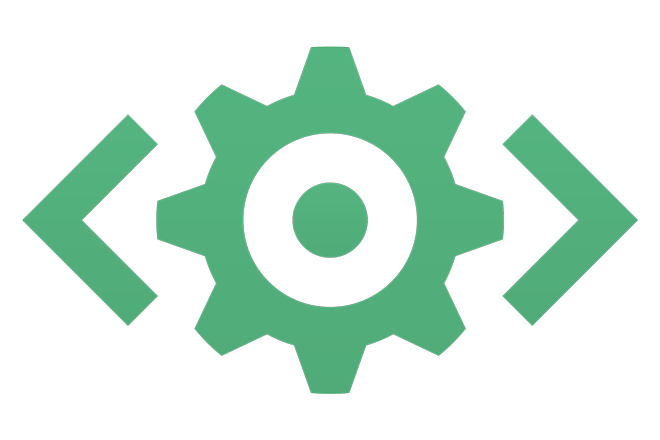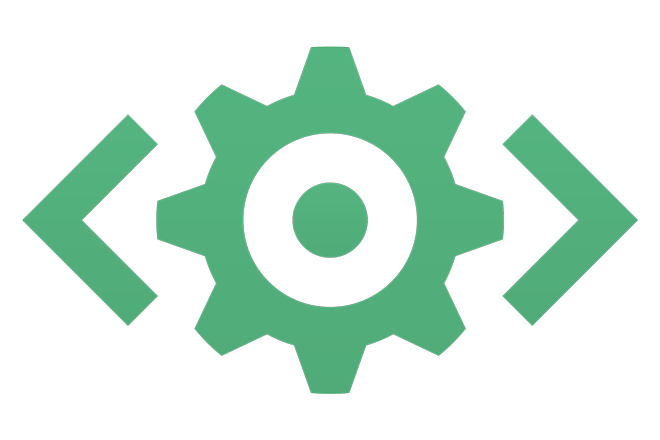 We have updated our open-source PHP library for easy integration of PHP websites with FileMaker Data API to take advantage of the new features introduced in FIleMaker Server 18. fmRESTor is now also available via Composer.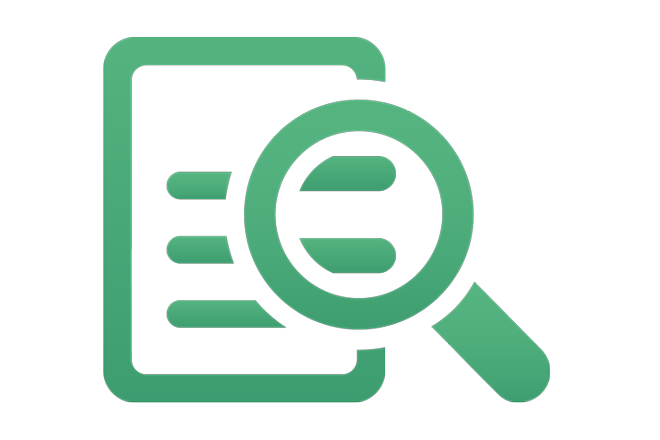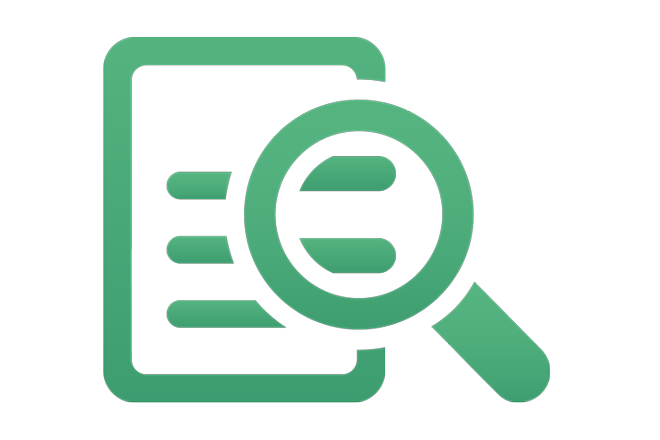 We have released a new open-source tool, useful for every server administrator. Specifically with FileMaker Server admins in mind, this tool lets you get notified about important messages appearing in logs without being spammed by unimportant notifications.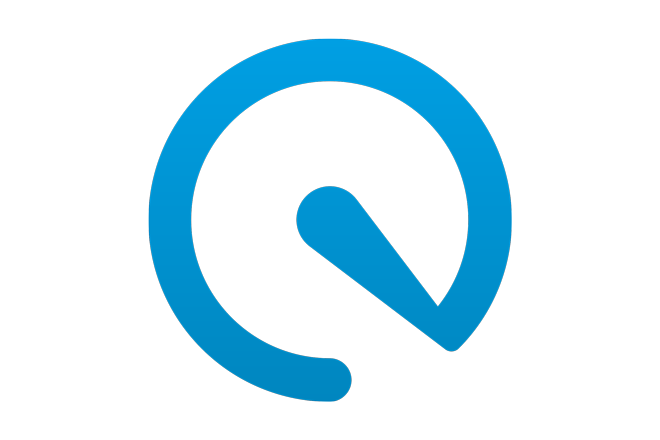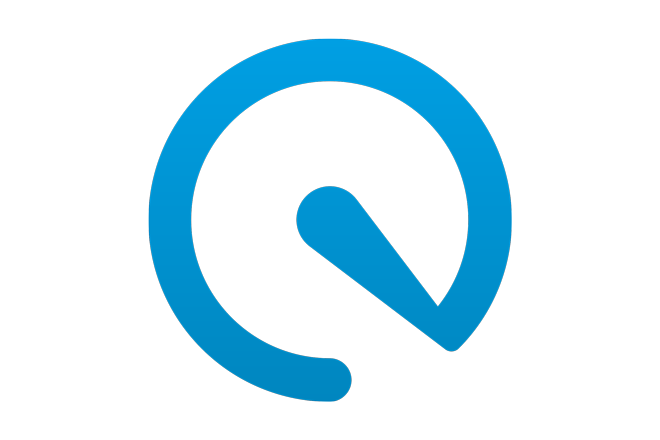 Toolbox 3.0.9 addresses an issue on some Windows configuration returning timestamps with wrong date. Since FM Bench relies on this functionality, we have updated it as well to include the fixed version of Toolbox.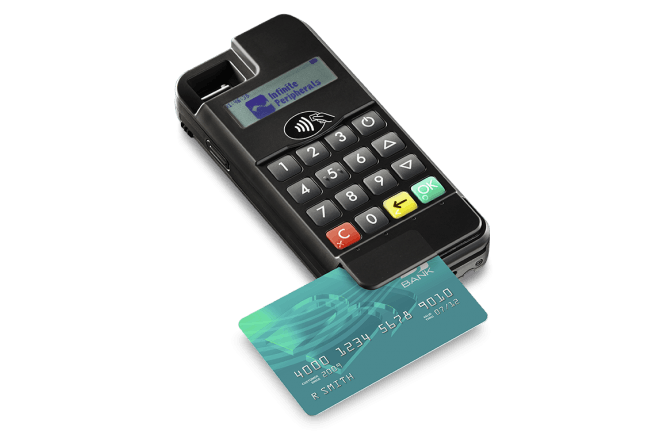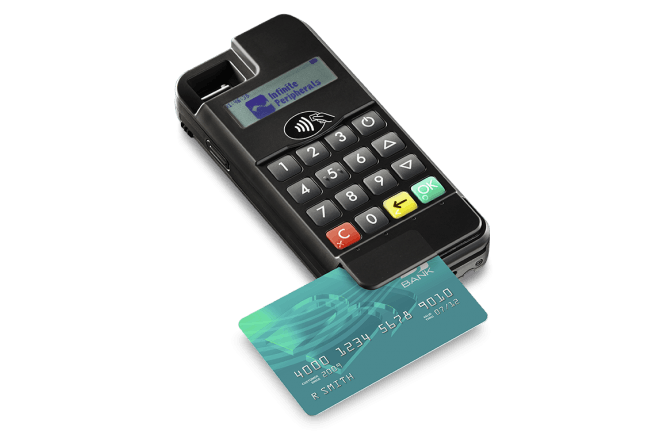 We have added support for mobile payment terminals to our Gonector plug-in to allow seamless integration of mobile paymens for custom apps developed using the FileMaker platform. The new version of Gonector lets your app talk directly to mobile payment terminals from Infinite Peripherals (for Noth America) and Ingenico (for Europe).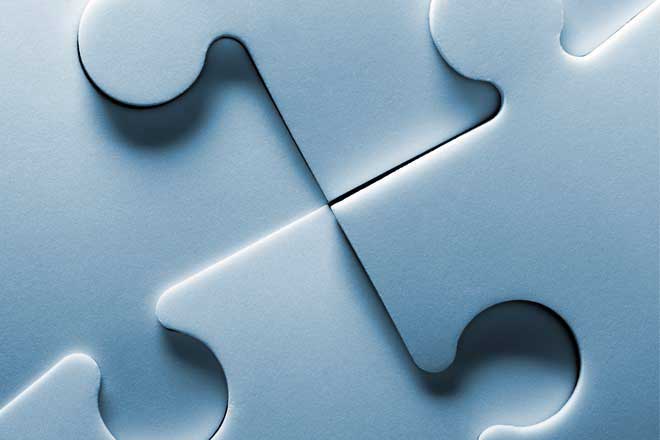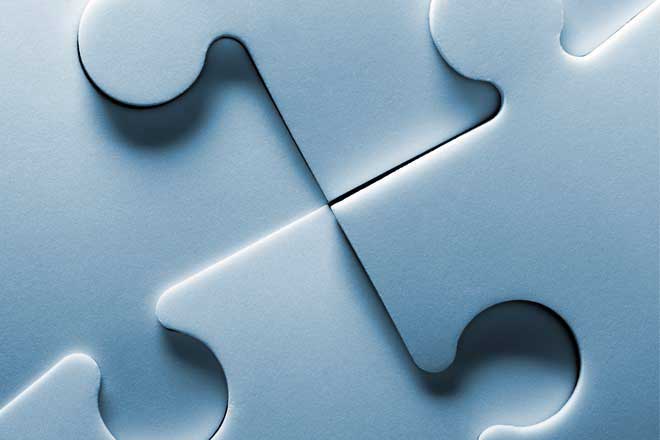 Since eSellerate has recently announced an end of life of their services, we have updated all our plug-ins to use a new way to verify license validity, independently on eSellerate. We also included latest minor improvements and optimizations, including optimizations for better compatibility with the recently released FileMaker 18.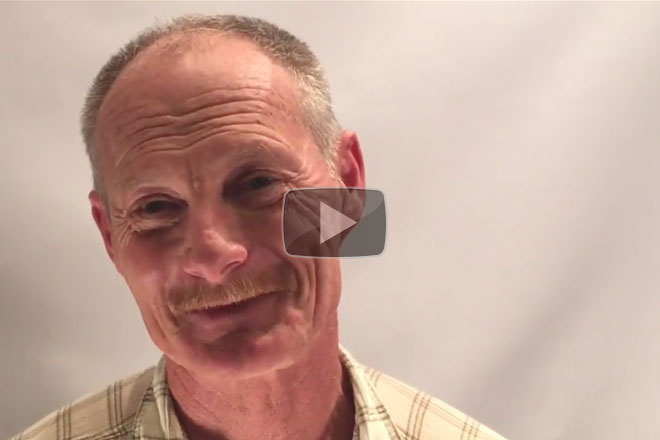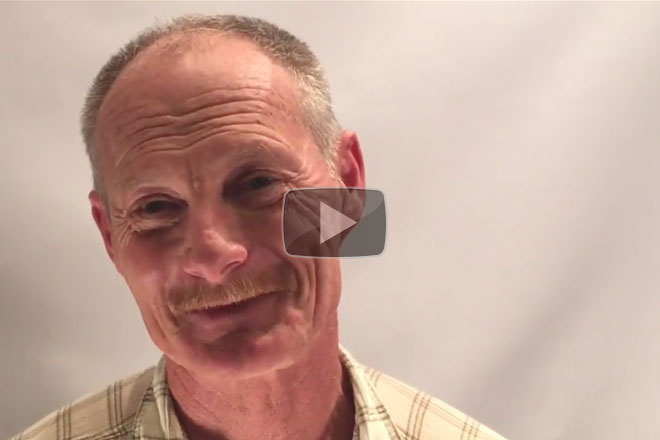 "I would recommend 24U to anybody who had a tricky problem because 24U really helped me to figure it out and I was surprised they could do it!" Craig turned to 24U for help with getting data from an old optometry equipment directly to his FileMaker app.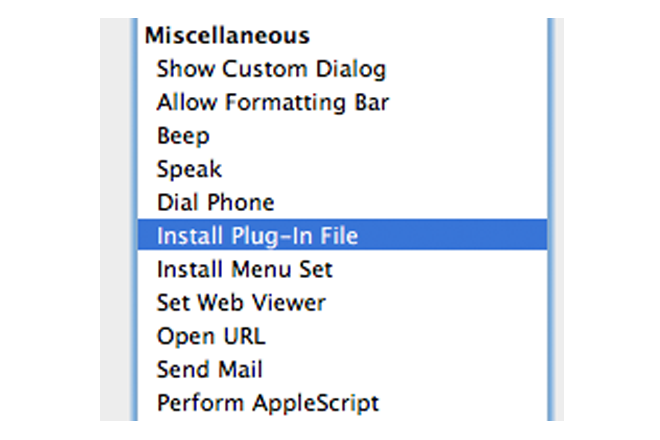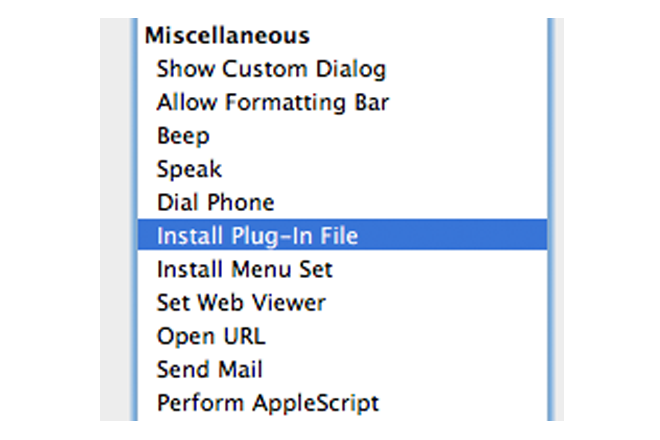 As time passes by it's often hard to notice what changes it brings and fairly judge what wishes are being listened to and fulfilled. We FileMaker developers often tend to complain about FileMaker ignoring our feature requests but let's be honest and admit that's often just an oversight.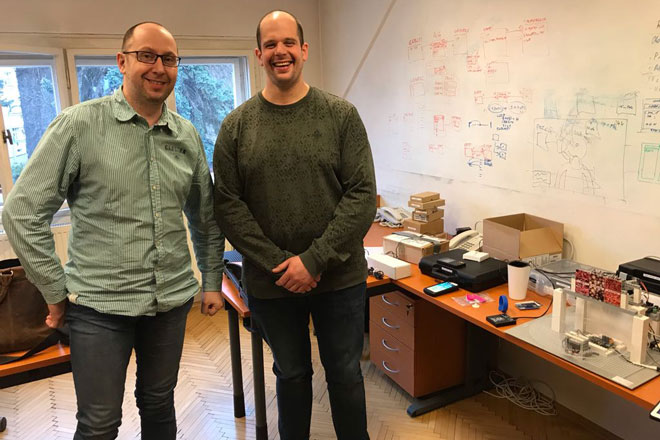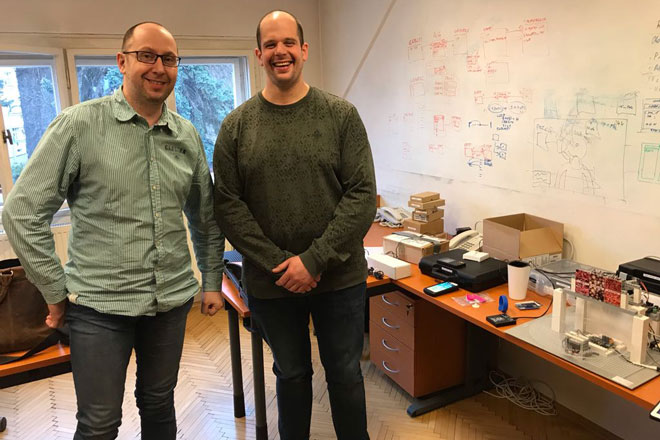 Customers from Holland working on implementing the systems of food quality control came to us to see our demo. They were particularly interested in scanning RFID and reading data from weighing scales on the go. Both these features can be implemented to a custom FileMaker App using Gonector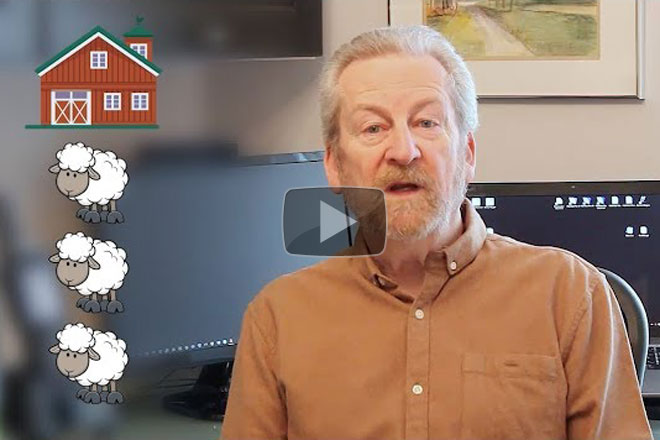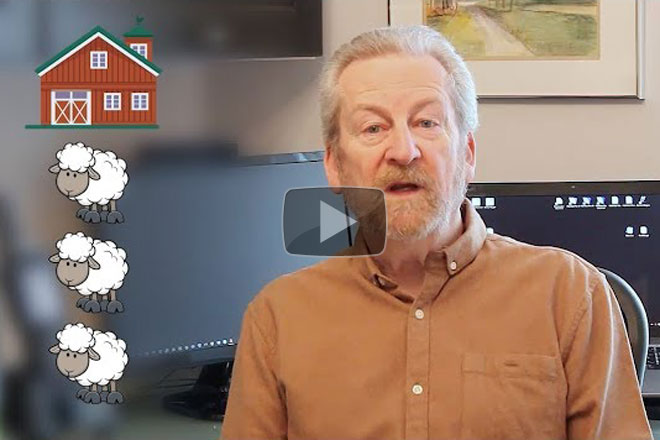 "The 24U Phidgets Plug-In turned out to be solution and the answer." Jacques Kirouac developed his own sheep sorting solution for farmers in Canada based on FileMaker Pro and 24U Phidgets Plug-In. It's interesting to hear how it works and we are happy that Jacques is satisfied with our plug-in and services.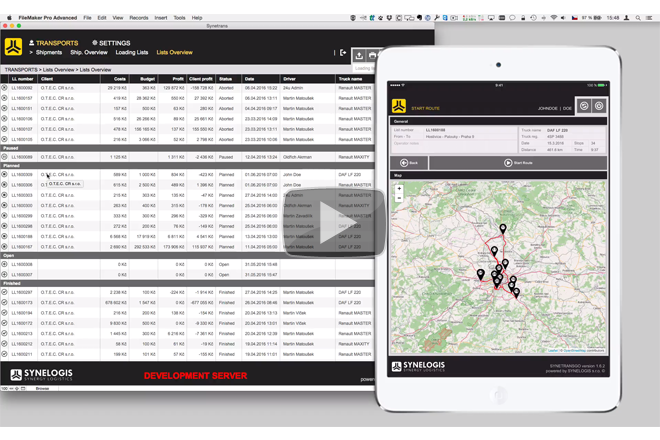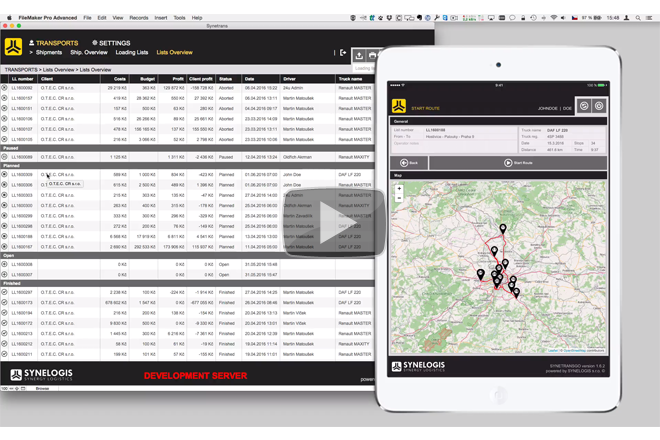 Within only 6 weeks the FileMaker platform helped 24U and SYNELOGIS to develop and deploy a custom app for managing freight transportation that completely replaced paper waybills and allowed truck drivers to share data with dispatchers in real time.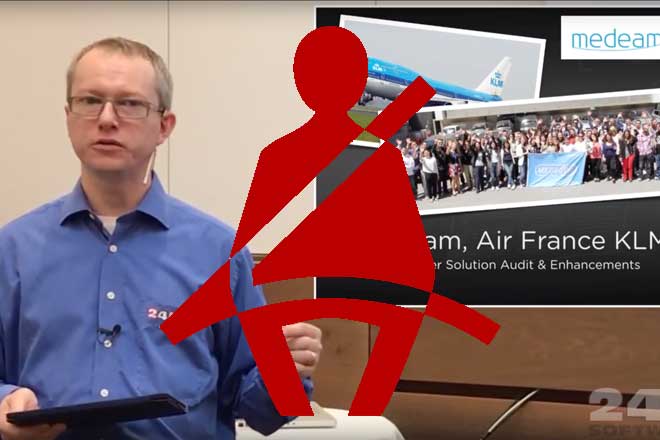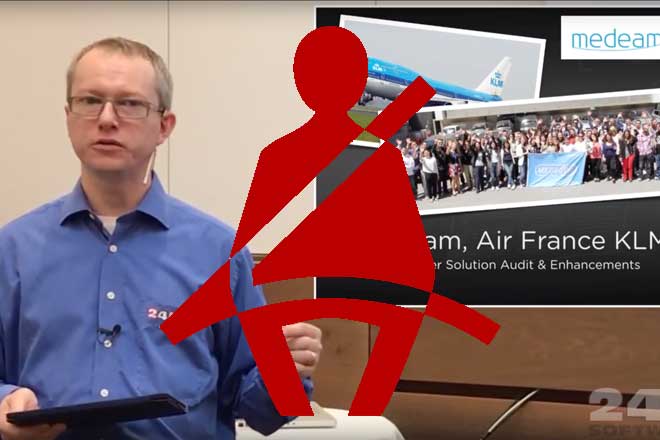 Just like fastening seatbelt can protect your life, having your core systems audited by an independent expert can save your company. In this video excerpt from FileMaker Konferenz 2016 HOnza talks about how our audit service helped KLM to make their own solution more scalable and reliable.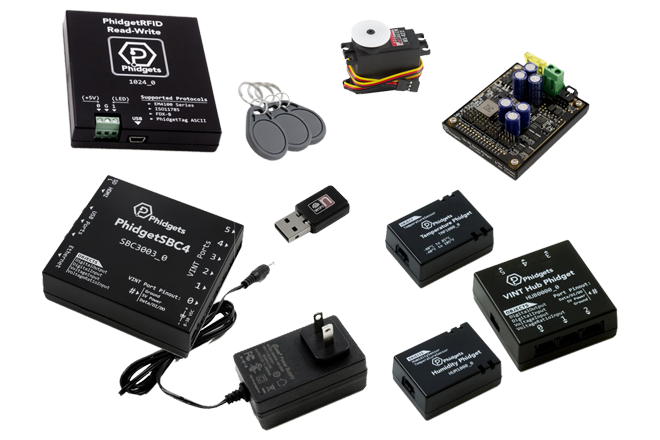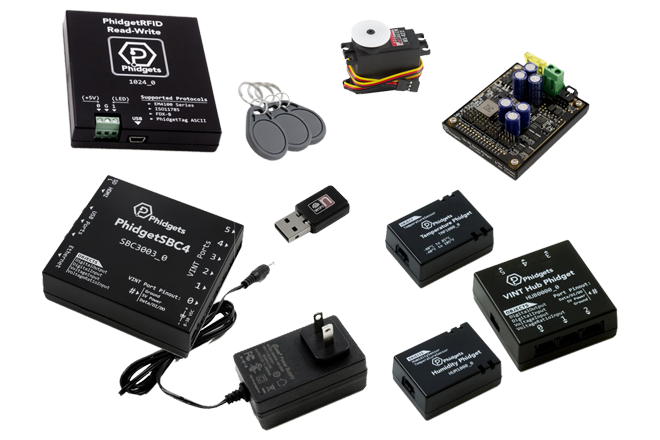 Do you want to integrate physical devices with FileMaker Pro but not sure where to start? Now you can get everything (software and hardware) to get started with Phidgets and the FileMaker platform, at one place.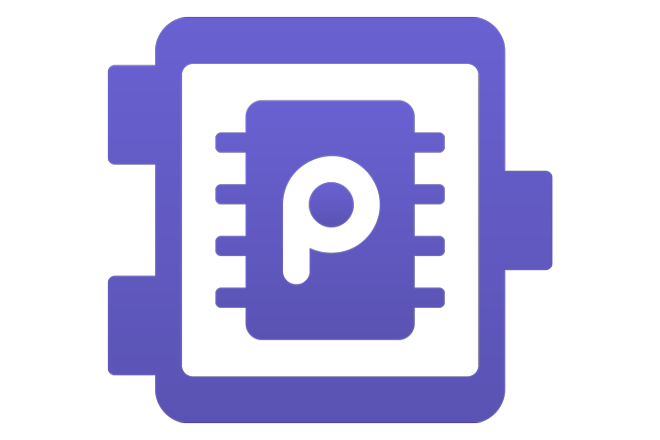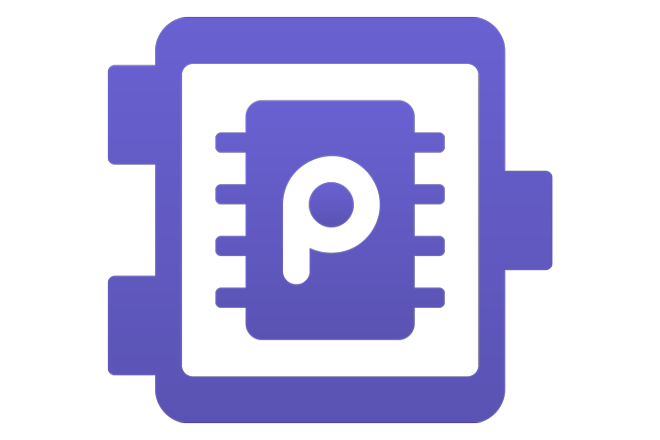 Phidgets Plug-In 3.1 is now available. The new version now brings support for iOS and new features like locking RFID tag while you are writing via Phidget. Minor bugs were also fixed.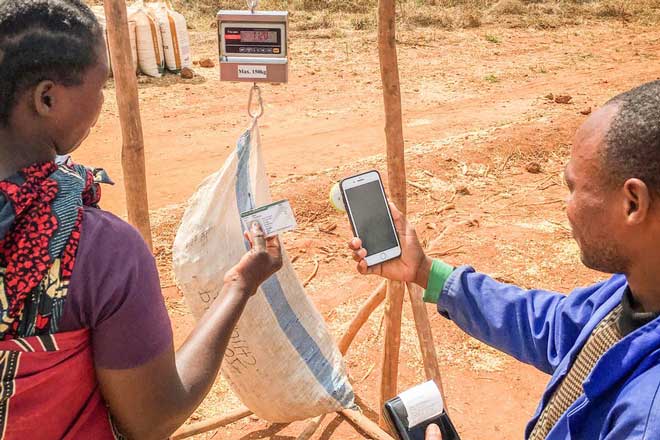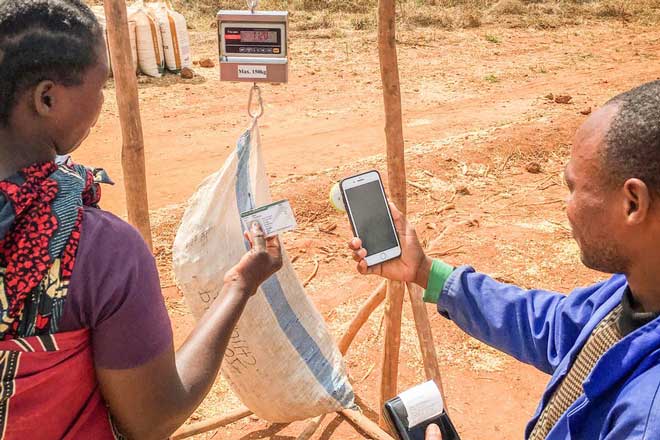 24U's FileMaker developers have released a new version of JOGS, a custom app we developed for our customer from Malawi, Africa. The app was made to help our customer manage purchasing crops from local farmers, now we have added new features to also support distributing seeds to farmers.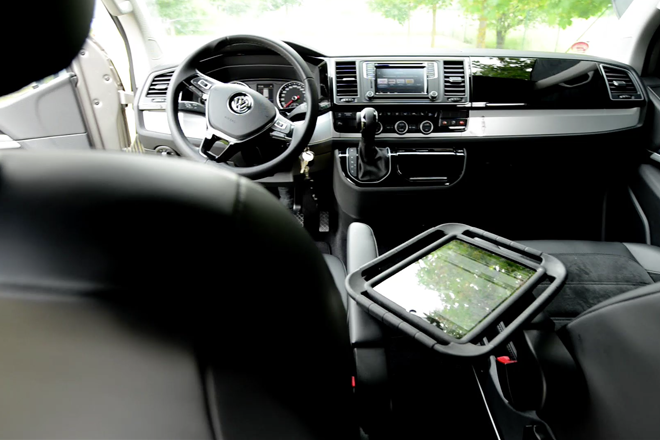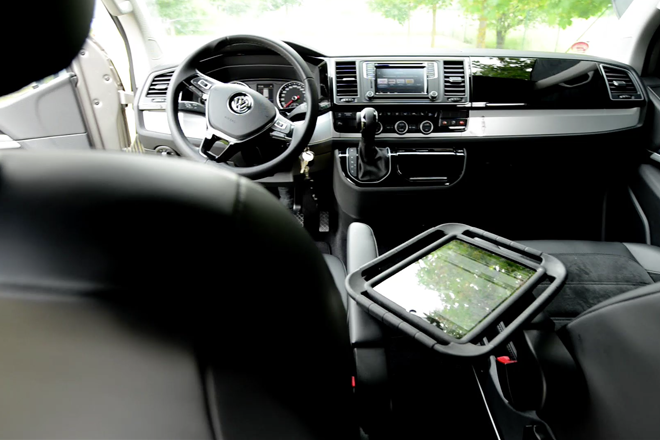 Everyone knows or feels that starting a new business is not easy. There are many startups in these days. Every new company looks for the best possible systems to support their new ideas. We found out that our favourite FileMaker platform is an ideal match for these startups.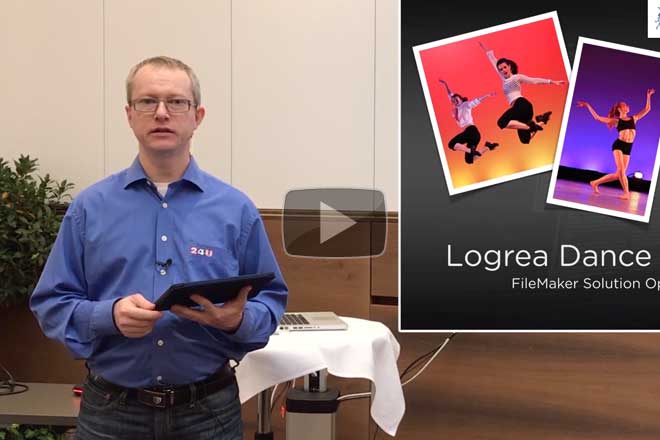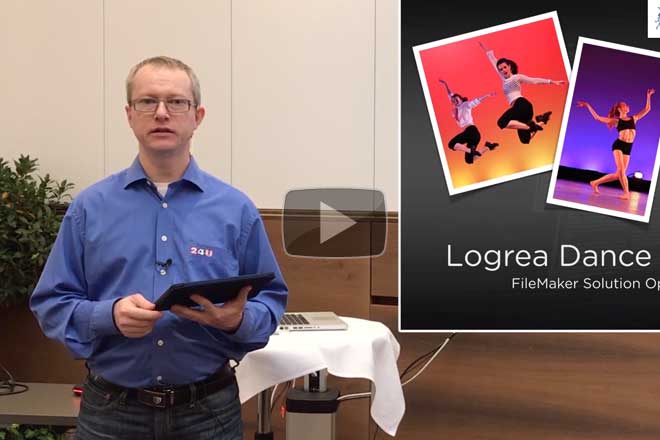 Layout switch takes 40 seconds? How user feels? Maybe frustrated is the right word. This was happening to our user before they asked us for help. Before we found and fixed two bottlenecks.  Layout switch is now 8x faster and 1000 hours a year saved!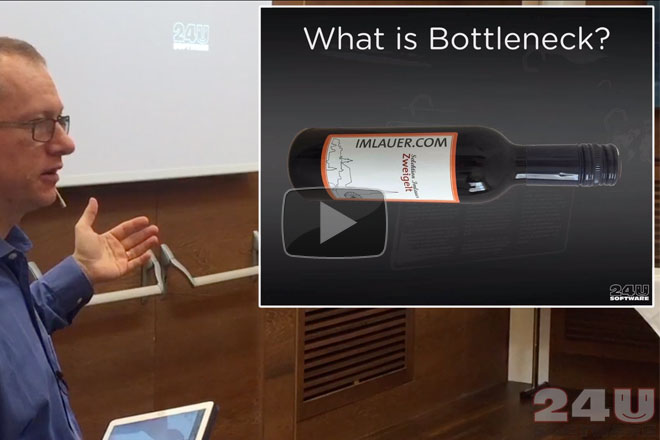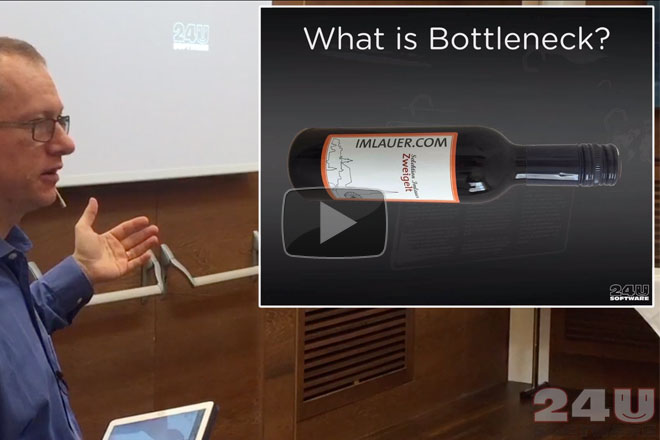 There's a big difference between guessing and knowing. Every FileMaker solution has a bottleneck. Learn what it is and let FM Bench help you to identify it!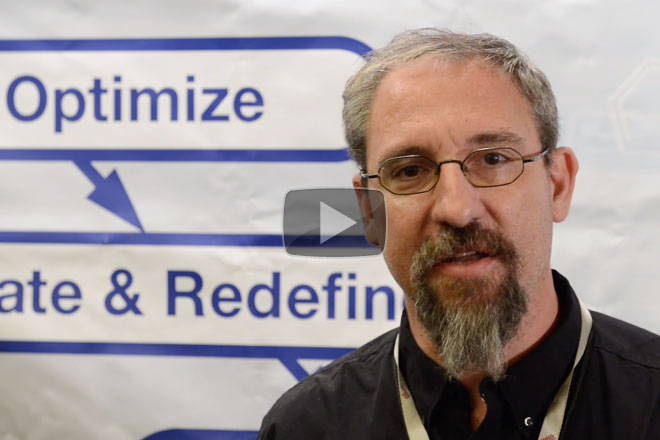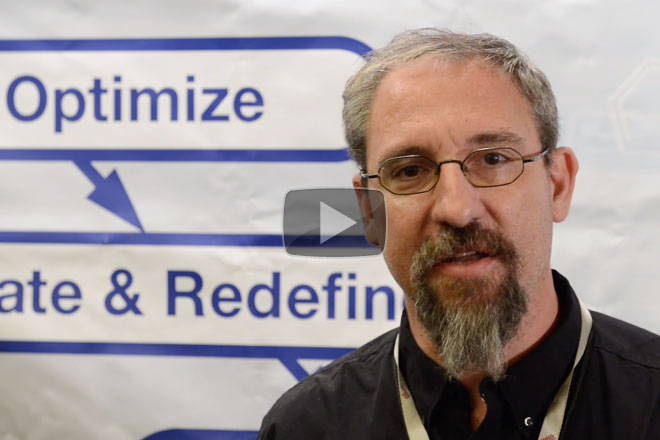 "If you are trying to figure out what's wrong with your solution or how you can make it better, 24U guys are a great resource!" These words come from WorldCloud Inc. CEO Joe King. We are happy to hear feedback like this all the time.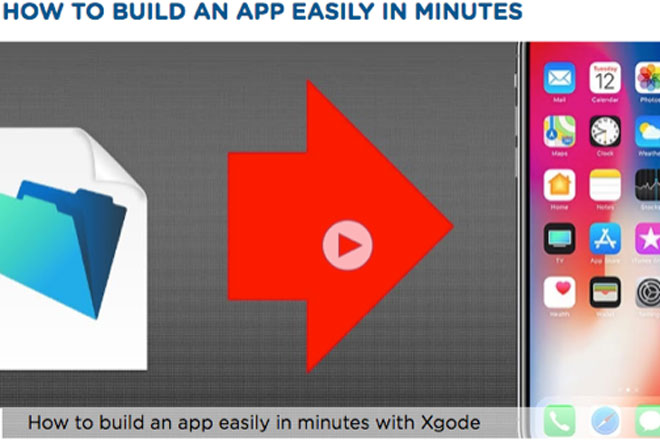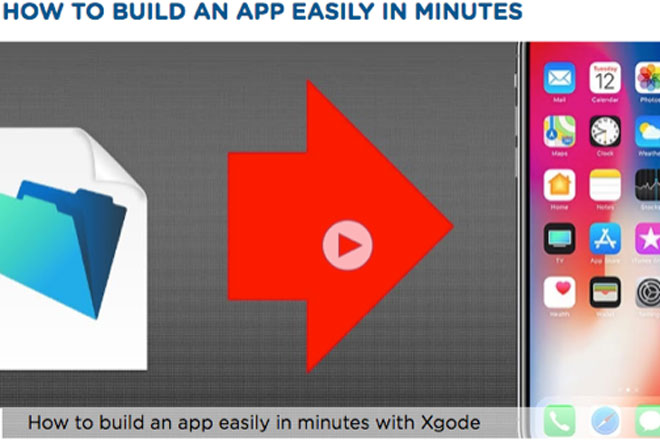 In the last months we have released many new versions of products, even 3 completely new ones - fmRESTor, Xgode and Gonector! That's why Don Clark asked Honza Koudelka as FileMaker Pro Guru.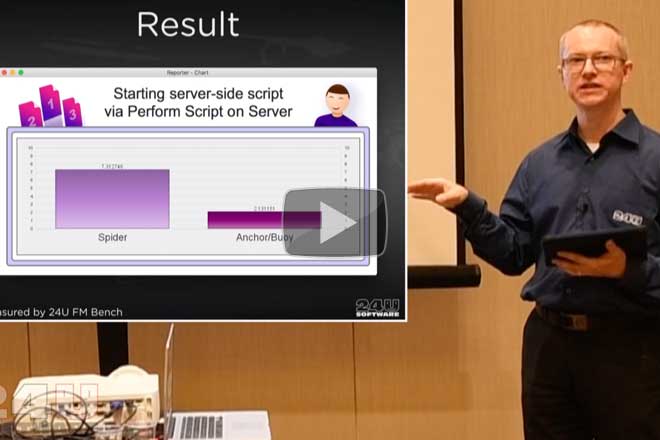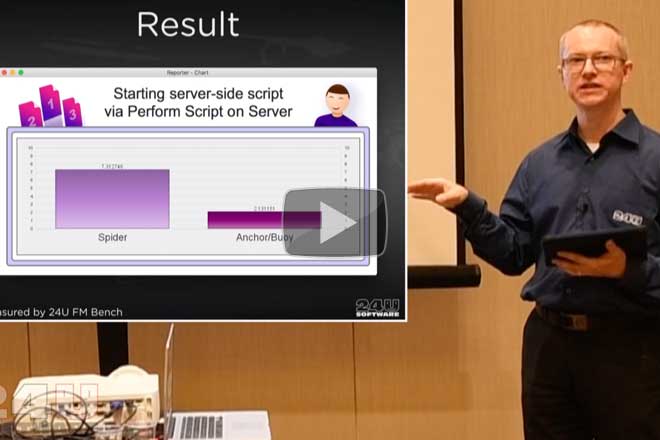 HOnza presented results of converting a complex solution from Spider Web to Anchor/Buoy relationship model, making Perform Script On Server 3.5 times faster. This video is an excerpt of the FileMaker Konferenz (Salzburg 2017) session recording, showing the most inter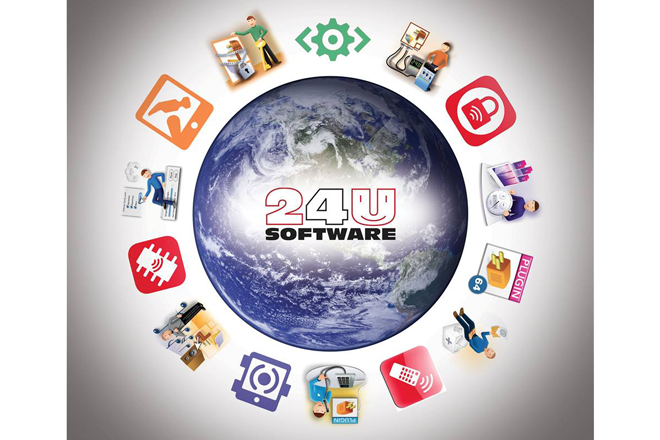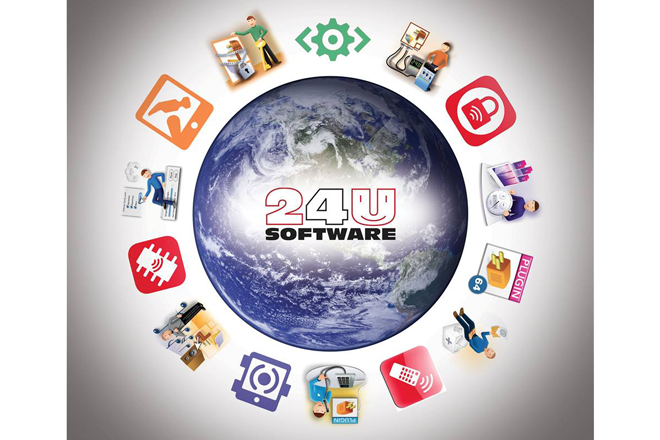 We have sold our licenses to 67 countries around the world Join our customers community. Check out our products.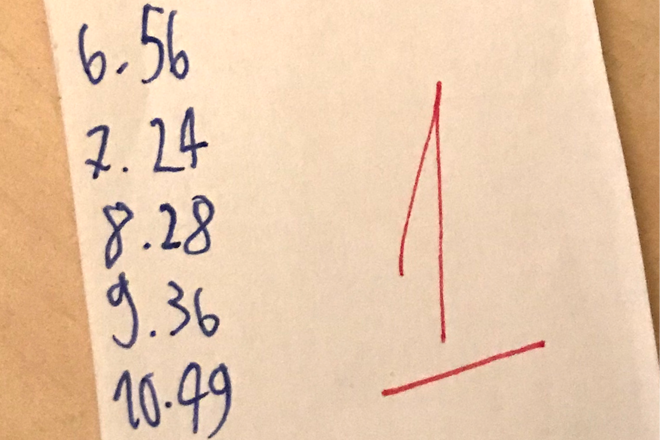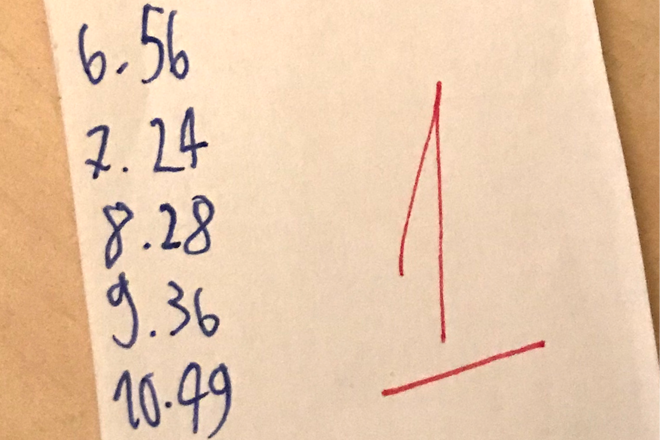 My son Štěpán recently surprised me by bringing an insufficient grade from a math exam. He needed to improve quickly, so I launched FileMaker Pro Advanced and decided to create an app to help him. The next day he got the best grade for a followup exam, not making a single error…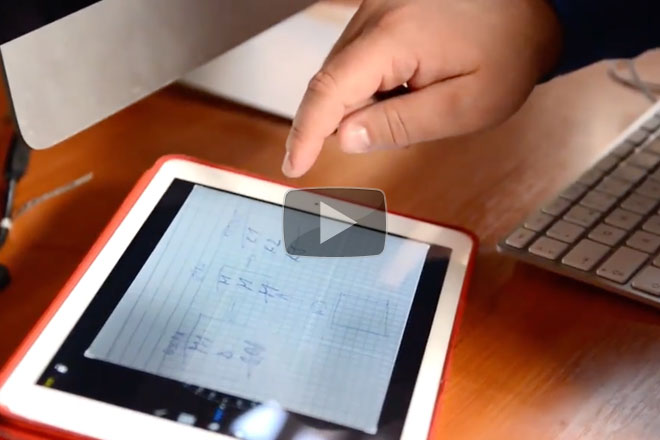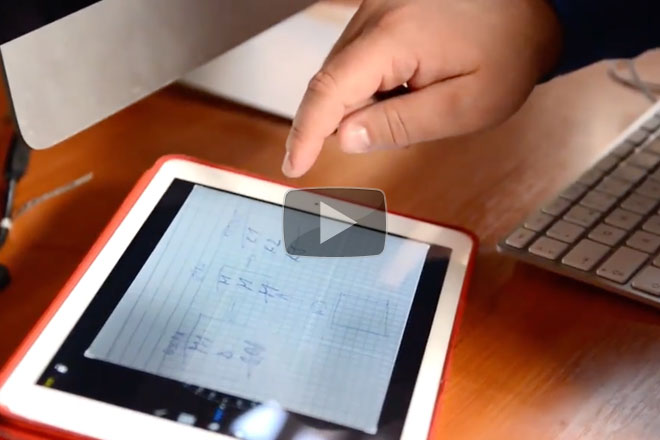 24U Testers are indispensable in applications development processes. Dušan Kollár our test manager is using modern Apple technologies – iPad Air 2 to effectively lead team of testers.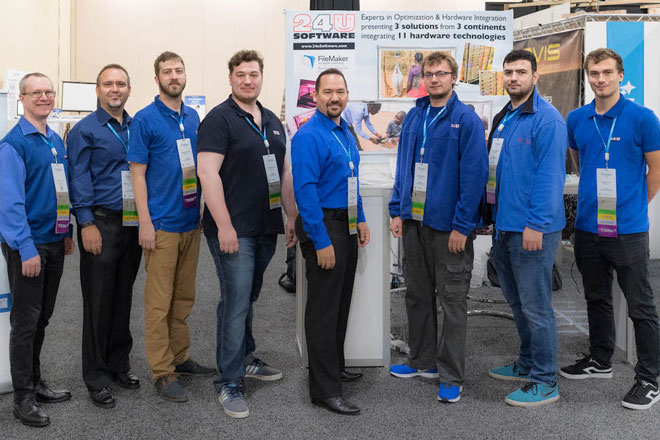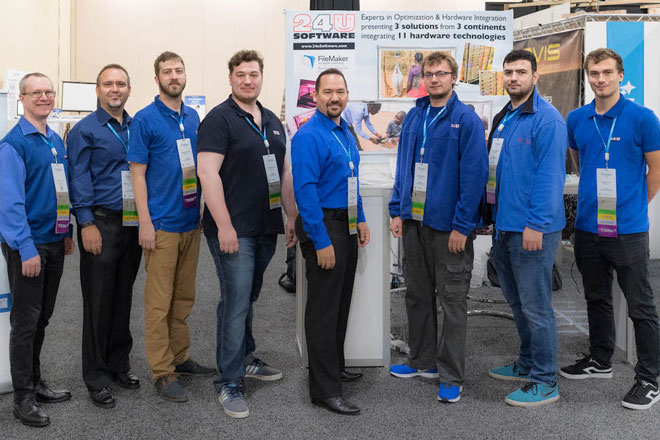 A month has passed since we got back from FileMaker DevCon and now we have a small recap for you. Our demo generated a lot of interest this year, so if you have missed it, make sure to check it out at least from the web...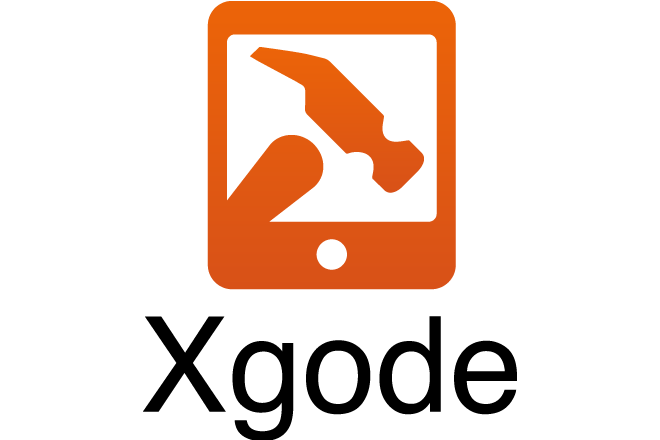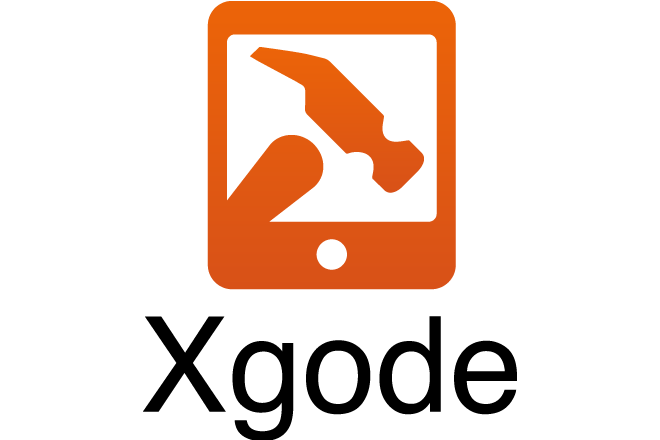 We can build native iOS apps with the FileMaker platform but we struggled doing that too often. Xgode has changed this for us, and now it is not an exception when we build a FileMaker based native app more than five times on the same day. Why is the life after Xgode so different from the life before it?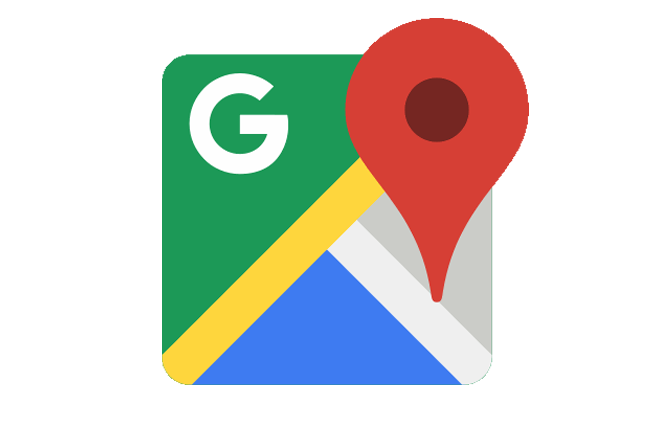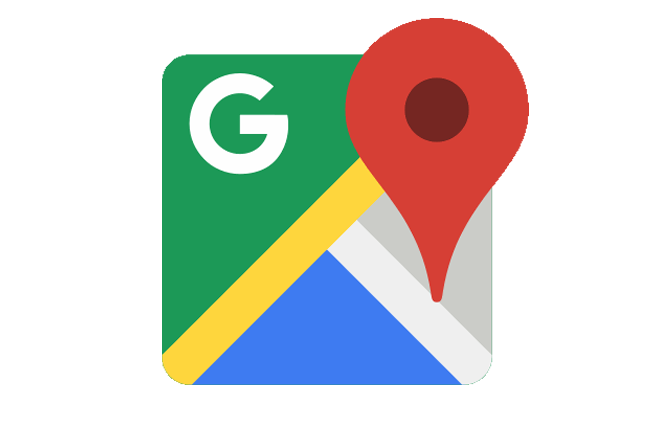 Since the introduction of WebViewer, Google Maps were quite popular in FileMaker solutions. What many FileMaker developers may have missed though is that in most cases they were using Google Maps API illegally and Google could ban their API key or IP address from accessing the feature at any time.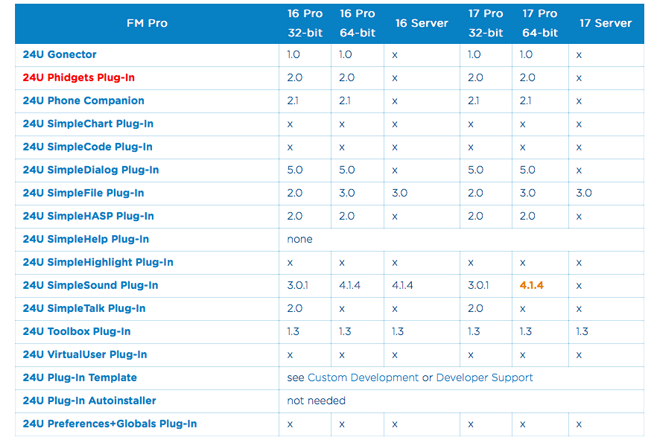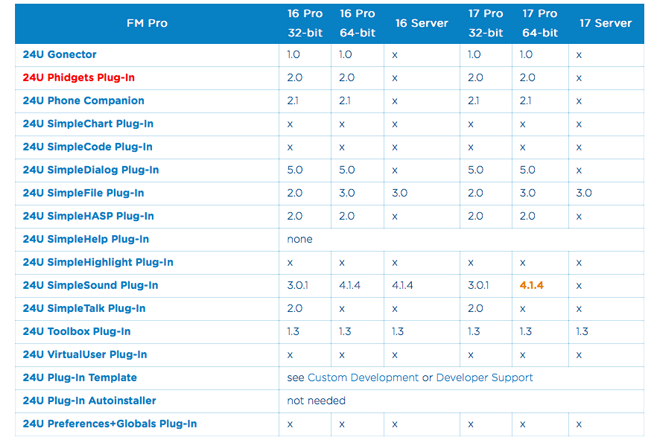 All of our available plug-ins have been tested with FileMaker 17. We are pleased to announce that they are fully compatible with this new version of the platform! You will find information about this compatibility soon at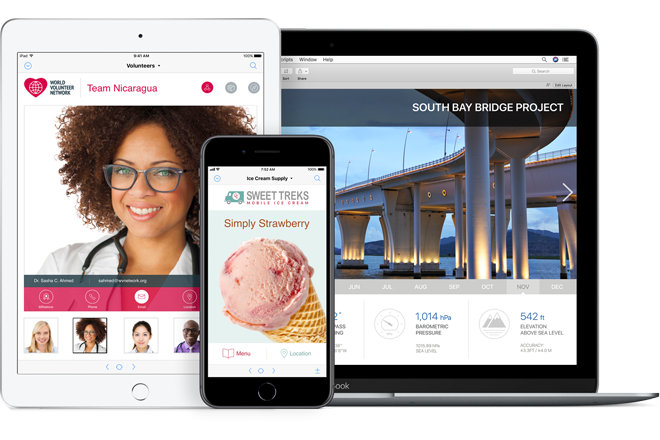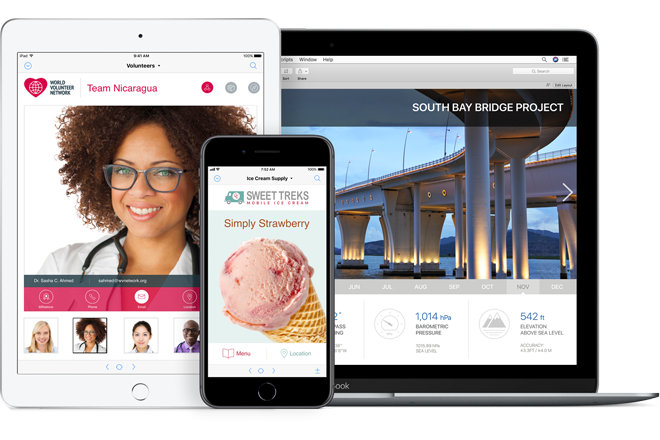 New features e.g.: Starter apps and Add-on Tables - Get started more quickly! Use one of the 6 predefined applications to get the custom app you've always wanted. Add more functionality by connecting an Add-on Table to the app.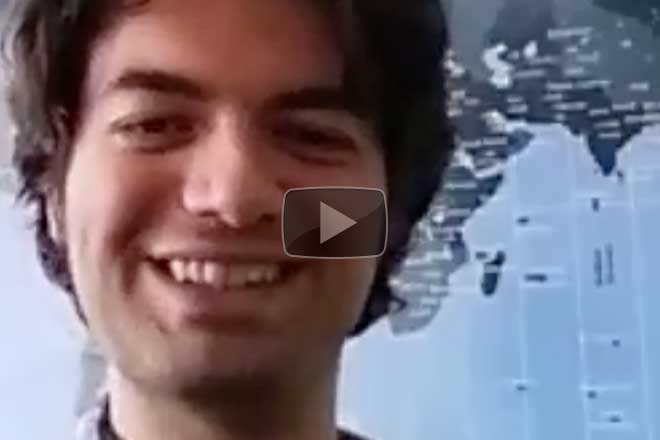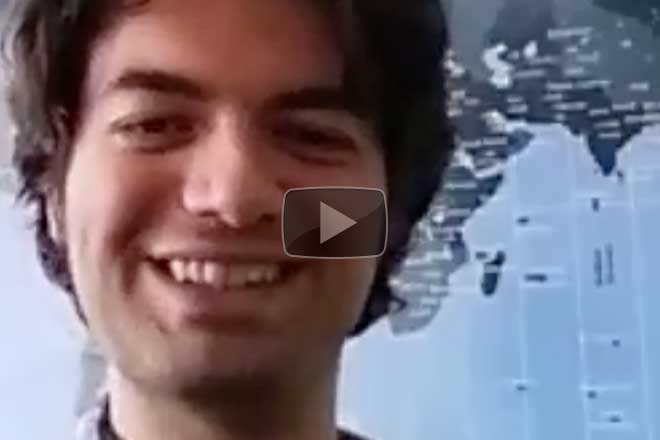 "I will totally suggest the audit. It was very helpful for us!" Mert Bayri from Medeam (e-commerce workgroup of KLM) talks about how he developed and improved his custom FileMaker application in cooperation with 24U.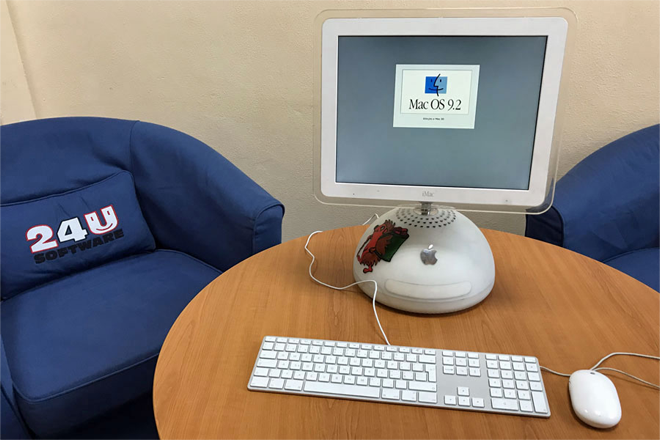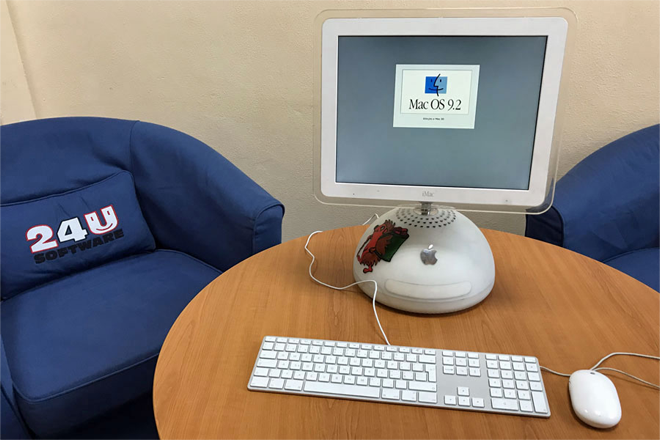 As time passes by, we quickly and easily get used to new technologies and new versions of all the apps we use. Occasionally, the history decently knocks on the door, checking if we remember. Just like recently, when a customer contacted us, asking for help with converting his invoicing solution, made in FileMaker Pro 1.0, to the current version.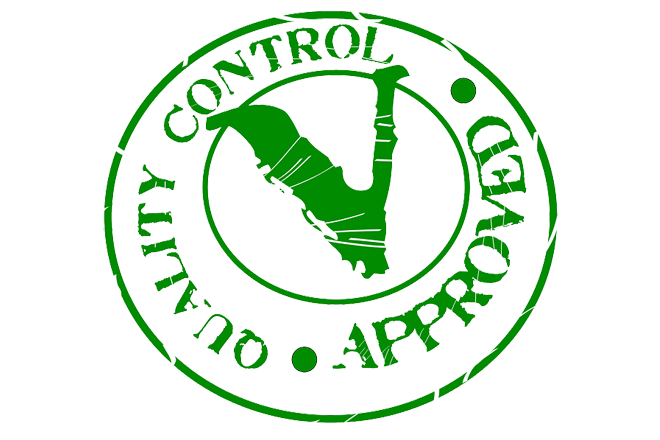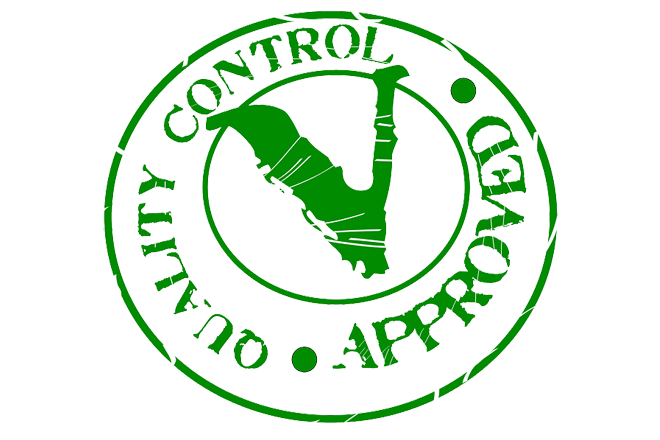 We've been developing FileMaker plug-ins since the release of FileMaker Pro 4, so some of our products have been there for our users for over a decade. We would like to share with you a few notes on how to make a product successful, no matter how precisely you plan the future of your product.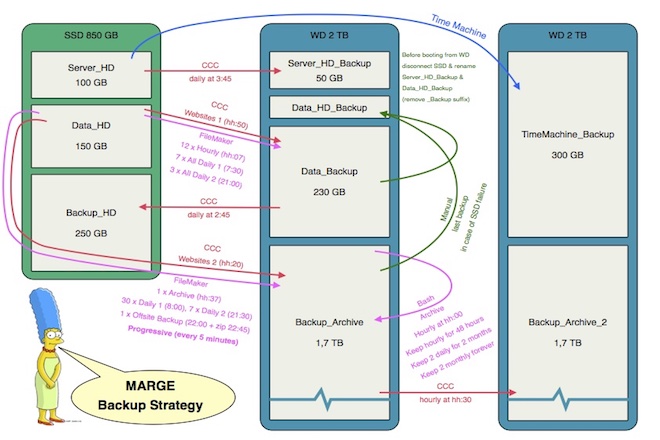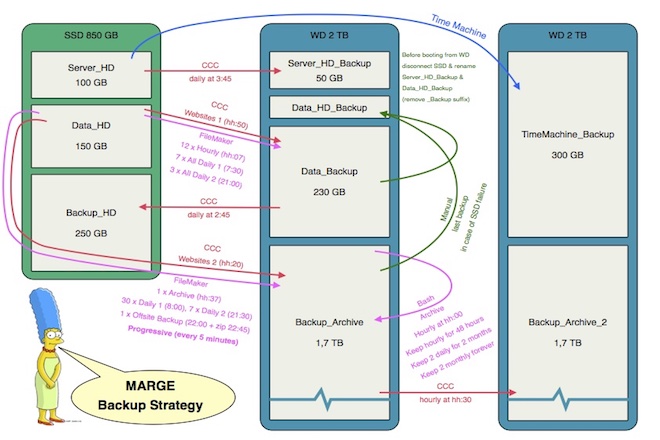 Many years ago, when designing backup strategy for our server, we decided to take advantage of one typical aspect of FileMaker databases. By using a simple bash script, we could easily keep a history of 4 times more backups than without compression...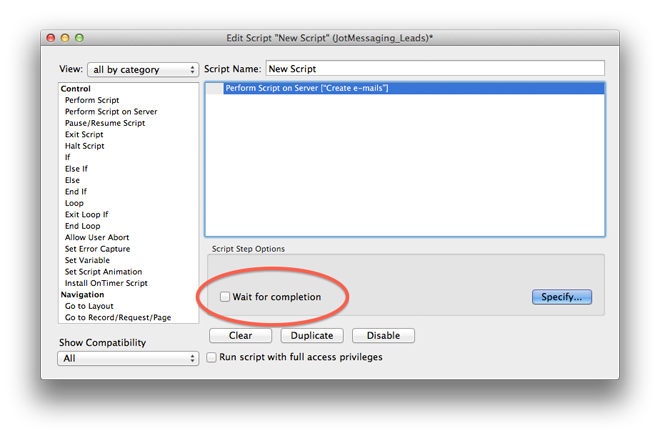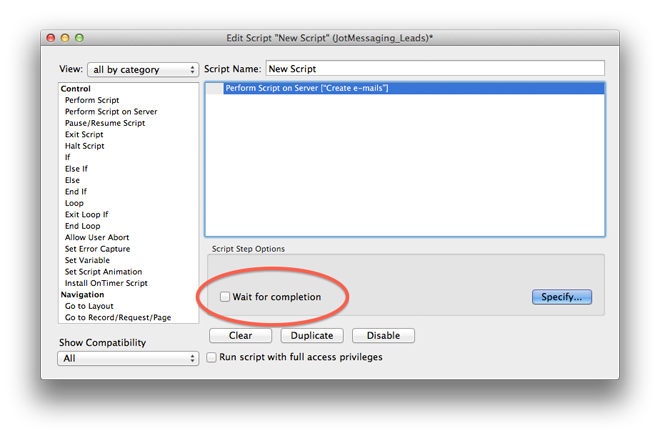 The idea of being able to off-load time consuming tasks from FileMaker Pro to FileMaker Server is as old as the scripting abilities of FileMaker Pro, which were introduced with the FileMaker Pro 3 release. But it was the FileMaker Server 13 that finally made this idea easy to implement.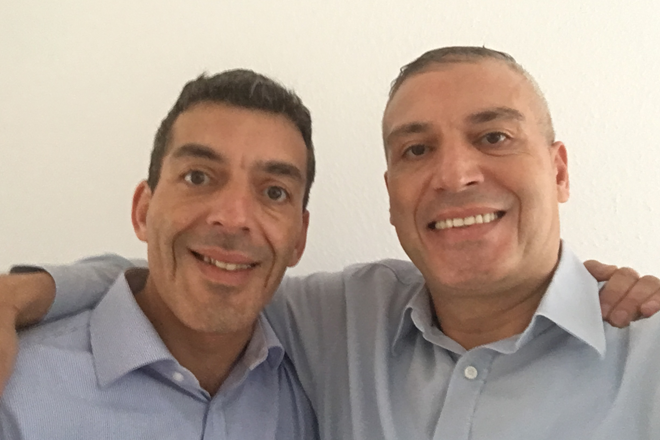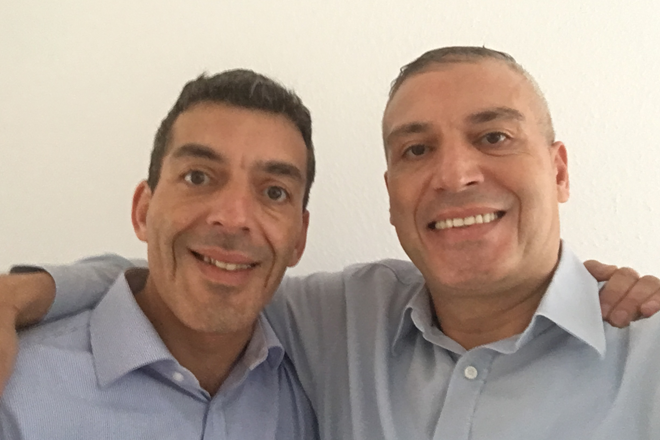 These brothers created the first mobile system for automated planting and we are really proud that we can the part of it. This system will not only make planting easy but it can really help us to save our planet. You can plant anything, anywhere in the world. Tomatoes in a desert, strawberries in a cellar, in a few years maybe on Mars as well.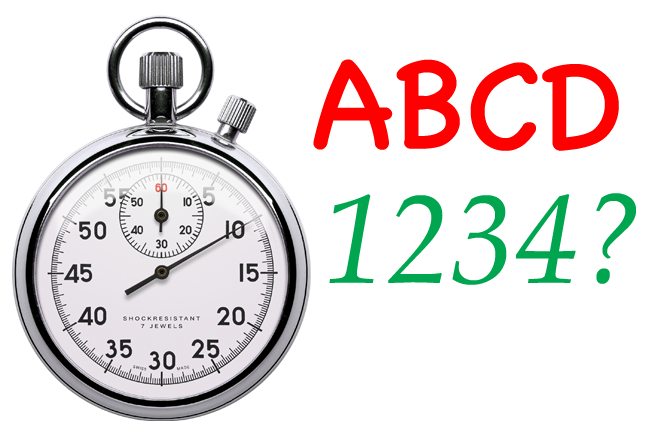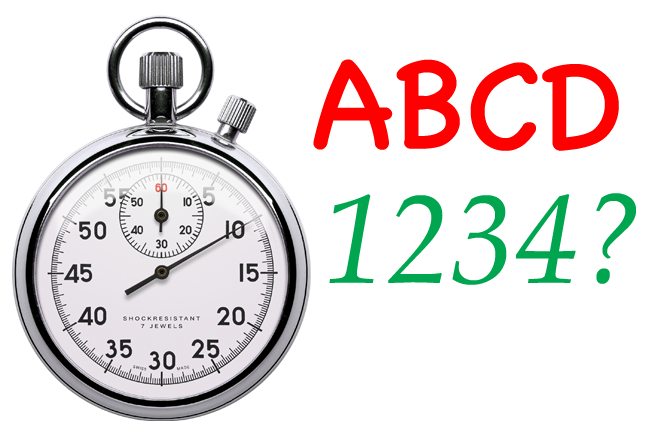 One of the questions I am getting from time to time since I testing FileMaker performance is whether there is any significant difference between performance of text and number fields, So I tested it and discovered that there is even a case when indexed field can be slower than an undindexed one.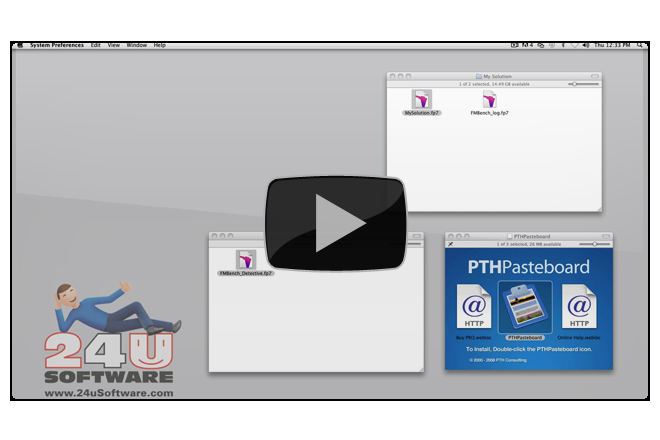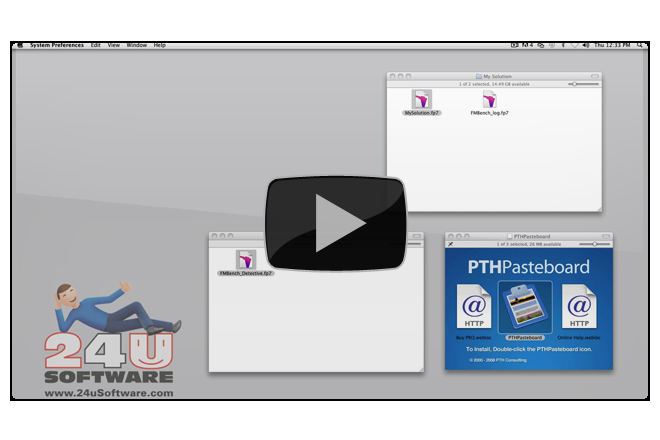 Implementing 24U FM Bench Detective can take a lot of time especially when you have hundreds or thousands of scripts in your FileMaker solution. See how PTHPasteboard can save you tremendous time by letting you insert the 24U FM Bench Detective script steps into your solution on Mac about 4 times faster.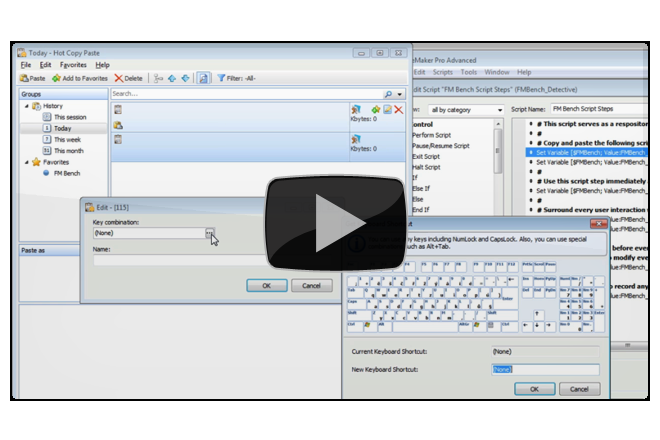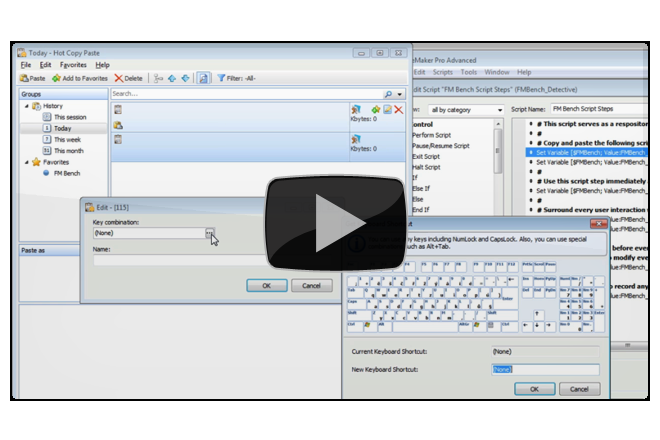 Implementing 24U FM Bench Detective can take a lot of time especially when you have hundreds or thousands of scripts in your FileMaker solution. We have found a great 3rd party tool for Windows called Hot Copy Paste that can save you tremendous amount of time.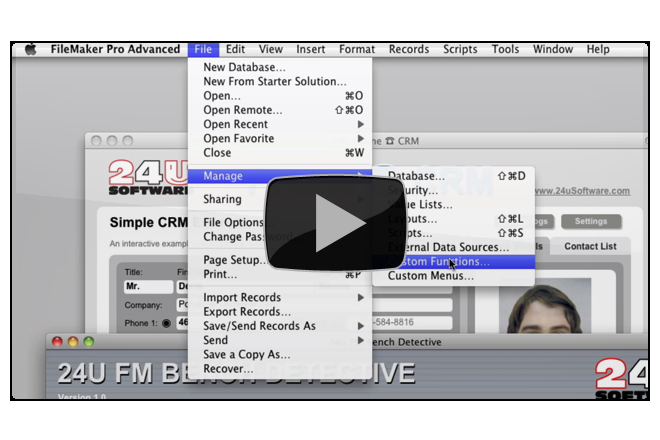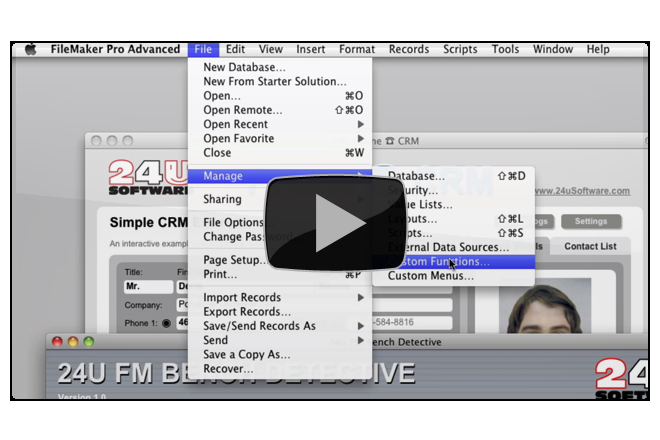 If you have a large solution with hundreds or thousands of scripts you will like what we are working on for the next version of FM Bench, fully automated insertion and removal of FM Bench Detective. But if you dont want to wait, here is something you can use already today.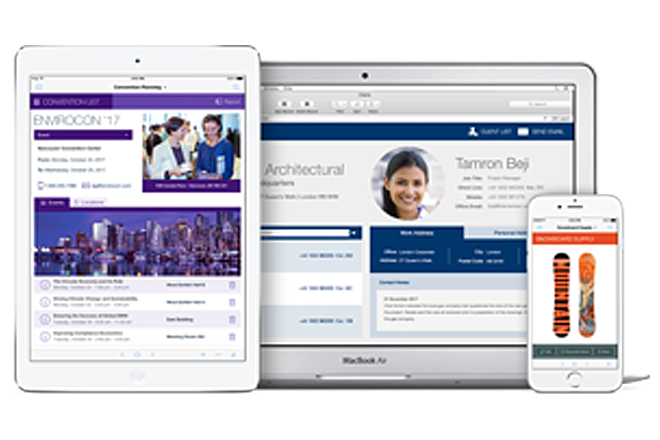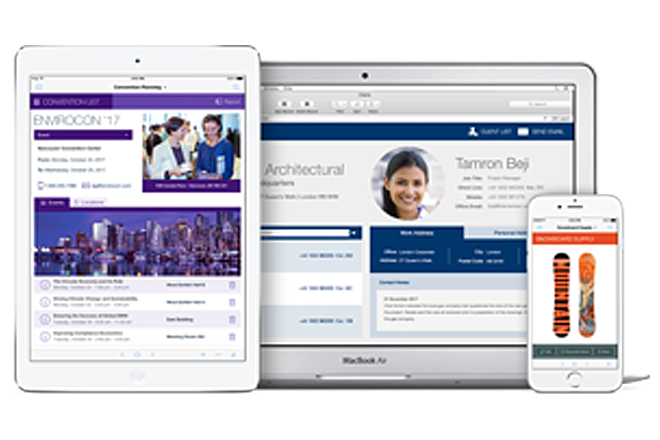 What a great week! There are some great new features such as JSON parsing, external script steps, Save as PDF on server, encryption calculation functions, and more. Check it out and let us know what you like the bridge.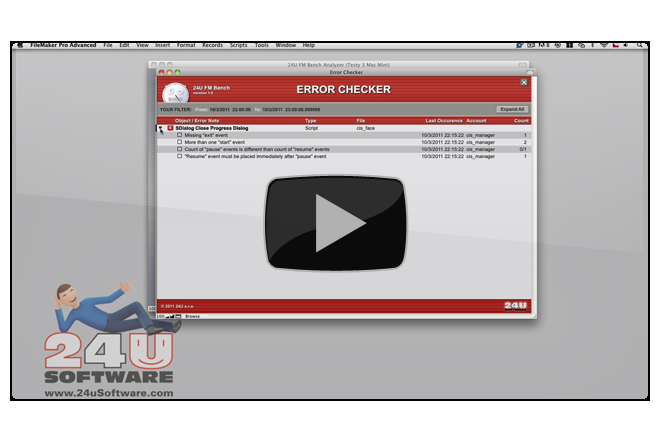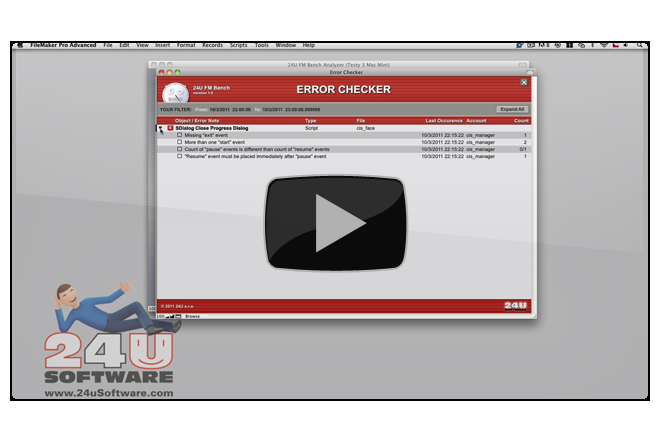 Before you can analyze measurement data captured from your FileMaker solution with 24U FM Bench Detective, you have to check consistency and validity of the data with Error Checker. It will tell you where FM Bench misses some log entry it expects, such as corresponding exit event for previously logged start event.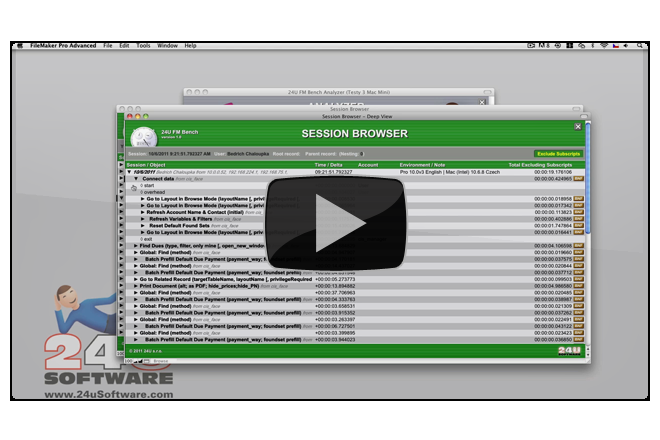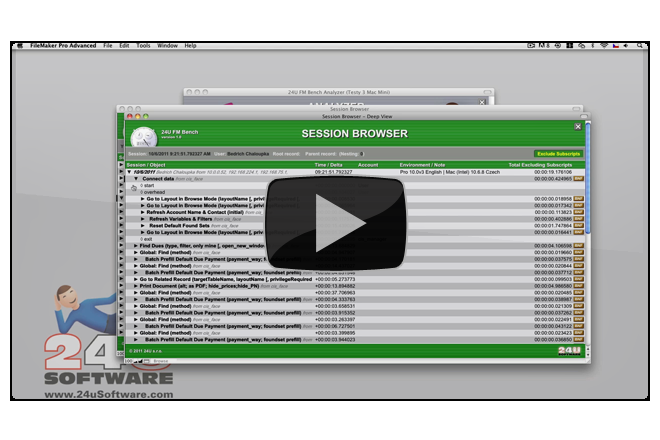 Session Browser in 24U FM Bench Analyzer lets you browse through individual users sessions of your FileMaker solution, see when they logged in, when they logged out, and when they ran specific scripts, how long these scripts took to execute and compare them between themselves.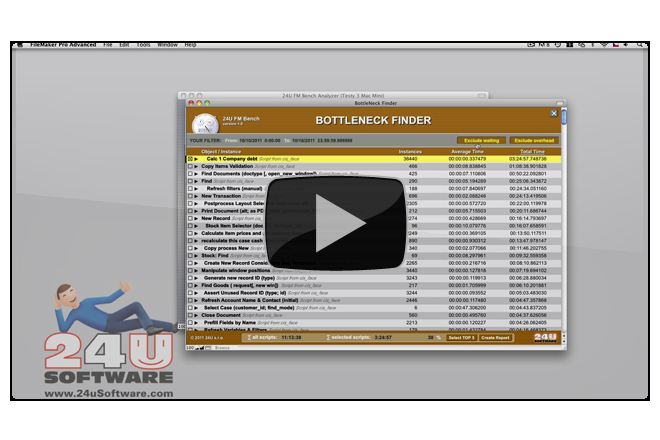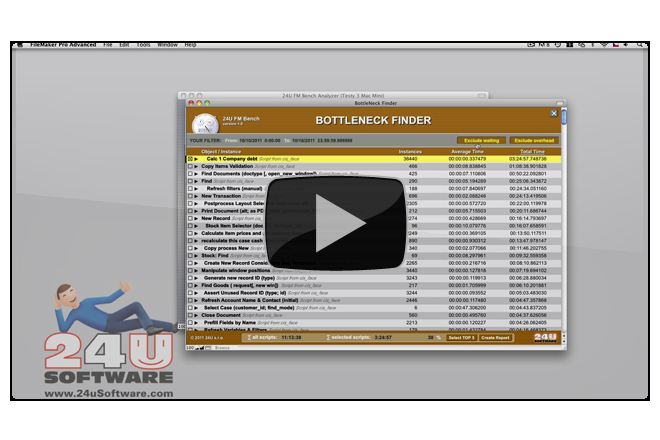 Before you can efficiently optimize your solution you first need to find out what to optimize. Bottleneck Finder is the major key component of 24U FM Bench that analyzes collected measurement data and identifies the real bottleneck of your solution...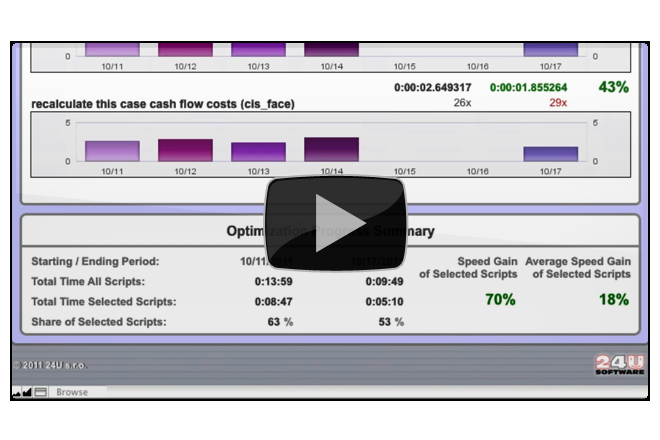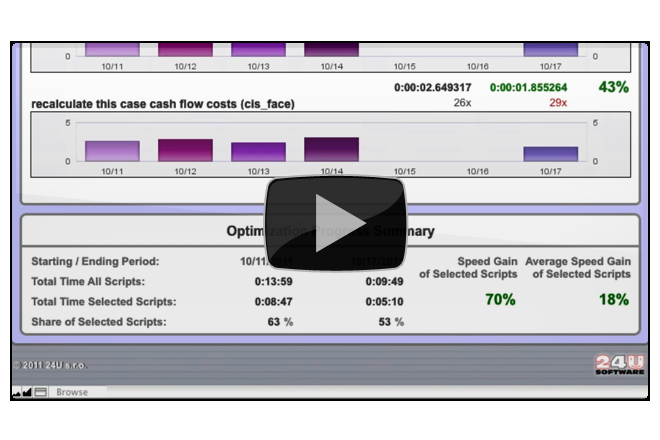 We spent years trying to find out how to make our own solution perform faster. After you have optimized the bottleneck of your FileMaker solution, the Reporter feature of 24U FM Bench will let you compare the speed before and after optimization and prove your progress to your peers, boss, or client.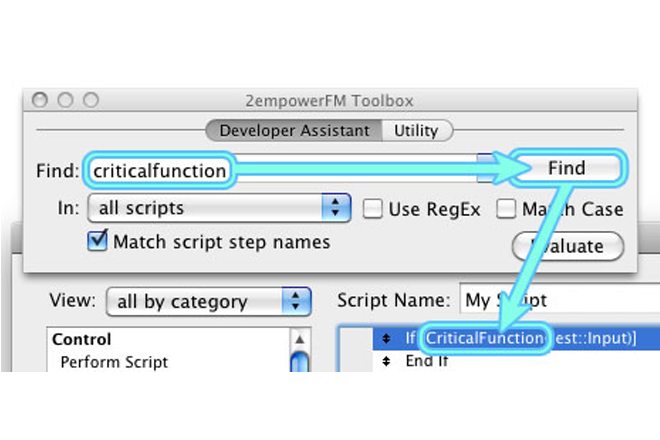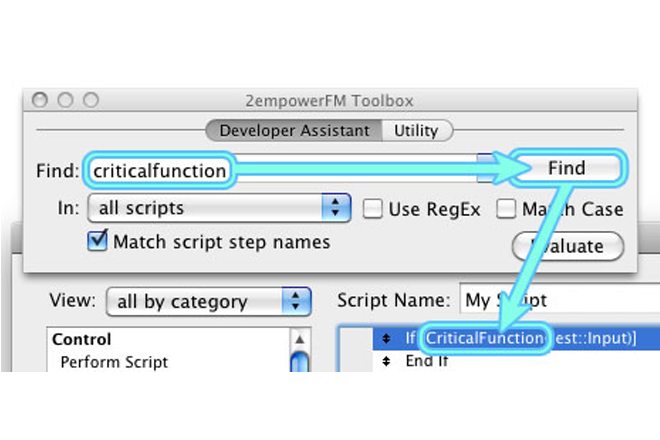 Developer Assistant from Dracoventions is a FileMaker plug-in that helps FileMaker developers to save time and be more productive. This tool will make your optimization process even more efficient. Developer Assistant lets you search all scripts, the table relationships graph, in table and field metadata.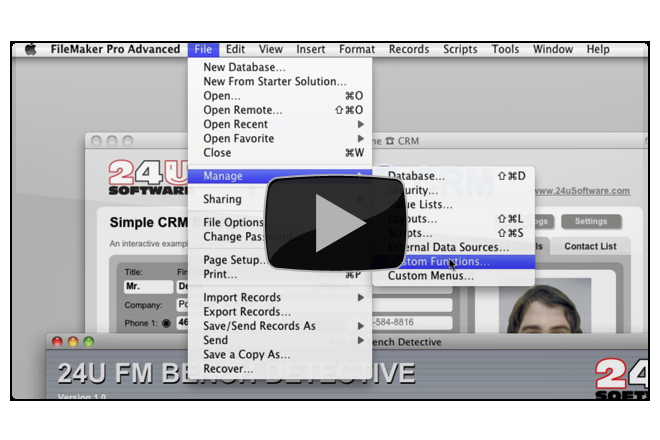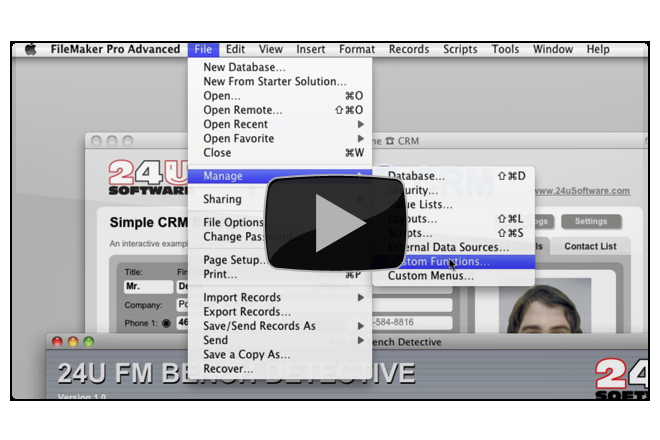 We spent years trying to find out how to make our own solution perform faster. Learn how to easily implement 24U FM Bench Detective by inserting a few script steps into your own FileMaker solution and start measuring and optimizing your solutions today.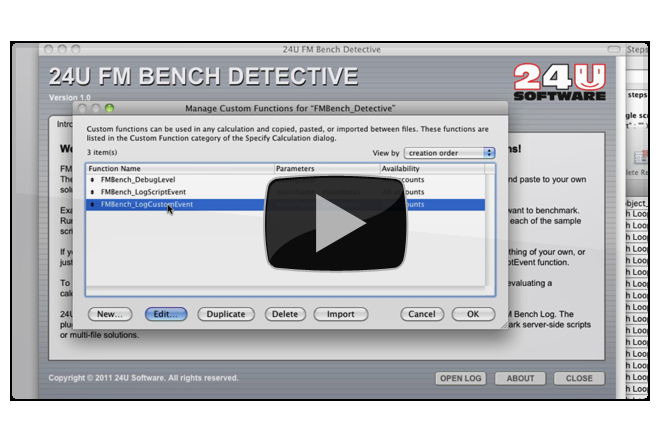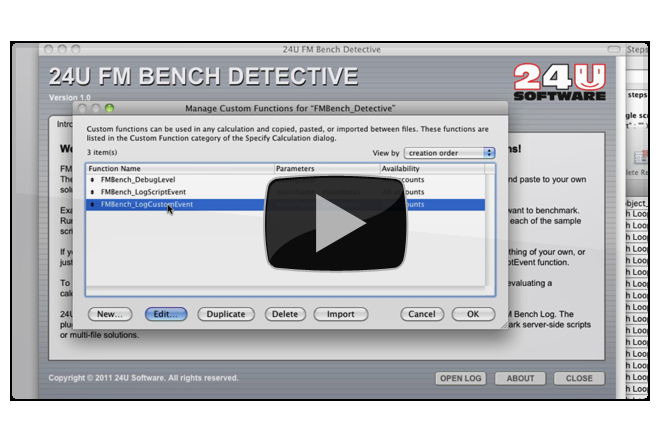 Get the best performance out of FileMaker Pro by optimizing your solutions and achieve 100+% speed gains in almost no time. See how 24U FM Bench Detective benchmarks your FileMaker solution with microsecond precision to tell you how long exactly your scripts and calculations take to execute.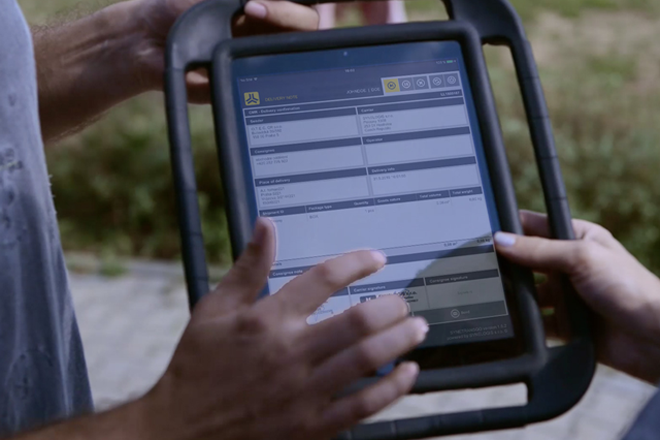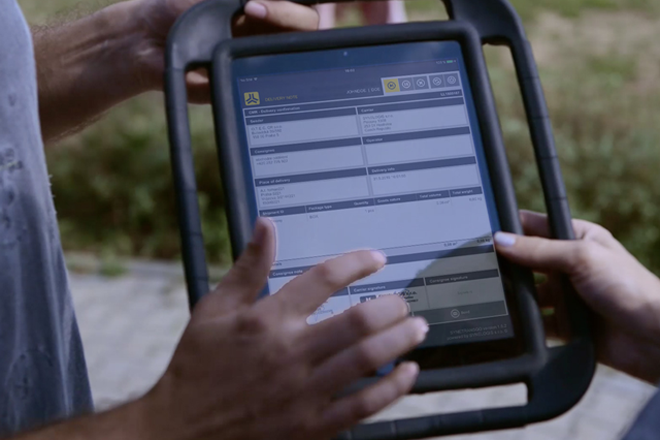 Small company brings European freight transportation to the 21st century via modern technologies and a custom app developed in partnership with 24U Software within 6 weeks using the FileMaker Platform.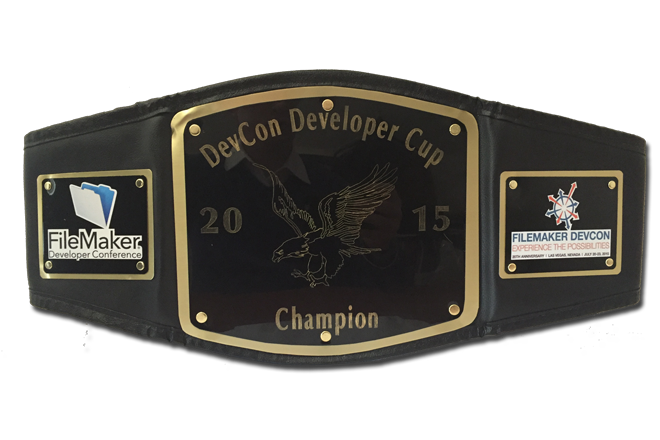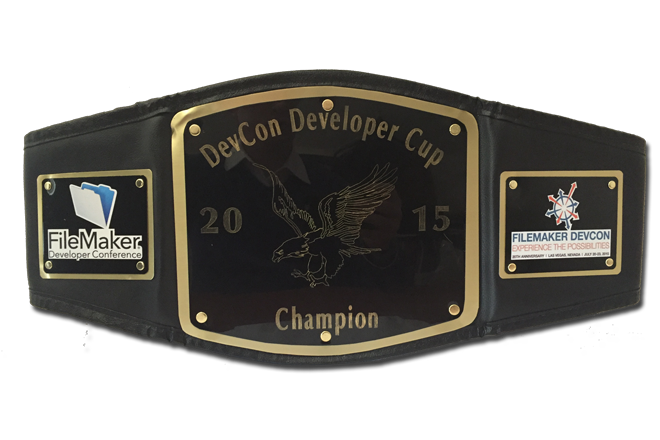 When the first FileMaker DevCon Developer Cup took place at FileMaker DevCon 2014 many people asked me why I was not participating. So I applied for the next one in 2015. I was selected out of the over 1500 attendees to be one of 12 actually competing, and I won both the separately evaluated design challenge and the whole contest as well.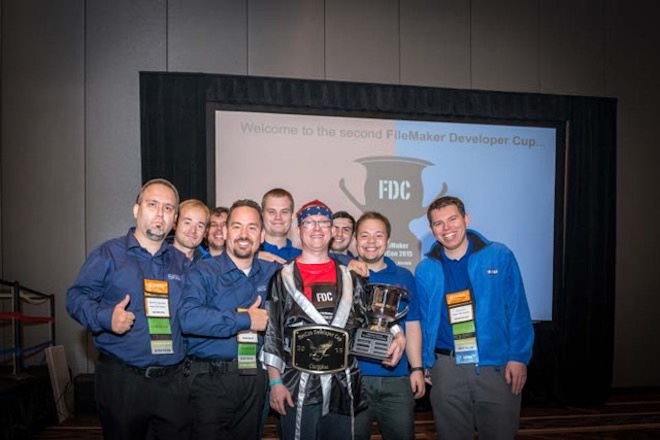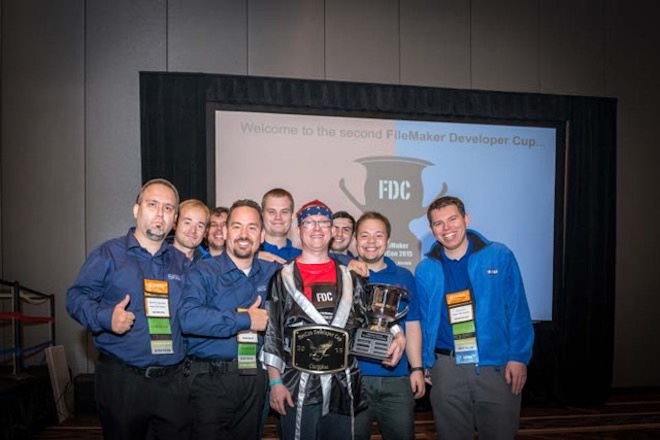 Once again, our team came across the ocean to share our best experiences with you and to help you to let you focus on your business. This time in Las Vegas, Nevada.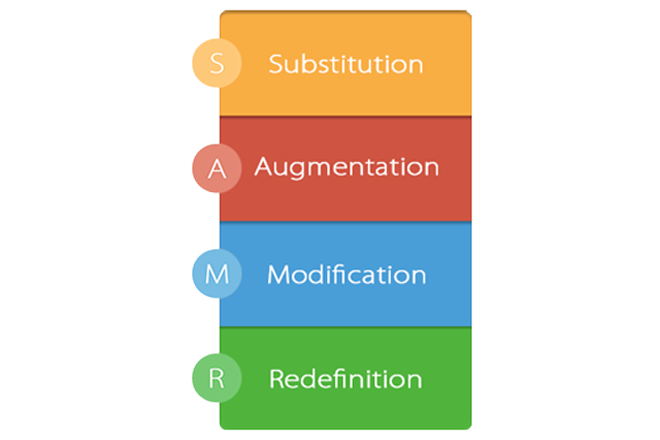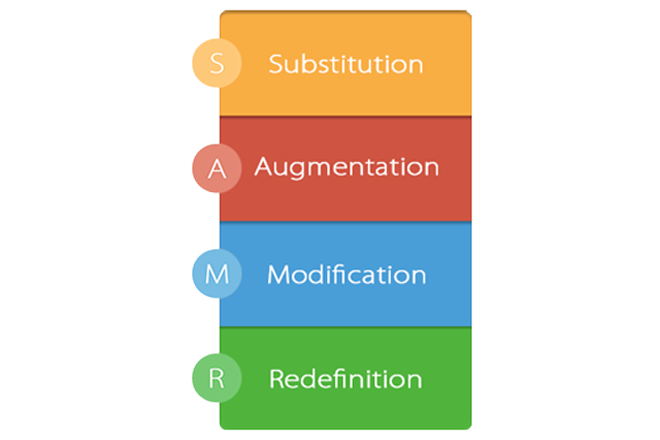 24U Software is able to provide you with a custom solution on the level of enhancement or transformation that best suits your actual situation. You will be able to effectively get the most out of any new technology. Don't hesitate to contact our sales department!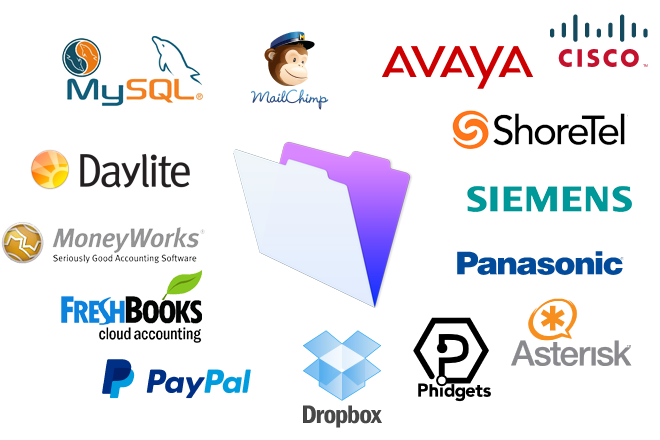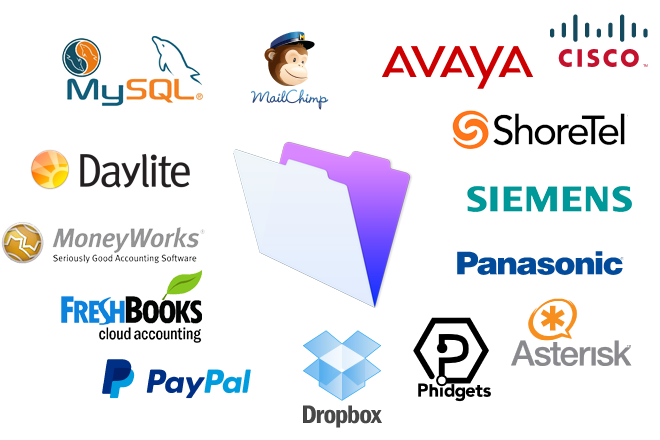 Let us integrate your FileMaker solution with your other systems to avoid human error and waste of time by duplicated data entry, and get your business running smoothly by having your data where they have the highest value. Don't hesitate to contact our sales department!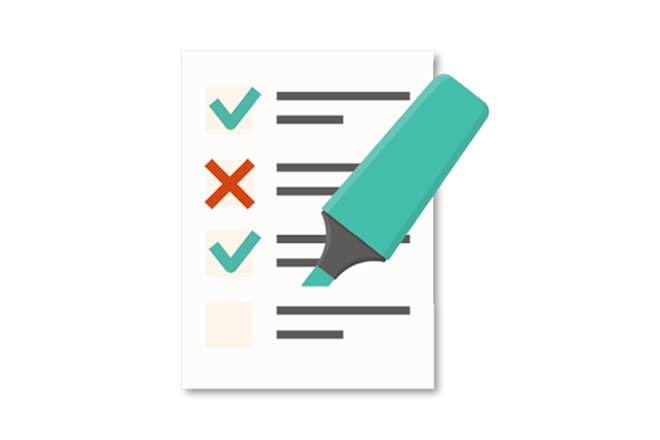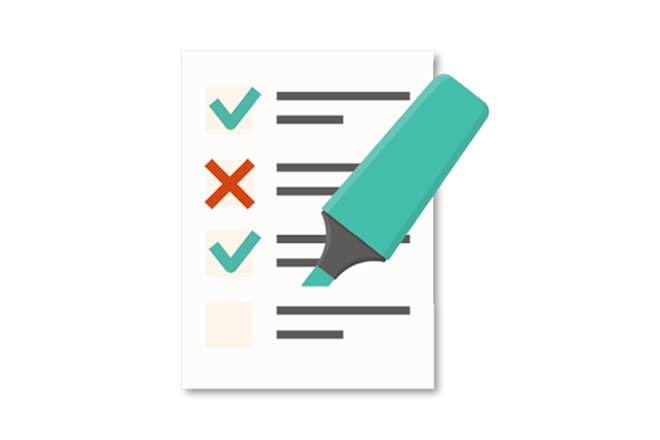 Managers and business owners can now easily order 24U's expert advice to have their internally developed FileMaker® solution audited and prepare a sustainable long-term maintenance and development plan. Don't hesitate to contact our sales department!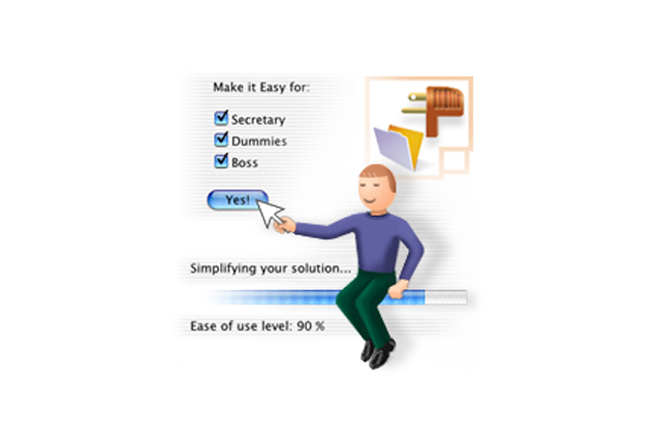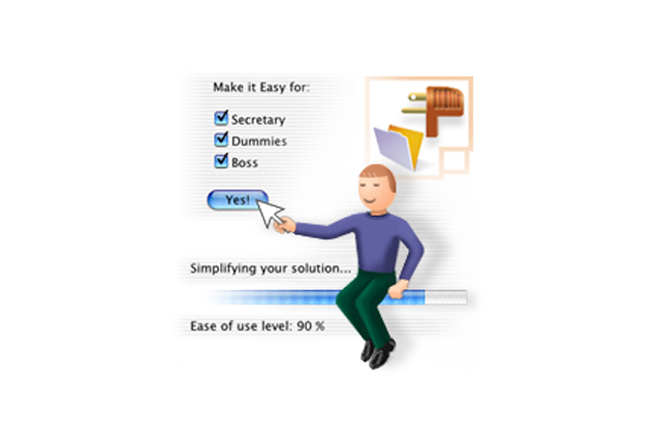 24U SimpleDialog Plug-In allows your FileMaker solutions to interact with users via professionally looking dialogs to provide excellent user experience with minimum development effort. New version of our popular plug-in for displaying native custom dialogs and progress bars bring full 64-bit support for FileMaker Pro 14 and latest operating system.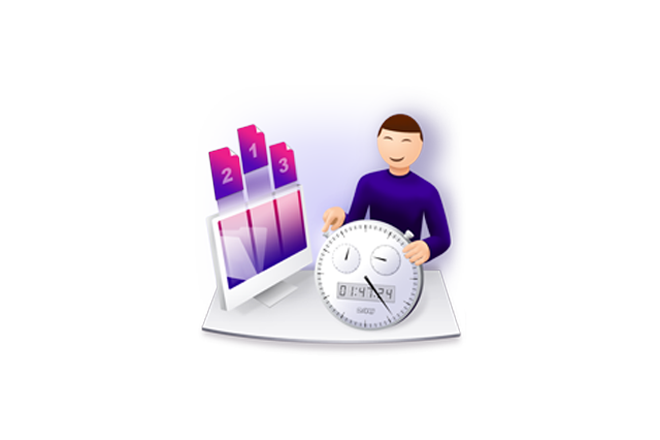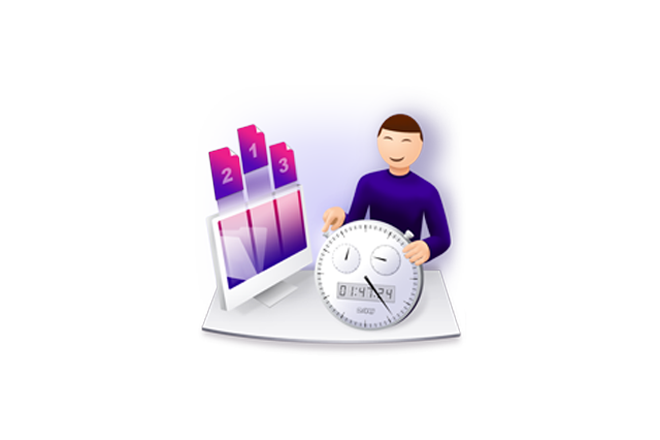 We have tested all components of 24U FM Bench with the recently released version 14 of the FileMaker products and have not encountered any issue at all. The current version 1.2.1 of 24U FM Bench is fully compatible.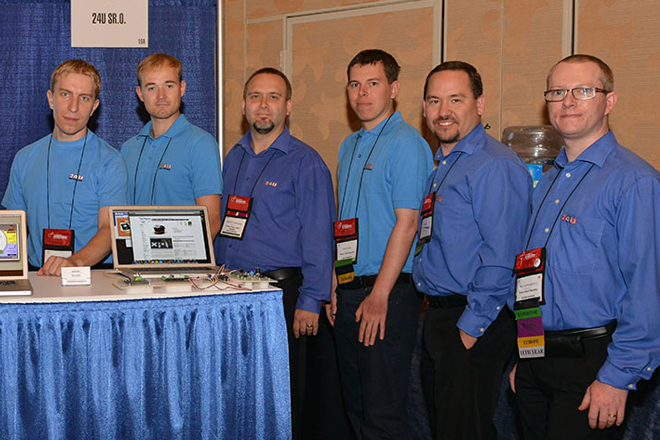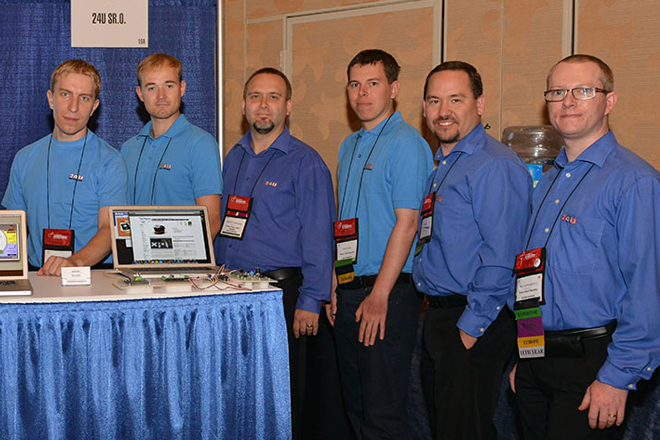 The good thing about growth is that you're getting stronger. You can deliver more work in less time and provide more unique values to your clients, such as stability, reliability, or variability. The difficult part is to make the team work together like clockwork.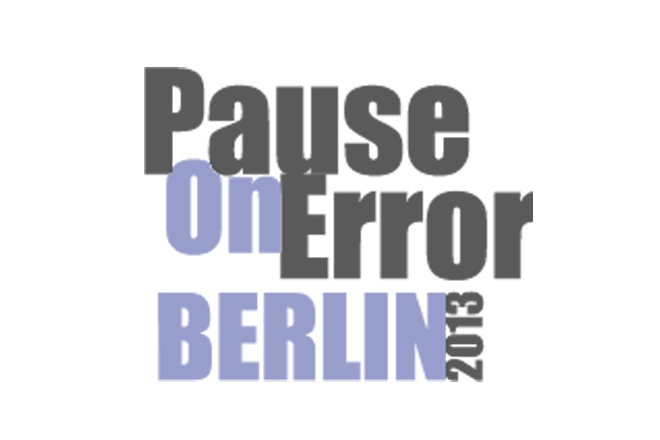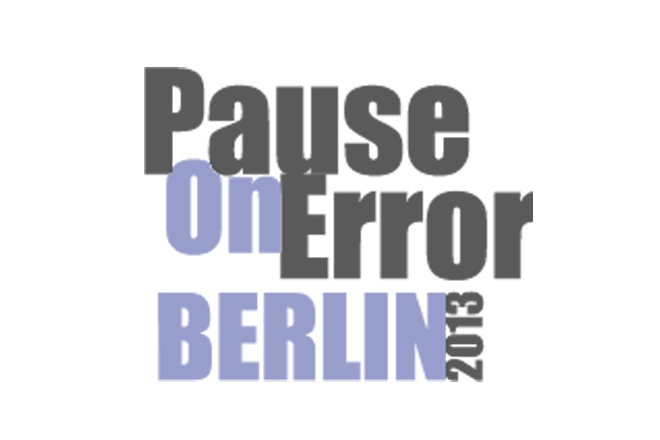 In May, I participated in Pause[x]Berlin 2013, a European format of the popular unconference Pause On Error, organized for FileMaker developers by FileMaker developers.. There I presented a session called Optimization Madness focused on optimizing performance of FileMaker solutions.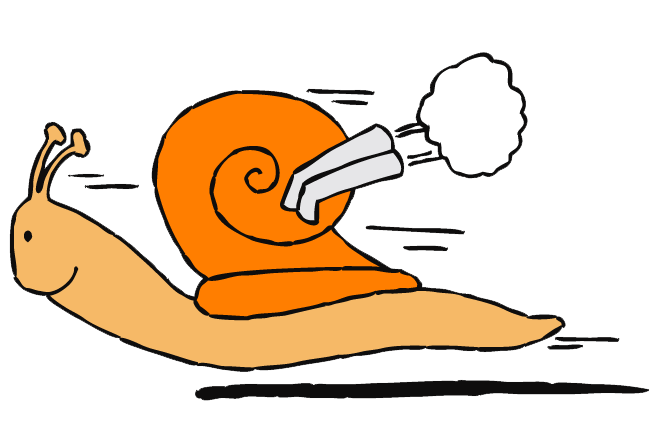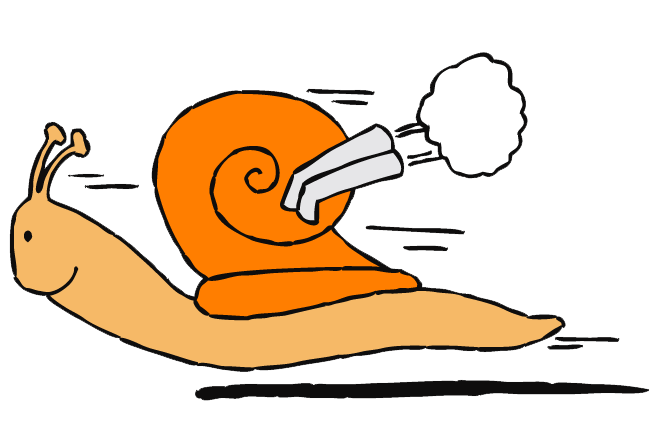 A lot has been written and said since FileMaker 12 was released about its speed, compared to FileMaker 11. Emotions left aside, if I was supposed to compile all the recent findings into a single brief message, I would say that some people find FileMaker 12 slower than FileMaker 11 while others experience improved performance.